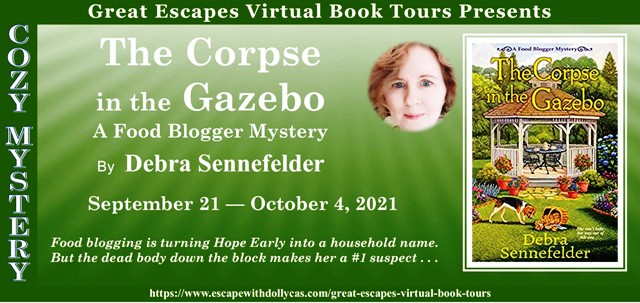 One of the aspects of being an author who writes on spec is that it plays to one of my weaknesses, perhaps to my greatest weakness—self-discipline. I can set writing goals, and I do, but the internal motivations to reach and, more importantly, maintain them is sometimes lacking, though not always.
Being a daily journalist for years before I officially retired three years ago meant a lot of the goal-setting was done for me. The slogan at United Press International in the 1980s and early 90s was that there is a deadline every minute. And while the print publications I worked for from the mid-1990s onward didn't have deadlines like at UPI or the Associated Press, the deadlines they did have still generally had to be met. And, as a whole, those decisions weren't mine.
The first novel I wrote took me more than two decades to complete, though the last half of it only took three weeks. What completing that novel showed me was that, much like in journalism, I had the capacity to write fiction quickly and coherently in a short time span. I just needed the motivation to do it.
Enter National Novel Writing Month.
I first heard of NaNoWriMo in 2008 and decided to accept the challenge of writing a novel of 50,000 words in the 30 days of November. That's within the range of the average young adult novel, and while doable, it's still a bit of a reach.
However, a friend talked me out of attempting it in 2008. Big mistake.
The goal of writing the first draft of a novel in 30 days provided me with the sort of deadline I was accustomed to from a career in journalism. So in the spring of 2009, I decided to do NaNoWriMo that November regardless of what other people said. And I picked a subject—a novel about a race car driver facing demons real and imagined as he fought to stay on top—and started doing some research. But then a health issue delayed my preparations leaving up to November and, with only a week before I was to start writing, I was forced to switch gears (no pun intended).
In the last week of October, I decided to write a murder mystery, which was a natural fit. I read lots of mysteries and thrillers, and had already started writing short story mysteries. But with less than seven days to prepare, I had to figure out a crime, discover who did it, and determine who would solve it. And so, shortly after midnight on Nov. 1, I started writing An Untidy Affair.
I knew that an average pace of 1,667 words a day would yield 50,000 words in 30 days. (Well, 50,010, actually.) And that was the goal.
However, after only three days, by which time I had more than 10,000 words, I realized I was comfortably writing twice as much as needed to reach the goal by the end of the month. I continued with that overall pace and, on the evening of Nov. 15, I reached 50,000 words. I was tired and the novel wasn't finished but I was close. Over the next three days I only added about 5,000 words to finish Affair in only 18 days.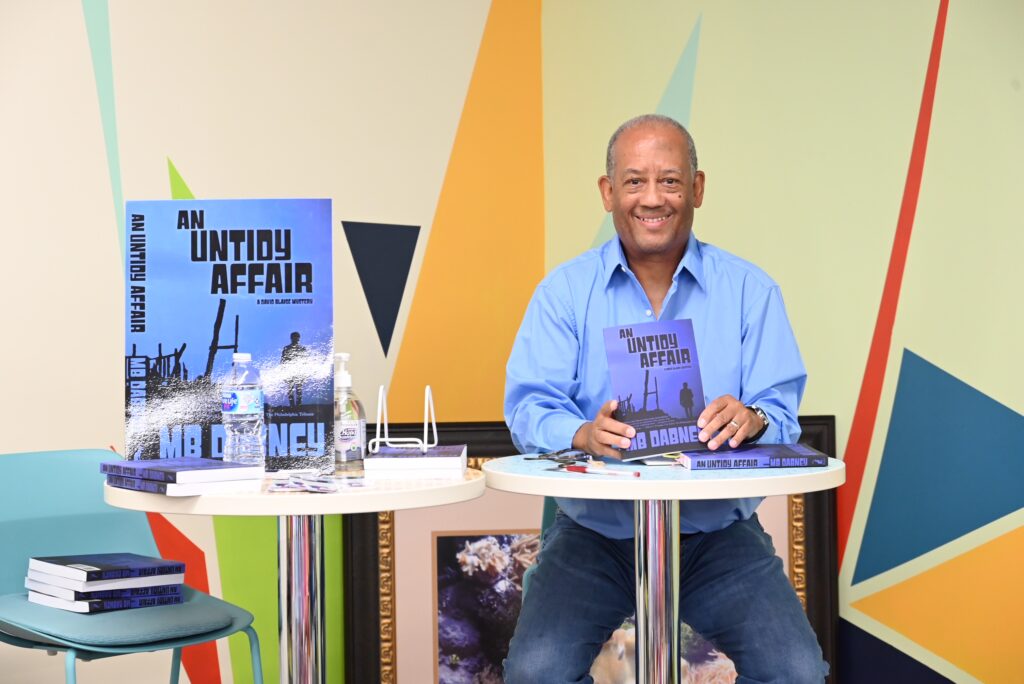 That, of course, was only the first draft and more re-writing and editing occurred. The final draft published this summer is nearly 75,000 words, but the basics of the novel that you see today is what I wrote during those 18 days.
I haven't attempted NaNoWriMo every year since 2009 and twice when I did I failed to reach my goal during the month. But now, November is the only time I write a complete novel. The goal is set for me to reach.
I am currently working on re-writing and editing a prequel to Affair that I need to hand in to my editor by the end of the year. And if I've made sufficient progress by mid-October, which I suspect I will, this November I will finally write that race car driver novel I planned to do in 2009.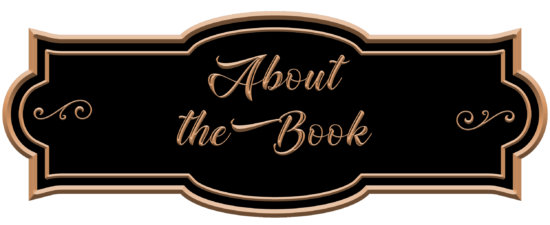 A Food Blogger Mystery: Book 5
Publication Date: September 28, 2021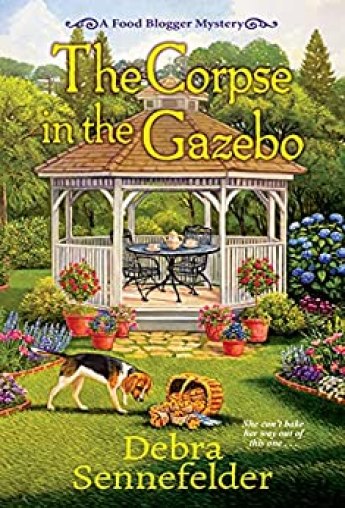 Food blogging is turning Hope Early into a household name. But the dead body down the block makes her a #1 suspect . . .
It seems everyone loves Hope's blog these days, and she's busier than ever volunteering to help other women create their own paths to success. So she's shocked when a neighbor petitions to run Hope right out of her small Connecticut town! Set in her ways, apparently Birdie Donovan doesn't like the chaos Hope's sleuthing creates, the police activity and crime scenes, and it's happening way too often lately. Eager to make amends, Hope bakes Birdie a batch of her best muffins. The delicious treats might have smoothed things over—until Hope discovers Birdie dead in her gazebo the very next day . . .
Now instead of worrying about holding on to her beloved home, Hope is trying to stay out of jail. Because suddenly she's the lead suspect in the case. Not even her boyfriend, Police Chief Ethan Cahill, is promising he can clear her name, much less discuss the investigation with her. It's up to Hope to get to bake new ground on the case before the lifestyle brand she's created—and her whole life—crumbles . . .
Includes Recipes from Hope's Kitchen!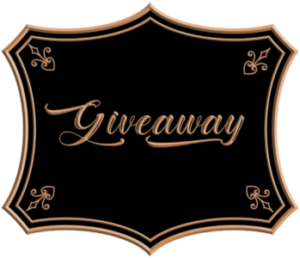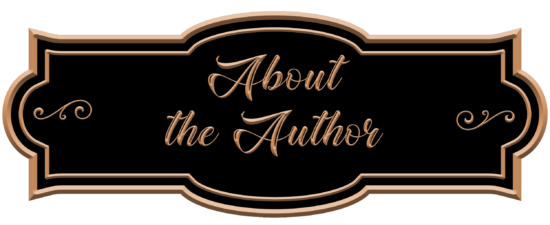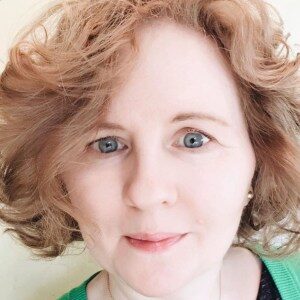 Debra Sennefelder is an avid reader who reads across a range of genres, but mystery fiction is her obsession. Her interest in people and relationships is channeled into her novels against a backdrop of crime and mystery.
Her first novel, THE UNINVITED CORPSE (A Food Blogger mystery) was published in 2018. In addition to writing the Food Blogger mystery series, she writes the Resale Boutique Mystery series. When she's not reading, she enjoys cooking and baking and as a former food blogger, she is constantly taking photographs of her food. Yeah, she's that person.
Born and raised in New York City, where she majored in her hobby of fashion buying, she now lives and writes in Connecticut with her family. She's worked in retail and publishing before becoming a full-time author. Her writing companion is her adorable and slightly spoiled Shih Tzu, Connie.

September 21 – Author Elena Taylor's Blog – AUTHOR INTERVIEW
September 21 – Novels Alive – GUEST POST
September 22 – Cinnamon, Sugar, and a Little Bit of Murder – REVIEW, RECIPE
September 22 – Maureen's Musings – SPOTLIGHT
September 23 – Escape With Dollycas Into A Good Book – REVIEW
September 23 – Christy's Cozy Corners – AUTHOR INTERVIEW
September 24 – Celticlady's Reviews – SPOTLIGHT
September 24 – My Reading Journeys – REVIEW
September 25 – Books a Plenty Book Reviews – REVIEW, GUEST POST
September 25 – Baroness' Book Trove – REVIEW
September 26 – Brooke Blogs – RECIPE POST
September 26 – Lisa Ks Book Review – REVIEW, AUTHOR INTERVIEW
September 27 – Literary Gold – SPOTLIGHT
September 27 – I Read What You Write – AUTHOR INTERVIEW
September 28 – I'm All About Books – SPOTLIGHT
September 28 – FUONLYKNEW – SPOTLIGHT
September 29 – Hearts & Scribbles – SPOTLIGHT
September 29 – Christa Reads and Writes – SPOTLIGHT
September 30 – Socrates Book Reviews – SPOTLIGHT
September 30 – Sapphyria's Book Reviews – SPOTLIGHT
October 1 – Ascroft, eh? – CHARACTER INTERVIEW
October 2 – Laura's Interests – GUEST POST 
October 3 – Cassidy's Bookshelves – GUEST POST
October 3 – Reading Authors Network – SPOTLIGHT
October 4 – BookishKelly2020 – SPOTLIGHT  
October 4 – Melina's Book Blog – REVIEW