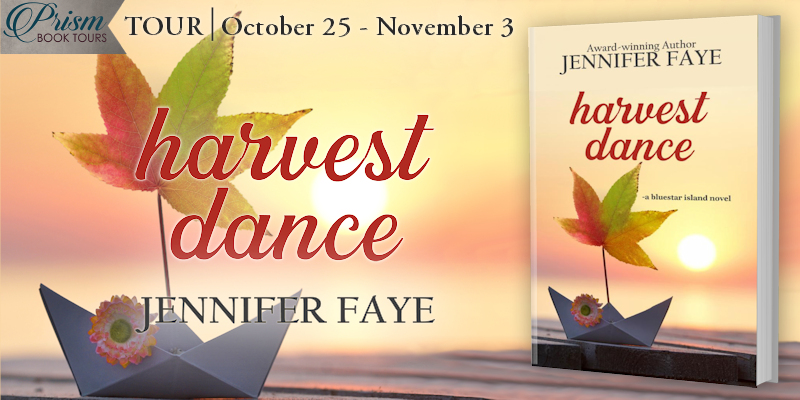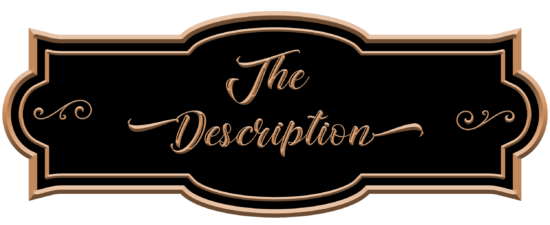 Bluestar Island: Book 2
Publication Date: September 12, 2021
"Beneath the harvest moon…
true love can bloom."
A single dad, who's in over his head, and an event planner running from her past, are drawn together on charming Bluestar Island by a determined seven-year-old and her escape-artist goat.
Event planner, Charlotte "Aster" Smith, has fled the only life she has ever known. The situation has left her questioning her own judgment as she cautiously tries to create a new life for herself on Bluestar Island. Taking the job of event coordinator for the small town is a step in the right direction. The only problem is it's currently a part-time position, but the mayor suggests with additional funding the position could transform into a full-time job. In the meantime, she needs a second job in order to stay financially afloat.
Farmer and single father, Sam Bell, is struggling to keep his aging farm from going bankrupt while raising his young daughter. And now that his daughter's babysitter is heading off to college, he needs help. So when he finds Aster is in need of work, he thinks his problems are solved. But things aren't always what they seem. And he can't help wondering what Aster is keeping from him.
In the lingering rays of a Bluestar Island sunset, Sam and Aster find themselves dancing upon the sand. As they help each other heal, the possibility of a future together becomes tangible. But will the ghosts from their pasts extinguish this budding romance?
Includes a delicious recipe for Aster's Amazing Apple Cobbler!
Bluestar Island series:
Book 1 – Love Blooms
(Hannah & Ethan)
Book 2 – Harvest Dance
(Aster & Sam)
Book 3 – A Lighthouse Café Christmas
(Darla & Will)
Book 4 – Rising Star
(coming soon)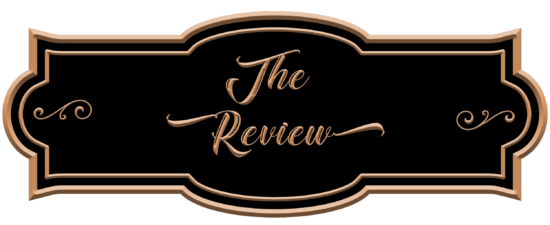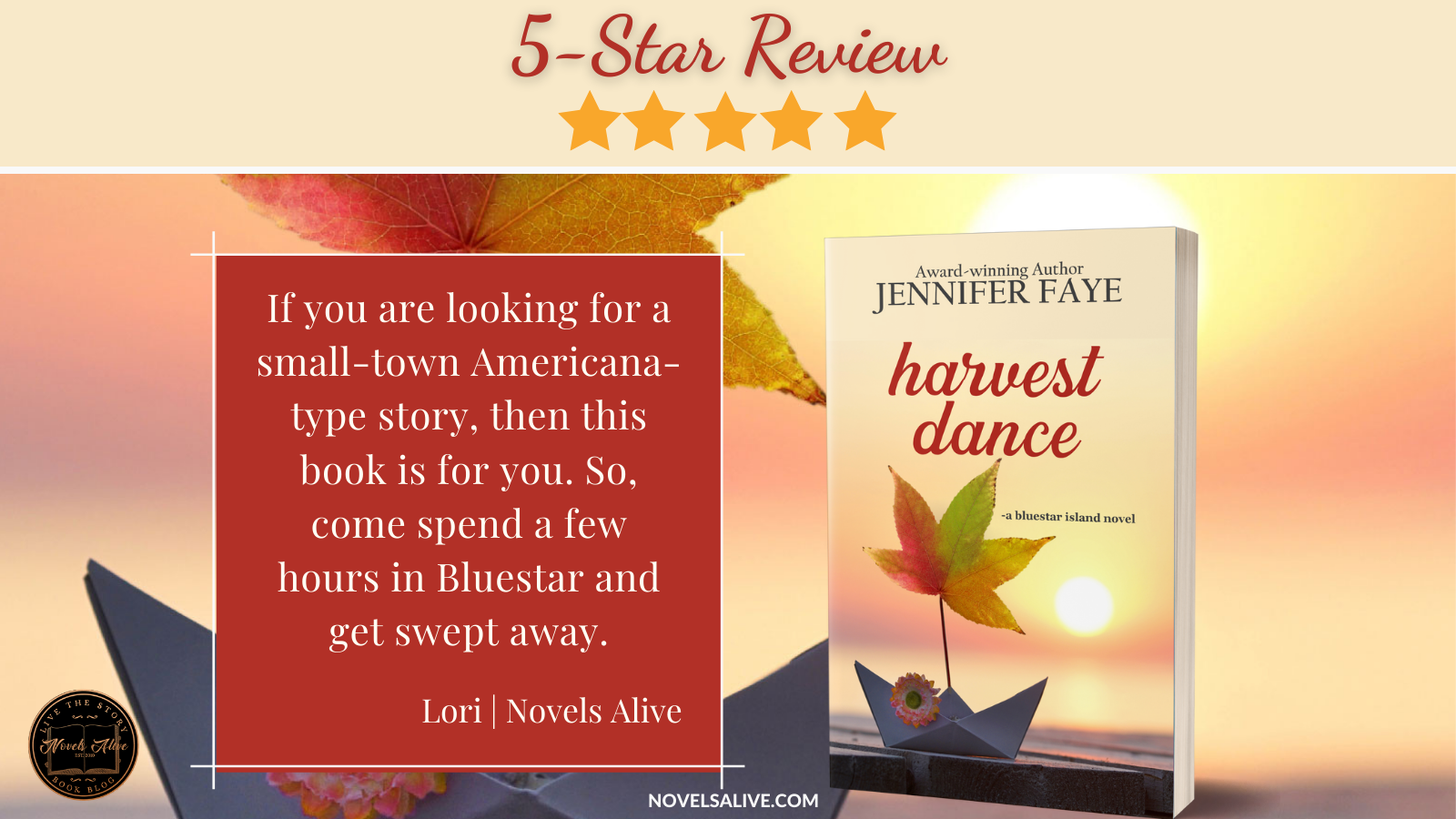 Harvest Dance: A clean small-town romance, the second book in the  Bluestar Island by  Jennifer Faye is a sweet, feel-good book this was. 
I love how the community pulls together to take care of their own and the small-town feel where everyone knows each other. Each generation grew up with each other.  
The one drawback would be everyone knowing my business. That doesn't appeal to me at all, nor does it appeal to our protagonist Charlotte Astor. She is a strong woman that had to overcome quite a lot in her young life, and I really liked her. She has her flaws, and she's owned up to her mistakes, but she doesn't go off half-cocked and get herself into trouble.  
Sam has had several bad things happen to him, too, but he's a likable character. Sam has a lot of guilt that he needs to deal with, but he's been doing the best that he can. One can't fault him for that.
Ms. Faye writes terrific secondary characters who helped move the story along are likable as well. I really enjoyed submerging myself into this story and spending time on Bluestar Island.
If you are looking for a small-town Americana-type story, then this book is for you. So, come spend a few hours in Bluestar and get swept away.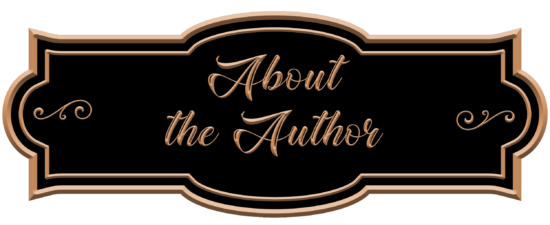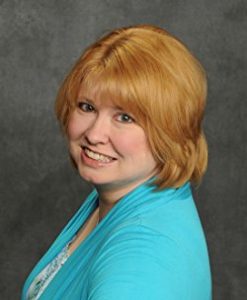 Award-winning author, Jennifer Faye pens fun, heartwarming contemporary romances with rugged cowboys, sexy billionaires and enchanting royalty. Internationally published with books translated into nine languages. She is a two-time winner of the RT Book Reviews Reviewers' Choice Award, the CataRomance Reviewers' Choice Award, named a TOP PICK author, and been nominated for numerous other awards.