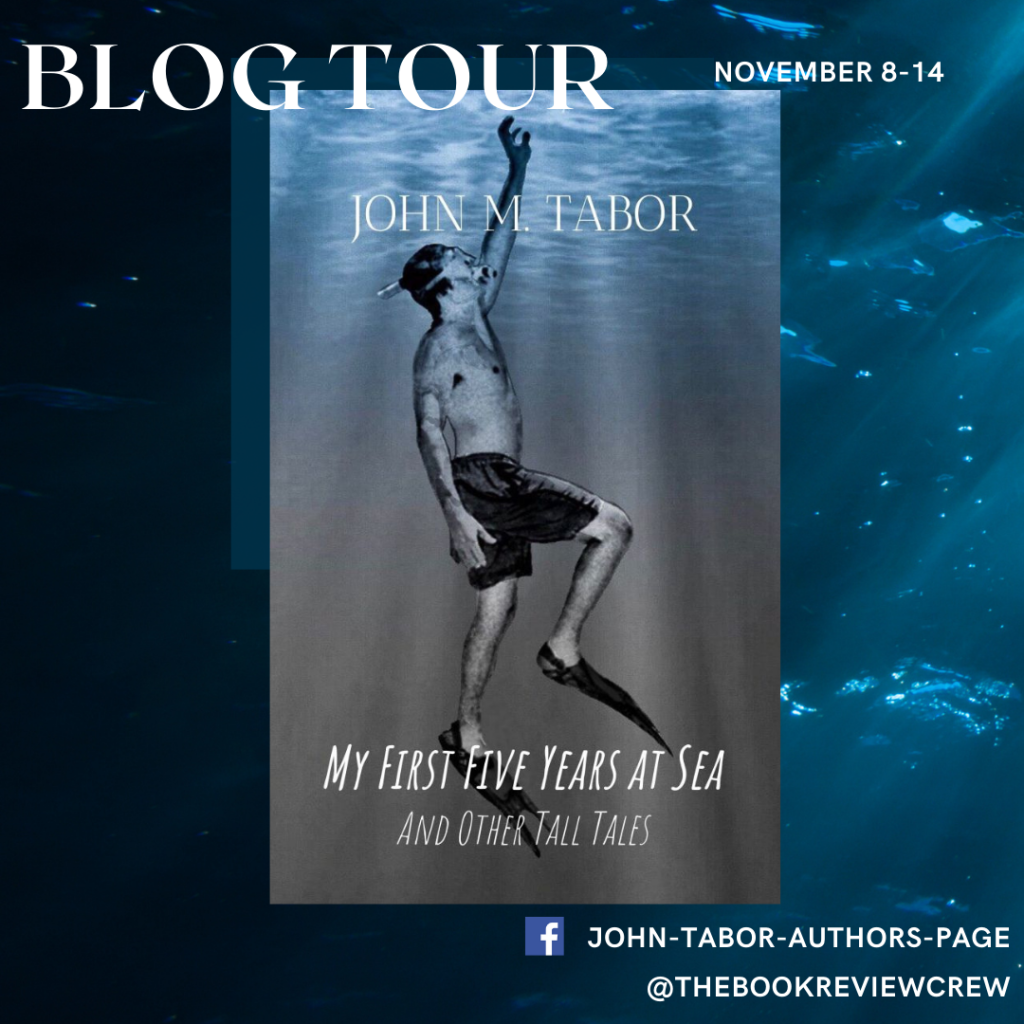 Allure of the sea has inspired countless artists, poets, musicians, painters, photographers, playwrights, cinematographers, choreographers, and maybe even novelists; creating images from experiences on or near the sea, investing of their imagination and passion.  From shore it is immense, and only gets bigger when you set sail.  On a scale, by example, it defines huge, which pales in comparison to its actual dimensions; frightening in its magnitude, challenging our belief it has an end, it may overwhelm the unprepared.  It has as many faces and moods as a woman; and of course, is a metaphor for life.  It embodies adventure, turmoil, tranquility, happiness, disappointment, it is beautiful, it is ugly, it is a place to get lost, it is a place to be found, it is nurturing, it can kill you.  Assigning anthropomorphic characteristics of life to that which is so abjectly apathetic and cruel seems both apropos and conflicting.  If you understand these few things, then you will understand it is unlikely, despite the many authors of the arts past, present, and future, to exhaust subject matter and reflections of the vast rivers, lakes, bays, and oceans, which I have christened as the waters.  Without doubt, we will run-out of time before we run-out of stories.
In my own life I have found the waters to be an irrepressible magnet, always drawing me back.  Without prejudice or hubris I can honestly say I have never been disappointed.  Spend enough time in its company and its spirit will indwell your soul.  I am baffled by those who admit there is no God, having only the slightest inkling into the complexities of our universe, when on earth we have a most tangible illustration of His prescient power…the sea.
One only needs to read the first few chapters of this book to realize it is pure fiction, and some fancy.  Nevertheless, as a devotee of history I have embedded elements of biographies and past recitals throughout.  In connecting the dots of story-line with historical events I have intentionally distorted some facts in order to bridge the plausible.  If I have offended purists I sincerely apologize, as my only excuse was to entertain.  However, if these chronicles tickle your fancy, as they have tickled mine, then I would recommend to you an independent study to discern truth.
I hope you will enjoy the antics of James Tyler as his life is first stolen, then returned, through high and low adventures, cast upon the oceans.  It has given me great pleasure to write this book and to vicariously experience, through its characters, the many exploits.  It has been my companion and wonderful distraction in the time I wrote it; and now it is done, I will miss those hours spent creating it.  But I am not done as a writer, nor am I finished as a waterman.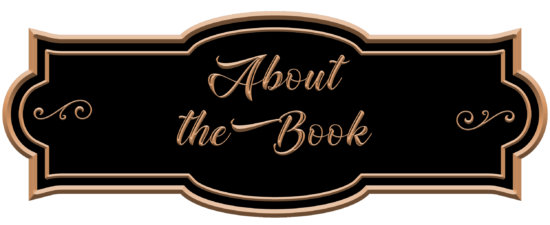 Publication Date: May 28, 2021
"My First Five Years at Sea" focuses on a coming of age story about a young man from Kansas. Set in the 1930's his life is full of hope, a rare commodity given that the world is plunged into the Great Depression. He receives a scholarship to MIT and is ready to embark on his great adventure….only thing is no one knows exactly how big an adventure it will be.
Before he can matriculate, he is shanghaied by a female pirate and is forced into indentured servitude aboard a rum runner. His life is first stolen, then over the course of exploits cast upon the ocean, is found again. During his travels, he is accompanied by a man who becomes his friend, guardian, and we learn at the end of the story is in fact a man of a surprisingly different nature.
Throughout the book there are many historical references, some intentionally distorted in order to connect the dots of the storyline in a plausible and entertaining style. Allure of the sea has been an inspiration in the writing of this book, and readers can expect to find numerous references to its many faces and to those who have made it their home.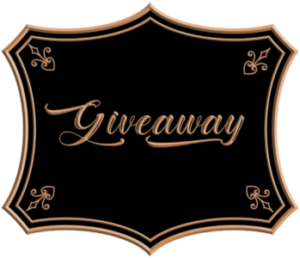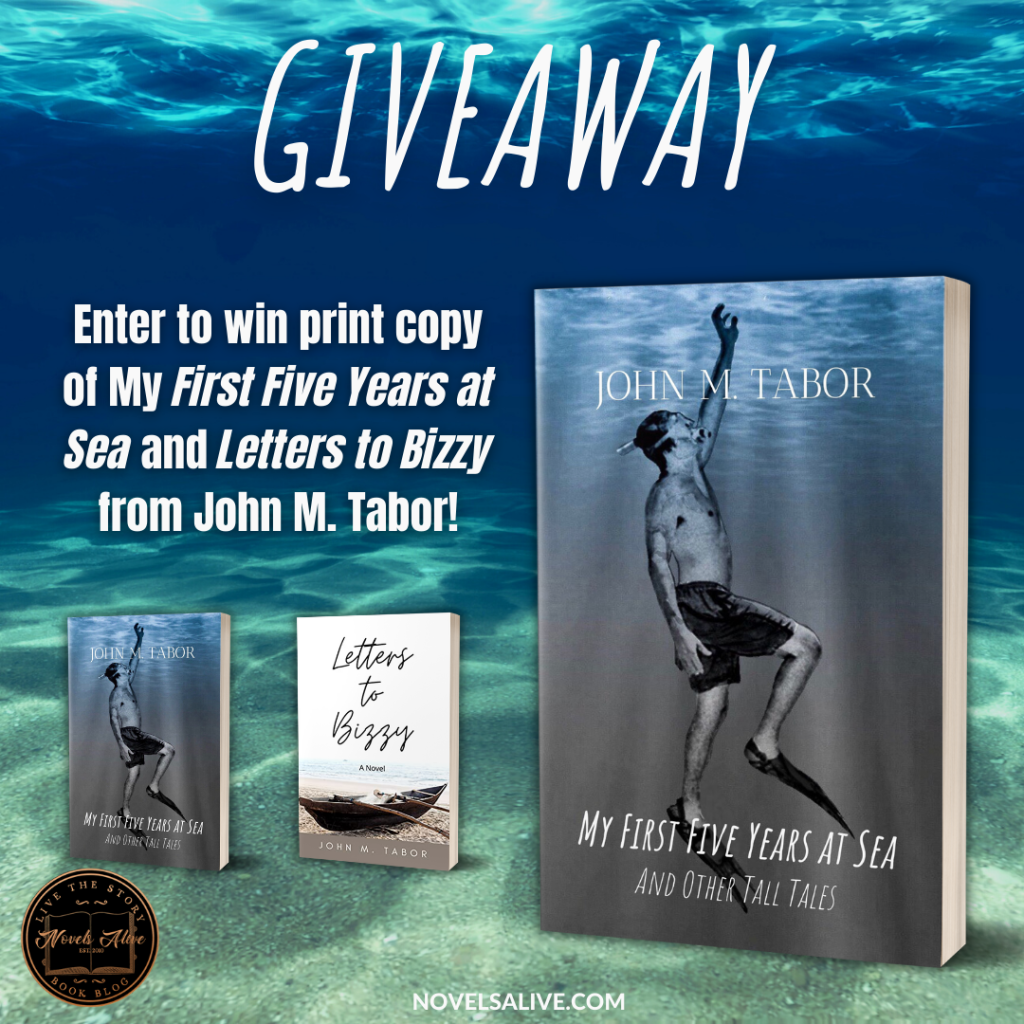 Prize is a print copy of My First Five Years at Sea and Letters to Bizzy. Open to residents of the USA. Ends November 14, 2021.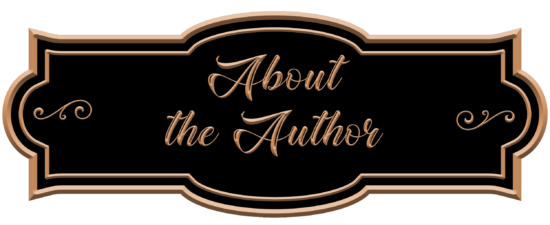 John M.Tabor worked as an executive in the biopharmaceutical industry for 32 years. Scientifically trained, he earned a B.S. degree in Biology from Elizabethtown College and a Ph.D. in Genetic Engineering from Kansas State University. He completed postdoctoral training at the Roche Institute for Molecular Biology and at MIT. During his career he participated in many technical firsts, including the launch of a new class of biotherapeutics for treatment of immune disorders.
Over the course of many years he has authored numerous scientific articles and edited a book on Genetic Engineering in Industrial Pharmacy. Although gratifying, he always found the process of technical writing somewhat unimaginative and promised himself someday this would change. In retirement he has now reinvented himself as a writer, and is free to explore the creative side of authorship.
John Tabor's first non-technical book is "In My Father's Shadow", a series of short stories chronicling the life of his father and time they spent together. "My First Five Years at Sea" is his first book of fiction following the adventures of a young man who is shanghaied from the potential of a brilliant career, only to find he was meant to spend his life at sea. His current book "Letters to Bizzy" is a fictional account of a man exploring letters he found in his dead mother's attic which takes him on a voyage into the past and to an island rich in culture.