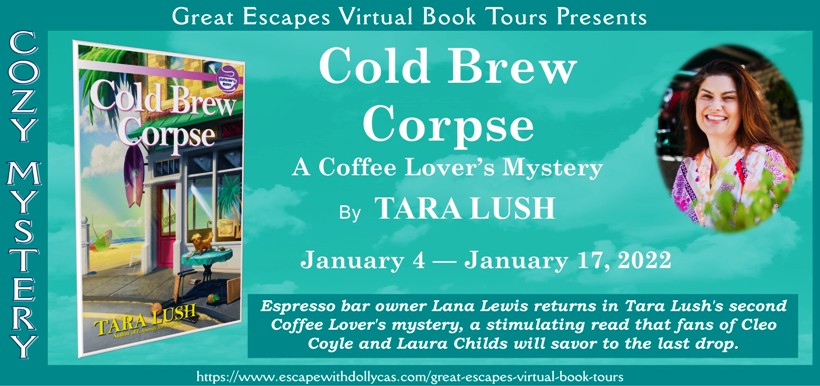 When I first started writing fiction, romance seemed like the obvious choice. It was a genre that I'd read and loved, along with mystery and true crime. When I told my oldest friend about my plan to write a steamy novel, she studied me with a look that said, yeah, right.
"Shouldn't you be writing crime fiction?"
It was a good question. I've been a journalist in Florida for two decades, with many of those years devoted to the weird, the horrific, and the highly criminal. I've covered many of the state's biggest crime tales. High-profile ones such as Casey Anthony and Trayvon Martin. Lesser-known murderers who had abducted children and those who attacked fellow citizens in a drug-induced haze. I've also covered mass shootings and executions.
"Way too depressing." I waved her off. "Too much like my day job. I want something different. My muse wants me to write about sex."
And yet, my muse also told me to write a romantic suspense for my first novel. I entered the first chapter into Harlequin's So You Think You Can Write contest and people commented on how… disturbing it was.
Not romantic. Disturbing.
Maybe that should have been a tip-off. But I was undeterred. I loved writing about sexytimes and relationships. I wrote contemporary romance and erotic romance, even getting a story published in Best Women's Erotica. And while I had some book success — a RITA finalist in erotic romance in 2018 — crime fiction lurked in the corners of my brain.
In 2019, I was on a trip to Vermont and sitting around my best friend's house. I mused aloud about the next steps for my fiction career. Self-publishing contemporary romance was increasingly difficult and competitive, I whined.
"I still think you should write a mystery novel," my friend said.
I mulled this over for the entire month. I'd been reading Kathy Reichs' Deja Dead, and although I adored the writing voice, I couldn't imagine myself writing about such a dark topic. There was the matter of the day job trauma, after all. But what if I could write something softer, something with a little romance and a twisty murder… something gentle.
Something like a cozy mystery.
While sitting in an adorable café in Quebec City and drinking the most potent espresso I'd ever had, I sketched an outline for my mystery. I used my experience as a crime reporter to plot the murder. First I chose a victim. Then I chose a murderer. I worked backwards with the details and clues, thinking about all the police reports I'd read over the years, all the news conferences I'd been to, and all the cops I'd chatted up.
I was able to blend my quirky characters and my love of a Florida setting with a murder and a romantic subplot. Cozy mysteries are known for having no gore, no swearing, and no sex, and I had to stick to those rules because that's what the readers expect.
So my heroine — and I — settled on a chaste forehead kiss in book one. I focused on clues and red herrings as opposed to blowjobs and BDSM. I finished the book and sold GROUNDS FOR MURDER to Crooked Lane Books. It was book one of the Coffee Lover's Mystery series.
So you're a romance author looking to branch out and try something different, I recommend getting cozy—with a mystery. The genre has a lot of the same elements as romance, and the books end happily — but instead of plotting sexytimes, your writer brain will be challenged by solving a murder. I had a blast taking my heroine through another murder investigation in COLD BREW CORPSE.
She and the hero also take their relationship up a notch, with an actual kiss.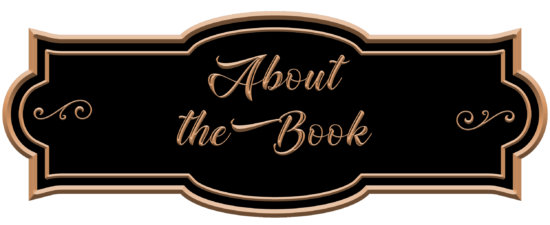 A Coffee Lovers Mystery: Book 2
Publication Date: December 7, 2021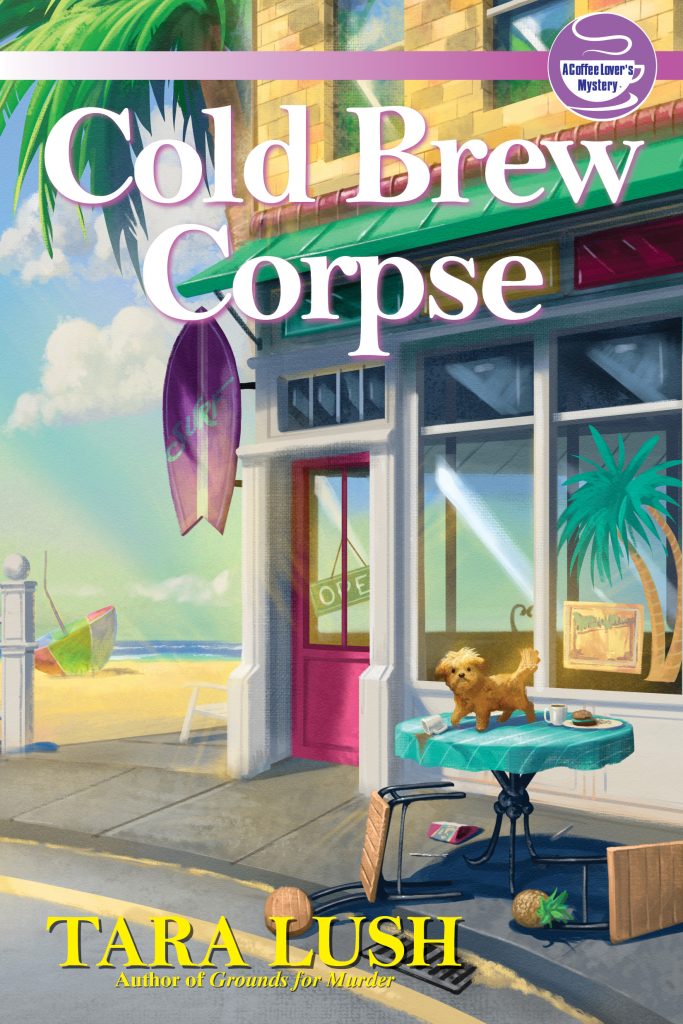 Espresso bar owner Lana Lewis returns in Tara Lush's second Coffee Lover's mystery, a stimulating read that fans of Cleo Coyle and Laura Childs will savor to the last drop.
It's a steamy September, and business is brisk at Perkatory, the hottest coffee shop in Devil's Beach, FL. Much of the clientele pours in from Dante's Inferno, the hot yoga studio next door. But the bright, sunny Gulf Coast days turn decidedly dark-roast when the body of the studio's owner turns up in a nearby swamp.
Between running Perkatory and training Stanley, her golden Shih Tzu puppy, reporter-turned-barista Lana Lewis is too busy to go sleuthing. But when the editor of the local paper asks her to write about the murder, Lana's dreams of getting back into journalism start to percolate.
Lana discovers that the yogi has a nefarious past and her share of mug shots, so grinding her way through the suspect list is a large task. She learns that the victim was fatally beaned by an SUV before she was dumped in the swamp. But was the killer one of her students? An envious yoga teacher? Or a local photographer who seems to know too much?
But no one tells Lana Lewis what to do. Hunting the caf-fiend who killed the yogi puts Lana and Chief Noah's relationship–and Lana's life–in very hot coffee.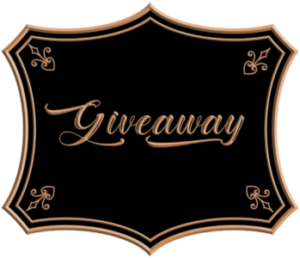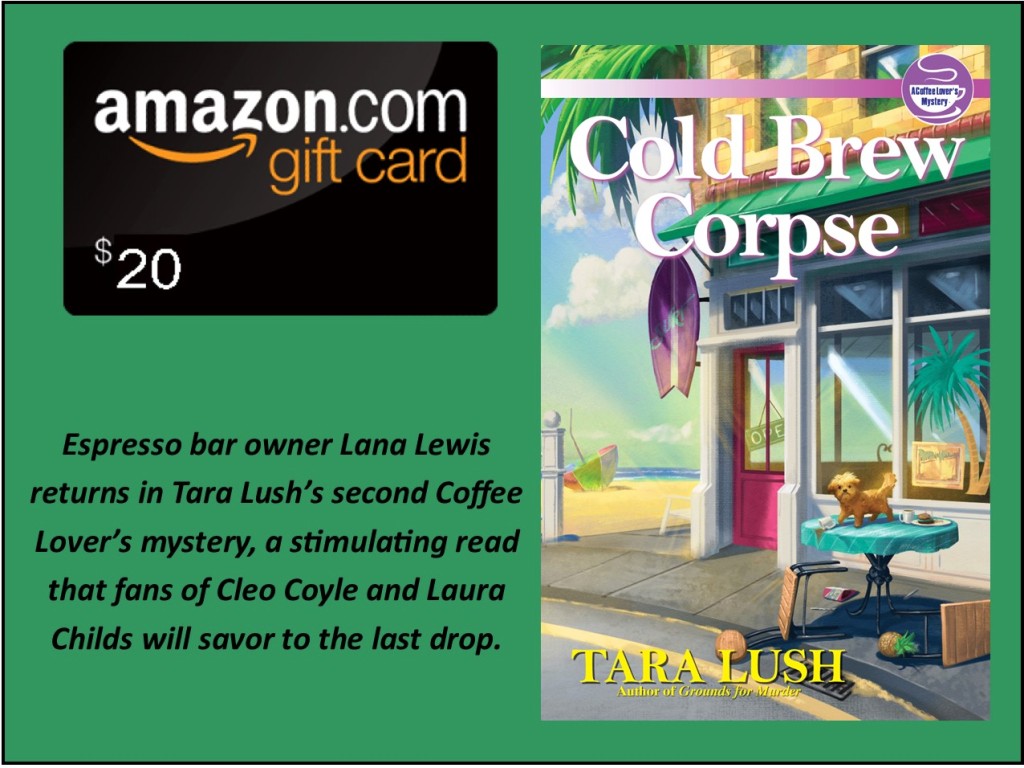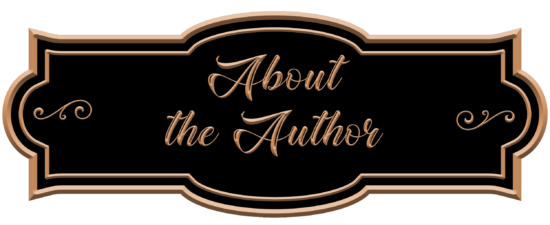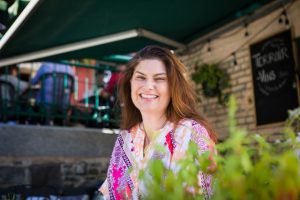 Tara Lush is a Florida-based author and journalist. She's an RWA Rita finalist, an Amtrak writing fellow, and the winner of the George C. Polk award for environmental journalism.
She was a reporter with The Associated Press in Florida, covering crime, alligators, natural disasters, and politics. She also writes contemporary romance set in tropical locations under the name Tamara Lush.
Tara is a fan of vintage pulp fiction book covers, Sinatra-era jazz, 1980s fashion, tropical chill, kombucha, gin, tonic, seashells, iPhones, Art Deco, telenovelas, street art, coconut anything, strong coffee, and newspapers. She lives on the Gulf Coast with her husband and two dogs.

January 4 – Cinnamon, Sugar, and a Little Bit of Murder – REVIEW, RECIPE
January 4 – Brooke Blogs – CHARACTER GUEST POST
January 5 – StoreyBook Reviews – GUEST POST
January 5 – FUONLYKNEW – SPOTLIGHT
January 6 – The Mystery Section – RECIPE
January 6 – Baroness' Book Trove – REVIEW
January 7 – Author Elena Taylor's Blog – AUTHOR INTERVIEW
January 7 – Maureen's Musings – SPOTLIGHT
January 8 – Literary Gold – AUTHOR INTERVIEW
January 8 – #BRVL Book Review Virginia Lee Blog – SPOTLIGHT
January 9 – Ascroft, eh? – CHARACTER INTERVIEW
January 10 – Celticlady's Reviews – SPOTLIGHT
January 10 – Socrates Book Reviews – SPOTLIGHT
January 11 – Escape With Dollycas Into A Good Book – REVIEW
January 11 – Sapphyria's Book Reviews – REVIEW
January 12 – My Reading Journeys – REVIEW  
January 12 – Books a Plenty Book Reviews – REVIEW
January 13 – Mysteries with Character – REVIEW
January 14 – Novels Alive – GUEST POST
January 15 – Reading Is My SuperPower – REVIEW
January 16 – ebook addicts – SPOTLIGHT
January 17 – BookishKelly2020 – SPOTLIGHT  
January 17 – My Journey Back – RECIPE