cho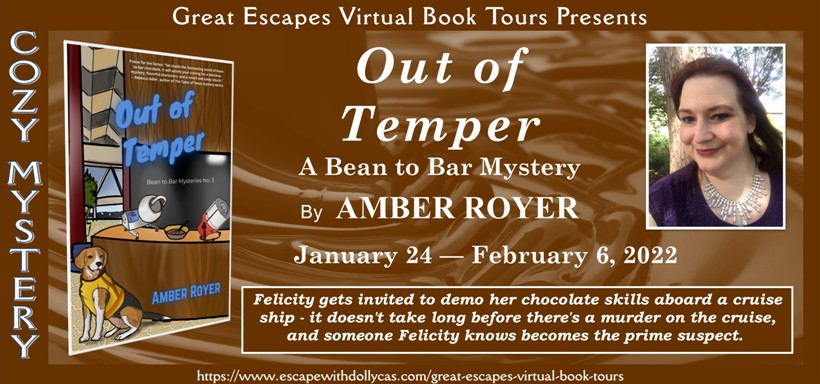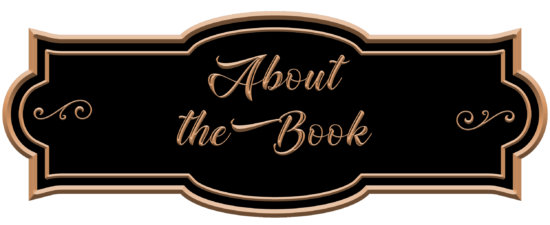 A Bean to Bar Mystery: Book 3
Publication Date: February 1, 2022
Felicity Koerber's bean to bar chocolate shop on Galveston's historic Strand has been the scene of two murders – both of which she has been instrumental in helping solve. So when she gets invited to demo her chocolate skills aboard a cruise ship sailing out of the local port, she's excited at the chance to get away from the shop long enough to regain her equilibrium. She even brings her best friend along, and makes plans for time at the spa. But when she gets on board, she finds out that she's been booked for a mystery-themed cruise, and said best friend, Autumn, has to finally deal with the real reasons she quit writing mysteries. Only – if that wasn't stressful enough – it doesn't take long before there's a real murder on the cruise, and someone Felicity knows becomes the prime suspect. When said suspect asks her for help, she can't exactly say no, can she?
Felicity finds herself surrounded by cruise goers who all had connections to the victim – and finds that both Logan (her business partner, whom she recently kissed) and Arlo (the cop who was once Felicity's first boyfriend, before she moved away from Galveston) are dealing with the case until more official help can arrive. How will Felicity survive the ensuing awkwardness?
One thing that helps: the retired police dog turned therapy dog she meets on board. Satchmo helps Felicity deal with being back on the water after tragedy in her past – and also helps her uncover a vital clue to the case. Can Felicity unmask the killer and keep a friend from being framed before all the suspects leave the ship?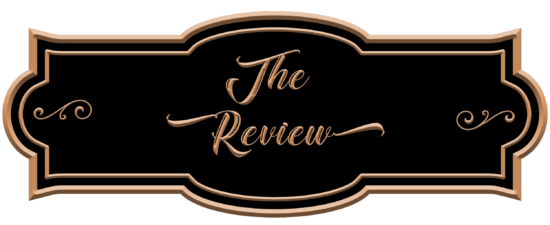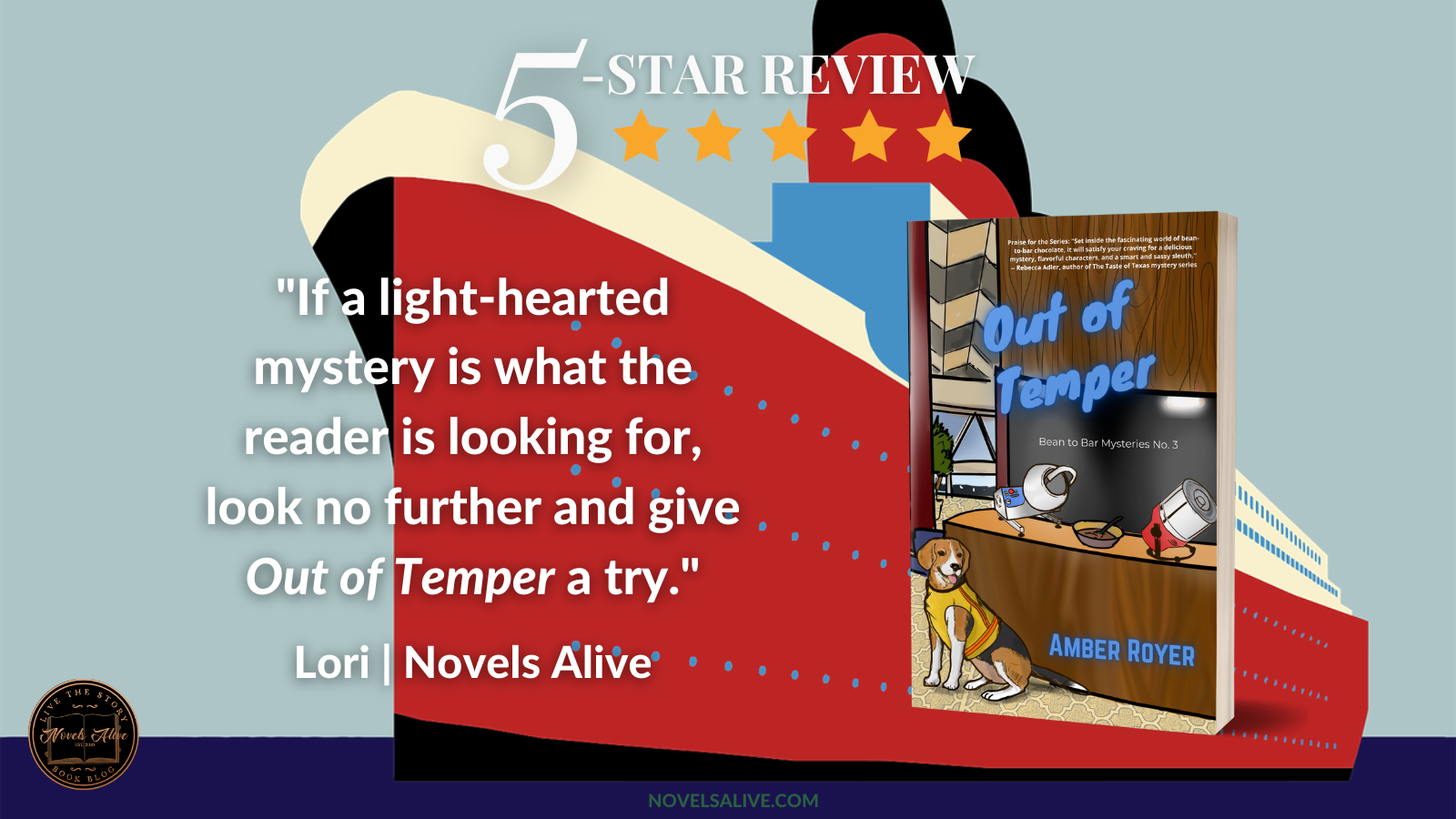 Out of Temper by Amber Royer is book three in the Bean to Bar series. In my opinion, one doesn't need to read the other books in order to follow the plot of this book. If one wants to read the other books to get a better feel for the characters that are integral to the plot of the story, then I say do it.
I loved the title of this book, Out of Temper. I thought it was such a clever title!
I also loved that the author included a dog in the story trained to be a service dog and that he knew all kinds of commands. I think having dogs like that in life is so important,
Out of Temper was fast-paced, funny, and entertaining. These are some of the main ingredients I love in a book.
Ms. Royer's books had a Stephanie Plum kind of vibe going on, with the protagonist having feelings for two different men. I'm not sure yet which team I'm on. I haven't decided.
I also loved that the female protagonist loved chocolate, and the author really researched the art of chocolate making. It's intense, making candy. One mistake, and the baker has to start over.
If a light-hearted mystery is what the reader is looking for, look no further and give Out of Temper a try.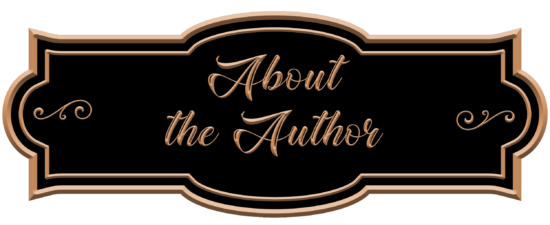 Amber Royer writes the CHOCOVERSE comic telenovela-style foodie-inspired space opera series, and the BEAN TO BAR MYSTERIES. She is also the author of STORY LIKE A JOURNALIST: A WORKBOOK FOR NOVELISTS, which boils down her writing knowledge into an actionable plan involving over 100 worksheets to build a comprehensive story plan for your novel. She blogs about creative writing techniques and all things chocolate at www.amberroyer.com. She also teaches creative writing and is an author coach. If you are very nice to her, she might make you cupcakes. Chocolate cupcakes, of course.

January 24 – Novels Alive – REVIEW
January 24 – Novels Alive – SPOTLIGHT (BookBlast)
January 25 – Brooke Blogs – SPOTLIGHT, RECIPE
January 25 – #BRVL Book Review Virginia Lee Blog – SPOTLIGHT
January 26 – Christy's Cozy Corners – GUEST POST
January 26 – Sapphyria's Book Reviews – SPOTLIGHT
January 27 – Socrates Book Reviews – SPOTLIGHT
January 28 – Here's How It Happened – REVIEW
January 29 – Books a Plenty Book Reviews – REVIEW, CHARACTER GUEST POST
January 30 – FUONLYKNEW – SPOTLIGHT WITH EXCERPT
January 31 – Literary Gold – SPOTLIGHT
February 1 – The Mystery Section – SPOTLIGHT WITH EXCERPT
February 1 – Ascroft, eh? – GUEST POST
February 2 – My Journey Back – SPOTLIGHT, RECIPE  
February 3 – Celticlady's Reviews – SPOTLIGHT
February 3 – Escape With Dollycas Into A Good Book – GUEST POST
February 4 – StoreyBook Reviews – CHARACTER GUEST POST
February 4 – Baroness' Book Trove – CHARACTER INTERVIEW
February 5 – Dear Reader – AUTHOR INTERVIEW
February 6 – Maureen's Musings – SPOTLIGHT
February 6 – BookishKelly2020 – SPOTLIGHT