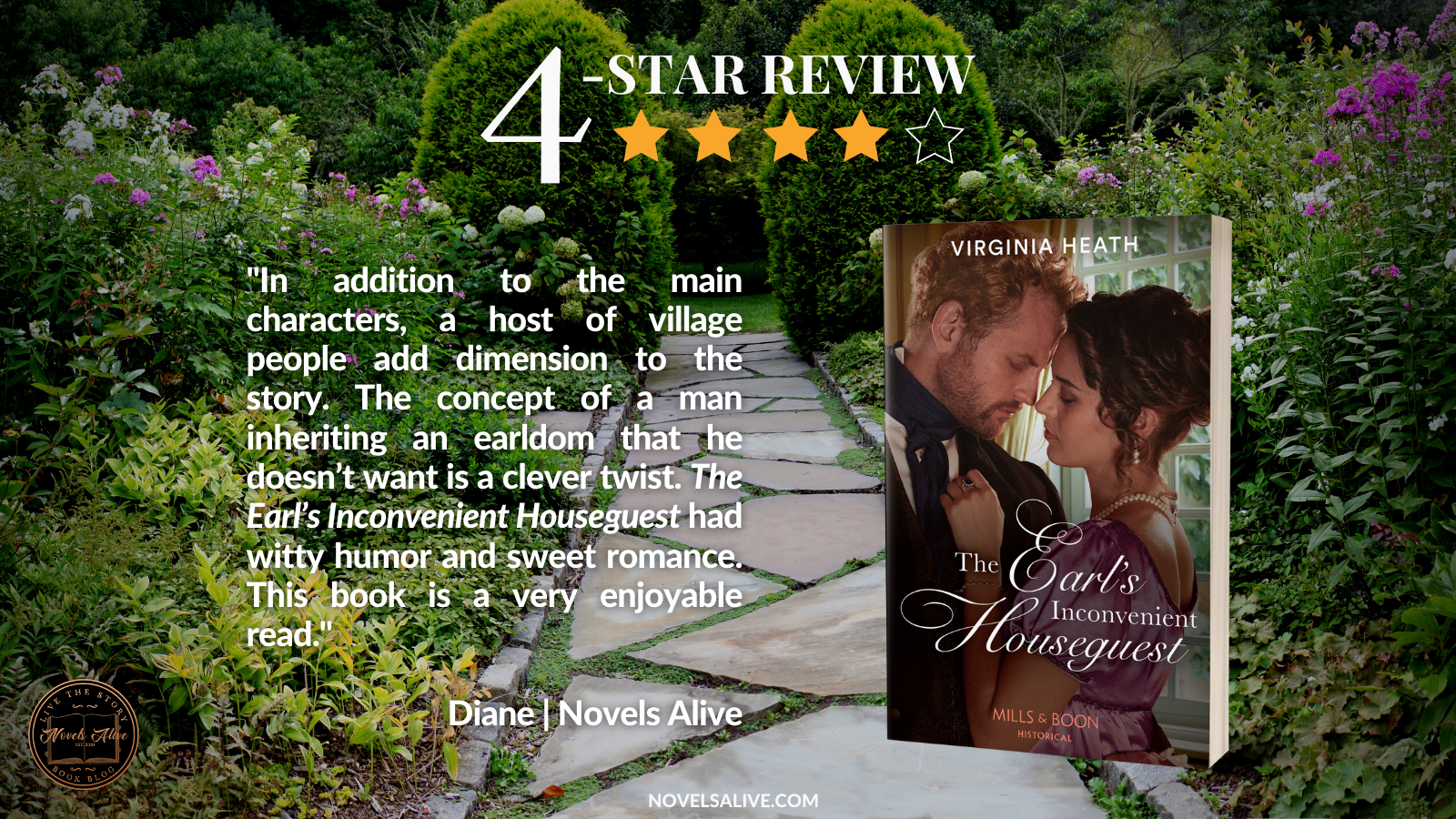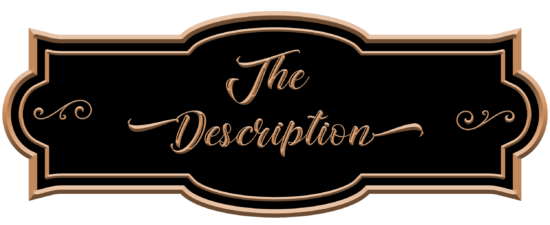 The earl she loved to hate
…until she stayed in his mansion!
Sophie Gilbert has thwarted the standoffish new earl's plans to sell his country estate and the quaint village that forms part of it. But when disaster strikes and he offers her refuge, she must reconsider everything about this vexing, determined man. After the heartbreak in her past, it's a revelation to feel her pulse racing and her body yearning for his touch…
From Harlequin Historical: Your romantic escape to the past.
A Very Village Scandal Where love can be found at every turn
Book 1: The Earl's Inconvenient Houseguest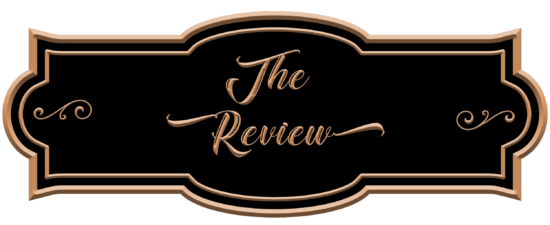 The Earl's Inconvenient Houseguest is the first book in Virginia Heath's new series, A Very Village Scandal. It has a great cast of characters and an interesting plot twist. 
Whittleston-on-the-Water is in an uproar! There is a new lord at the manor, and it looks like he might sell it. What will happen to the tenants of the little village? Rafe Peel is reluctantly the new earl, Lord Hockley. An ex-military man, he doesn't want the responsibilities of an old estate. He just wants to find a quiet place where he and his special-needs brother can live in peace. Sophie Gilbert is an unlikely leader, but she rises to the occasion to launch the campaign to save the village. When the small cottage she shares with her Aunt Jemima burns down, Rafe is obliged to offer shelter at the estate.
Rafe and Sophie are not exactly enemies, but merely two people at cross purposes. He is tired of conflict and very protective of his brother, Archie. She was hurt in the past and owes a debt of gratitude to her aunt. The line is drawn in the sand, but both of them must revise their thinking as attraction blooms.
In addition to the main characters, a host of village people add dimension to the story. The concept of a man inheriting an earldom that he doesn't want is a clever twist. The Earl's Inconvenient Houseguest had witty humor and sweet romance. This book is a very enjoyable read.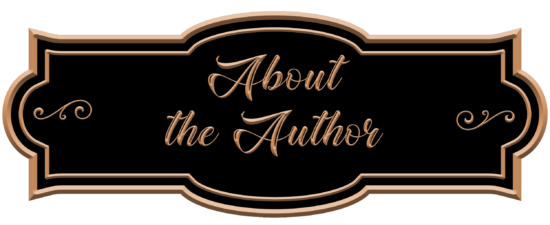 When lifelong insomniac Virginia Heath was a little girl, she made up stories in her head to help pass the time while she was staring at the ceiling. She did this every night for over forty years until one day, she decided to embrace the insomnia and start writing them down. Now, to her absolute delight and utter astonishment, her slightly racy Regency Romcoms are published in many languages across the globe. Amongst them are her critically acclaimed Wild Warriners and Talk of the Beau Monde series for Harlequin Historical.
Unashamedly addicted to happily ever afters and terminally cheerful, Virginia was excited to launch NEVER FALL FOR YOUR FIANCEE the first book in her Merriwell Sisters trilogy for St Martin's Press loose into the world in 2021 an its sequel NEVER RESCUE A ROGUE later this year.
When she isn't furiously writing romance fuelled on far too much English tea, she likes to travel to far flung places, shop for things she doesn't need and drag her long suffering husband and her devoted Labrador Trevor on long walks around her native London. 
And in case you were wondering, three Romantic Novel of the Year Award nominations and twenty-five books later, it still takes Virginia forever to fall asleep.