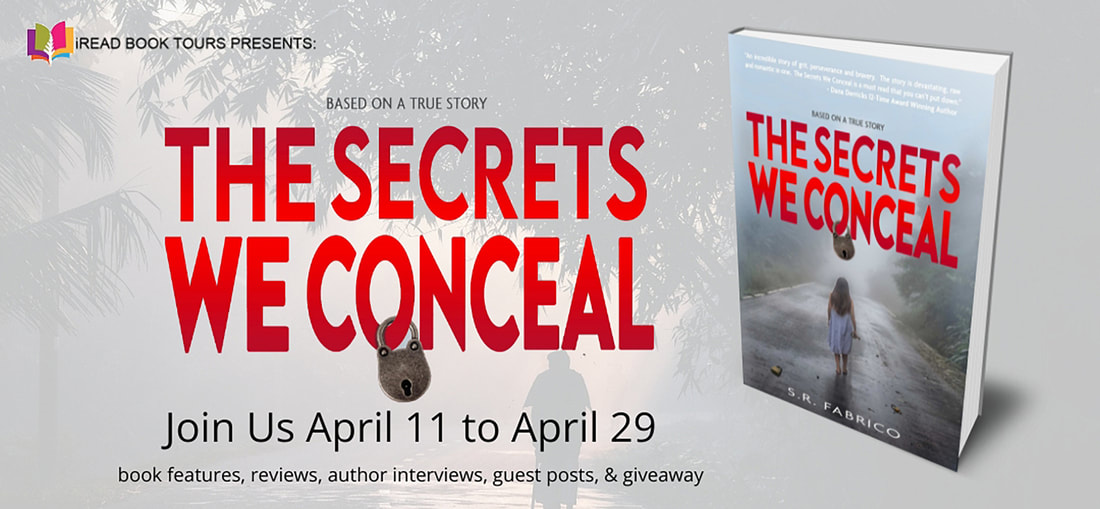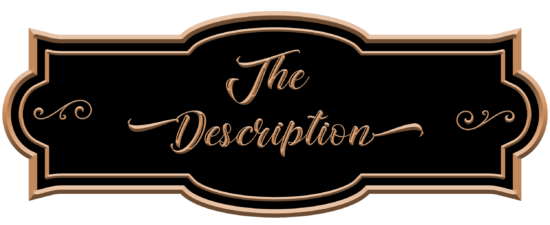 Publication Date: March 15, 2022
A riveting coming of age story, that will make you laugh, cry and root for Laura to find happiness.
​
Laura Shirk is a normal, happy, go-lucky, little girl playing with Cabbage Patch dolls and Legos. Until she isn't. Set in the late 1980s-early 90s, a visit to her aunt and uncle's house changes everything.
What follows is a nerve-racking story shedding light on child sexual abuse. As the tragedy unfolds, Laura mutters through life concealing her secret from everyone. Feeling alone and isolated, she struggles to navigate her younger years wondering if she can or will ever find happiness.
Then, Laura meets 'the perfect man' for her. Can he heal her heart and break down her steel walls?
The Secrets We Conceal, S.R. Fabrico's debut novel is a riveting coming of age story that beautifully conveys how love and strength can heal all wounds.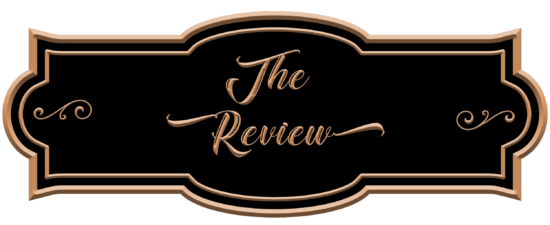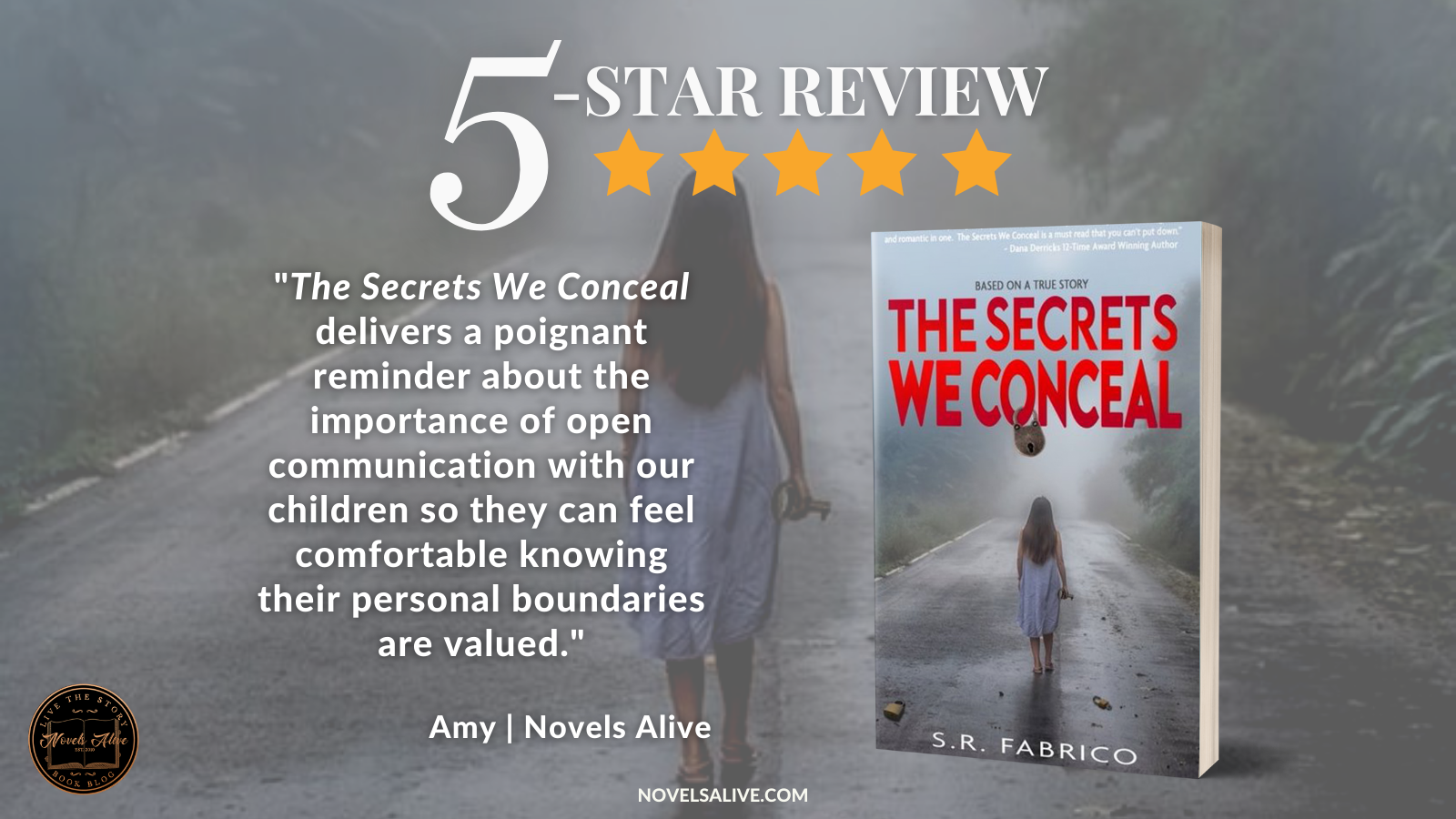 Author S.R. Fabrico confronts the horrors of child sexual abuse in her debut novel, The Secrets We Conceal. Based on a true story, this heartbreaking tale shows how innocent Laura Shirk tries to cope with keeping a gut-wrenching secret.
The story begins in 1985 with an overnight visit to a cousin's house, with the abuse unfolding to coincide with future visits. The fact that the perpetrator is a relative adds to Laura's confusion. Filled with shame and guilt, Laura decides not to tell anyone of the events.
The storyline focused heavily on the aftermath of the abuse and the toll it took on Laura. Once an outgoing girl, she shuts herself off and avoids physical contact. Her behavior suffers, as do her grades. It's not until she starts high school that Laura takes back her power and begins to shine. However, her secrets play a significant role in her ability to have a relationship.
Tom proves to be the perfect partner for Laura. She has told him enough of her past for him to be able to understand that she is emotionally fragile. Together, they try to put Laura's demons to rest. Given the closeness of Laura's immediate family, I was initially surprised that Laura didn't report the incidents after they happened. But upon reflection, I realized that her sense of shame prevented this. I even wondered why her teachers didn't suspect something was wrong, but then I took the time period into account.
While the subject matter is painful, the author handled the details with care. Knowing how Laura had been abused provides the reader with additional insights regarding her triggers. I was impressed with the way Laura finally confronted the past so she could finally heal.
The Secrets We Conceal delivers a poignant reminder about the importance of open communication with our children so they can feel comfortable knowing their personal boundaries are valued.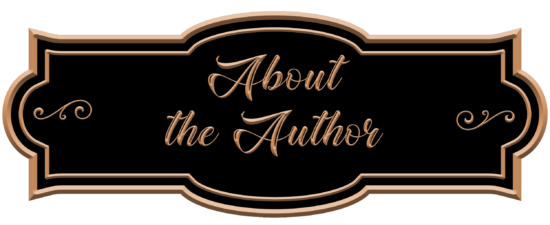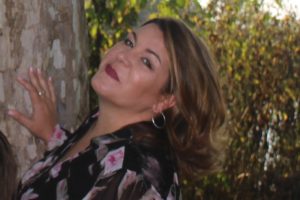 Born a raised a Yankee who loves NY style pizza and Philly cheesesteaks. I was introduced to the amazing world of Southern BBQ after moving to Tennessee where I live with my husband and two children. My family is my main priority, everything I do is for them. I attended college in the 90's and received a degree in mathematics with a minor in secondary education, I went on to coach cheerleading and dance for 20 years and won a Hip Hop Dance World Championship. Anything and everything creative are my absolute favorite, so writing has always been a hobby. When I'm writing, I like to wife hard, mom hard, paint, read good books and watch good movies.

April 11 – Rockin' Book Reviews – book review / guest post / giveaway
April 12 – Pick a Good Book – book spotlight / author interview / giveaway
April 13 – Jazzy Book Reviews – book review / giveaway
April 14 – Lynchburg Reads – book review / giveaway
April 18 –Literary Flits – book spotlight / giveaway
April 18 – fundinmental – book spotlight / giveaway
April 19 – Splashes of Joy – book review / giveaway
April 19 – My Fictional Oasis – book review
April 20 – StoreyBook Reviews – book review / giveaway
April 22 – @twilight_reader – book review / giveaway
April 22 – Cover Lover Book Review – book review / giveaway
April 22 – Book Corner News and Reviews – book review / giveaway
April 25 – Books for Books – book spotlight
April 26 –Locks, Hooks and Books – book review / giveaway
April 27 – The Page Ladies – book review / giveaway
April 27 – My Reading Getaway  – book review / author interview / giveaway
April 27 – Gina Rae Mitchell – book spotlight / guest post / giveaway
April 29 – Leels Loves Books – book review / giveaway
April 29 – Novels Alive – book spotlight / giveaway
April 29 – Novels Alive – book review
​TBD – Ravenz Reviewz – book spotlight / guest post / giveaway