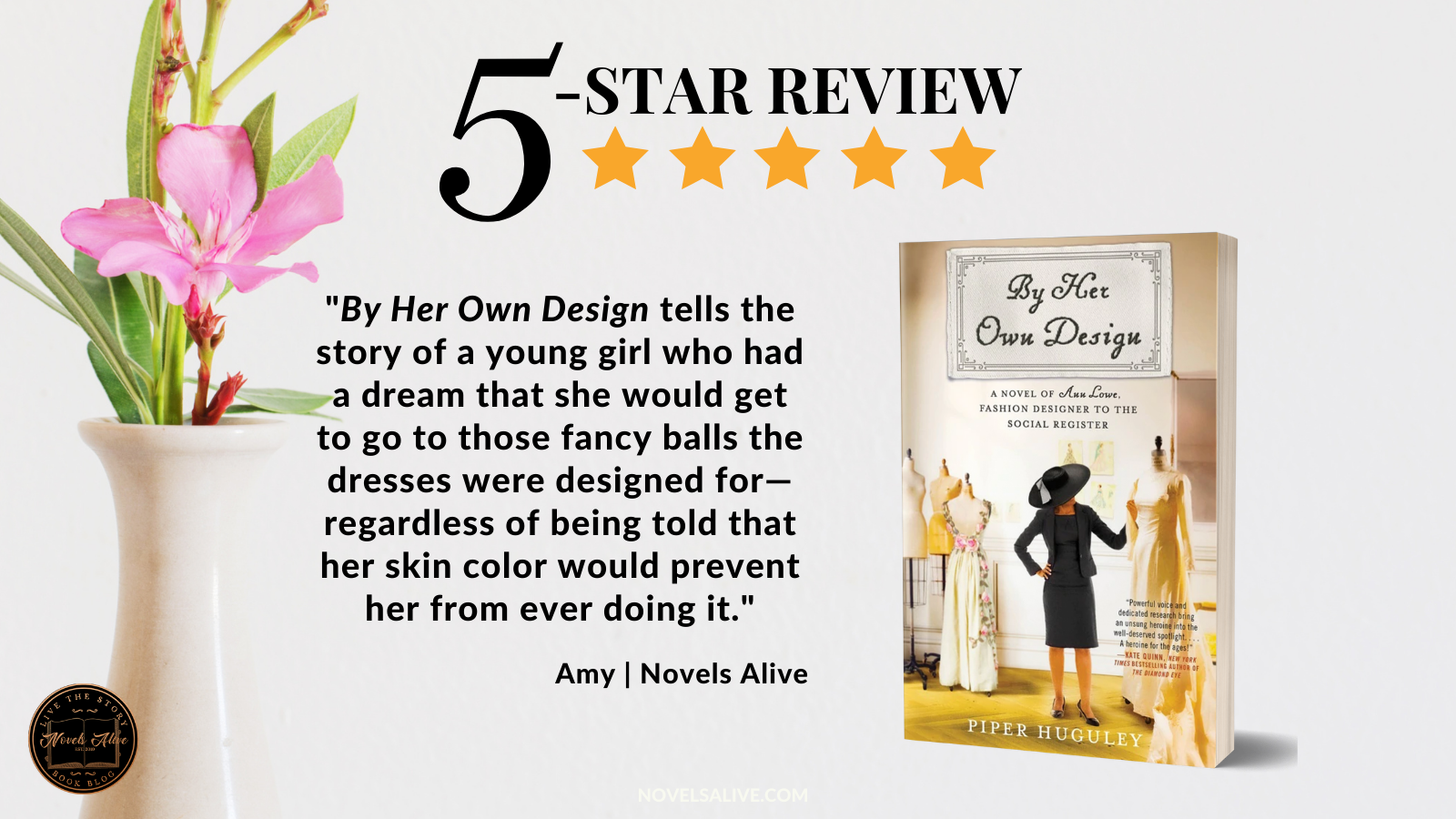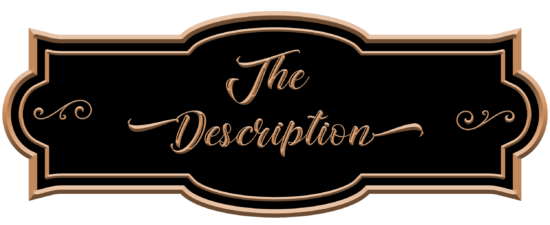 Publication Date: June 7, 2022
The incredible untold story of how Ann Lowe, a Black woman and granddaughter of slaves, rose above personal struggles and racial prejudice to design and create one of America's most famous wedding dresses of all time for Jackie Kennedy.
1953, New York City
Less than a week before the society wedding of the year where Jacqueline Bouvier will marry John F. Kennedy, a pipe bursts at Ann Lowe's dress shop and ruins eleven dresses, including the expensive wedding dress, a dress that will be judged by thousands. A Black designer who has fought every step of the way, Ann knows this is only one struggle after a lifetime of them. She and her seamstresses will find the way to re-create the dresses. It may take all day and all night for the next week to accomplish the task, but they will do it.
1918, Tampa
Raised in Jim Crow Alabama, Ann learned the art of sewing from her mother and her grandmother, a former slave, who are the most talented seamstresses in the state. After Ann elopes at twelve with an older man who soon proves himself to be an abusive alcoholic, her dreams of becoming a celebrated designer seem to be put on hold. But then a wealthy Tampa socialite sees Ann's talent and offers her an amazing opportunity—the chance to sew and design clothing for Florida's society elite. Taking her young son in the middle of the night, Ann escapes her husband and embarks on the adventure of a lifetime.
Based on the true story of one of the most famous designers of the twenties through the sixties who has since been unjustly forgotten, By Her Own Design is an unforgettable novel of determination despite countless obstacles and a triumph celebrated by the world.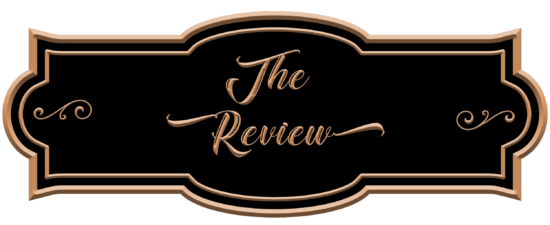 When a writer can reach out from a printed page and grab a reader's attention, that signifies something special. It's even more meaningful when there is a shift that takes place because of this transfer of information.
Author Piper Huguley clearly poured her soul into the creation of By Her Own Design, which focuses on Ann Lowe, one of the most famous Black fashion designers from the 1920s to the 1960s. The story traces Lowe's origins to Alabama, where she learned dressmaking at the feet of her mother and grandmother, a former enslaved person.
There's a piece of advice attributed to her grandmother, Georgia Cole, that serves as a key element in the story. The key to surviving as a Black person in the world is to "get you some good white people…get right in there with them. Get up under that right butt cheek if you have to. So we did. That's how we Cole women have survived for so long."
With unflinching honesty, life in the Deep South is depicted. The disparity in treatment is evident, even with things as basic as the selection offered at the grocery store. Although Ann wants to follow in the footsteps of her female relatives, she's not content to wait. In fact, her marriage at age 12 to a much older man threatens to derail her dreams before she even has a chance.
How she managed to evolve from child bride to a celebrated fashion designer is mind-boggling, but not without its setbacks. Both personal and professional challenges force Ann to recalibrate. And the threat of racial injustice is never far away. Whether it is being told to use the back door to deliver wedding dresses or being denied a seat with her white classmates, Ann fought hard for her dream. As the designer of Jackie Kennedy's wedding dress, you'd think that everyone would be on Ann's doorstep requesting a dress. They probably would have, but there was a slight hiccup.
I found myself completely intrigued with this woman who had such an incredible gift. She never put much stock in being a clothes horse herself, preferring instead to dress society's elite and send her designs to parties and formal events.
Huguley has not merely put Ann Cole Lowe in a temporary spotlight, but her efforts have raised awareness of a segment of history that simply must be illuminated. The greatest gift we can provide future generations is to say the name of these trailblazers, see them for who they are, and not let them be forgotten.
By Her Own Design tells the story of a young girl who had a dream that she would get to go to those fancy balls the dresses were designed for—regardless of being told that her skin color would prevent her from ever doing it.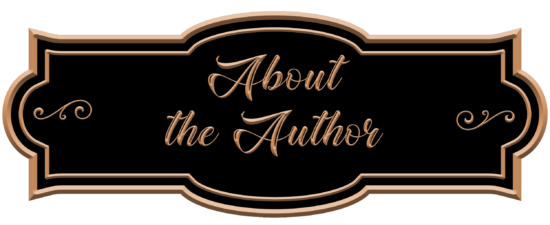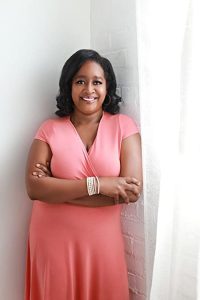 Piper G Huguley, named 2015 Debut Author of the Year by Romance Slam Jam and Breakout Author of the Year by AAMBC, is a two-time Golden Heart ®finalist. and is the author of "Migrations of the Heart," a three-book series of historical romances set in the early 20th century featuring African American characters, published by Samhain Publishing. Book #1 in the series, A Virtuous Ruby, won Best Historical of 2015 in the Swirl Awards. Book #3 in the series, A Treasure of Gold, was named by Romance Novels in Color as a Best Book of 2015 and received 4 ½ stars from RT Magazine.
Huguley is also the author of the "Home to Milford College" series. The series follows the building of a college from its founding in 1866. On release, the prequel novella to the "Home to Milford College" series, The Lawyer's Luck, reached #1 Amazon Bestseller status on the African American Christian Fiction charts. Book #1 in the series, The Preacher's Promise was named a top ten Historical Romance in Publisher's Weekly by the esteemed historical romance author, Beverly Jenkins and received Honorable Mention in the Writer's Digest Contest of Self-Published e-books in 2015. A Champion's Heart was named by Sarah MacLean of The Washington Post as a best romance novel selection for December 2016.
Her contemporary romance debut, Sweet Tea, will be published by Hallmark Publishing in July 2021. Her historical fiction debut, By Her Own Design, will be published by William Morrow in June 2022.
Piper Huguley blogs about the history behind her novels at http://piperhuguley.com. She lives in Atlanta, Georgia with her husband and son.