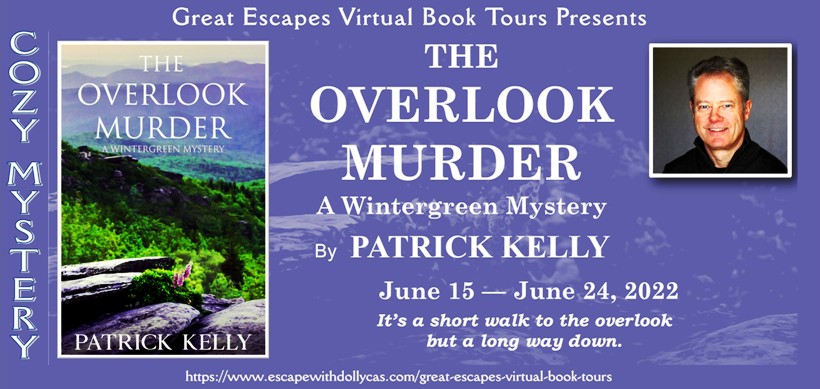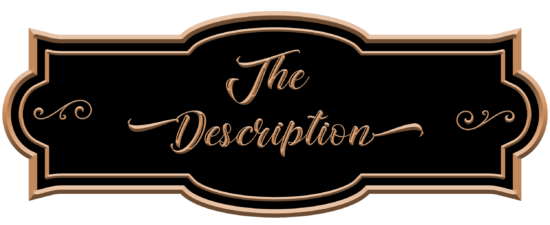 Wintergreen Mystery: Book 2
Publication Date: May 14, 2022
It's a short walk to the overlook but a long way down.
The rich entrepreneur Damian Susskind has recently survived a heart attack and quintuple bypass surgery. Suddenly aware of his own mortality, Damian summons his family and friends to Wintergreen to share the latest plans for his will. Unfortunately for Damian, one of those in attendance bears him malicious intent, and by the end of the day, Damian is dead.
Retired police detective Bill O'Shea is asked to help the short-staffed Wintergreen police department investigate an accidental death. Forensic evidence soon convinces Bill that this was no accident. There is plenty of motive to go around and more than a few suspects–the difficulty is tying a single killer to the crime. Will Bill and his friends solve the case, or will a Wintergreen murderer go free?
If you love beautiful mountain settings, a charming cast, and intriguing plot twists, you're going to love the Wintergreen Mystery Series!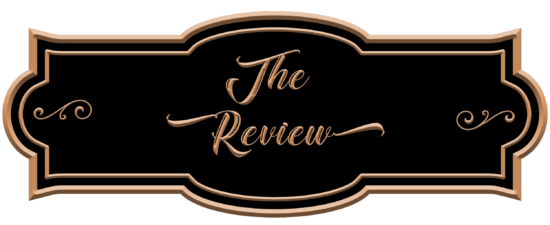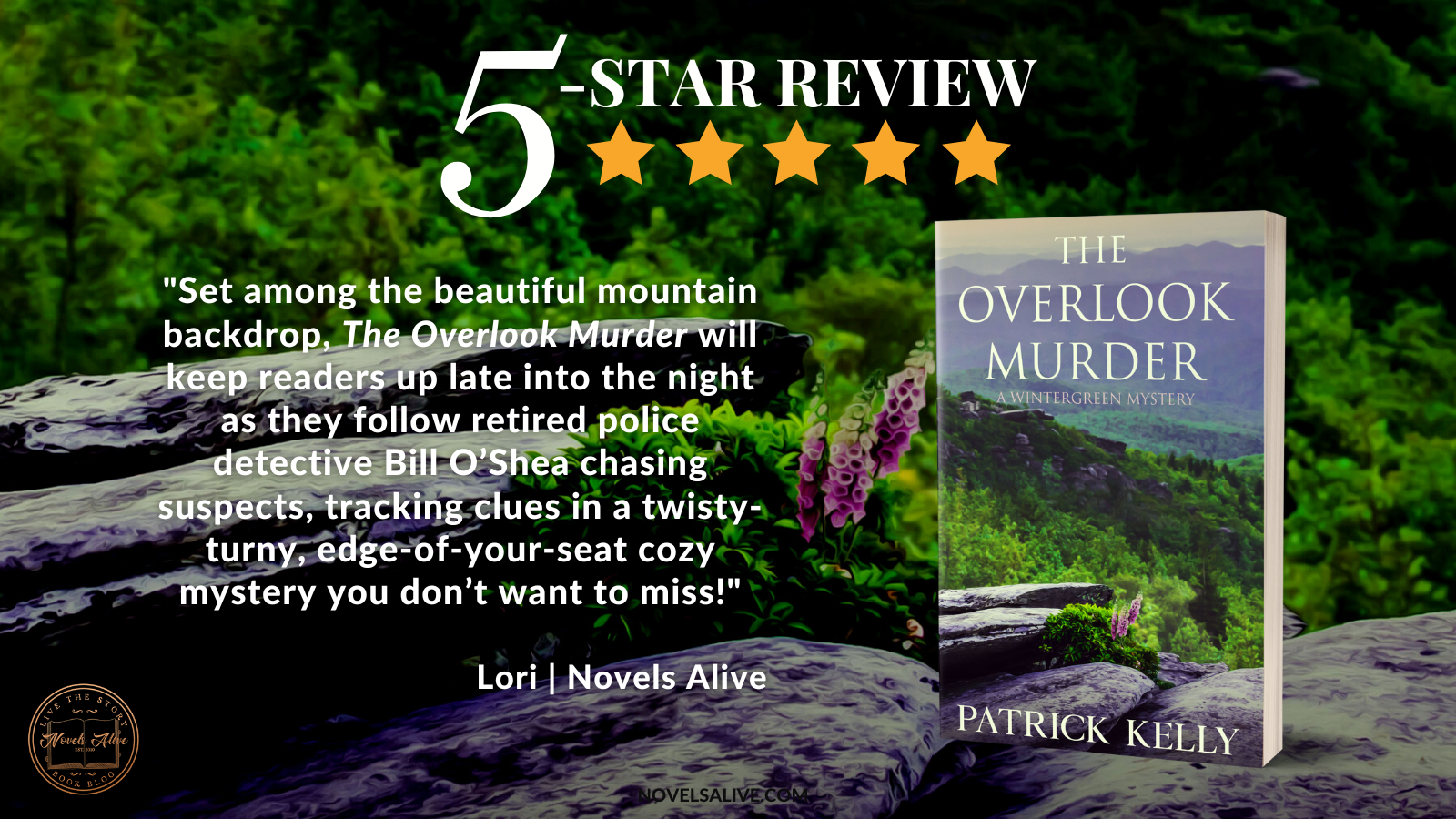 I need to tell readers how much I enjoyed The Overlook Murder by Patrick Kelly. The story moved fast, with some drama and suspense, too. I loved it. I really did. I think it read like a Mary Higgins Clark novel, which I'm a huge fan of, and I enjoy her writing style.
The Overlook Murder is the second book in the Wintergreen Mystery series. Each book is a standalone, so reading each book is unnecessary unless the reader wishes to.  
I like that this book was written from a man's point of view. Bill O'Shea is the protagonist, and while I really liked him, he struggled with understanding women and how women think. His "friend" Cindy played a minor part in the story's plot, but her interactions with Bill led to him wondering what he'd done to earn Cindy's ire. I found it quite endearing. I have a real soft spot for Bill.  
I liked Bill's interactions with each subject and tries to get into the mind of the killer. As usual, I had no clue who the killer was till the end. I love it!
I have to say that I did not like Cindy—AT ALL. I was upset with her trying to tell her son what to do. I was furious at her for thinking that Bill wasn't as bright as her ex-husband because Bill didn't go to college. In my opinion, Cindy's a snob. She insults Bill, he leaves, then she has him come over the next day. He thinks they'll clear the air, and she just wants to be friends. Unfortunately, Bill still hopes he and Cindy will be together as a couple. That she'll come around. NO, NO, NO! She's going to have to do some major groveling and a significant attitude adjustment before I allow this to happen (ha ha ha!)! Bill, you're better than this!
Set among the beautiful mountain backdrop, The Overlook Murder will keep readers up late into the night as they follow retired police detective Bill O'Shea chasing suspects, tracking clues in a twisty-turny, edge-of-your-seat cozy mystery you don't want to miss!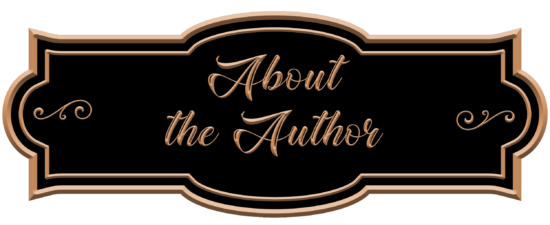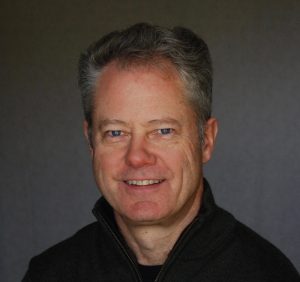 Pat Kelly was raised in Yorktown, Virginia, graduated from UVA, and left the state to pursue a corporate career. After settling in Texas, Pat married Susie, and together they raised two daughters in the awesome city of Austin. With the girls now grown and gone, Pat has pursued a lifelong love of writing stories.
Pat has written eight novels–books one and two in the Wintergreen Mystery Series, the Joe Robbins Series of five suspense thrillers, and one standalone novel of historical fiction (The Sheila Stories)
Pat is the winner of a Beverly Hills Book Award and a silver medalist for the Wishing Shelf Book Awards for adult fiction. He serves as Membership Chair of the Heart of Texas Chapter of Sisters in Crime.

June 15 – Maureen's Musings – SPOTLIGHT
June 15 – Carla Loves To Read – REVIEW, CHARACTER GUEST POST
June 16 – Christy's Cozy Corners – AUTHOR INTERVIEW
June 16 – Lady Hawkeye – SPOTLIGHT
June 17 – Celticlady's Reviews – SPOTLIGHT WITH EXCERPT
June 17 – Brooke Blogs – SPOTLIGHT
June 18 – Christa Reads and Writes – REVIEW
June 18 – Cassidy's Bookshelves – SPOTLIGHT
June 19 – #BRVL Book Review Virginia Lee Blog – SPOTLIGHT
June 20 – FUONLYKNEW – SPOTLIGHT WITH EXCERPT
June 20 – Novels Alive – GUEST POST
June 21 – I Read What You Write – GUEST POST
June 22 – Literary Gold – SPOTLIGHT
June 23 – Escape With Dollycas Into A Good Book – REVIEW, AUTHOR INTERVIEW
June 23 – Sapphyria's Book Reviews – SPOTLIGHT
June 24 – BookishKelly2020 – SPOTLIGHT
June 24 – Novels Alive – REVIEW