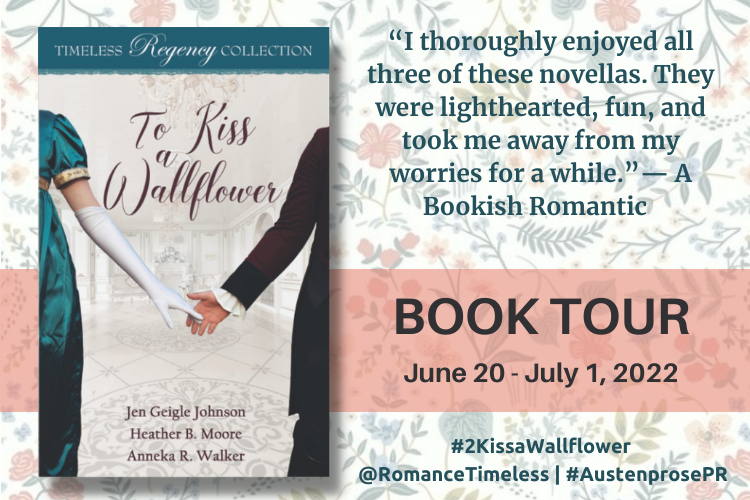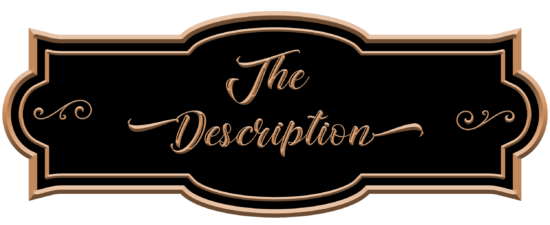 Timeless Regency Collection: Book 19
Publication Date: June 21, 2022
To Kiss a Wallflower is the nineteenth book in the Timeless Regency Collection, a bestselling anthology series from Mirror Press. The book features three novellas from acclaimed historical romance authors whose stories reveal that eventually, all wallflowers will have their chance at love . . . This is where it begins.
"The Wallflower's Dance," by Jen Geigle Johnson
Lottie Hughes likes people, as long as they aren't too close. Does it bother her that no one asks her to dance? Yes, but she's not sure how to drum up dance partners when she has almost no dowry, no title, and freezes up when anyone tries to talk to her. When she suddenly inherits a huge amount and is the new center of attention all over London, her secret dreams might come true but also her worst nightmares. Suddenly everyone wants to talk to her. Men ask her to dance. And she is inundated with interested suitors. She fights to stay close to the few friends she knows are true. One man saw her before her life changed forever. But does she want to accept his help when he, too, might be insincere?
"Letters to a Wallflower," by Heather B. Moore
Ellen might be beautiful and considered a diamond of the first water by Society, but she is so very tired of the pressure to marry a titled gentleman so that her beauty won't go to waste. When her cousin Dinah dares Ellen to attend a ball with no frills and to stand with the wallflowers, Ellen takes on the dare. What's in the wager for her? The prize cuttings of her aunt's extraordinary roses. But what Ellen isn't expecting is Lord Ravenshire to engage her in the most interesting conversation. When she confesses to him of her opposition in marrying for a title, he confesses his distaste of the London scene. They strike a bargain together, one which will either push them apart or lead to a future sweeter than either of them could have imagined.
"To Marry a Wallflower," by Anneka Walker
Charlotte Winters is destined to spinsterhood until she turns down an unwanted proposal and everything changes. With gossip rampant, her father attempts to salvage her reputation by betrothing her to another. Soon she is sent off to her aunt's to meet Lord Templeton, her intended. Anxiety-ridden, Charlotte begs her aunt to let her observe Lord Templeton from afar before their introduction. She never planned to pretend to be her fictional cousin to learn more about him, or to fall in love with Lord Templeton's friend in the process. Lord Templeton dreads returning to the empty halls of Newcliff Manor. When his father's old friend, Mr. Winters reaches out for assistance, Lord Templeton finds himself returning home engaged to a woman he has never met. Desperate to learn more about Miss Winters, he befriends her cousin. He wouldn't have spoken to her, or lied about his identity, if he'd known the quiet woman would sneak into his heart.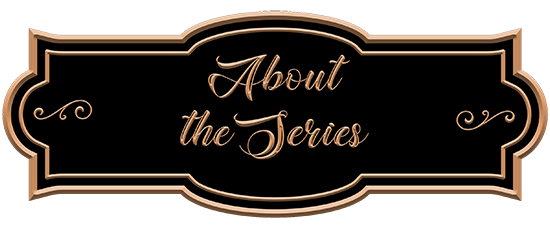 Since 2015, Mirror Press has been presenting the Timeless Regency Collection, a curated anthology of novellas and short stories featuring bestselling authors from the contemporary and historical romance genres. The collection has hit the USA TODAY bestselling list and charted at #1 at Amazon.com.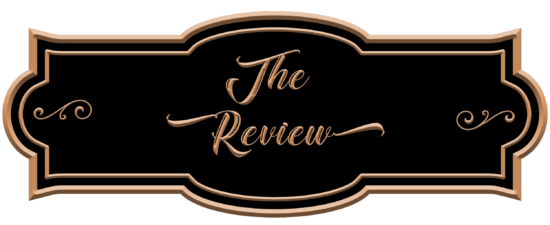 To Kiss a Wallflower is an anthology of three Regency stories and is book 19 in the Timeless Regency Collection series of anthologies. These Regency stories are traditional in style, meaning no sex on the page. This anthology focuses on three wallflower situations that employ popular romance tropes. 
"The Wallflower's Dance" by Jen Geigle Johnson is a friends-to-lovers story where two best friends don't realize that they care deeply for each other until others show an interest in them. 
In "Letters to a Wallflower" by Heather B. Moore, a diamond of the first water is tired of the adulation and makes a wager that involves disguising herself as a wallflower. She meets a friendly marquess, and they agree to fake a courtship. 
In "To Marry a Wallflower" by Anneka Walker, an arranged betrothal leads to a case of mistaken identities, and the hero and heroine find love in the wrong people…or was it the right person all along?
The three stories were each enjoyable, but the second two had a little more humor. Traditional Regency romances have been around for a long time, but they still have a solid following. Readers who enjoy traditional Regencies can spend hours with this anthology.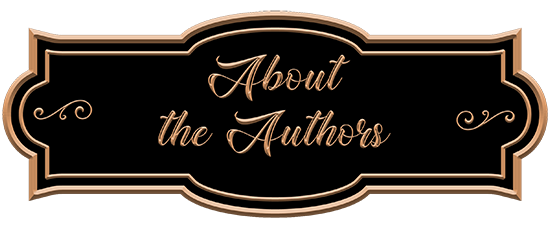 Jen Geigle Johnson
An award-winning author, including the GOLD in Foreword INDIES Book of the Year Awards and LDSPMA Praiseworthy's top award for Romance, Jen Geigle Johnson has more stories circulating in her brain than can possibly be told. She discovered her passion for England while kayaking on the Thames near London as a young teenager. History is her main jam. Her literary heroes include the greats: Jane Austen and Charles Dickens. But she has modern sensibilities as well.
She loves to share bits of history that might otherwise be forgotten. Whether in Regency England, the French Revolution, or Colonial America, her romance novels are much like life is supposed to be: full of adventure.