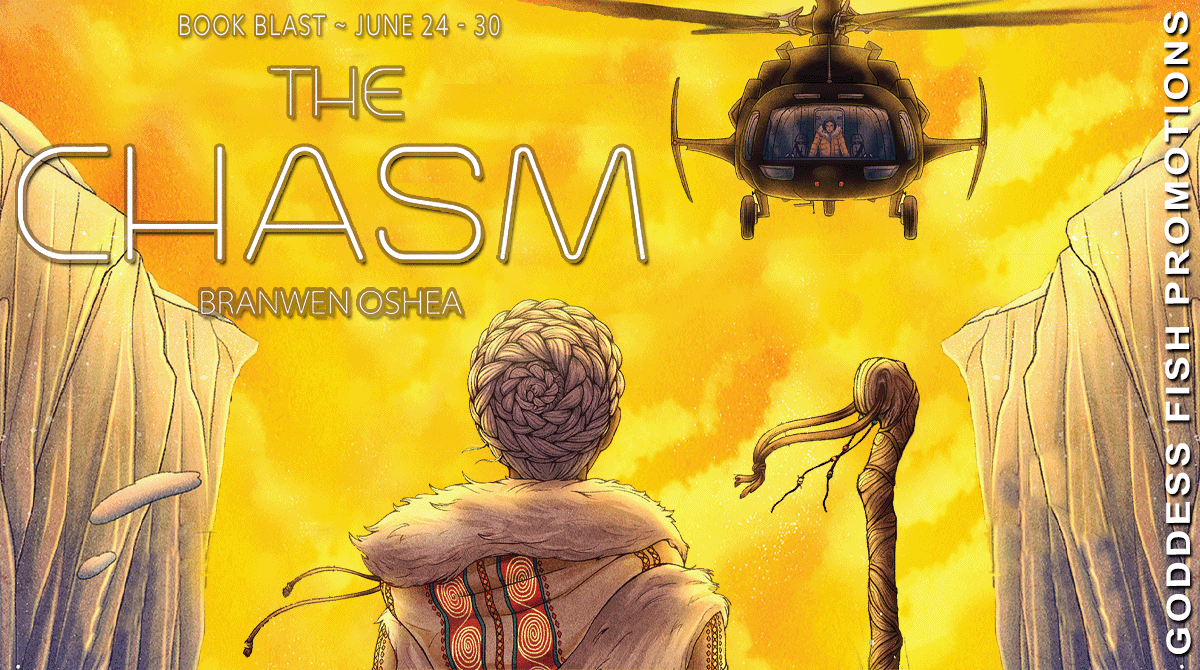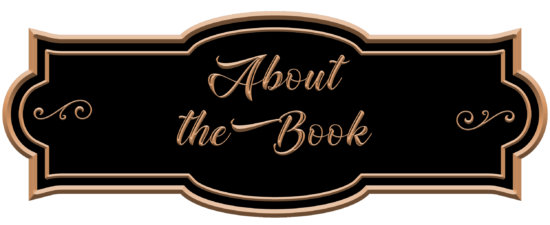 Finding Humanity Series: Book 2
Publication Date: June 24, 2022
They thought the biggest problem they faced was each other.
After Bleu, Rana, and their new friends narrowly prevent war between the star beings and humans, they hope the upcoming negotiation will secure the peace. Newly emerged from their subterranean haven, the Northern Haven humans are clearly not suited to Earth's ice age, and require assistance from the enlightened star beings to survive long term on the Surface. But Commander Savas doesn't trust the suspiciously kind star beings and their unexplainable abilities. When both sides reluctantly negotiate a joint mission to find the other Havens, Bleu must somehow cooperate with the manipulative commander to keep his friends safe.
As their team confronts unexpected dangers, Bleu and his teammates begin to suspect the star beings don't know as much about the Surface as they claimed, while Rana is torn between remaining true to her nonviolent ways or becoming more human to survive. When an unnatural predator attacks, even the nearly all-knowing Kalakanya can't explain it. Now the team must pull together or their new discovery will pull them apart, limb by limb.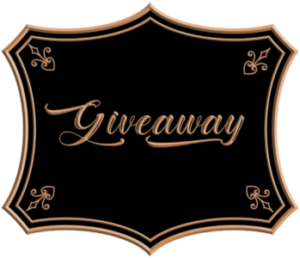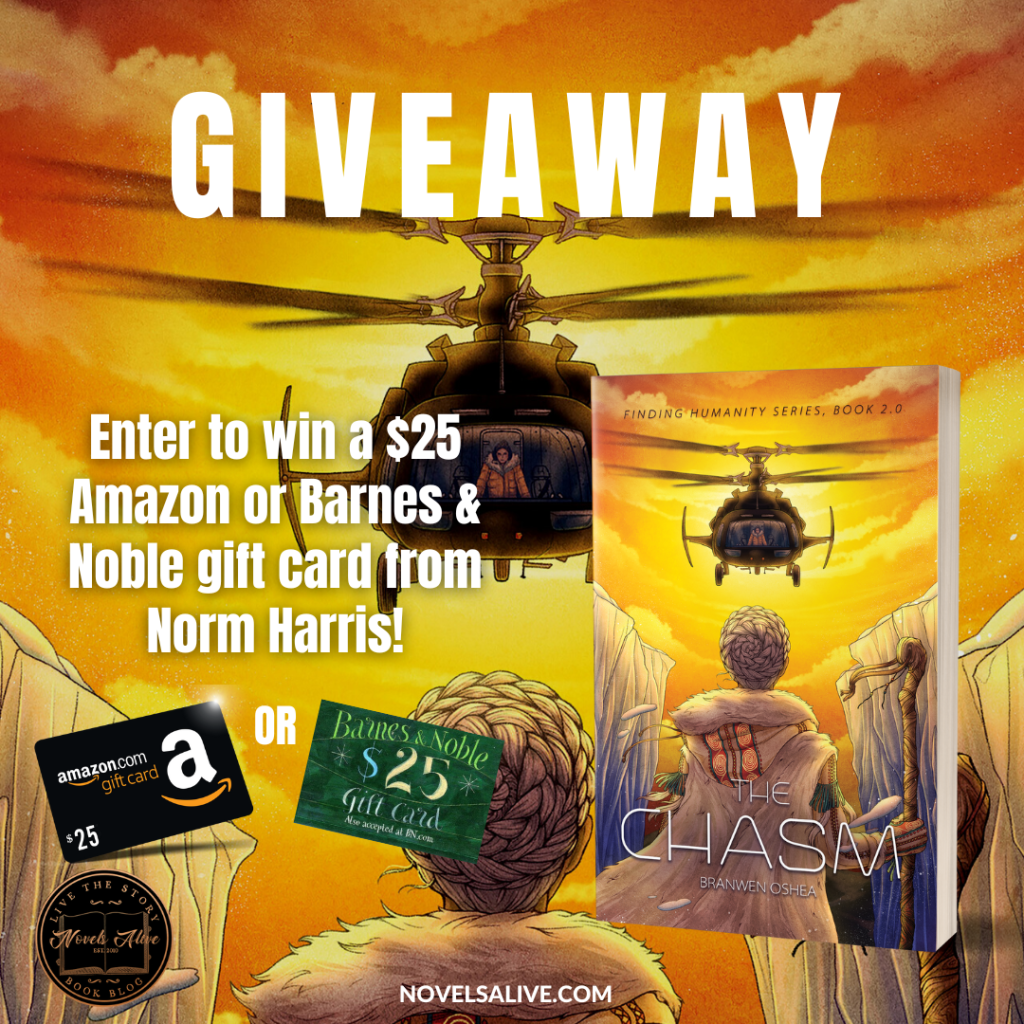 Branwen OShea will be awarding a $25 Amazon or Barnes & Noble gift card to a randomly drawn winner via Rafflecopter during the tour.
a Rafflecopter giveaway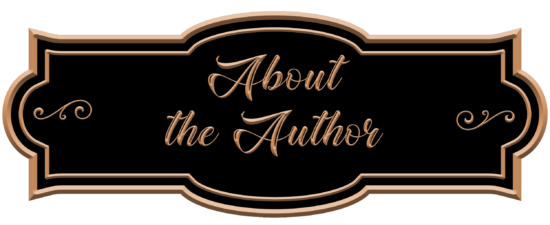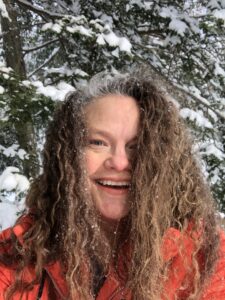 As a young girl, Branwen wanted to become an ambassador for aliens. Since the aliens never hired her, she now writes about them.
Branwen OShea has a Bachelors in Biology from Colgate University, a Bachelors in Psychology, and a Masters in Social Work. She lives in Connecticut with her family and a menagerie of pets, and enjoys hiking, meditating, and star-gazing. Her published works include Silence of the Song Trees, The Calling, The Cords That Bind, and The Chasm.

June 24:
1: Fabulous and Brunette
2: Read Your Writes Book Reviews
3: Sandra's Book Club
4: Jazzy Book Reviews
5: The Avid Reader
6: Westveil Publishing
7: Sadie's Spotlight
June 27:
1: All the Ups and Downs
2: FUONLYKNEW
3: Novels Alive
4: Stormy Nights Reviewing & Bloggin'
5: Splashes of Joy
6: Coffee and Wander book Reviews
7: Bibliomanaic Aza
June 28:
1: Momma Says: To Read or Not to Read
2: Nickie's Views and Interviews
3: Fundimental
4: Welcome to My World of Dreams
5: Sapphyria's Books
6: Triquetra Reviews
7: Boshrawrites
June 29:
1: Andi's Young Adult Books
2: Straight from the Library
3: Author C.A.Milson
4: Books all things paranormal and romance
5: Lamon Reviews
6: Let me tell you a story
7: Paws.Read.Repeat
June 30:
1: Dashes of Love After 45 review
2: Eye-Rolling Demigod's Book Blog
3: Hope. Dreams. Life… Love
4: Literary Gold
5: Locks, Hooks and Books
6: Girl with Pen
7: Just Bookish Things