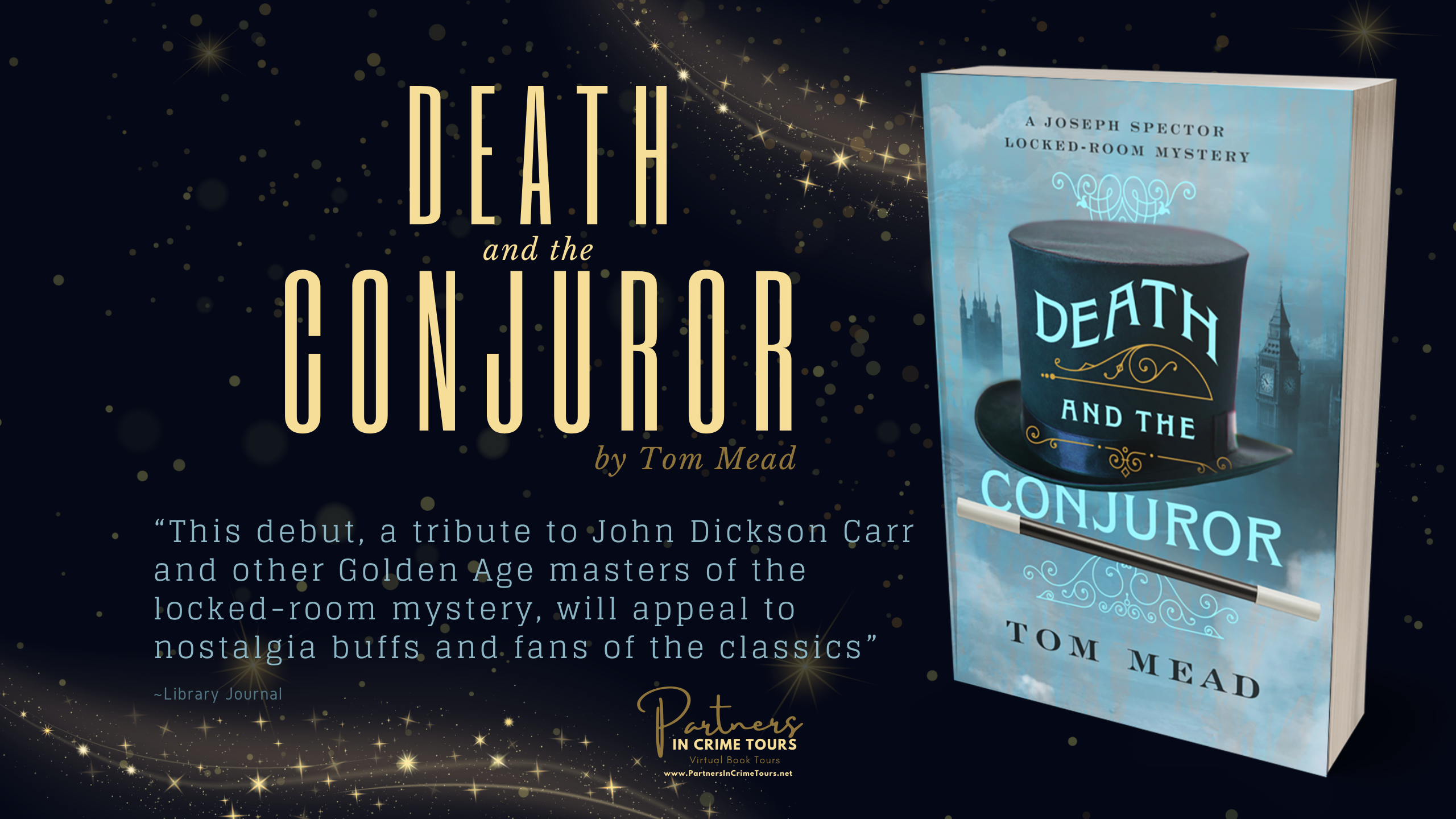 What is a Golden Age mystery? That's a question I've been thinking about a lot lately. Of course, we all know the names of the great Golden Age authors: Agatha Christie, Dorothy L. Sayers, Ellery Queen, Patricia Wentworth, among numerous others—not to mention my personal favourite, John Dickson Carr. It's a fact that all of those writers achieved their greatest fame between the world wars, but I have become increasingly aware that there is much more to the "Golden Age" than simply the span of a few decades. Golden Age Detection (GAD) is also an atmosphere; a state of mind—and one that is enjoying a resurgence in popularity. In fact, you might even say we're entering a new Golden Age.
You frequently hear movies like Blade Runner being cited as examples of "neo-noir" because they incorporate imagery and conventions of classic noir fiction, although they were produced outside of the established noir era—the '40s and '50s. With that in mind, I'd probably describe my book Death and the Conjuror as "neo-GAD." After all, it's a magic-themed murder mystery set in 1930s London, which pays conscious tribute to the Golden Age Detection of Carr, Queen, Christie and the rest. But at the same time, it's my attempt to contribute something new to the genre. I hope readers of classic mysteries will enjoy it and get all the little references and in-jokes I've put in there. But I also hope it will guide new readers toward some of the great titles of the past. So, how best to define the "neo-GAD" genre?
Neo-GAD mysteries are often thought of as "cozy," but as readers of Carr or Christie will tell you, the Golden Age itself was anything but. Naturally, Agatha Christie wrote about village life in some of her work and portrayed domestic scenarios which can seem quaint from a twenty-first-century perspective. But she wrote about the world as she saw it; she did not seek to provide a comforting or idealized milieu for her readers. Quite the opposite. Her work is peppered with acute psychological insight, incisive character descriptions, and lightly satiric observations regarding class. And, like the best GAD writers, she was adept at formal experimentation. She more or less invented the historical mystery in Death Comes as the End (set in Ancient Egypt), while And Then There Were None and The Murder of Roger Ackroyd are both revolutionary reinterpretations of established tropes that remain just as dazzling as the day they were published.
Similarly, John Dickson Carr's locked-room mysteries demonstrate stunning originality and ingenuity, combined with an air of the uncanny or outright surreal. Carr was the maestro of literary legerdemain—I am in awe of his imagination and wealth of ideas. And Ellery Queen, another prolific purveyor of puzzles, sought to provide an intellectual challenge to readers by giving them all the clues necessary to solve the crime for themselves and then outright defying them to do it.
GAD itself is not cozy. So the neo-GAD genre is not by definition cozy either, nor are cozy mysteries automatically neo-GAD. I believe they are distinct genres which diverge just as frequently as they overlap. Take for instance the work of French author Paul Halter. Halter is one of the most prolific authors of neo-GAD working today, and has a stunning success rate at devising impossible problems and conjuring up the surreal, almost nightmarish atmosphere of Carr at his most imaginative. His novels are set in a picture-postcard England of the first half of the twentieth century, and the classic genre tropes such as the isolated country house and the amateur sleuth are all present and correct. Yet there is nothing comforting or cozy here. The Crimson Fog features a guest appearance from none other than Jack the Ripper, the denouement of The Vampire Tree is utterly gruesome and horrifying, The Tiger's Head is inspired by the horrifying "Brighton trunk murders." These are just three of Halter's brilliant, audacious books. Nothing cozy about them!
The Japanese equivalent of GAD is known as honkaku, and to my delight that subgenre is also enjoying a surge in popularity in the English-speaking world thanks to a spate of new translations. A key proponent of honkaku was Seishi Yokomizo, whose sensational Kindaichi mysteries are slowly but surely appearing in English. My introduction to this series was The Honjin Murders, a wonderful mystery superbly translated by Louise Heal-Kawai. I'm pleased to say that three more of Yokomizo's books have since been translated, with more on the way. But the honkaku mysteries and the more recent shin-honkaku work of authors like Keigo Higashino are not cozy either. Take The Tokyo Zodiac Murders by Soji Shimada– a novel which is credited with revitalizing interest in the classic mystery within Japan. It's a fantastic tour-de-force which defies description. The plotting and misdirection are superb. But it's also decidedly gruesome and macabre. Not a book for the faint-hearted! Likewise The Decagon House Murders by Yukito Ayatsuji, which is a conscious tribute to the Golden Age. The book deals with a group of students who travel out to an island where they are soon being killed off one by one. The structure is a conscious allusion to Christie's And Then There Were None, and several characters use aliases borrowed from GAD authors, reinforcing the work's connection to the grand mystery tradition. But once again, the crimes are gruesome and the atmosphere distinctly uneasy.
Of course, neo-GAD does not preclude coziness by any means. Robert Thorogood (creator of the smash-hit whodunit show Death in Paradise) has written a fine cozy mystery which also has the rigorous plotting and ingenuity of the golden age. It's called The Marlow Murder Club, and I for one hope it's the start of a long-running series. Likewise Gigi Pandian (an author whose work has previously been characterized as "cozy") has just published a fantastic neo-GAD whodunit called Under Lock & Skeleton Key. This one is particularly close to my heart because not only is it a locked-room mystery, but the central character- Tempest Raj—is a magician.
Another overt example is Anthony Horowitz's brilliant Magpie Murders; a fair-play neo-GAD mystery about fair-play neo-GAD mysteries. It's set in the world of contemporary publishing, and focuses on a murdered mystery writer who concealed clues and hidden messages in his last book. A brilliant, witty work which is both a pastiche of the classics and also a showcase for the ingenuity and misdirection that made them great.
Personally, I feel very fortunate that new works in this vein are being published all the time. My own book, Death and the Conjuror, is an attempt not only to pay tribute to the legends of the past, but to follow in the footsteps of the contemporary mystery writers who inspire me. Writers whose work embraces the grand tradition of fair-play puzzle plots, red herrings, false solutions and challenges to the reader. If I can give readers even a fraction of the enjoyment that I get from these books, I'll be a happy man indeed.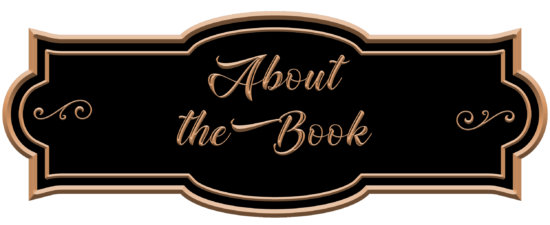 Joseph Spector: Book 1
Publication Date: July 12, 2022
A magician-turned-sleuth in pre-war London solves three impossible crimes
In 1930s London, celebrity psychiatrist Anselm Rees is discovered dead in his locked study, and there seems to be no way that a killer could have escaped unseen. There are no clues, no witnesses, and no evidence of the murder weapon. Stumped by the confounding scene, the Scotland Yard detective on the case calls on retired stage magician-turned-part-time sleuth Joseph Spector. For who better to make sense of the impossible than one who traffics in illusions?
Spector has a knack for explaining the inexplicable, but even he finds that there is more to this mystery than meets the eye. As he and the Inspector interview the colorful cast of suspects among the psychiatrist's patients and household, they uncover no shortage of dark secrets―or motives for murder. When the investigation dovetails into that of an apparently-impossible theft, the detectives consider the possibility that the two transgressions are related. And when a second murder occurs, this time in an impenetrable elevator, they realize that the crime wave will become even more deadly unless they can catch the culprit soon.
A tribute to the classic golden-age whodunnit, when crime fiction was a battle of wits between writer and reader, Death and the Conjuror joins its macabre atmosphere, period detail, and vividly-drawn characters with a meticulously-constructed fair play puzzle. Its baffling plot will enthrall readers of mystery icons such as Agatha Christie and John Dickson Carr, modern masters like Anthony Horowitz and Elly Griffiths, or anyone who appreciates a good mystery.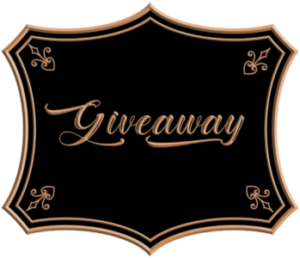 This is a giveaway hosted by Partners in Crime Virtual Book Tours for Tom Mead. See the widget for entry terms and conditions. Void where prohibited.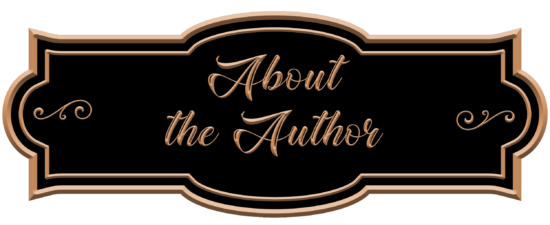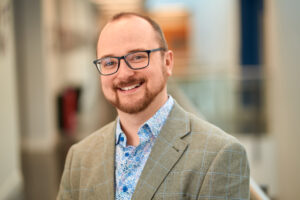 Tom Mead is a UK crime fiction author specialising in locked-room mysteries. He is a member of the Crime Writers' Association, International Thriller Writers, and the Society of Authors. He is a prolific author of short fiction, and recently his story "Heatwave" was included in THE BEST MYSTERY STORIES OF THE YEAR 2021, edited by Lee Child. DEATH AND THE CONJUROR is his first novel.

06/27 Guest post @ The Mystery of Writing
06/27 Showcase @ The Reading Frenzy
06/28 Review @ 5 Minutes for Books
06/29 Showcase @ BOOK REVIEWS by LINDA MOORE
06/30 Review @ Book Reviews From an Avid Reader
07/01 Review @ Bookshine and Readbows
07/01 Review @ nanasbookreviews
07/05 Interview @ Cozy Up With Kathy
07/05 Interview @ The Scribblings of Sarah E. Glenn
07/06 Review @ I Read What You Write
07/07 Showcase @ Nesies Place
07/08 Review @ Cozy Up With Kathy
07/11 Guest post @ Novels Alive
07/12 Review @ Scrapping&Playing
07/12 Showcase @ Celticladys Reviews
07/13 Review @ Reading Is My SuperpPower
07/18 Review @ Beyond the books
07/19 Review @ Novels Alive
07/20 Interview @ I Read What You Write
07/20 Showcase @ Reads and Screens
07/21 Review @ Avonna Loves Genres
07/21 Showcase @ Silvers Reviews
07/22 Review @ Tea. and. titles
07/23 Review @ The Page Ladies
07/24 Review @ Elaine Sapp (FB)
07/24 Review @ Pat Fayo Reviews
7/14 Review @ Curious Artifact
7/15 Guest post @ The Book Divas Reads