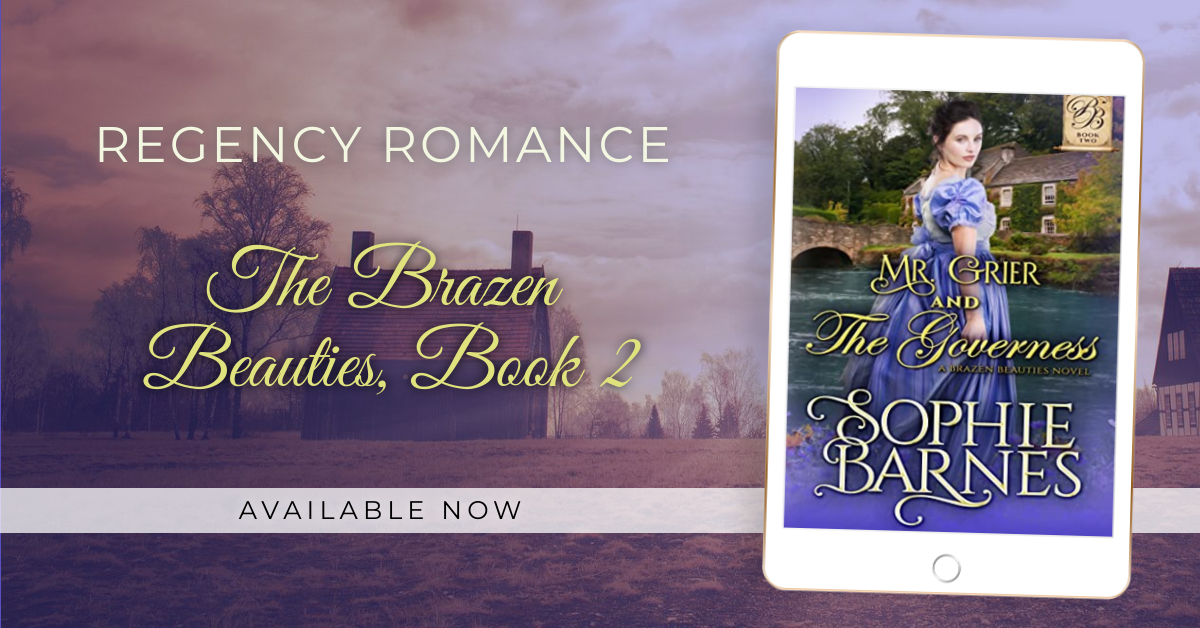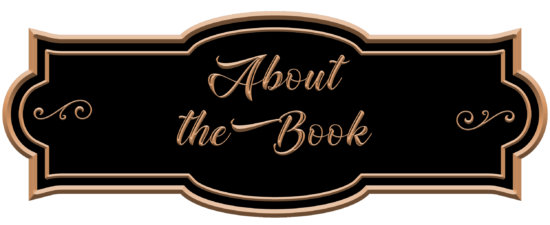 The Brazen Beauties: Book 2
Publication Date: July 26, 2022
He's the dutiful guardian…
She's the breath of fresh air he needs…
Olivia Poole knows her time for marriage has passed, so she accepts the position of governess to Mr. Grier's ward. However, she cannot reject the vow she once made her sister – that she would live her life to the fullest. Armed with a list they created together, she determines to honor her promise. But being a governess and an adventuress isn't so easy. Least of all when the only man she would ever consider for her last challenge happens to be her employer.
Although Grayson Grier mourns the loss of his rakish days, he is determined to do right by his ward. But when he meets Miss Poole, the prim and proper governess seeking employment, something about her begs to be challenged. Ignoring his better judgment for once, Grayson hires her on the spot – a decision destined to tempt him at every turn. For what he did not anticipate was her list, or the fact that his name would be on it. Right next to kissing…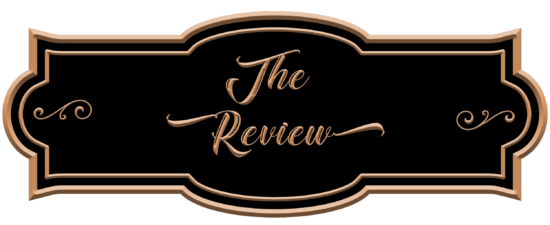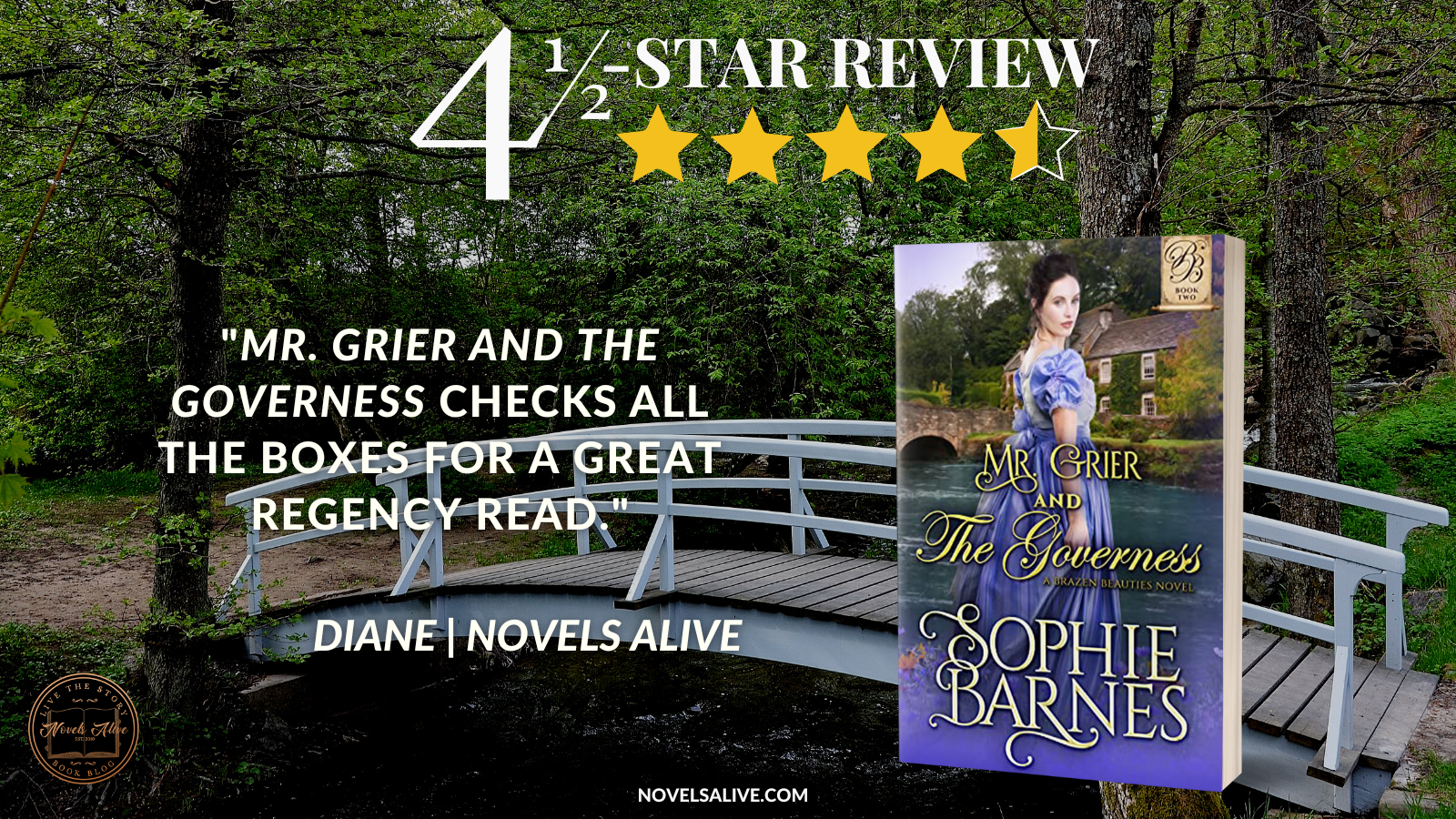 Mr. Grier and the Governess by Sophie Barnes is a very nice sensual Regency romance. 
After the death of her last family member, Olivia Poole must find a way to provide for herself. When she stumbles into a job as governess for a teenage girl, she also finds a supportive household where she gains a sense of belonging. She is especially intrigued by the stern master of the house, Grayson Grier. 
Grayson is struggling with responsibility and guilt. He is surprised to find himself attracted to the plucky governess. Complications arise that involves blackmail, an ex-mistress, a girl set on marrying Grayson, and more.
I have read and enjoyed a number of books by Sophie Barnes, but I think this one is my favorite so far. I love the master/governess trope (Jane Eyre). Olivia is such a sympathetic character as she seeks her place in the world. Grayson was bogged down by feelings of inadequacy and self-doubt that kept him from being the man he could be. 
I loved that the servants assisted the romance while a romance of their own blossomed. This is a slow-burn story, but the anticipation is satisfying as Olivia and Grayson build their relationship. 
Mr. Grier and the Governess checks all the boxes for a great Regency read.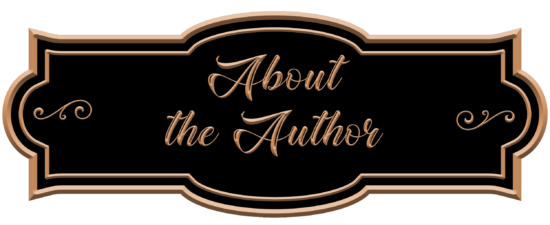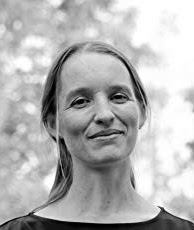 USA TODAY bestselling author Sophie Barnes spent her youth traveling with her parents to wonderful places all around the world. She's lived in five different countries, on three different continents, and speaks Danish, English, French, Spanish, and Romanian with varying degrees of fluency. But, most impressive of all, she's been married to the same man three times—in three different countries and in three different dresses.
When she's not busy dreaming up her next romance novel, Sophie enjoys spending time with her family, swimming, cooking, gardening, watching romantic comedies and, of course, reading.

July 27 – RABT Book Tours – Kick Off
July 28 – Book Reviews by Virginia Lee – Spotlight
July 29 – Tea Time and Books – Spotlight *
July 31 – Book Junkiez – Spotlight
August 1 – Texas Book Nook – Review
August 2 – Nana's Book Blog – Spotlight
August 3 – Momma and Her Stories – Excerpt
August 4 – The Avid Reader – Interview
August 5 – Books Blog– Spotlight
August 8 – Novels Alive – Review
August 9 – Momma Says to Read or Not to Read – Spotlight
August 10 – On a Reading Bender – Review
August 11 – Crossroads Reviews – Spotlight
August 12 – Valerie Ullmer – Excerpt
August 12 – RABT Reviews – Wrap Up