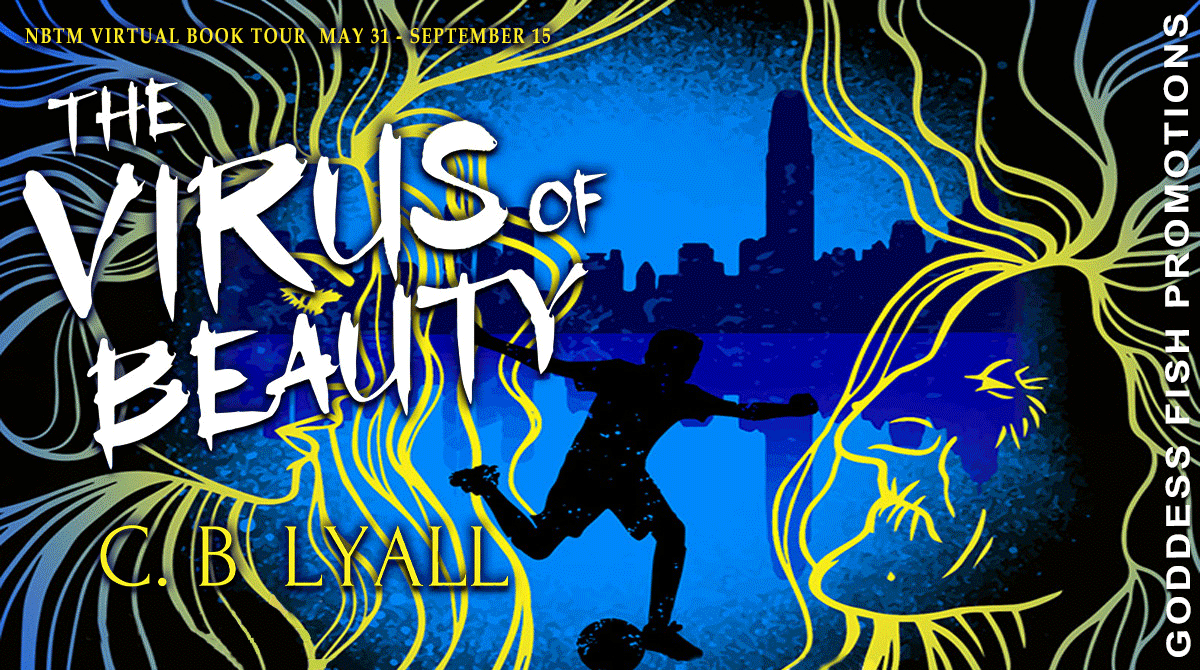 Young Adult author C.B. Lyall drops by to answer a few quick quests so we can get to know her a little better. Welcome, C.B.!
Can you describe your dream home?
I love where I'm living now. For years we would relocate around the globe because of my husband's work and never owned our own home. We now live near New York City, in Westchester on a golf course. My desk is in a beautiful book lined office with an outside patio. What more could a writer ask for?
If we were to come to your house for a meal, what would you give us to eat?
Something from the grill. It's great to sit outside and enjoy a meal with friends on the patio.
Tell us about the absolute BEST fan review you have received.
This is copied from Amazon for The Virus of Beauty – Book 1.
A thoroughly enjoyable fantasy!
I thoroughly enjoyed C.B. Lyall's fantasy, THE VIRUS OF BEAUTY! The novel revolves around Wilf Gilvary, a teenage wizard who far prefers playing soccer in the real world to exploring his magical powers. But the unexpected death of his father, and a mysterious journal that falls into his hands, force Wilf to acknowledge his heritage and struggle with questions of destiny. So it's a delightful coming-of-age novel — but it's also so much more. As Wilf and the reader discover, the magical world is in turmoil, thanks to a consequential rift between the witches and the wizards, along with a dangerous virus that's on the rise. Yes, the plot is creative and unique — but the real "magic" of Lyall's book is the fast-paced and compelling nature of Lyall's storytelling. The magical world and its inhabitants are so well conceived and artfully described that it's impossible not to get swept up in Wilf's adventure. I'm glad this is a trilogy and can't wait for the next installment
Say your publisher has offered to fly you anywhere in the world to do research on an upcoming book, where would you most likely want to go?
Regina, Saskatchewan, Canada for two reasons. One the heroine in my fantasy historical novel is going to emigrate there. And two, because my grandfather and his family lived there for two years in 1914-1916. I've been researching about the area and would love to go.
Who designed the book cover for the book you are touring?
Catherine Clare designed the book cover for The Virus of Beauty Series. The artwork is fantastic and was amazing to work with.
Thank you for taking the time to let us get to know you better, C.B. Read more about The Virus of Beauty Series below.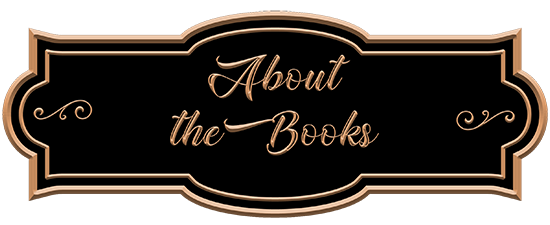 The Virus of Beauty Series: Book 1
Publication Date: July 31, 2019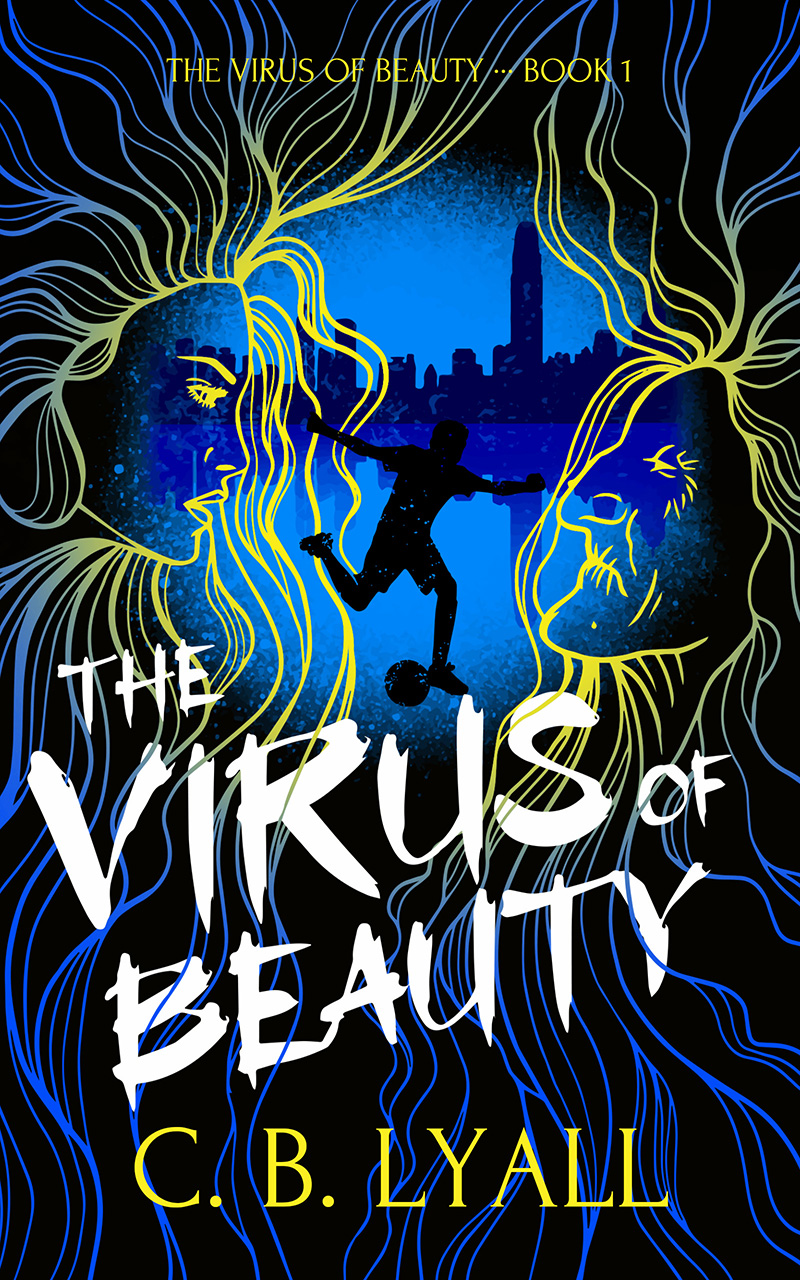 Ugliness is power, and the Virus of Beauty is spreading causing panic throughout the witch population.
Wilf Gilvary is a teenage wizard who is terrified of using magic. When his father dies under mysterious circumstances, the same day the Mages Crystal shatters, Wilf is plunged into the middle of a political struggle between the witches and wizards in the Magical Realm. He'd rather play soccer than practice magic, but he's forced to make a choice between the life of a normal Hong Kong teen and one of wizardry after a powerful virus begins to decimate the witch community. The cure is spellbound in a journal Wilf inherited from his father and when his friend Katryna contracts the virus, Wilf understands that he must overcome his fear of magic to unlock the journal's secrets – but will it be too late to save her?

The Virus of Beauty Series: Book 2
Publication Date: November 23, 2020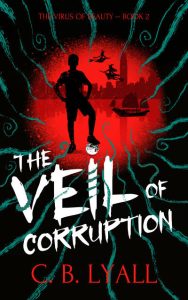 Witches and magic are taking over Wilf's life.
After being thrust into a long-standing conflict between the witches and wizards that has destabilized the Magical Realm and finding the antidote for the Virus of Beauty, Wilf would like to return to his normal soccer playing teenage life. But he can't rest until his stepsister, Myra, is caught and brought to justice. It's been three days since Myra took to the skies above Hong Kong and disappeared. Now Wilf is accused of corrupting the Veil, a defensive barrier between the witch and wizard cities. As the spell expands throughout the magical realm it is attacking witches and wizards. But Wilf would rather embrace his witch friend, Katryna, than his wizard powers. When evil forces have other plans and they kidnap Katryna, Wilf realizes that he'd do anything to save her and the Magical Realm, even if it means risking his own life by connecting to the primary source of all magic.

The Virus of Beauty Series: Book 3
Publication Date: April 25, 2022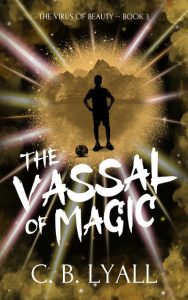 Wilf Gilvary is a slave to the magic he hates.
Yet his powers seem a solution for saving the Magical Realm and Katryna, the girl he loves. If only he could figure out how to tap his magic's full potential.
As factions of witches and wizards vie for control of the Magical Realm, Wilf embarks on a harrowing journey that plunges him into the realm's ancient secrets. At first, Wilf begins to doubt everything. His affection for Katryna might be the remnants of a broken love spell. And he still struggles to control his magic.
But Wilf risks his life to learn more about his powers and his destiny. It leaves him facing an impossible choice: forever abandon his dreams of life as a Normal in Hong Kong, or allow magic and the Magical Realm to perish from the world.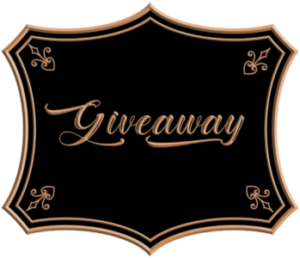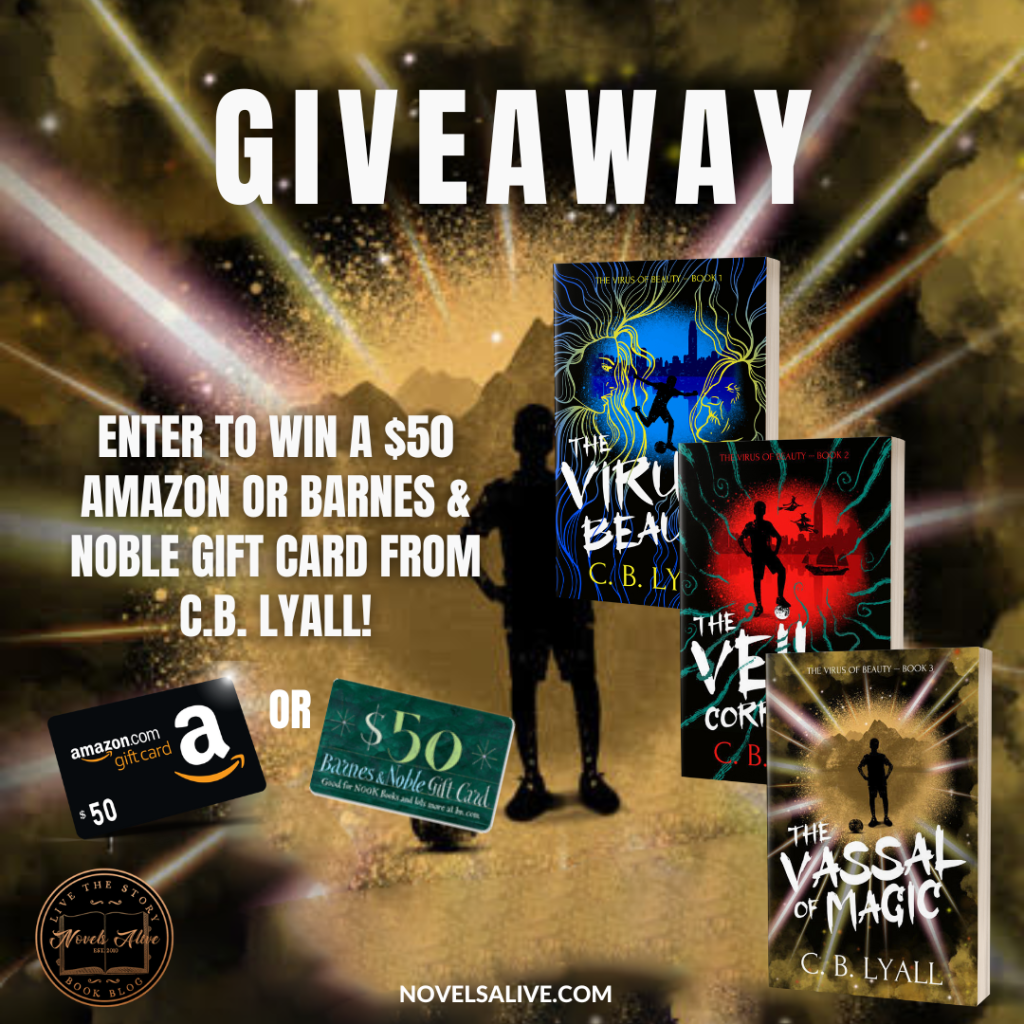 One randomly chosen winner via Rafflecopter will win a $50 Amazon or Barnes & Noble gift card.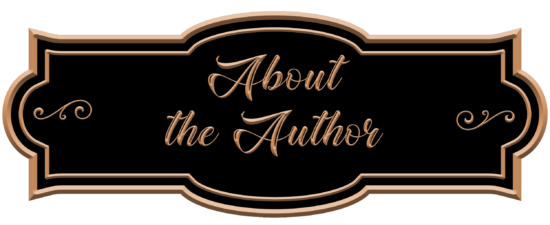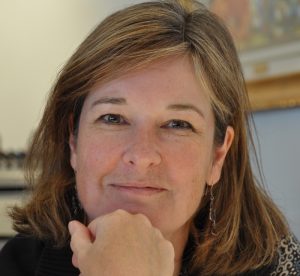 C. B. Lyall was born in Stockton-On-Tees, United Kingdom. As a child growing up in Northern England in the sixties C. B. Lyall loved sports, reading and amateur dramatics. She joined a renaissance group, practiced the broadsword and dreamed of visiting other worlds.
At the age of 18, she took a role as typist for a nursing school in Middlesbrough. She then moved to London and enrolled in night school. She was quickly recognized for her ability to fit in anywhere, willingness to take risks and passionate belief that gender should never be a barrier to achieving your dreams. She eventually became a project manager in software development and micro-computers, bridging the gap between computer programmers and management.
Her dream to travel was finally realized in 1990 when she moved to New York City, USA with her husband and the first of three sons. This was the stepping stone to a lifelong adventure that has taken her and her family to India, Belgium and Hong Kong.
C. B. Lyall has used her passion for the fantastic to create a world where everyday gender inequalities are at the forefront of a world ending conflict. She shares this story through the eyes of a young man who is suddenly thrust into this new world along with all of his own woes and prejudices. The introduction to this world is in C. B. Lyall's debut YA novel, "The Virus of Beauty".

May 31: Andi's Young Adult Books
June 2: Hope. Dreams. Life… Love
June 7: Rogue's Angels
June 9: Kit 'N Kabookle
June 14: Literary Gold
June 16: Read Your Writes Book Reviews
June 21: Momma Says: To Read or Not to Read
June 23: All the Ups and Downs
June 28: Sandra's Book Club
June 30: Travel the AGes
July 12: Eye-Rolling Demigod's Book Blog
July 14: Fabulous and Brunette
July 19: The Avid Reader – review
July 21: Just Bookish Things
July 26: fundinmental
July 28: Sybrina's Book Blog
August 2: Gina Rae Mitchell
August 4: The Faerie Review
August 9: The Obsessed Reader
August 11: Our Town Book Reviews
August 16: Jazzy Book Reviews
August 18: Lamon Reviews
August 23: Novels Alive
August 25: The Pen and Muse Book Reviews
August 30: Bibliomanaic Aza
September 1: Author C.A.Milson
September 6: Westveil Publishing
September 8: Straight From the Library
September 13: Books in the Hall
September 15: Long and Short Reviews