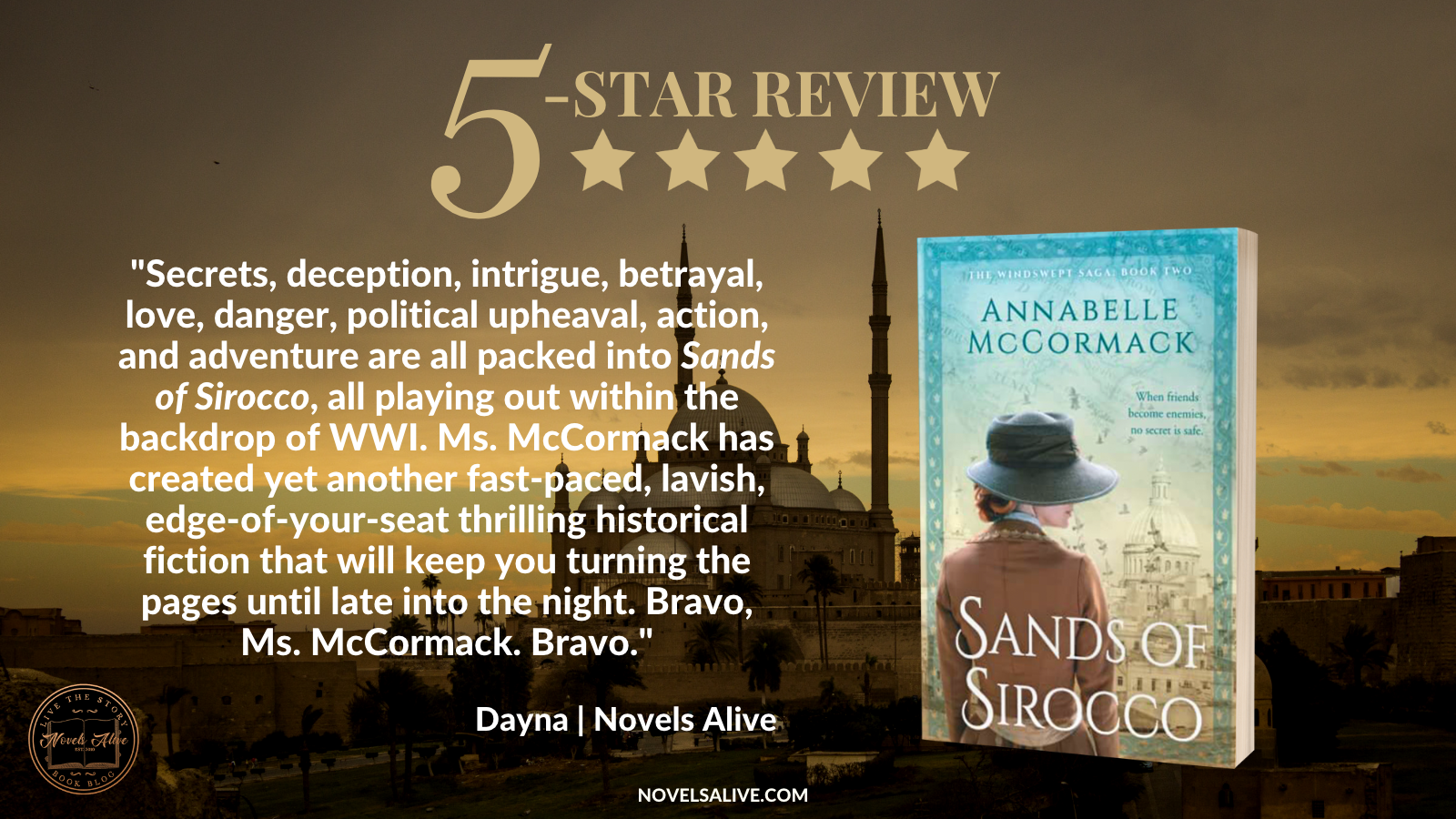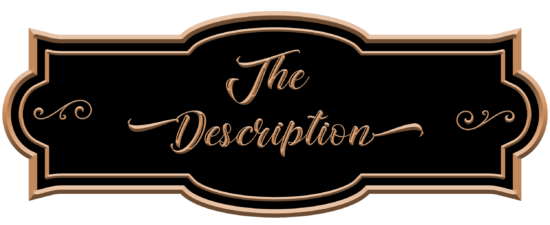 The Windswept Saga: Book 2
Publication Date: September 4, 2022
Return to a world of secrets, love, and spies this historical novel of epic romance, dangerous deceit, and gripping adventure in the Middle Eastern front of the Great War, the second book of The Windswept WWI Saga by author Annabelle McCormack.
Egypt, 1917: British nurse Ginger Whitman thought she escaped the intrigue that devastated her family and threatened her life on the desert sands of WWI Palestine. But when she's drafted into an investigation for the Cairo Intelligence Department, she uncovers forces at work to destroy the man she loves: intelligence officer Noah Benson.
As an old enemy resurfaces, Ginger and Noah are pulled into a minefield of lies, greed, and political deception that threatens the stability of the British alliance. With an enemy that knows their secrets, no one they love is safe. But nothing is what it seems-and a far more nefarious foe may be toying with them both.
Sands in Sirocco is the second novel in The Windswept WWI Saga, a historical fiction series featuring a strong female protagonist. A story of spies, family drama, romance, and epic adventure, it is set in the British Middle Eastern front of the First World War. This novel contains violence, mild language, and romantic, steamy scenes.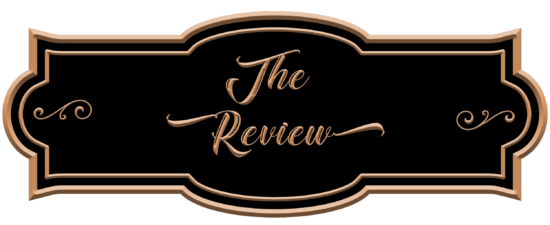 Middle Eastern intrigue at the height of WWI is the setting for Sands of Sirocco, the second book in Annabelle McCormack's spectacular The Windswept Saga. 
Having read the first book in the series, Windswept, I was rapt with anticipation to continue the adventures of Ginger and Noah in Sands of Sirocco, and it did not disappoint.
Picking up where Windswept left off, Ginger is back with her family, and Noah continues working as a spy for the British government. There is little breathing time before the reader is thrust into the thick of things with Noah and his American friend, Jack, in deep trouble. And the action doesn't let up.
An old adversary returns, and he is worse than ever, manipulating everyone like chess pieces in his vicious game of revenge, and Ginger and Noah are squarely in his crosshairs. 
Ms. McCormack knows her history, and it's clear she has researched extensively for this series. Many don't understand the political intrigue and machinations that transpired during this time—most of which revolved around oil. This was the early time of motorized vehicles, so the value of oil was in its infancy. Those who realized its value stood to make millions, if not billions. 
The lies and deceit from several governments were in full play during this time, and it is understandable how those in the Middle East still don't trust westerners. With those lies came great upheaval, leading to secret organizations and great distrust at a time the Allies desperately needed the oil and other provisions from Middle Eastern countries. 
While Sands of Sirocco is primarily historical fiction, it also has a solid romance between the two protagonists in the series—Ginger and Noah—and that too has been ramped up in this sequel. These two have indeed been through the wringer, and Ms. McCormack is unyielding in her torment of this couple, but it adds another degree of desperation and need for this resilient duo. 
Secrets, deception, intrigue, betrayal, love, danger, political upheaval, action, and adventure are all packed into Sands of Sirocco, all playing out within the backdrop of WWI. Ms. McCormack has created yet another fast-paced, lavish, edge-of-your-seat thrilling historical fiction that will keep you turning the pages until late into the night. Bravo, Ms. McCormack. Bravo.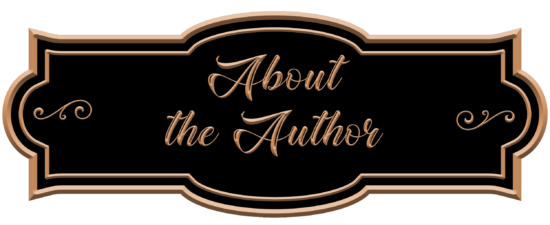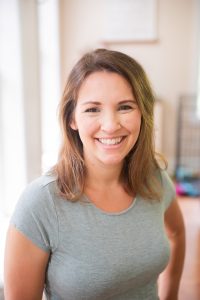 Annabelle McCormack spins you tales of epic historical adventure, heartfelt romance, and complex family dynamics with strong female protagonists to make things interesting. She graduated from the Johns Hopkins University's M.A. in Writing Program. She's a sucker for pizza (cheese, bread, and tomatoes are the perfect foods) and mangoes, loves baking and photography, and never wants to do laundry again. She lives in Maryland with her hilarious husband, where she serves as a snack bitch for her (lucky-they're-cute) five children and three boxers. She's half-Costa Rican and speaks fluent Spanish, so you can always drop her a line in either English or Spanish. Pura vida!