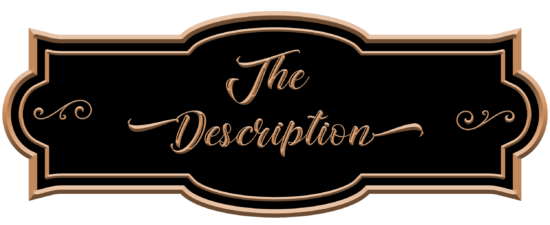 Rocky Mountain Romances: Book 4
Publication Date: February 14, 2023
Can even the coldest heart be thawed? You bet! And your friends in Independence Junction prove it's possible when a new kid comes to town. Get ready for some horsing around in the fourth book of the Rocky Mountain Romances series.
What happens when nosy reporter Paige catches wind of a kiddo named Leslie getting adopted by local Rancher Paula—who everyone knows has a heart dripping with icicles? Paige moves in for the feel-good story of the year, grabs the exclusive interview, then sets off a chain of events that threaten to upend the peace and quiet in Independence Junction.
It turns out, Leslie has to go in and testify against her past foster parents. The question is, will this lead to a better life for this kid's uncertain future? And what happens when she brings a furry friend with her?
Meanwhile, love is in the air. Rancher Paula and the local veterinarian, Nate, begin to hit it off. The next thing we know, Paige and the fire chief also start making sparks. On top of that? A cast of four-legged friends help their humans in unexpected ways—saving the day time and again—proving that even the coldest hearts can be thawed in a Rocky Mountain Romance.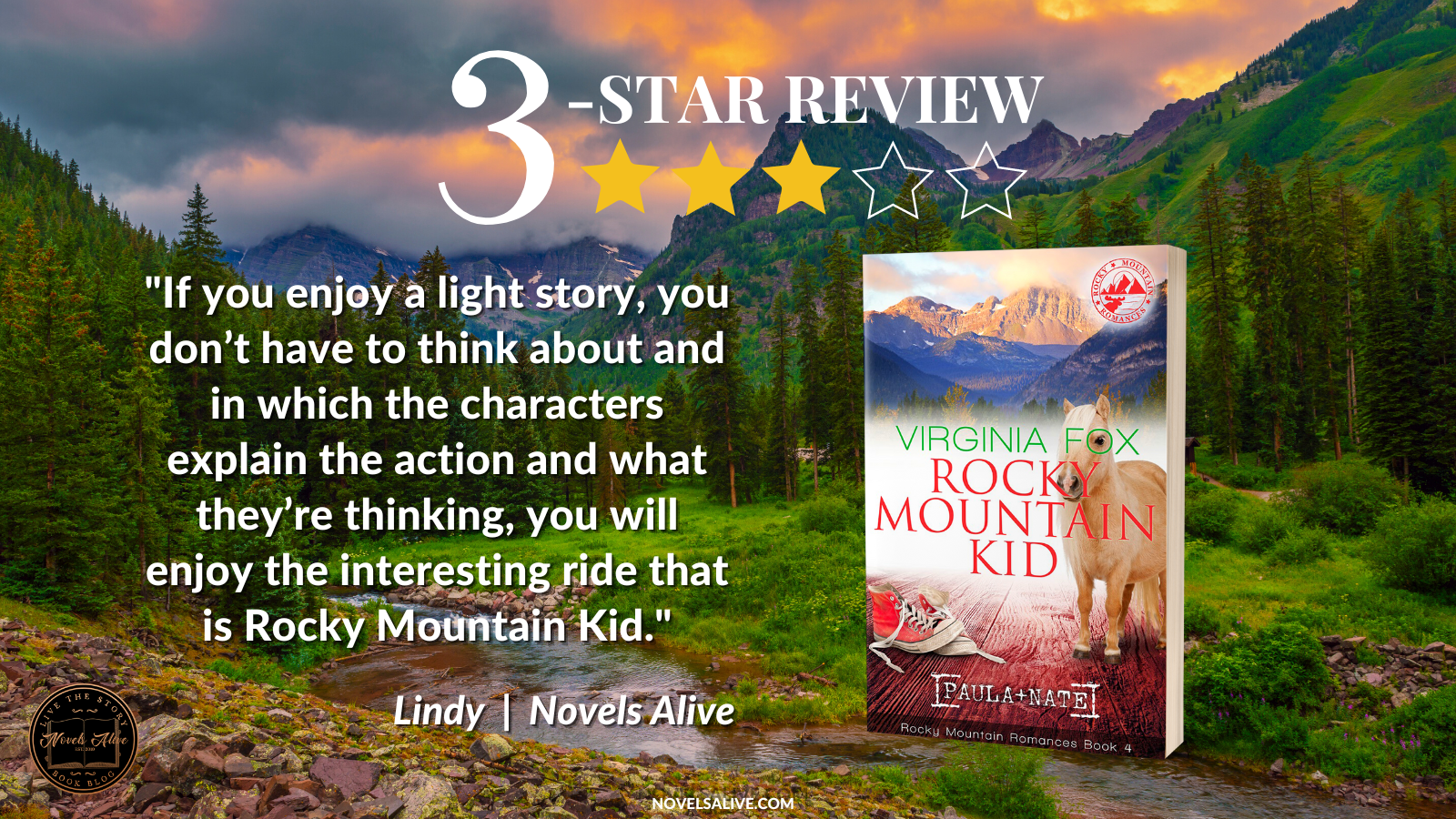 Rocky Mountain Kid by Virginia Fox is a rambling tale that jumps between a large ensemble of characters who live, love, and gossip in the tiny Colorado community of Independence. At its core, Rocky Mountain Kid is a story of learning to love and acknowledging acceptance.  
Paula Carter, a single woman rancher, is fostering 11-year-old Leslie, who until now has had the misfortune of bouncing from one foster home to another. The latest was a dismal, abusive place from which she came to live with Paula, whose welcoming, motherly presence was the balm Leslie desperately needed. 
Even being so young, Leslie bravely faces a series of difficulties. The first is a courtroom trial where Leslie must testify against her former foster parents, who are defendants, for the abuse they heaped on Leslie and other foster children in their care. 
Secondly, faced with a revealing article that journalist Paige Nilson had promised would provide anonymity but didn't, Leslie barely survives a harrowing rescue after running away. 
Leslie faces the ultimate difficulty when her biological parents kidnap her and hold her for ransom while a raging forest fire closes in on her location. Throughout, Paula, her large family, Nate, the vet she is attracted to, his daughter, Shauna, and the town of Independence at large rally behind Leslie to love and support her as she seeks to overcome and master every hazard thrown her way. 
Rocky Mountain Kid is a story with a strong heart, doing its best to convey the profound love Paula feels for Leslie and the relationship Paula is trying to figure out with Nate. The wide range of characters and their pets is sometimes difficult to follow, and the character's points of view change frequently, being equally hard to follow. While the emotion is there, the characters' inner voices tell themselves about it, not allowing the reader to experience it along with them. 
If you enjoy a light story, you don't have to think about and in which the characters explain the action and what they're thinking, you will enjoy the interesting ride that is Rocky Mountain Kid.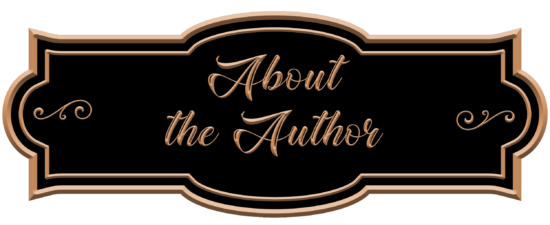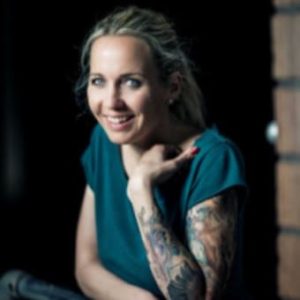 Virginia Fox is a bestselling Swiss author of romance novels wildly successful in the European market.
Creative from a young age, she's turned her love of books into a prolific career as a writer. Her German-language Rocky Mountain Romances Series saw every volume enter the Top 50 of the Kindle charts on day one of launch. Now the bestselling romance series breaks onto the US scene.
Author, mother, horse trainer, and part-time healthy food cook, Virginia Fox is also a woman who cares deeply. Family, animals, the environment, and friendships are the values she holds dear.
Virginia lives in Switzerland with her family, an Australian Cattle Dog, and a moody tomcat. When she isn't writing, she delights in caring for her horses on her small farm.

March 6 – RABT Book Tours – Kick Off
March 6 – Stormy Nights Reviewing – Spotlight
March 7 – Novel News Network – Review
March 8 – Book Reviews by Virginia Lee – Spotlight
March 9 – Adriana Kraft – Guest Post
March 10 – Novel's Alive – Review
March 11 – Brittany's Book Blog – Excerpt
March 12 – Writers N Authors – Interview
March 12 – Honey Can Do It – Excerpt
March 13 – Matters That Count – Excerpt
March 14 – Texas Book Nook – Review
March 15 – Buffy Kennedy – Excerpt
March 16 – Book Junkiez – Excerpt
March 17 – Valerie Ullmer – Excerpt
March 17 – RABT Reviews – Wrap Up