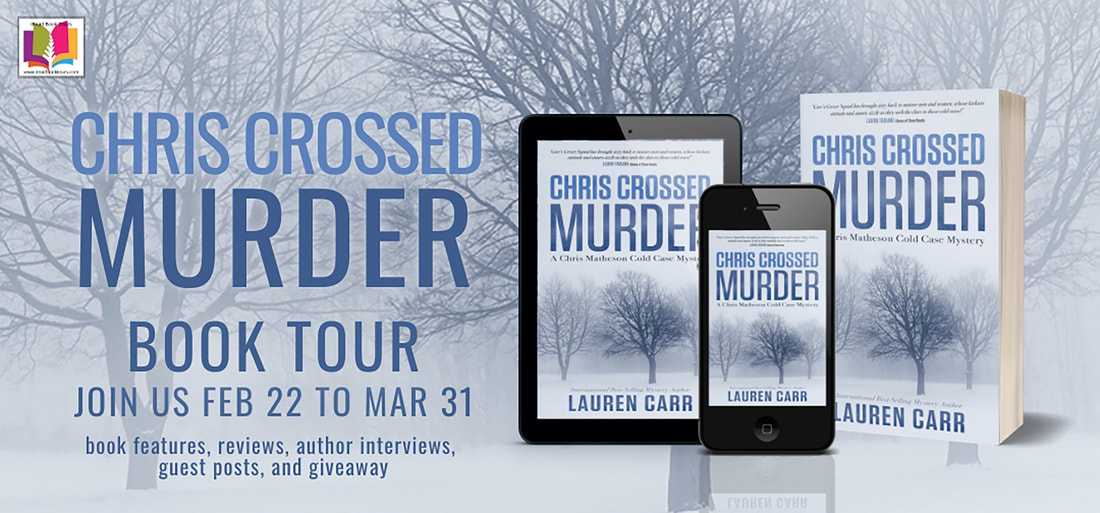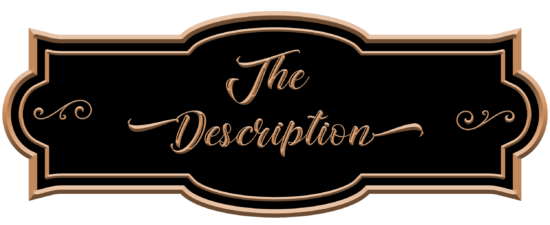 A Chris Matheson Cold Case Mystery: Book 3
Publication Date: July 22, 2019
"I'm working on the greatest mystery ever," was the last thing noted mystery novelist Mercedes Livingston said to seven-year-old Chris Matheson before walking out of Hill House Hotel never to be seen again.
For decades, the writer's fate remained a puzzling mystery until an autographed novel and a letter put a grown-up Chris Matheson on the trail of a cunning killer. With the help of a team of fellow retired law enforcement officers, each a specialist in their own field of investigation, Chris puts a flame to this cold case to uncover what had really happened that night Mercedes Livingston walked out of Hill House Hotel. Watch out! The clues are getting hot!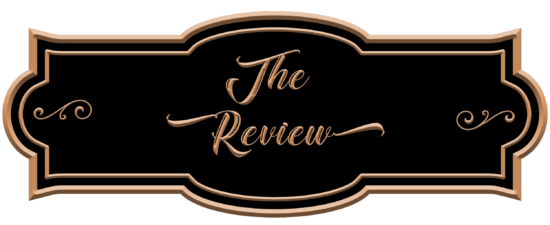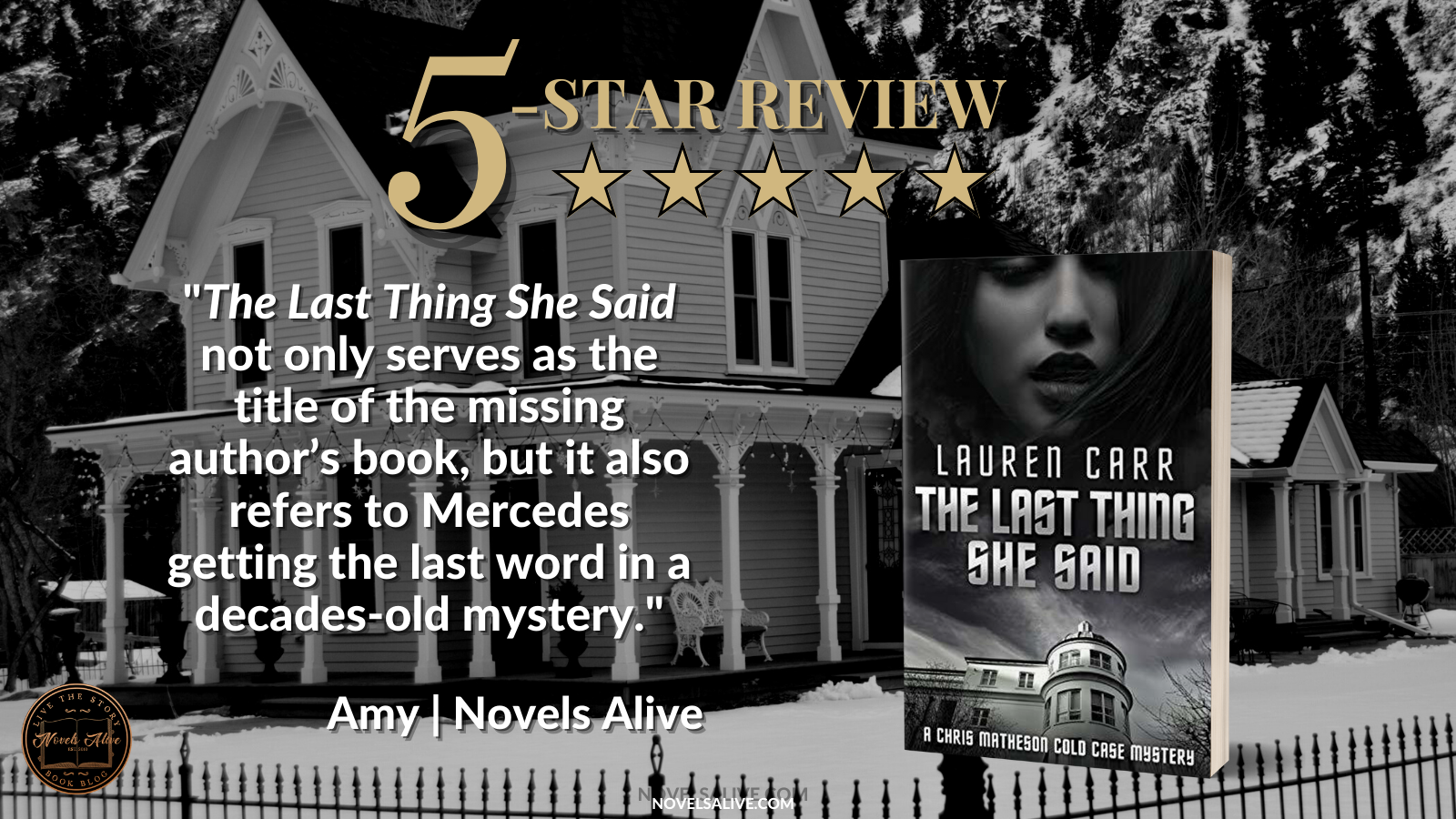 It's time for a series cross-over for two of author Lauren Carr's mysteries. With The Last Thing She Said, Chris Matheson and Mac Faraday join forces to solve a cold case disappearance of a famous author.
Readers familiar with Carr's work will especially enjoy watching these powerhouses at work along with the Geezer Squad and their four-legged assistants. Aside from a twisty mystery, the author serves up plenty of humor.
As a child, Chris was one of the last people to see Mercedes Livingston. Decades later, Chris finds unexpected clues in an autographed copy of the author's book and a letter addressed to him. The team learns that the real investigation lies in discovering who killed George Livingston, the author's first husband.
It's all hands on deck to solve this mystery, with help from friends and family members. The canine capers are fun, especially the new addition to the Matheson household. Details like that make the series come alive and leave readers with a smile.
The Last Thing She Said not only serves as the title of the missing author's book, but it also refers to Mercedes getting the last word in a decades-old mystery.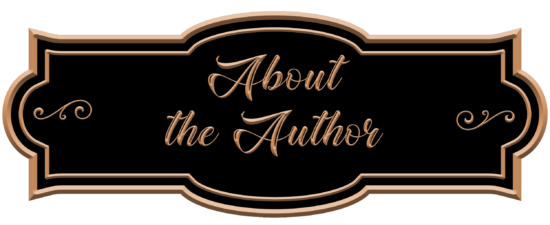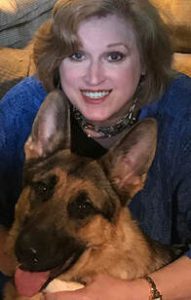 Lauren Carr is the international best-selling author of the Mac Faraday, Lovers in Crime, and Thorny Rose Mysteries—over twenty titles across three fast-paced mystery series filled with twists and turns!
Book reviewers and readers alike rave about how Lauren Carr's seamlessly crosses genres to include mystery, suspense, romance, and humor.
Lauren is a popular speaker who has made appearances at schools, youth groups, and on author panels at conventions. She lives with her husband, and three dogs on a mountain in Harpers Ferry, WV.

Feb 22 – Mystery Review Crew – book series spotlight / guest post / giveaway
Feb 22 – The Book Countess– book series spotlight / author interview / giveaway
Feb 22 – Locks Hooks and Books – book review of CHRIS CROSSED MURDER / author interview / giveaway
Feb 22 – Because I said so — and other adventures in Parenting – book review  of CHRIS CROSSED MURDER / guest post / giveaway
Feb 23– Leanne Bookstagram– book review of ICE
Feb 24 – My WorldReads– book series spotlight / author interview / giveaway
​Feb 24 – Book Reviews by Linda Moore – book series spotlight / giveaway
Feb 27 – Splashes of Joy – book review of ICE / giveaway
Feb 27– Rockin' Book Reviews – audiobook review of WINTER FROST / giveaway
Feb 27 – Bound 4 Escape– book review of CHRIS CROSSED MURDER / giveaway
Feb 28 – Blooming with Books – book series spotlight / giveaway
Feb 28 – Splashes of Joy– book review of WINTER FROST / giveaway
Feb 28 – Paws.Read.Repeat – audiobook book review of ICE / giveaway
Mar 1 – Christa Reads and Writes – book review of ICE / giveaway
Mar 1 –  Leanne Bookstagram – book review of WINTER FROST
Mar 1 – Cover Lover Book Review– book review of CHRIS CROSSED MURDER / guest post / giveaway
​Mar 1 – Rockin' Book Reviews – audiobook review of THE LAST THING SHE SAID / giveaway
Mar 2 – Diane's Book Journal– book review of CHRIS CROSSED MURDER
Mar 3 – Novels Alive – book review of ICE / giveaway
Mar 3 – Gina Rae Mitchell – book review of ICE / giveaway
Mar 3 – Rockin' Book Reviews – book review of CHRIS CROSSED MURDER / guest post / giveaway
Mar 3 – Bigreadersite – book review of CHRIS CROSSED MURDER / giveaway
Mar 6 – Welcome To MLM Opinions Reviews – book review of ICE / giveaway
Mar 6 –Novels Alive – book review of WINTER FROST / giveaway
Mar 7 – Welcome To MLM Opinions Reviews – book review of WINTER FROST / giveaway
Mar 7 –  Leanne Bookstagram – book review of THE LAST THING SHE SAID
Mar 8 – Deborah-Zenha Adams – book series spotlight / guest post / giveaway
Mar 8 – Paws.Read.Repeat – audiobook book review of WINTER FROST / giveaway
Mar 8 – Welcome To MLM Opinions Reviews – book review of THE LAST THING SHE SAID / giveaway
Mar 9 – Splashes of Joy – book review of THE LAST THING SHE SAID / giveaway
Mar 9 – Welcome To MLM Opinions Reviews – book review of CHRIS CROSSED MURDER / giveaway
Mar 9 – FUONLYKNEW – book review of CHRIS CROSSED MURDER / guest post / giveaway
Mar 10 – Gina Rae Mitchell – book review of WINTER FROST / giveaway
Mar 10 –Novels Alive – book review of THE LAST THING SHE SAID / giveaway
Mar 10 – Splashes of Joy – book review of CHRIS CROSSED MURDER / giveaway
Mar 13 – Liese's Blog – book series spotlight
Mar 14 – Paws.Read.Repeat – audiobook book review of THE LAST THING SHE SAID / giveaway
Mar 14 – Library of Clean Reads – book review of CHRIS CROSSED MURDER / giveaway
Mar 15 –Novels Alive – book spotlight of CHRIS CROSSED MURDER / giveaway
Mar 15 –Novels Alive – book review of CHRIS CROSSED MURDER / giveaway
Mar 16 –  Leanne Bookstagram – book review of CHRIS CROSSED MURDER / giveaway
Mar 16 – Olio by Marilyn – book review of CHRIS CROSSED MURDER / giveaway
Mar 17 – Celticlady's Reviews – book series spotlight / author interview / giveaway
Mar 17 – Gina Rae Mitchell – book review of THE LAST THING SHE SAID / giveaway
Mar 17 – Christa Reads and Writes – book review of CHRIS CROSSED MURDER 
Mar 17 – Older & Smarter? – book review of CHRIS CROSSED MURDER / author interview / giveaway
Mar 20 – Books for Books – book series spotlight
Mar 20 – Sandra's Book Club – book review of CHRIS CROSSED MURDER
Mar 21 – Paws.Read.Repeat – book review of CHRIS CROSSED MURDER / giveaway
Mar 21 – fundinmental – book review of CHRIS CROSSED MURDER / giveaway
Mar 22 – My Reading Getaway – book review of ICE / giveaway
Mar 22 – Book Corner News and Reviews – book review of WINTER FROST / giveaway
Mar 23 – My Reading Getaway – book review of WINTER FROST / giveaway
Mar 23 – Book Corner News and Reviews – book review of THE LAST THING SHE SAID / giveaway
Mar 24 – Gina Rae Mitchell – book review of CHRIS CROSSED MURDER / guest post / giveaway
Mar 24 – Book Corner News and Reviews – book review of CHRIS CROSSED MURDER / giveaway
Mar 24 – Pause for Tales – book review of CHRIS CROSSED MURDER / giveaway
Mar 27 – My Reading Journeys – book review of CHRIS CROSSED MURDER / giveaway
Mar 28 – Jazzy Book Reviews – book series spotlight / guest post / giveaway
Mar 28 — My Reading Getaway – book review of THE LAST THING SHE SAID / giveaway
Mar 29 – inspired.j.reads – book review of CHRIS CROSSED MURDER
Mar 30 – My Reading Getaway – book review of CHRIS CROSSED MURDER / giveaway
Mar 31 – Adventurous Jessy – book review of CHRIS CROSSED MURDER / giveaway
Mar 31 – Just Another Reader – book review of CHRIS CROSSED MURDER / giveaway
TBD – Leels Loves Books – book review of CHRIS CROSSED MURDER / giveaway