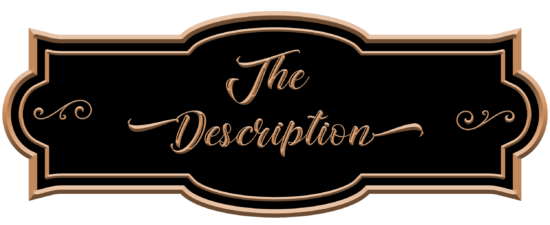 Publication Date: January 23, 2023
She's Paris Pennington.
A lovely workaholic about to be confronted with adversity and chaos, with challenges leading her to restlessness, uncertainty, and questioning her life choices and her current path. The fabric of her life begins to be picked apart as people around her start dying.
A crossroad leads her to make a change and promises to fulfill her dreams while an embattled personal war between past and present comes together, testing loyalty and the forces of envy that may prevent tomorrow from coming.
Rhonda Parker Taylor's most exciting suspense thriller fictional character ever.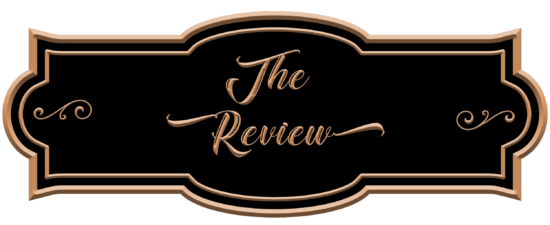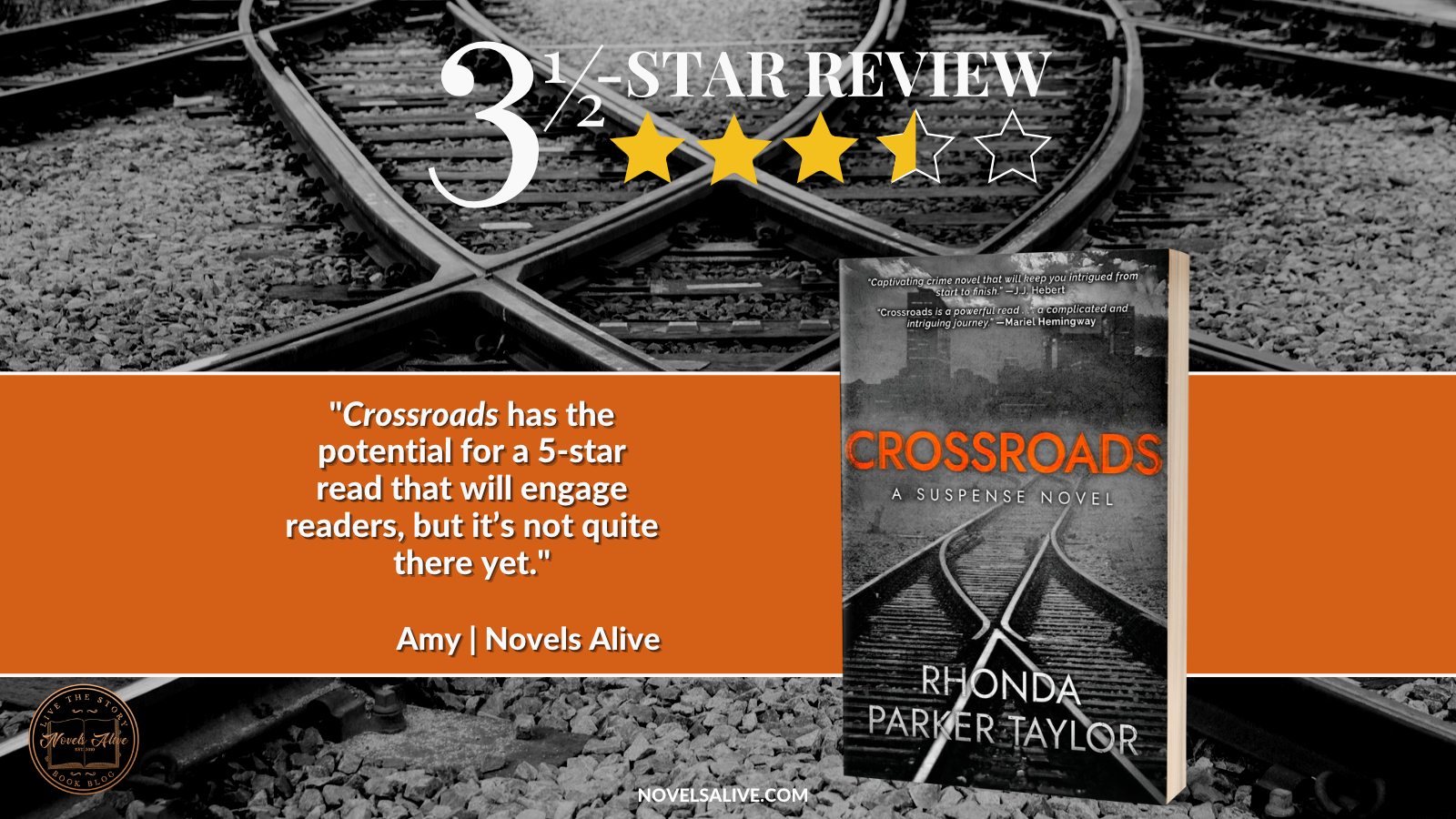 Suspense writers often walk a fine line in creating storylines that will keep readers guessing until the big reveal. With Crossroads, author Rhonda Parker Taylor brings plenty of suspenseful elements to the table, but the overall impact gets lost in the details.
The main female character, Paris, is addicted to her job. She's a determined career woman who thrives on success, but she's starting to feel the urge to expand her personal life. Her friendship with Jenny is quite complex, particularly since it is so out of balance. Jenny's neediness borders on desperation, even though she's in the midst of a divorce. As a character, Jenny is unpredictable because of her erratic behavior.
The main male character, Dave, contrasts well with Paris because he, too, is addicted to his job as a prosecuting attorney. When a political kingmaker brings Dave in to fill the head prosecutor role, it's just in time for a murder case. Selected to serve as a juror, Paris and Dave feel a connection between them.
The author delivers a solid courtroom experience illustrating the intricacies of the legal system. From there, a rapid-fire sequence of events occurs that, on their own, would have served well as individual plot developments. Instead, readers are left with whiplash as the story bounces around. Why was the kingmaker so opposed to a relationship between Paris and Dave that he hired a PI to follow her? What's up with the strange nightmares Paris has? Why was her boss a target? Who is sending the cryptic messages? Who is Sharky's girlfriend?
To be clear, this is an incredibly talented author who has a good story to tell. My frustration is knowing this book is not reaching its potential. A good editor would be able to work wonders in removing irrelevant information and polishing the central themes.
Additionally, an editor will also be able to resolve pesky irregularities that pop up throughout the story and can't be ignored. For example, there is a specific mention of the age gap between Paris and her boss, with his age reported as 65, but later in the story, it says he is 56. The use of "shuttered" instead of "shuddered" also serves as an example of grammatical errors that are distracting.
Crossroads has the potential for a 5-star read that will engage readers, but it's not quite there yet.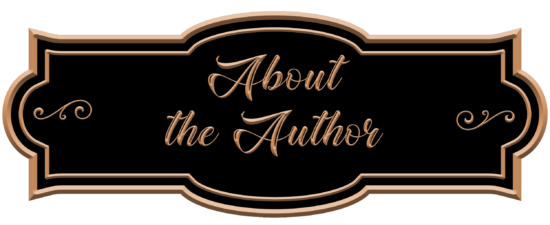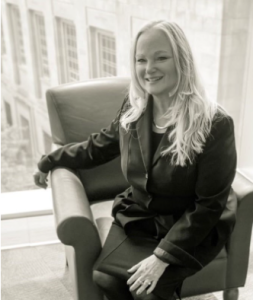 Rhonda Parker Taylor is an American writer, entrepreneur, and academic researcher. Rhonda Parker Taylor was born in Noblesville, Indiana, on October 18, 1964. She is the second youngest of five children born to Anita and William Parker, founders of a midwestern steel manufacturing company in Noblesville. Rhonda spent her childhood in their two-story home surrounded by cornfields and cows and attended Heritage Christian School in Indianapolis. After graduating from Heritage, she attended Bauder Fashion College in Arlington, Texas. After graduating from Bauder with a certificate in fashion buying, she returned to Indiana. Parker initially found work at Educational Financial Services in Indianapolis. Her friends and family suggested that she try her hand as an author. Rhonda took their advice and wrote her first book, Crossroads, in 2002. It took a decade for her to publish it due to her academic explorations. She attended the doctoral in business program at the University of Phoenix and received an MBA and a bachelor's in science management from Indiana Wesleyan University. Parker's writing ranges from educational to fiction. She is best known for her study on emotional intelligence and as the multi-national leader presented at the Union Global Compact Committee. She loves writing, consulting, and teaching. However, she has spent her business life encouraging others through career and academic development programs, including being a campus president for National College and founder of Intelligence Solutions. After years of assisting others in pursuing their dreams, Rhonda follows her passion for writing as she lives a peaceful life raising her three dogs and living with her husband, Dana.

April 3 – RABT Book Tours – Kick Off
April 4 – Stormy Nights Reviewing – Spotlight
April 5 – Lisa Haselton – Interview
April 6 – Book Reviews By Virginia Lee – Spotlight
April 7 – Sandra's Book Club – Review
April 8 – Nana's Book Reviews – Spotlight
April 10 – Jav Bond Reviews – Review
April 11 – Crossroad Reviews – Spotlight
April 12 – Novels Alive – Review
April 13 – Book Corner News and Reviews – Spotlight
April 14 – The Avid Reader – Interview
April 15 – Liliyana Shadowlyn – Spotlight
April 17 – Momma and Her Stories – Excerpt
April 18 – Book Junkiez – Spotlight
April 19 – My Reading Addiction – Interview
April 20 – Sapphyria's Book Blog – Spotlight
April 21 – Momma Says to Read or Not to Read – Spotlight
April 22 – Matters That Count – Excerpt
April 23 – Just Another Reader – Review
April 24 – Paws. Read. Repeat – Review
April 25 – The Faerie Review – Spotlight
April 26 – Our Town Book Reviews –  Spotlight
April 27 – Buffy Kennedy – Excerpt
April 28 – RABT Reviews – Wrap Up