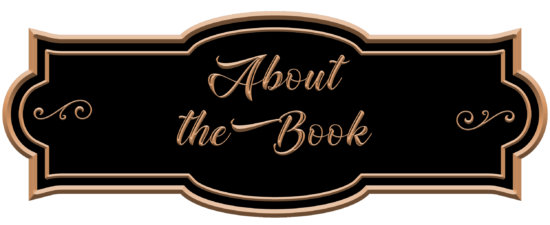 A Fiona Figg & Kitty Lane Mystery: Book 2
Publication Date: April 18, 2023
Cairo. December 1917.
Following a tip-off from notorious spy Fredrick Fredricks, Fiona Figg and Kitty Lane of British Intelligence find themselves in the hustle and bustle of Egypt. But ancient mummies aren't the only bodies buried in the tombs of Cairo.
When a young French archeologist is found dead in a tomb in the desert with his head bashed in, and an undercover British agent goes missing, the threat moves closer to home.
As they dig deeper, soon Fiona and Kitty uncover a treasure trove of suspects, including competing excavators, jealous husbands, secret lovers, and belligerent spies! Fiona wonders if the notorious Fredrick Fredricks could be behind the murders? Or is the plot even more sinister?
One thing is clear – If Fiona and Kitty can't catch the killer, they might end up sharing a sarcophagus with Nefertiti.
With humor as dry as the Arabian desert, and pacing as fast as a spitting camel, Fiona and Kitty are back in another sparkling adventure, this time in WW1 Egypt.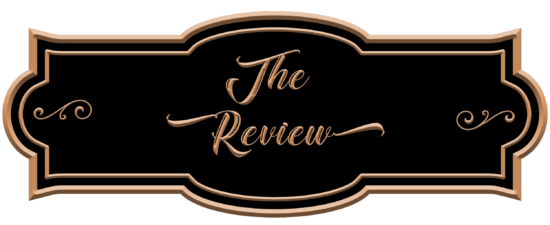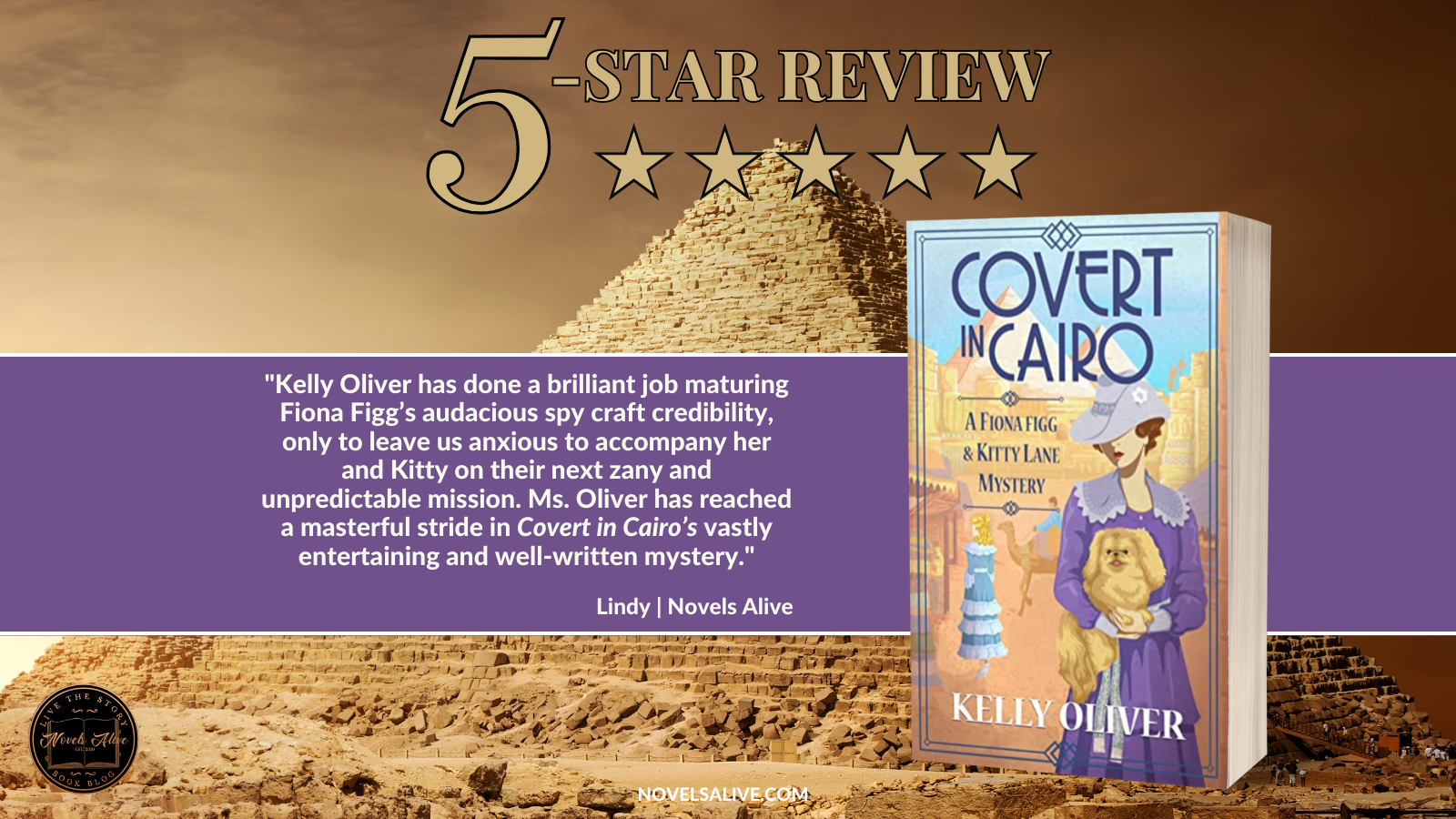 Clever, witty, and definitely entertaining, Covert in Cairo by Kelly Oliver finds Fiona Figg and Kitty Lane dashing back and forth across the Egyptian desert, braving the tombs of the pyramids, taking in the exotic sites of Cairo, and indulging in native delicacies while on their search for a missing British agent, a murderer and of course, their ultimate mission of ensuring the safety of the Suez Canal during wartime.  
Cairo's mystic beauty and allure provide a spectacular backdrop to the murder and mayhem Fiona Figg encounters upon her arrival. When she and her companions, Kitty Lane, and Clifford Douglas, become involved in the murder of Jean Baptiste-Lorraine, a French archaeologist whose interests may have extended beyond mere archaeology, the hunt is on. 
Arrival on the scene of Fiona's nemesis, German operative Fredrick Fredricks, only adds to the mystery, and the suspects, sending Fiona and her companions into a frenzy of activity to find and contain him and his involvement in the Suez Canal plot. 
The mystery swirls as thick as the Egyptian desert sands, spinning one way then the next, leaving the reader suspecting each of the myriads of suspects and racing to the next clue right beside Fiona. Captain Clifford Douglas is an endearing and protective chaperone, with Fiona trying to keep him on point and his long-winded tales to a minimum. 
The resilience, creative sleuthing, and "foot-fighting" of Fiona's "niece," Kitty Lane, is always delightful with well-timed and resourcefully-fun surprises. Kitty's perky little furball, Poppy, sleuths right along with the best of them. And Archie—Fiona's handsome Lieutenant—is on hand as well, and was he . . . possibly going to propose? We can hope along with Fiona, but will we ever know?
The vivid descriptions of Cairo, the exotic locations, and native foods lend a brilliant accompaniment to a clever and engaging whodunnit. Its pace is quick, with some characters sparkling and entertaining and others dark and mysterious, perfectly as they should be. 
Kelly Oliver has done a brilliant job maturing Fiona Figg's audacious spy craft credibility, only to leave us anxious to accompany her and Kitty on their next zany and unpredictable mission. Ms. Oliver has reached a masterful stride in Covert in Cairo's vastly entertaining and well-written mystery.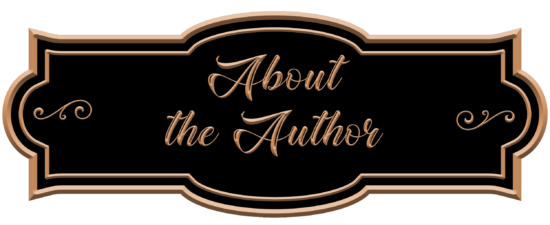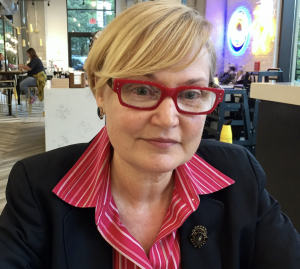 Kelly Oliver is the award-winning and bestselling author of three mystery series: the seven-book suspense series, The Jessica James Mysteries; the three-book middle-grade kids' series, Pet Detective Mysteries; and the four-book historical cozy series, The Fiona Figg Mysteries, inspired by those trips to the Green Hills Library.
Currently, Kelly is the Vice President of Sisters in Crime.
When she's not writing novels, Kelly is a Distinguished Professor of Philosophy at Vanderbilt University.

04/25 Review @ Its All About the Book
04/26 Showcase @ Im Into Books
04/27 Review @ Novels Alive
04/27 Showcase @ Books, Ramblings, and Tea
05/02 Interview @ Hott Books
05/06 Review @ Book Reviews From an Avid Reader
05/07 Review @ Guatemala Paula Loves to Read
05/09 Showcase @ The Mystery Section
05/10 Podcast interview @ Blog Talk Radio
05/10 Review @ Just Reviews
05/11 Showcase @ Celticladys Reviews
05/12 Review @ Cozy Up With Kathy
05/13 Guest post @ The Book Divas Reads
05/14 Review @ Urban Book Reviews
05/15 Review @ Coffee and Ink
05/16 Review @ sunny island breezes
05/17 Review @ reviewsbyrudra
05/18 Review @ melissas_bookshelf
05/18 Review @ Review Thick & Thin
05/19 Review @ Novel Nerd Blog