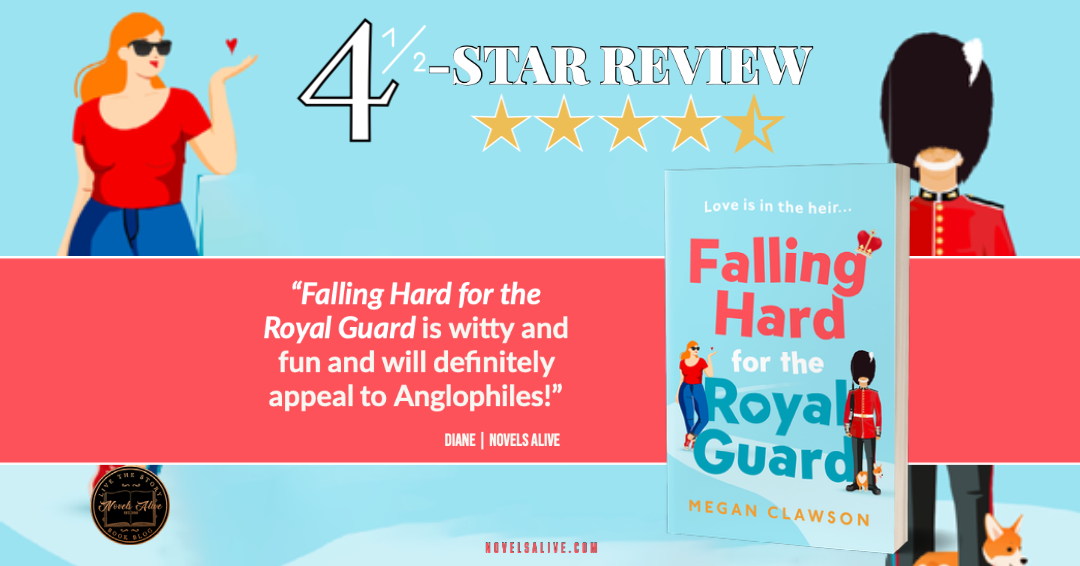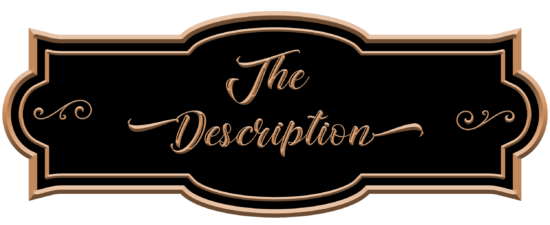 Publication Date: April 27, 2023
Love is in the heir in this royally good rom com – perfect for anyone who likes relatable heroines (with great hair), hot and aloof book boyfriends (with great hats), near misses, almost kisses and a corgi or two.
Despite living in an actual castle, happily ever after is evading Margaret 'Maggie' Moore.
From her bedroom in the Tower of London, twenty-six-year-old Maggie has always dreamed of her own fairy-tale ending.
Yet this is twenty-first century London, so instead of knights on white horses, she has catfish on Tinder. And with her last relationship ending in spectacular fashion, she swears off men for good.
And then a chance encounter with Royal Guard Freddie forces Maggie to admit that she isn't ready to give up on love just yet… But how do you catch the attention of someone who is trained to ignore all distractions?
Can she snare that true love's first kiss… or is she royally screwed?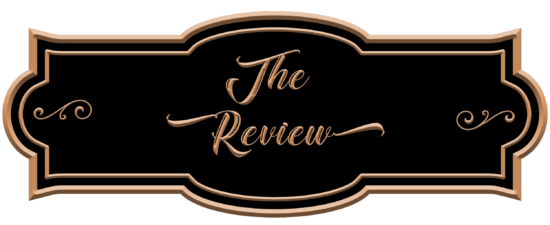 Falling Hard for the Royal Guard is a first-person romantic comedy loaded with empathetic charm by debut author Megan Clawson. 
Maggie Moore literally lives in the Tower of London. She and her father both work there. A chance encounter with a Royal Guard named Freddie leads to a series of funny events. 
Does the enigmatic Freddie want a relationship or just friendship? Are there any other reasonable eligible men available? And what do you do when your every move is under the watchful eyes and cameras of one of the most secure places in Britain?
Maggie is so perfectly imperfect that the reader grows to love her more and more as the story progresses. She is a one-step-forward, two-steps back kind of girl. She is sweet and kind but also a little impulsive and wears her heart on her sleeve. 
Freddie is a bit of a mystery throughout most of the book. We eventually learn the secret he is keeping that is a roadblock in their relationship.
The author makes it clear that the book is semi-autobiographical. The inside information about the Tower of London and its inner workings is fascinating. Since the story is told in the first person, we get a sometimes-hilarious look at Maggie's mind. I laughed out loud at her situations, and her moments of heartbreak brought tears to my eyes. 
Falling Hard for the Royal Guard is witty and fun and will definitely appeal to Anglophiles!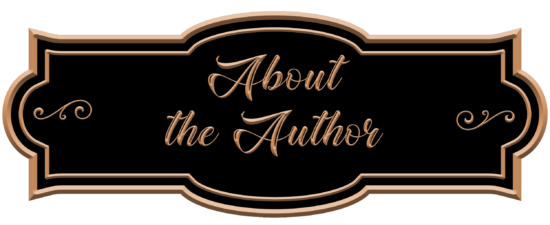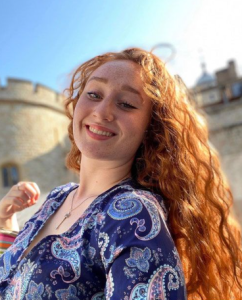 Megan Clawson was born and raised in Boston, Lincolnshire. A beefeater's daughter, her heart was ensnared by the city of London at a young age, and she moved to study English with Film at King's College in 2018. Whilst there, she fell in love with her own royal guard. Now, she still resides in the Tower of London, alongside her little dog Ethel – and works as an English Tutor and a TV and film extra, alongside her writing.