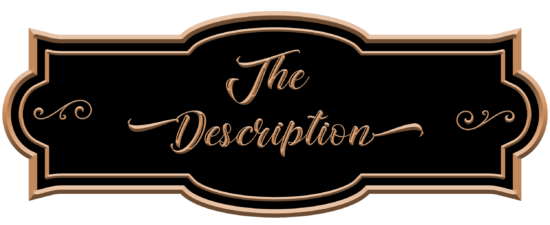 Publication Date: March 7, 2023
A thrilling tale, based on a true story, of one woman's tremendous courage and incomparable wit in trying to rescue her husband from the Tower of London the night before he is to be executed.
The heroine of A Noble Cunning, Bethan Glentaggart, Countess of Clarencefield, a persecuted Catholic noblewoman, is determined to try every possible means of saving her husband's life, with the help of a group of devoted women friends.
Amid the turbulence of the 1715 Rebellion against England's first German king George I, Bethan faces down a mob attack on her home, travels alone from the Scottish Lowlands to London through one of the worst snowstorms in many years, and confronts a cruel king before his court to plead for mercy for her husband Gavin. As a last resort, Bethan and her friends must devise and put in motion a devilishly complex scheme featuring multiple disguises and even the judicious use of poison to try to free Gavin.
Though rich with historical gossip and pageantry, Bethan's story also demonstrates the damage that politics and religious fanaticism can inflict on the lives of individuals.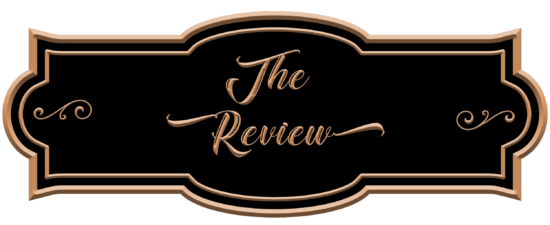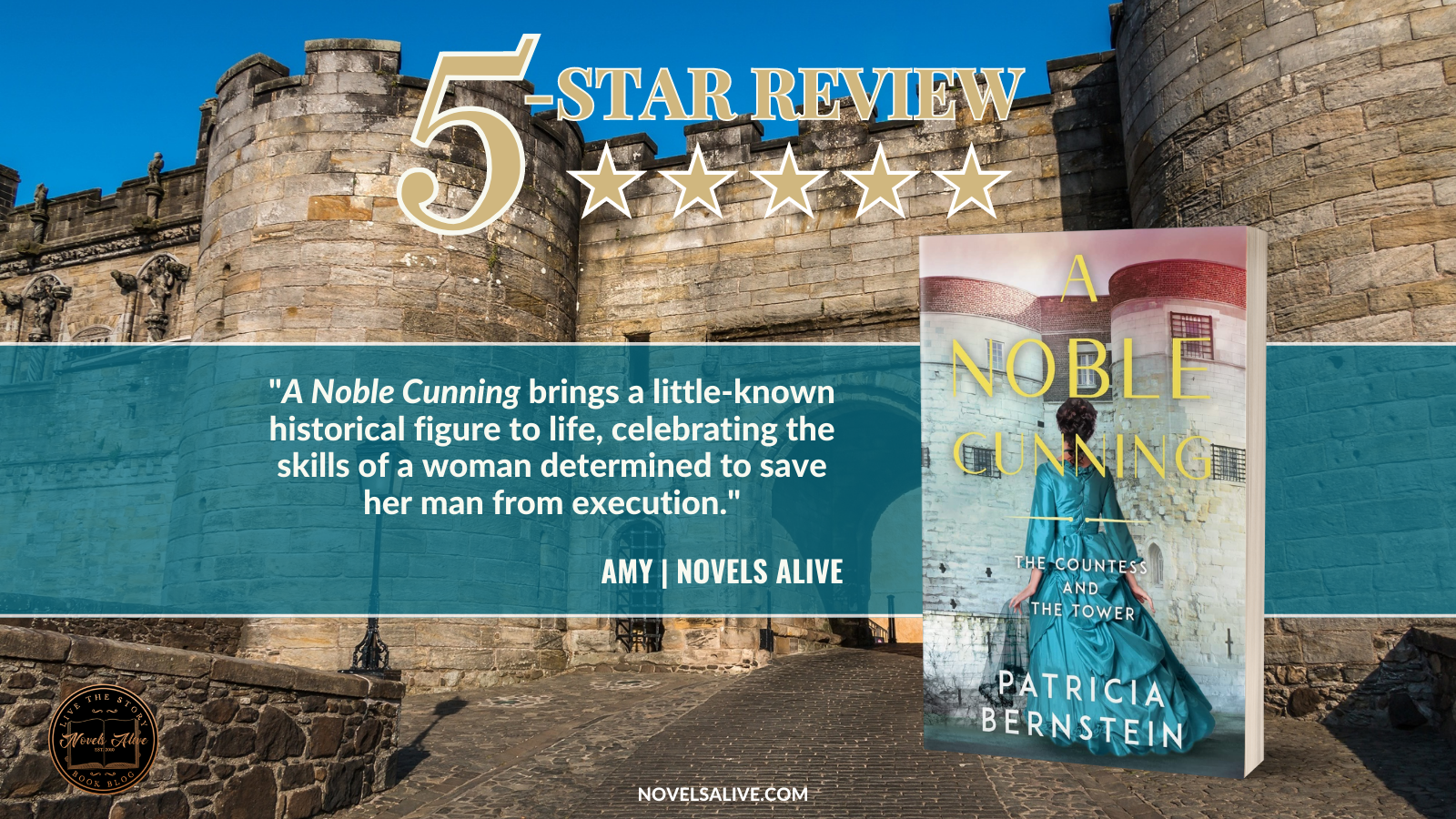 Bethan Carlisle Glentaggart, the Countess of Clarencefield, demonstrates courage in standing up against adversity in 18th-century Scotland. She must rely on her wits to protect her children during religious persecution and rescue her husband before he is executed.
Based loosely upon a true story, author Patricia Bernstein delivers an action-packed historical fiction tale highlighting religious fanaticism during the time period in A Noble Cunning. 
Rather than sit back after her husband is imprisoned after a Jacobite uprising, Bethan demonstrates how resourceful women can be. Her determination sets her apart from the stereotype that women during this time were only able to manage households and have children.
The sheer evil of mob mentality comes to life within the book, especially when men try to excuse their wrongdoing by quoting scripture. Bethan's husband delivers a tasty dish of vengeance in that arena.
The storyline transports readers back to a time period brought to life by the author. The main characters are engaging as they navigate the many challenges, including a brutal snowstorm.
A Noble Cunning brings a little-known historical figure to life, celebrating the skills of a woman determined to save her man from execution.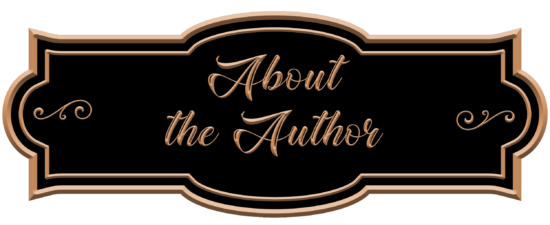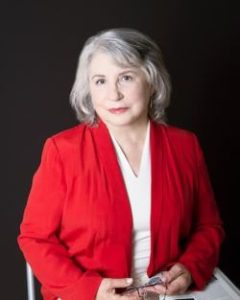 Native Texan Patricia Bernstein grew up in Dallas. After earning a Degree of Distinction in American Studies from Smith College, she founded her public relations agency in Houston. In 2018, her third book was named a Finalist for the Ramirez Family Award from the Texas Institute of Letters. The Austin American Statesman named the book to a list of 53 of the best books ever written about Texas. Patricia's nonfiction was previously published by Simon & Schuster and Texas A&M University Press. Patricia lives in Houston with her husband, Alan Bernstein, where she pursues her other great artistic love, singing with Opera in the Heights and other organizations. She also basks in the glory of her three amazing daughters. A Noble Cunning is her debut novel.

Monday, May 15
Review at Books, Cooks, Looks
Tuesday, May 16
Review at A Potpourri of Opinions
Review at Michelle the PA Loves to Read
Wednesday, May 17
Review at Bookworlder
Review at Novels Alive
Thursday, May 18
Review at 100 Pages a Day
Saturday, May 20
Review at Rajiv's Reviews
Review at Novel Nerd Blog
Review at Reading is My Remedy
Monday, May 22
Review at Cover Lover Book Review
Tuesday, May 23
Review at Linda Ulleseit
Guest Post at Author M.K. McClintock
Wednesday, May 24
Feature at Passages to the Past
Friday, May 26
Review at Coffee and Ink
Review at Gwendalyn's Books