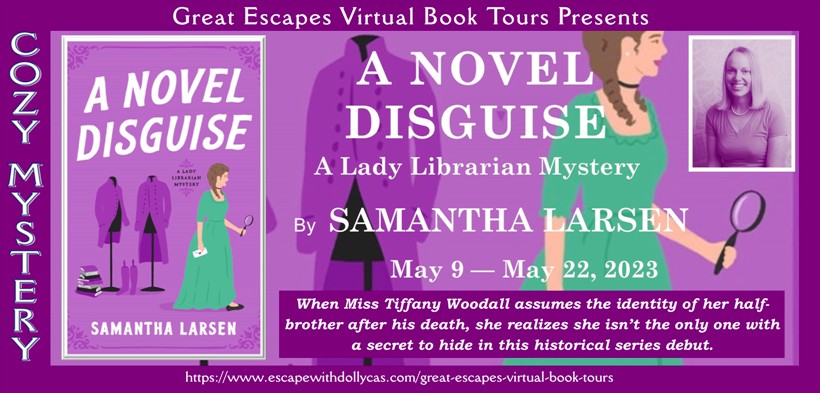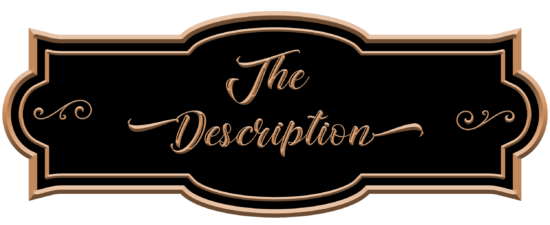 A Lady Librarian Mystery: Book 1
Publication Date: May 16, 2023
When Miss Tiffany Woodall assumes the identity of her half-brother after his death, she realizes she isn't the only one with a secret to hide in this historical series debut, perfect for fans of Deanna Raybourn and Sherry Thomas.
1784 London.Miss Tiffany Woodall didn't murder her half-brother, but she did bury him in the back garden so that she could keep her cottage. Now, the confirmed spinster has to pretend to be Uriah and fulfill his duties as the Duke of Beaufort's librarian while searching Astwell Palace for Uriah's missing diamond pin, the only thing of value they own. Her ruse is almost up when she is discovered by Mr. Samir Lathrop, the local bookseller, who tries to save her from drowning while she's actually just washing up in a lake after burying her brother.
Her plan is going by the book, until the rector proposes marriage and she starts to develop feelings for Mr. Lathrop. But when her childhood friend, Tess, comes to visit, Tiffany quickly realizes her secret isn't the only one hidden within these walls. The body of a servant is found, along with a collection of stolen items, and someone else grows mysteriously ill. Can Tiffany solve these mysteries without her own disguise being discovered? If not, she'll lose her cottage and possibly her life.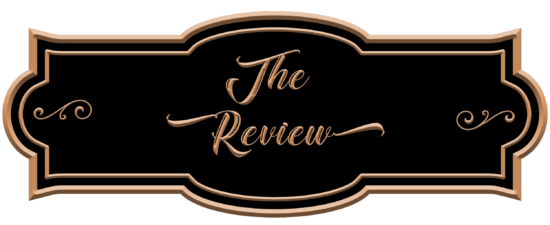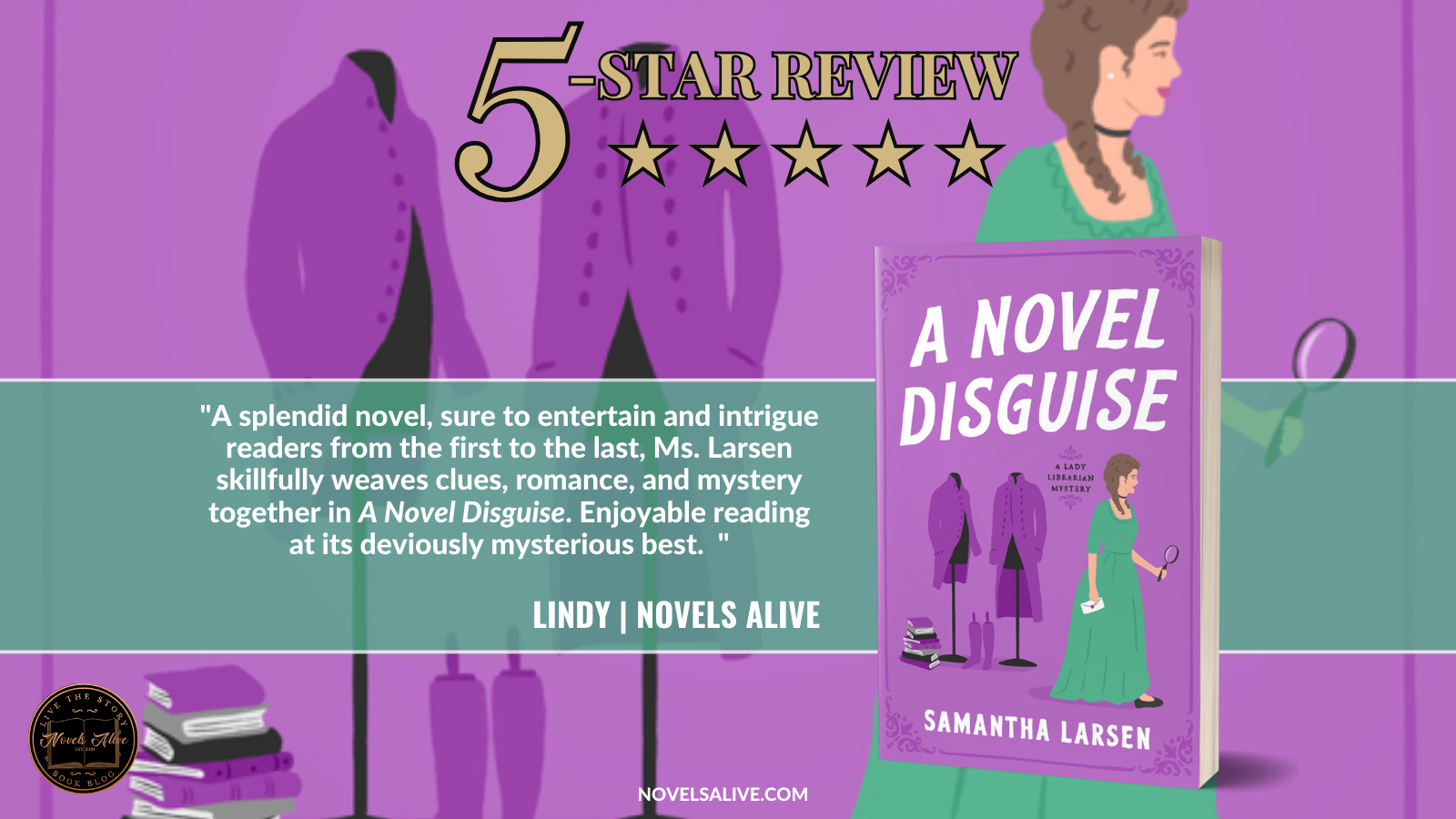 From its cleverly appropriate title to its unique and thoroughly captivating plot, A Novel Disguise by Samantha Larsen is reading at its most gripping pleasure. The reader is immediately immersed into the world of Tiffany Woodall, a 40+ spinster living as an unhappy but dependent servant to her half-brother Uriah. What transpires in the opening lines of the book sets the tone for the rest of Tiffany's totally unexpected but welcomed adventure.
Uriah Woodall is a mean, uncaring, and snobbish half-brother who believes Tiffany is to take care of him and his home with no opinions or freedoms of her own while he enjoys serving as librarian to the Duke and Duchess of Beaufort. 
When Tiffany unexpectedly finds Uriah dead from what seems to be his recurring stomach ailments, she realizes her chance is at hand since they look uncannily alike. She cunningly assumes Uriah's identity, which grants her the freedoms of a man while still allowing her the ability to transform back into Tiffany. 
All is going well until a lady's maid at the castle dies from poisoning, which sets Tiffany and the local constable and bookseller, Samir Lathrop, on the trail of the killer. 
Struggling to maintain her disguise, Tiffany becomes embroiled deeper and deeper. If discovered impersonating a man, she risks possible hanging or public flogging but deems the risk worth it to uncover the true culprit behind what turns out to be more than just one sinister murder. Will Tiffany's gamble be worth it in the end?
Wonderfully told and splendidly written, this spellbinding novel is a thorough delight. Vibrant characters and vivid surroundings enhance the plot to effortlessly carry the reader along. 
A splendid novel, sure to entertain and intrigue readers from the first to the last, Ms. Larsen skillfully weaves clues, romance, and mystery together in A Novel Disguise. Enjoyable reading at its deviously mysterious best.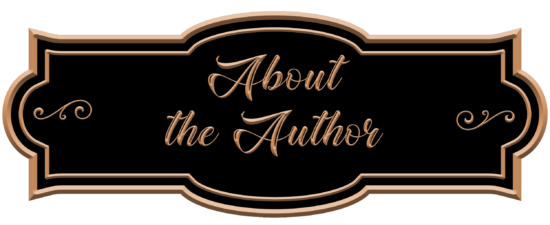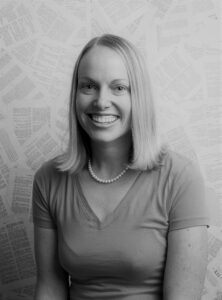 Samantha Hastings met her husband in a turkey sandwich line. They live in Salt Lake City, Utah, where she spends most of her time reading, eating popcorn, having tea parties, and chasing her four kids. She has degrees from Brigham Young University, the University of North Texas, and the University of Reading (UK). She's the author of: The Last Word, The Invention of Sophie Carter, A Royal Christmas Quandary, The Girl with the Golden Eyes, Jane Austen Trivia, The Duchess Contract, Secret of the Sonnets, The Marquess and the Runaway Lady, and A Novel Disguise. She also writes cozy murder mysteries under Samantha Larsen.

May 9 – I'm Into Books – AUTHOR GUEST POST
May 9 – Maureen's Musings – SPOTLIGHT
May 10 – The Mystery of Writing – CHARACTER GUEST POST
May 10 – Socrates Book Reviews – SPOTLIGHT
May 11 – Reading Is My SuperPower – REVIEW
May 11 – fundinmental – SPOTLIGHT
May 12 – Literary Gold – AUTHOR INTERVIEW
May 12 – Sapphyria's Book Reviews – SPOTLIGHT
May 13 – Ruff Drafts – AUTHOR GUEST POST
May 13 – Escape With Dollycas Into A Good Book – SPOTLIGHT
May 14 – Cozy Up With Kathy – REVIEW, AUTHOR INTERVIEW
May 15 – Celticlady's Reviews – SPOTLIGHT
May 16 – Baroness Book Trove – SPOTLIGHT
May 16 – Carstairs Considers – REVIEW
May 17 – Christy's Cozy Corners – REVIEW
May 18 – Jane Reads – CHARACTER INTERVIEW
May 19 – Novels Alive – REVIEW
May 20 – Guatemala Paula Loves to Read – REVIEW
May 21 – #BRVL Book Review Virginia Lee – SPOTLIGHT
May 22 – Christa Reads and Writes – SPOTLIGHT