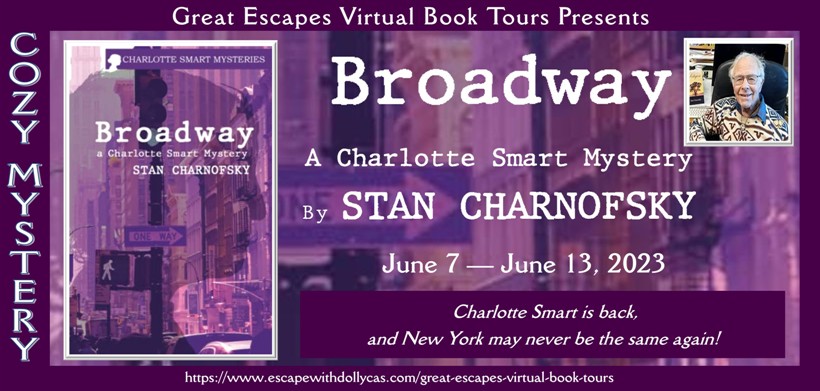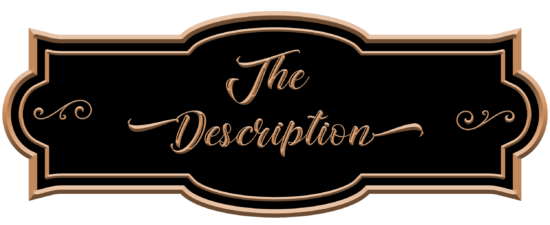 A Charlotte Smart Mystery: Book 3
Publication Date: April 13, 2023
Charlotte Smart is back, and New York may never be the same again!
After helping to solve murder mysteries in Pennsylvania and New Jersey, 70-year-old Charlotte Smart is summoned to The Big Apple by an actor brother, Broadway, whose beautiful fashion model sister, Brooklyn, was pushed down a flight of stairs.
Charlotte, who insists she is not a police-woman, is set up in a posh hotel in Times Square, and teams with a big-city detective. It's a heady and stirring challenge.
Is Charlotte ready for this tough new adventure?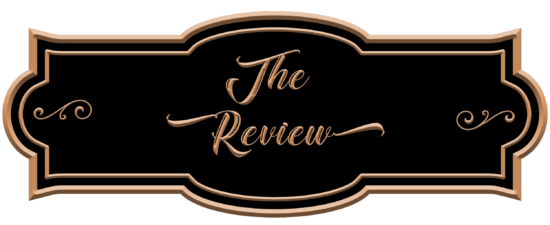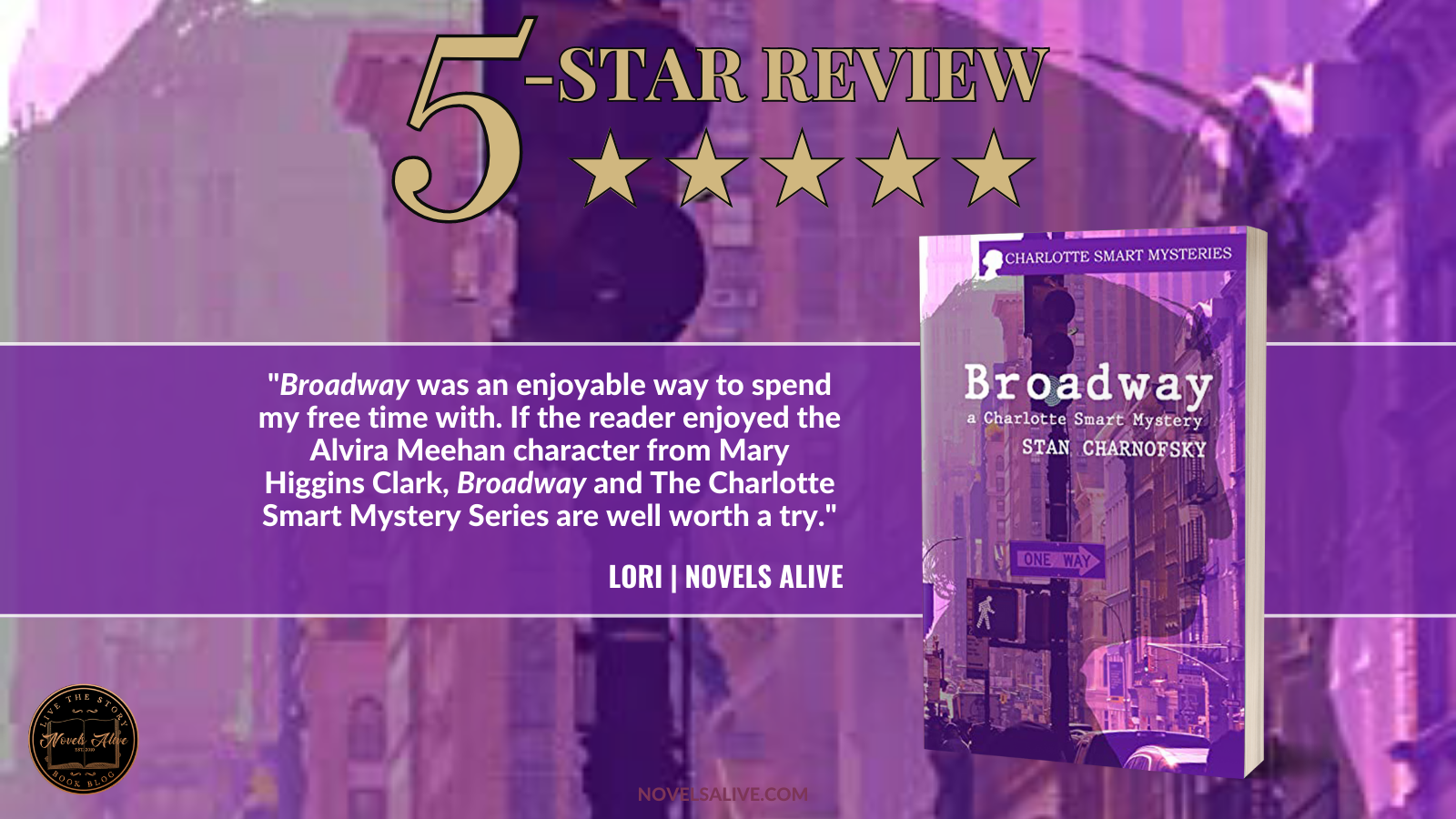 Broadway is book three in The Charlotte Smart Mystery Series by author Stan Charnofsky. These novels are standalones and are separate from each other, so reading the whole series is totally optional and not necessary.
Charlotte Smart reminds me of Alvira Meehan from Mary Higgins Clark's books. She was a favorite character of mine. Alvira and Charlotte are both smart tenacious women that other characters overlook, underestimate, and don't give much thought or credit to until the bad guy realizes they're closing in on them.
I really liked the character, Charlotte. She didn't act like an old lady. She kept up with the times and didn't have rigid thinking. She kept an open mind. Which probably helped her solve all the cases she was involved in.
I also liked Broadway and Brooklyn, the two characters who were central to the story. They seemed as if they would be nice people in real life. 
They were humble and down to earth. They both knew they were attractive people with talent, but they didn't let it be all people saw in them. They had a depth of character and were intelligent, likable, decent people.
On the other hand, their mother, Sarah Farivar, and Donald Stout, Brooklyn's boss/boyfriend, were not likable at all. They both were selfish, narcissistic, self-absorbed people. The only person they thought about was themselves. Isn't it funny how sometimes a person will be romantically involved with someone who reminds them of one of their parents (usually the obnoxious traits)?  
I liked that the story moved quickly and the story had depth. There was more than one story going on within the plot. All the loose ends were tied up by the end. I like stories that have definitive endings and not ambiguous ones. I don't like ambiguity; it leaves too many what-ifs.  
Broadway was an enjoyable way to spend my free time with. If the reader enjoyed the Alvira Meehan character from Mary Higgins Clark, Broadway and The Charlotte Smart Mystery Series are well worth a try.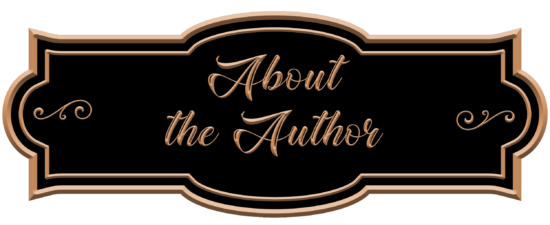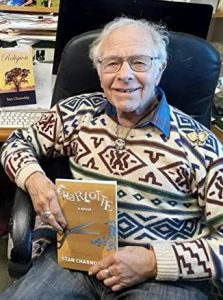 STAN CHARNOFSKY is a retired professor of psychology at California State University, Northridge (CSUN), where he taught for more than fifty years. But that's just the tip of the iceberg. In addition to his work at CSUN, Stan also writes books, and it could be said that his life reads like one. Before teaching, in the 1950s Stan signed with the New York Yankees where he played in their farm system for six years. He later managed teams in Edmonton and St. Petersburg. Later still, Stan worked as the assistant coach at USC under the famous Rod Dedeaux, who was voted College Baseball Coach of the Century. Stan also served as head coach at CSUN from 1962-1966, with one championship team. He was the founding director of the Educational Opportunities Program at CSUN (then known as Valley State College). Stan was inducted into the CSUN Athletic Hall of Fame in 2016. This was followed, in 2018, by his induction into the USC Baseball Alumni Hall of Fame. Stan is the former President (and a current board member) of the National Association for Humanistic Psychology. In 2016, Stan received the Distinguished Teaching Award at CSUN. And of course, Stan writes books. His numerous publications include When Women Leave Men: How Men Feel, How Men Heal (New World Library) and The Deceived Society (Trafford). Stan resides in Northridge, California.

June 7 – Christy's Cozy Corners -REVIEW
June 7 – Ruff Drafts – SPOTLIGHT
June 7 – Sapphyria's Book Reviews – SPOTLIGHT
June 8 – Novels Alive – REVIEW
June 8 – Maureen's Musings – SPOTLIGHT
June 9 – FUONLYKNEW – SPOTLIGHT
June 9 – Baroness Book Trove – SPOTLIGHT
June 10 – Celticlady's Reviews – SPOTLIGHT
June 10 – Escape With Dollycas Into A Good Book – SPOTLIGHT
June 11 – Brooke Blogs – SPOTLIGHT
June 11 – Indie Author Book Reviews – SPOTLIGHT
June 12 – Literary Gold – SPOTLIGHT
June 12 – #BRVL Book Review Virginia Lee – SPOTLIGHT
June 13 – Cozy Up WIth Kathy – SPOTLIGHT
June 13 – Guatemala Paula Loves to Read – REVIEW