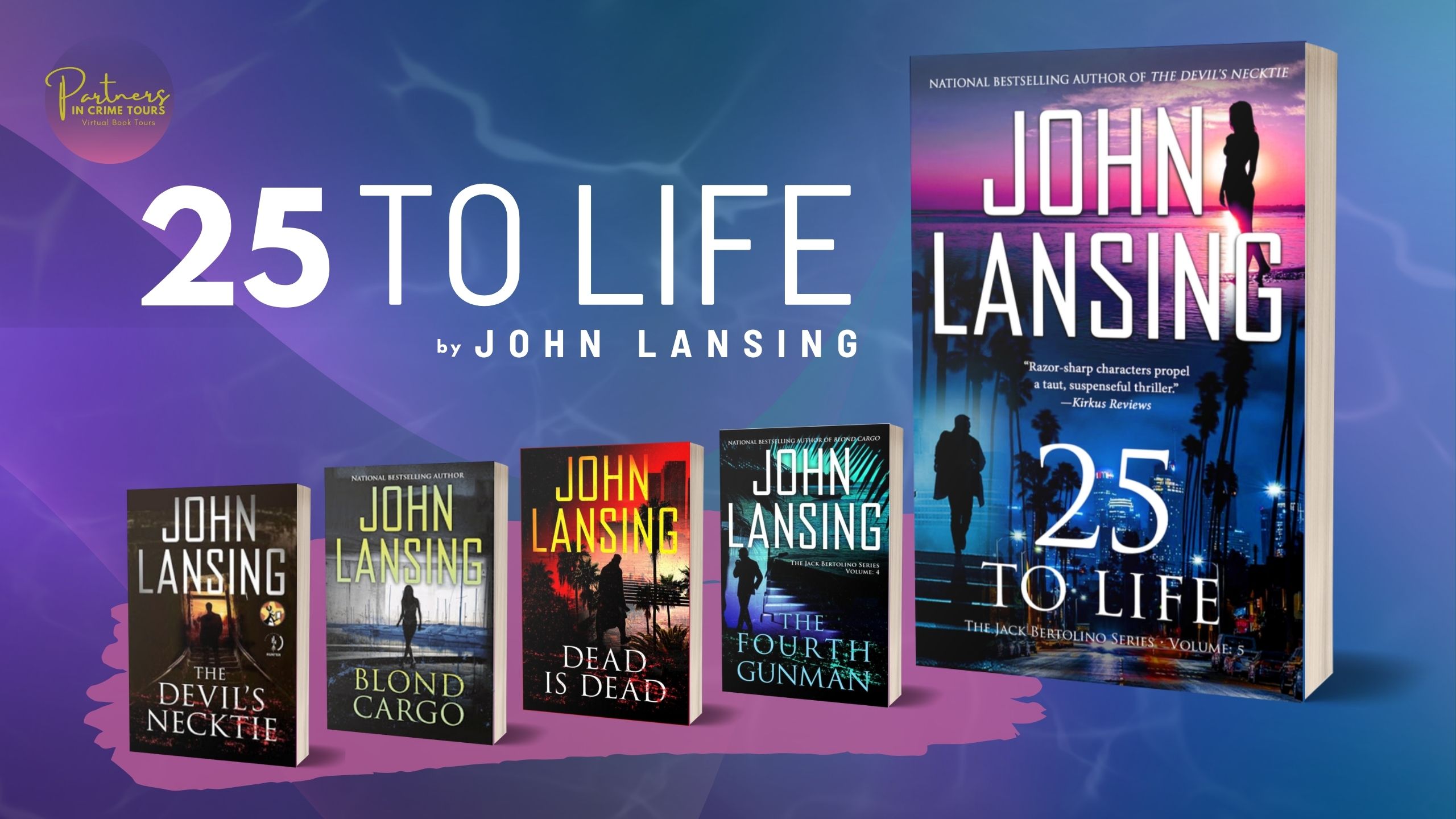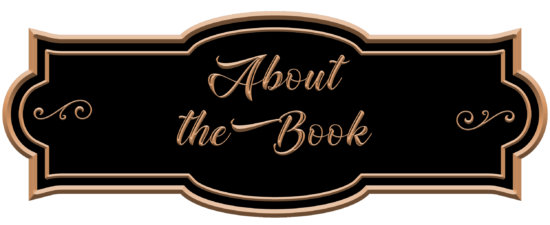 The Jack Bertolino Series: Book 5
Publication Date: September 5, 2023
25

 

to

 

Life

 is the fifth and latest installment in the Jack Bertolino series, written by John Lansing in the propulsive, cinematic, page-turning style he has become known for.
Gloria Millhouse, a beautiful African American law student, is working with the Project for the Innocent. She has done extensive research on inmate Carl Forbes, who she believes was wrongfully arrested, convicted and incarcerated for a crime he didn't commit, the sexual assault and brutal murder of a teenage girl in Los Angeles twenty-three years ago. Gloria dies in a car crash on Malibu Canyon Road after questioning powerful, politically-connected men who were witnesses at Carl's trial and knew the victim personally. Private investigator Jack Bertolino is brought on to discover the truth behind Gloria's death. Was her crash simply a random accident or a conspiracy to prevent the courts from reopening the case and granting Carl Forbes a new trial? Jack believes that Gloria was murdered, and as the body count rises, it becomes clear that if Jack can find Gloria's killer, he will also find the man responsible for the teenager's assault and murder. And Carl Forbes can walk out of prison a free man.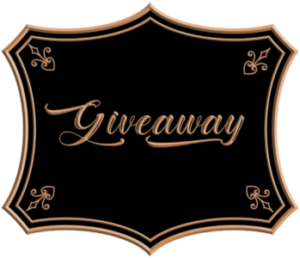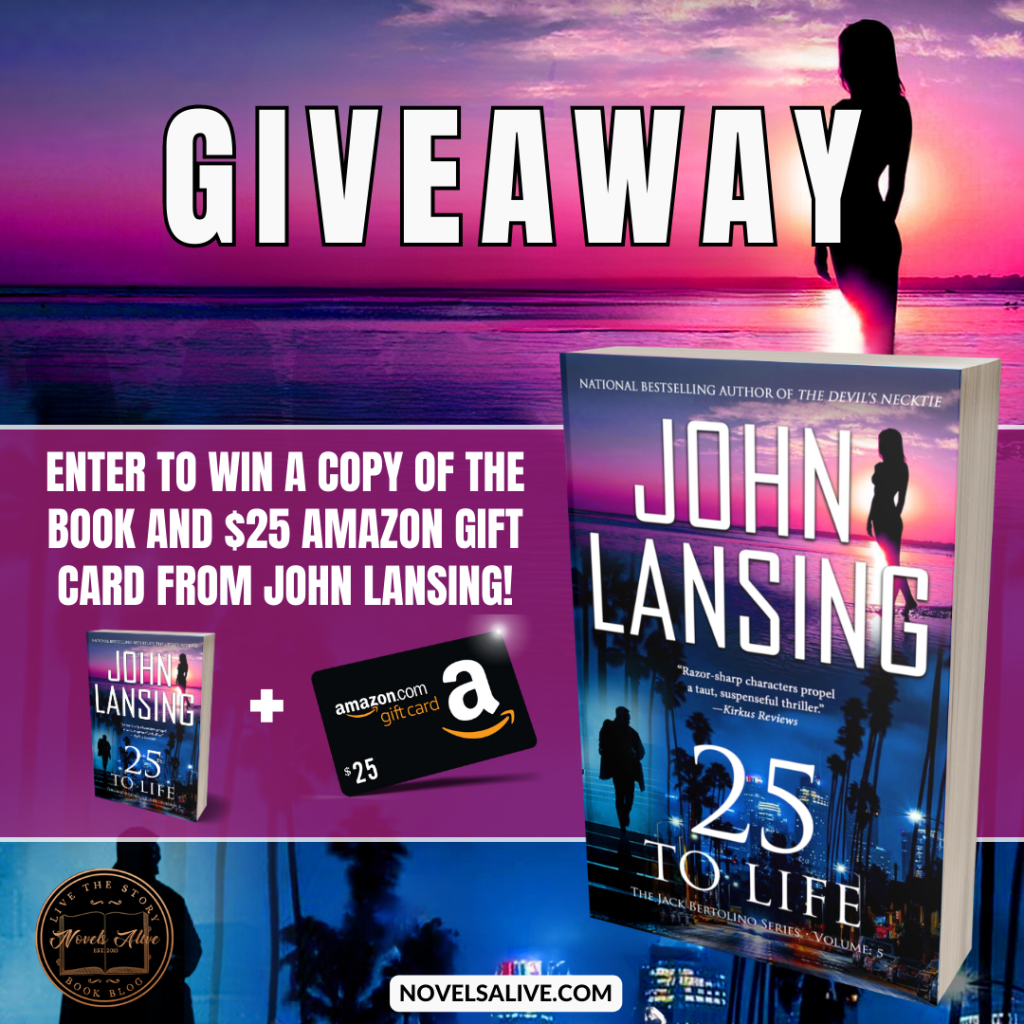 This is a giveaway hosted by Partners in Crime Virtual Book Tours for John Lansing. See the widget for entry terms and conditions. Void where prohibited.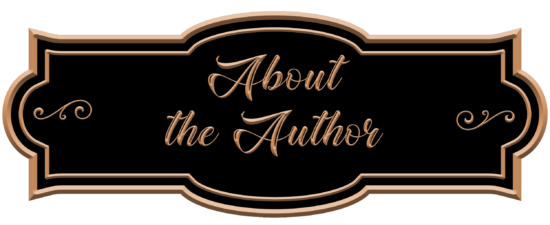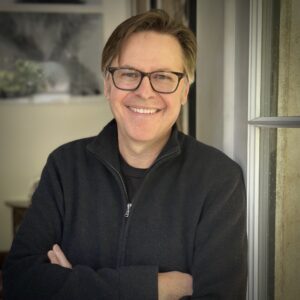 John Lansing is the author of four thrillers featuring Jack Bertolino—The Devil's Necktie, Blond Cargo, Dead Is Dead, and The Fourth Gunman—as well as the true-crime non-fiction book Good Cop Bad Money, written with former NYPD Inspector Glen Morisano. He has been a writer and supervising producer on Walker, Texas Ranger, the co-executive producer of the ABC series Scoundrels, and co-wrote two MOWs for CBS. The Devil's Necktie is in development at Andria Litto's Amuse Entertainment, with Barbara DeFina attached as a producer.
A native of Long Island, John now resides in Los Angeles.

08/23 Review @ Must Read Faster
08/23 Showcase @ Celticladys Reviews
08/24 Review @ Book Reviews From an Avid Reader
08/24 Showcase @ Books, Ramblings, and Tea
08/25 Showcase @ Guatemala Paula Loves to Read
08/26 Guest post @ The Book Divas Reads
08/27 Showcase @ Cassidys Bookshelves
08/28 Review @ dianas_books_cars_coffee
08/28 Review @ Novels Alive
08/29 Review @ Book Corner News & Reviews
08/30 Review @ mokwip8991
08/31 Showcase @ 411 ON BOOKS, AUTHORS, AND PUBLISHING NEWS
09/01 Review @ Paws. Read. Repeat
09/05 Review @ Novel Nerd Blog
09/06 Showcase @ Im All About Mystery Books
09/07 Interview @ Hott Books
09/11 Review @ Jersey Girl Book Reviews
09/13 Review @ Catreader18
09/14 Review @ Pick a good book
09/15 Podcast interview @ Blog Talk Radio
09/15 Review @ Just Reviews
09/15 Review @ Melissa As Blog