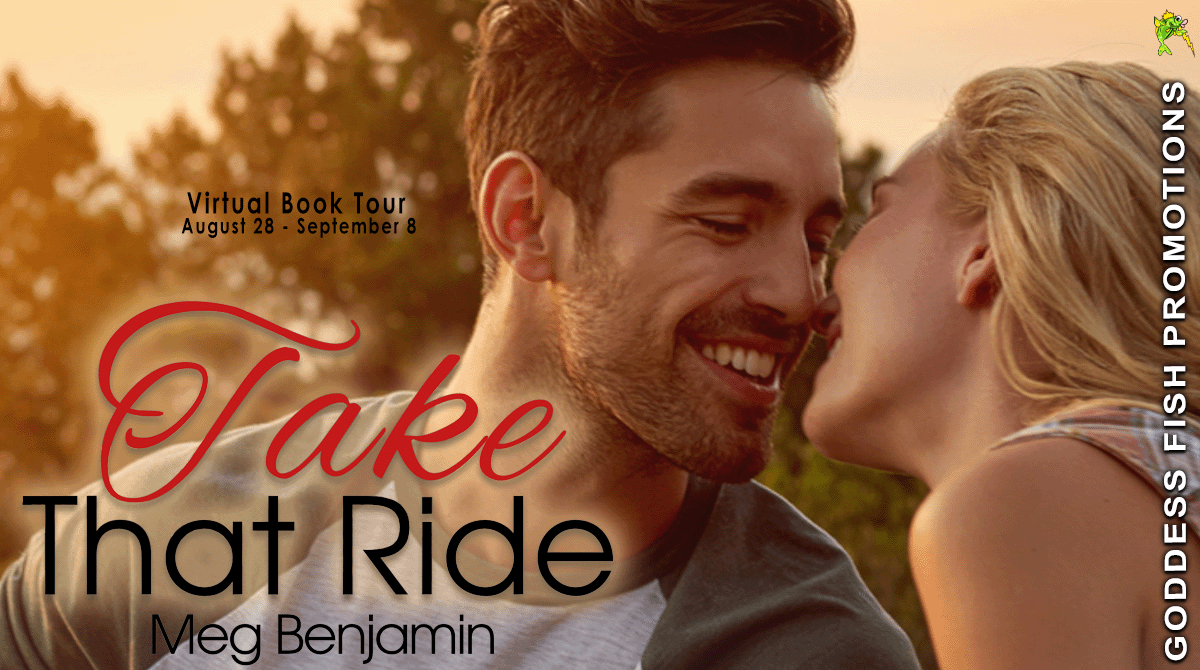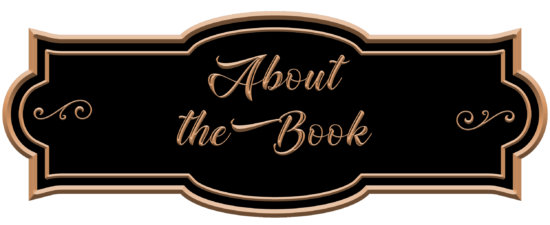 Konigsburg, TX: Book 11
Publication Date: August 1, 2023
They've only got a week. They need to make it count.
Coy Blackburn is an up-and-coming country singer, but right now he feels more like he's down-and-going. He's at the end of a long tour, and his band is dragging. A week-long gig at the Faro tavern in Konigsburg, Texas, may get them back on their feet or it may be a disaster. For Coy, it feels like it could go either way.
Lexi Markham is living life on auto-pilot at the moment. As the main driver at her family's tour business, she spends her days taking tourists around the Texas wineries and trying to get over her breakup with her lying fiancé. Now her sister has booked her to drive a country band around town, and she's definitely not feeling it.
When Coy and Lexi meet, sparks fly—and not it a good way. Still, trust the power of music (and a back country cloudburst) to overcome a few bumps in the road. But can they even think about the future when they've only got a few days together?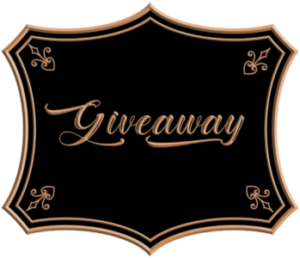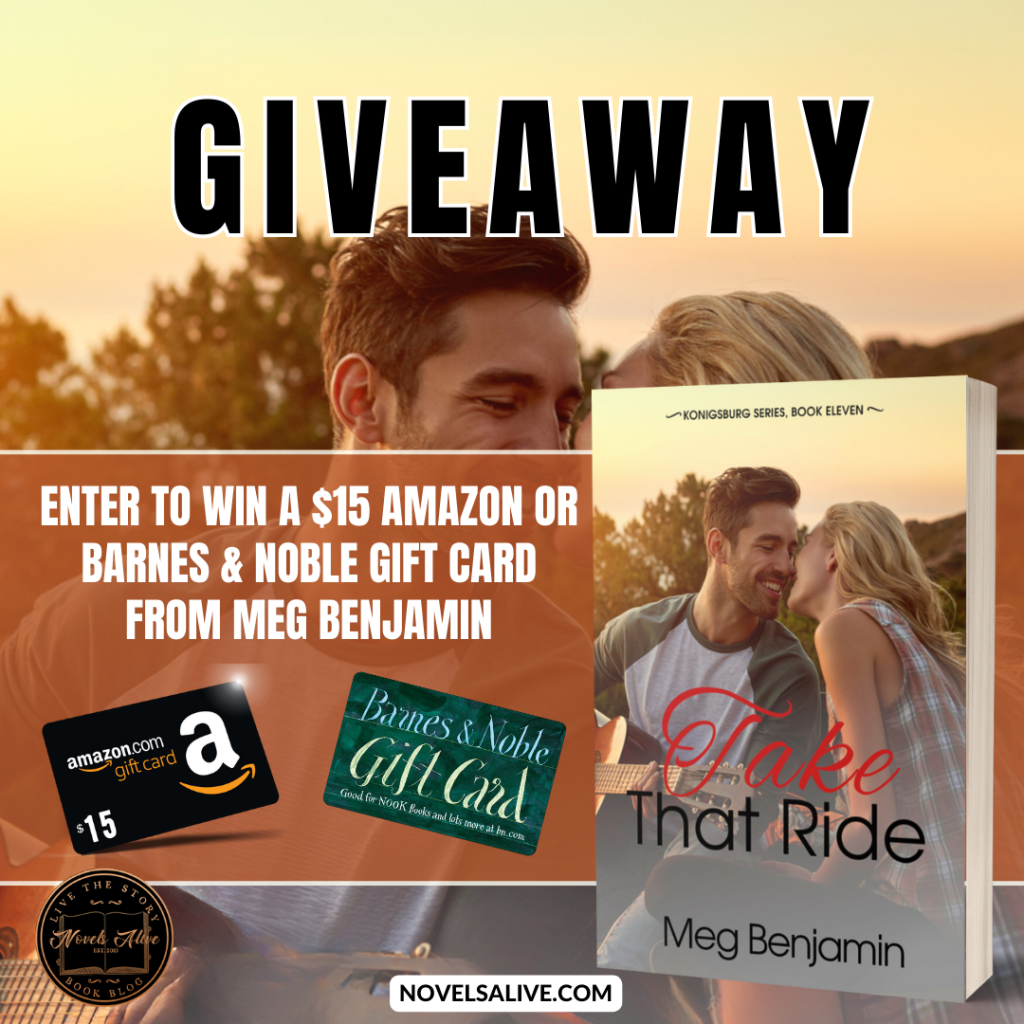 Meg Benjamin will award a $15 Amazon or Barnes & Noble gift card to a randomly drawn winner.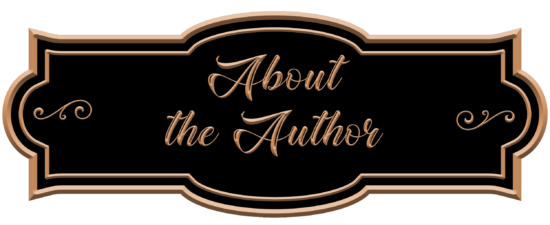 Meg Benjamin is an award-winning author of romance. Meg's Konigsburg series is set in the Texas Hill Country and her Salt Box and Brewing Love trilogies are set in the Colorado Rockies (all are available from Entangled Publishing and from Meg's indie line). Her new cozy mystery series, Luscious Delights from Wild Rose Press, concerns a jam-making sleuth based in the mythical small town of Shavano, Colorado. Along with contemporary romance, Meg is also the author of the paranormal Ramos Family trilogy from Berkley InterMix and the Folk trilogy from Soul Mate. Meg's books have won numerous awards, including an EPIC Award, a Romantic Times Reviewers' Choice Award, the Holt Medallion from Virginia Romance Writers, the Beanpot Award from the New England  Romance Writers, and the Award of Excellence from Colorado Romance Writers.

August 28: Novels Alive – review only
August 28: Long and Short Reviews
August 29: Literary Gold
August 30: Kenyan Poet
August 31: DSDehel
September 1: Hope. Dreams. Life… Love
September 4: The Avid Reader
September 5: Fabulous and Brunette
September 6: Lisa Haselton's Reviews and Interviews
September 7: Sandra's Book Club – review only
September 7: Westveil Publishing
September 8: travel the ages