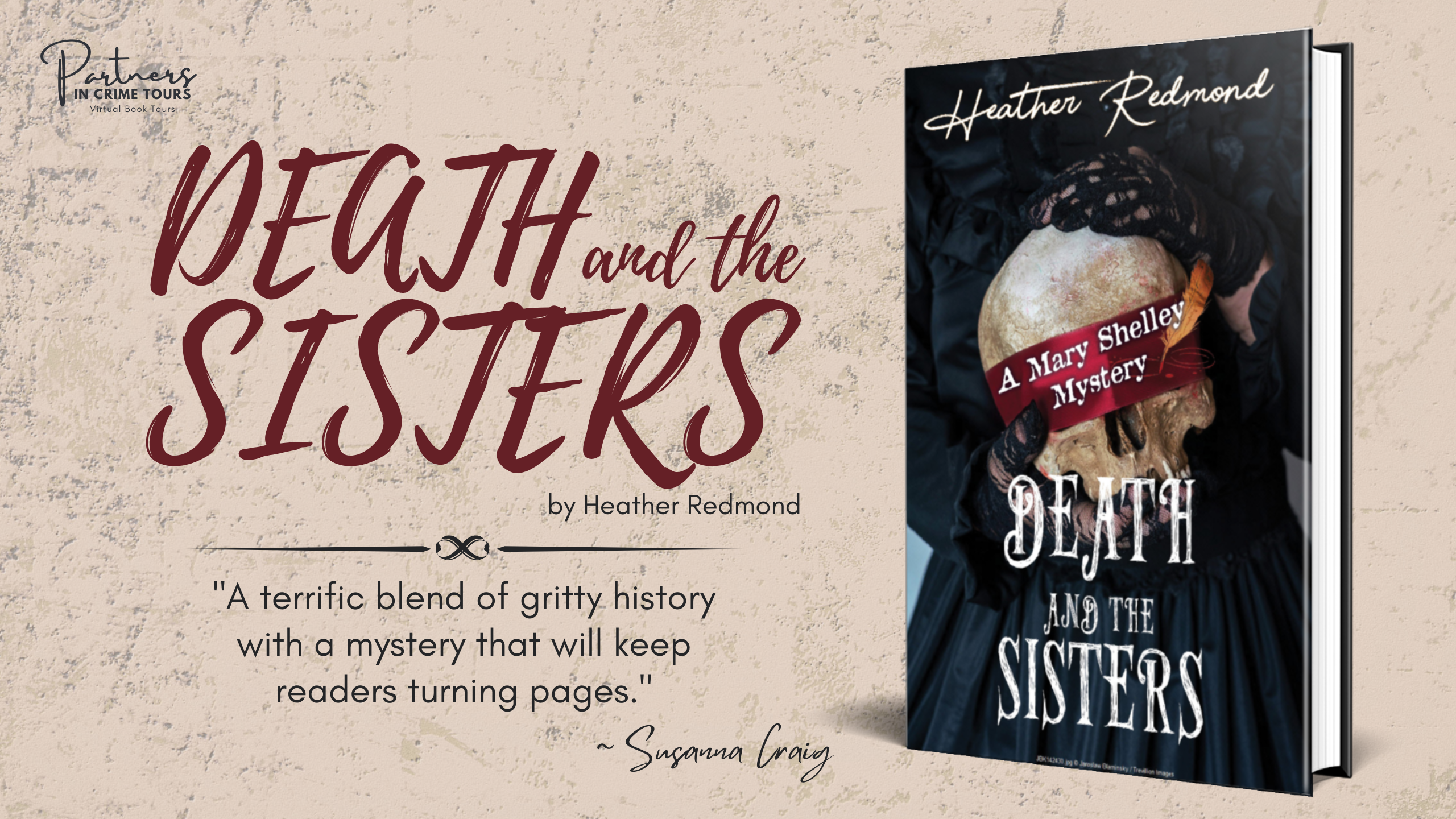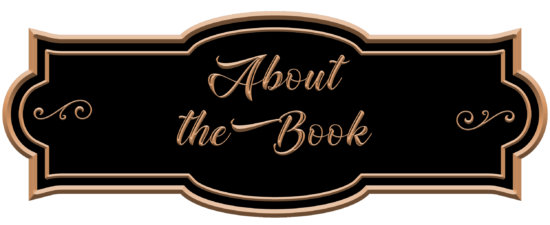 Mary Shelley Mystery: Book 1
Publication Date: September 26, 2023
The

 tangled relationships between Frankenstein author Mary Shelley, poet Percy Bysshe Shelley, 

and

 Mary's stepsister Jane Clairmont form 

the

 backdrop for an intriguing historical mystery, set in London in 1814, that explores 

the

 complex dynamic between 

sisters

 

and

 

the

 birth of teenaged Mary's creative genius.

London, 1814: Mary Godwin and her stepsister Jane Clairmont, both sixteen, possess quick minds bolstered by an unconventional upbringing, and have little regard for the rules that other young ladies follow. Mary, whose mother famously advocated for women's rights, rejects the two paths that seem open to her—that of an assistant in her father's bookshop, or an ordinary wife. Though quieter and more reserved than the boisterous Jane, Mary's imagination is keen, and she longs for real-world adventures.

One evening, an opportunity arrives in the form of a dinner guest, Percy Bysshe Shelley. At twenty-one, Shelley is already a renowned poet and radical. Mary finds their visitor handsome and compelling, but it is later that evening, after the party has broken up, that events take a truly intriguing turn. When Mary comes downstairs in search of a book, she finds instead a man face down on the floor—with a knife in his back.

The dead man, it seems, was a former classmate of Shelley's, and had lately become a personal and professional rival. What was he doing in the Godwins' home? Mary, Jane, and Shelley are all drawn to learn the truth behind the tragedy, especially as each discovery seems to hint at a tangled web that includes many in Shelley's closest circle. But as the attraction between Mary and the married poet intensifies, it sparks a rivalry between the sisters, even as it kindles the creative fire within . . .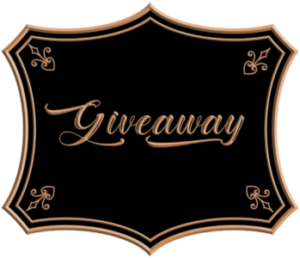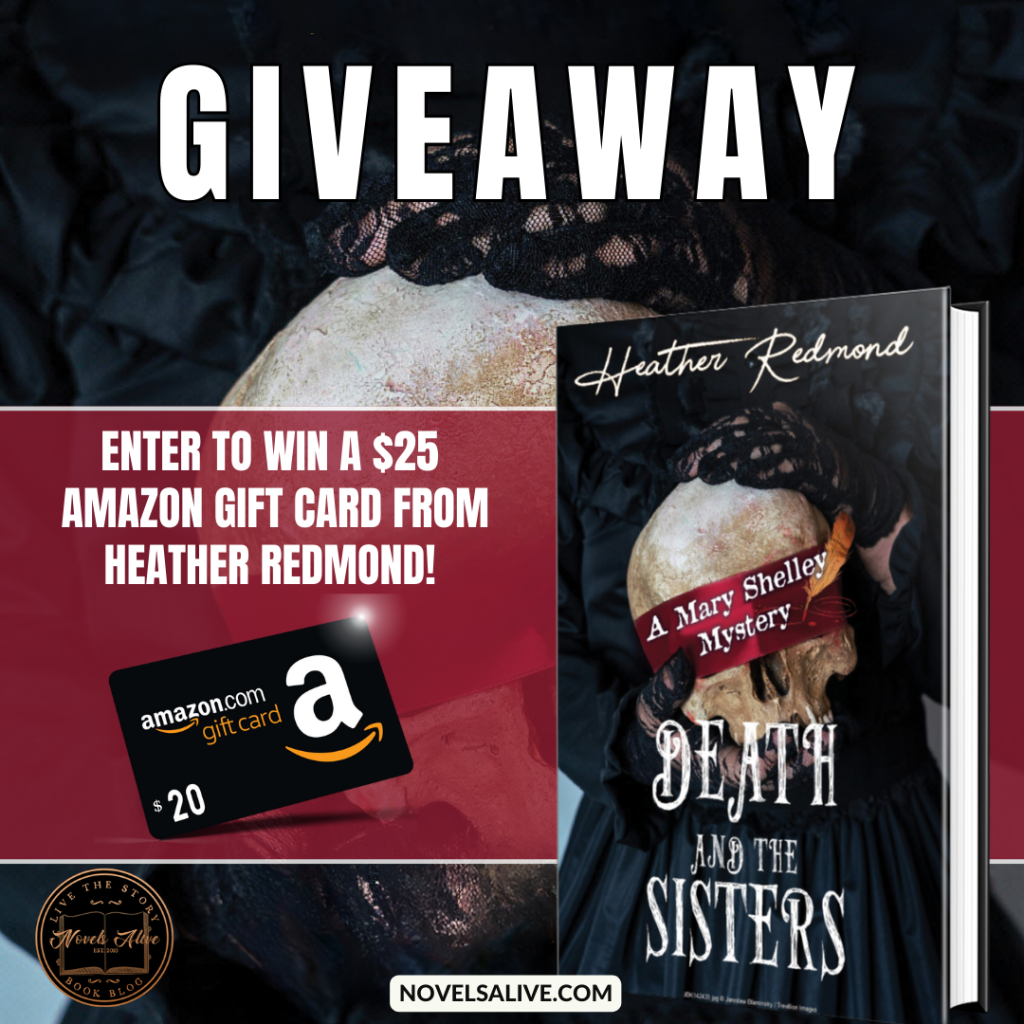 This is a giveaway hosted by Partners in Crime Tours for Heather Redmond. See the widget for entry terms and conditions. Void where prohibited.
The giveaway is for: 1 – $20 Amazon Gift Card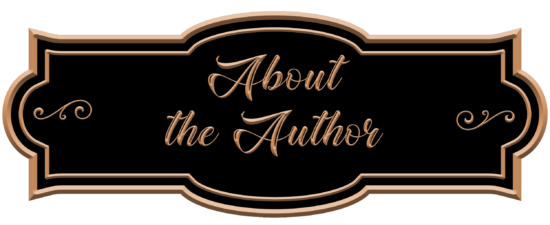 Heather Redmond is an author of commercial fiction and also writes as Heather Hiestand. First published in mystery, she took a long detour through romance before returning. Though her last British ancestor departed London in the 1920s, she is a committed anglophile, Dickens devotee, and lover of all things nineteenth century.
She has lived in Illinois, California, and Texas, and now resides in a small town in Washington State with her husband and son. The author of many novels, novellas, and short stories, she has achieved best-seller status at Amazon, Barnes and Noble, and other retailers. Her 2018 Heather Redmond debut, A Tale of Two Murders, has received a coveted starred review from Kirkus Reviews.

09/10 Review @ Country Mamas With Kids
09/25 Review @ Guatemala Paula Loves to Read
09/26 Review @ Bring on lemons
09/27 Guest post @ The Mystery of Writing
09/27 Showcase @ Books, Ramblings, and Tea
09/28 Interview @ Urban Book Reviews
09/29 Review @ Coffee and Ink
09/29 Review @ Novels Alive
09/30 Review @ Urban Book Reviews
10/01 Review @ Book Reviews From an Avid Reader
10/02 Guest post @ The Book Divas Reads
10/03 Interview @ Cozy Up With Kathy
10/03 Showcase @ Mystery, Thrillers and Suspense
10/04 Review @ Review Thick & Thin
10/05 Review @ Must Read Faster
10/06 Review @ Cozy Up With Kathy
10/06 Review @ nissa_the. bookworm
10/10 Review @ Its All About the Book
10/11 Review @ Wall-to-wall Books
10/11 Review @ Avonna Loves Genres
10/11 Review @ booking. with. janelle
10/12 Review @ fuonlyknew
10/15 Review @ The Book Review Crew
10/16 Review @ ashmanda. k
10/17 Review @ sunny island breezes
10/17 Review @ The Book Connection
10/18 Review @ Review Thick & Thin
10/19 Review @ Celticladys Reviews
10/19 Review @ Enjoyingbooksagain
10/20 Review @ alittlemixofvix
10/20 Review @ Why Not? Because I Said So Book Reviews