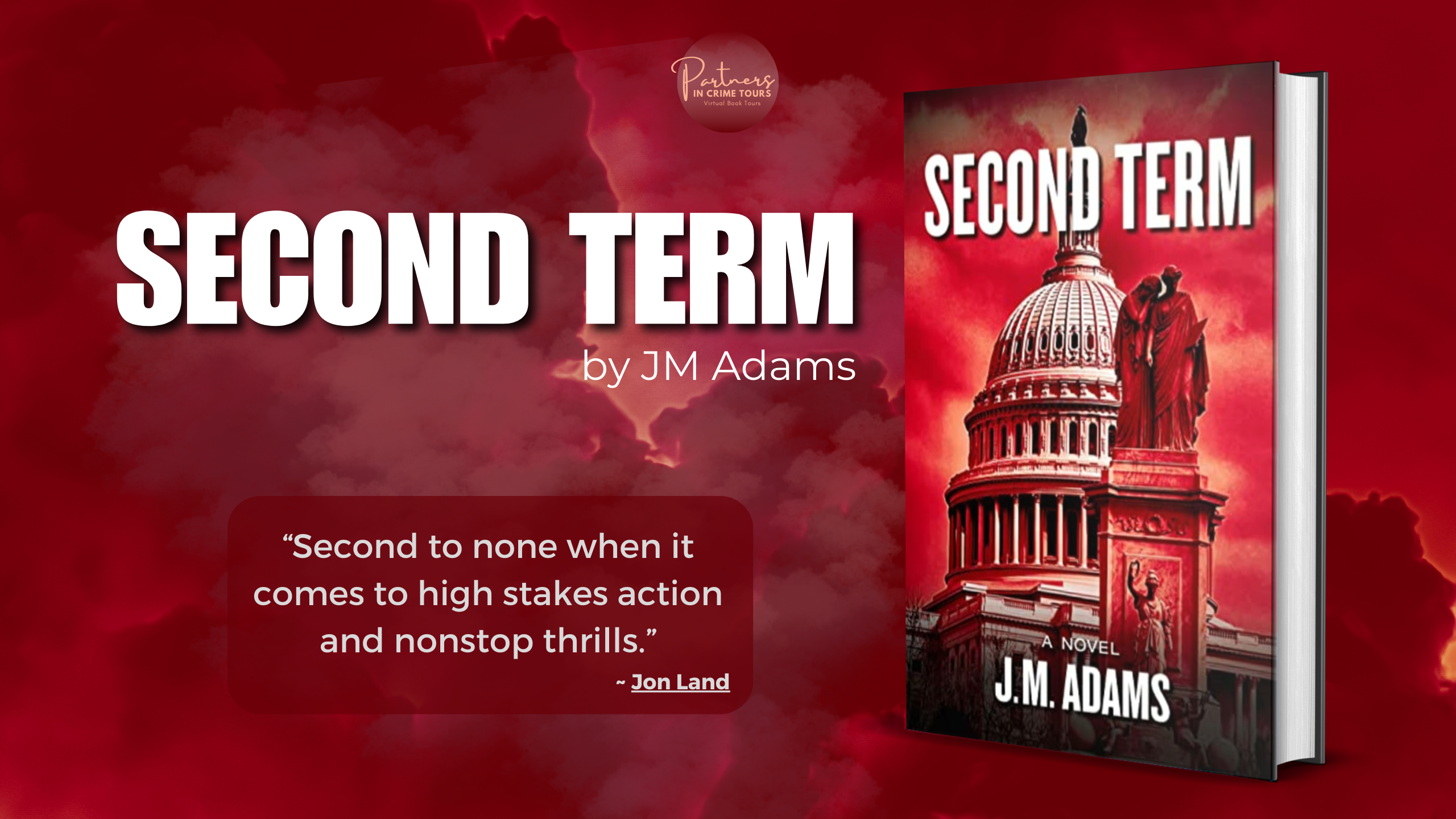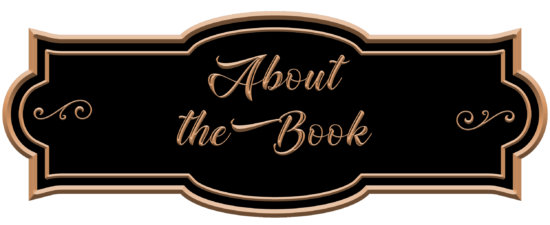 Publication Date: October 17, 2023
A lame duck president's desperate power grab threatens democracy in the United States—can former intelligence operative and single mother Cora Walker prevent catastrophe?
September 2012. Cora Walker, a DIA defense operative, learns of a terrorist plot in Benghazi and rushes to a secret installation to stop it. When her superiors ignore her dire warnings, she's forced to mount an unsanctioned attempt to thwart the attack. Her team barely repels the large force of invaders determined to kill Americans.
Sixteen years after her heroic actions in Benghazi, Cora is the press secretary for the Speaker of the House. As a single mom, she's struggling to balance her demanding job and her home life. Soon, things get more complicated at work as the lame duck president suspends habeas corpus and begins arresting members of Congress in a desperate attempt to retain power.
Cora springs into action to save the Speaker and prevent catastrophe. She'll have to work strategically to keep everyone safe—alliances turn sour, and her trust in others begins to falter. It's an uphill battle for Cora until an explosive finale exposes what can really happen to democracy when political extremism reaches new heights.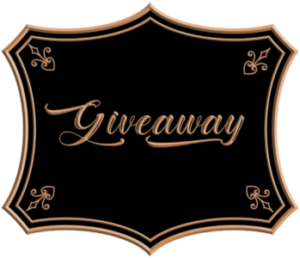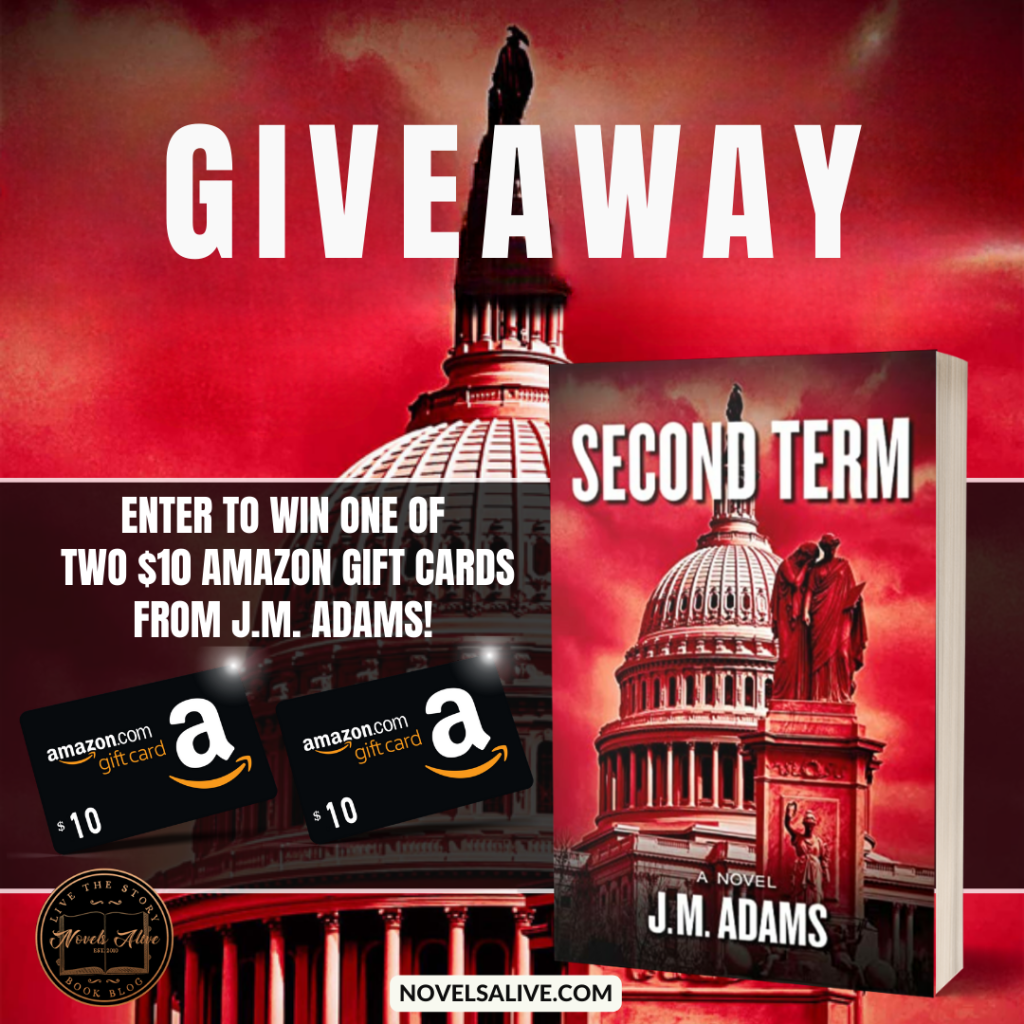 This is a giveaway hosted by Partners in Crime Virtual Book Tours for J.M. Adams. See the widget for entry terms and conditions. Void where prohibited.
The giveaway is for: 2 – $10 Amazon.com Gift Cards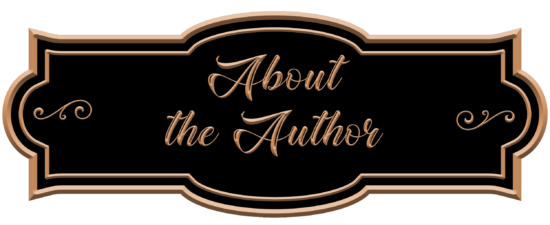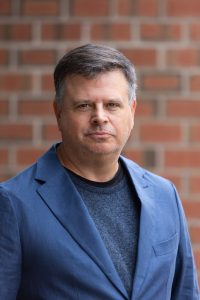 J.M. ADAMS has more than 15 years of on-air television journalism experience, reporting for CBS and NBC news affiliates across the United States.
Highlights from his career include sea patrols with the Navy after the 9/11 attacks and reporting on location from Kuwait, Iraq, and a number of hurricane disaster zones across the country. Adams was briefly detained in East Germany during the fall of the Berlin Wall. Second Term is his debut novel.
Adams lives in Northern New Jersey with his wife, two daughters, and a pair of Cavashons who appear to have taken over the house.

10/24 Podcast interview @ Blog Talk Radio
10/25 Showcase @ Mystery, Thrillers, and Suspense
10/26 Showcase @ Books, Ramblings, and Tea
10/29 Review @ Book Reviews From an Avid Reader
10/30 Guest post @ The Book Divas Reads
11/01 Review @ Country Mamas With Kids
11/03 Review @ Novels Alive
11/07 Review @ shnidhi
11/09 Interview @ Hott Books
11/13 Review @ Catreader18
11/14 Showcase @ Nesies Place
11/15 Review @ Melissa As Blog
11/16 Review @ Celticladys Reviews
11/17 Showcase @ Teatime and Books
12/08 1st Chapter Read & Review @ Mysteries to Die For: Toe Tags Podcast