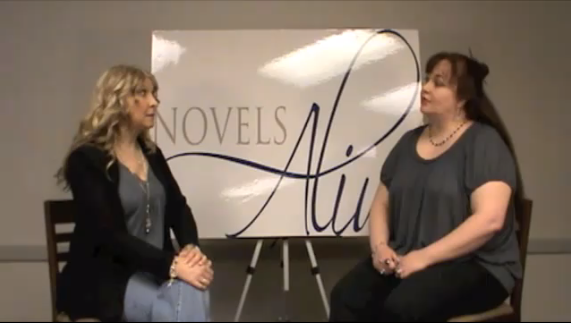 Bestselling, award winning author Shannon K. Butcher brings action, suspense, and romance to the paranormal realm in her gripping series called The Sentinel Wars. This series is based on the descendents of ancient guardians who are called Sentinels. Using their unique gifts, the Sentinels protect mankind from those who seek to destroy it. But before I reveal more about these fantastic stories, let me tell you something about Shannon.
The path she took to becoming an author is an unusual story. But then if you've ever read any of the four books in her Sentinel Wars Series, you already know this extraordinary storyteller is far from usual.
Even as a young girl, when Shannon set her mind on accomplishing something, she does it in spades. Her first goal was to become an Industrial Engineer like her father. She did just that and spent a number of years in the field as she worked on her next goal. That was the goal of learning about story and writing, but she didn't do it for herself. She did in order to be a better help to her husband-author, Jim Butcher. Thankfully, a funny thing happened as Shannon analyzed the mechanics of story, she fell in love with the telling of it and then she fell in love with romance, which makes us readers very lucky.
Just out this month is LIVING NIGHTMARE, the fourth book in The Sentinel Wars Series, where
[quote]"One Sentinel's burning loyalty and love may prove to be her greatest weapons. For nine years, Nika has had one goal: to save her younger sister from the Synestryn who hold her captive. Now the psychic bond Nika forged with her sibling is fading, and time is running out. But the one man who can unlock the power inside her left and never returned, leaving Nika alone to rescue a sister everyone else believes is dead.
Madoc swore to himself he would never enter Dabyr again. For his soul is nearly dead, and he fears what he might do to those he's sworn to protect — especially Nika. If he accompanies her into the Synestryn realm, his forbidden desire for her may unleash the savage monster within him. But Nika's need to rescue her sister is soon becomes intertwined with her passion for Madoc, while the a key to victory in the war may be within her reach…"[/quote]
In book three, RUNNING SCARED, one Sentinel's survival determines the fate of everyone.
[quote]"Lexi Johns has one purpose: to free her best friend from the hands of the Sentinels. And Zach, the Sentinel she has been running from for months, has one goal: to convince her that their destinies are entwined. For the magic that Zach has absorbed could destroy him if he doesn't find the woman who can channel it for him. And he knows Lexi is the one.
[quote]From an early age, Lexi has been taught to fear the Sentinels. And now she is an agent of a group out to destroy them. So when Zach finds her, it is Lexi's chance to strike at the heart of the Sentinels. But, as Lexi sees Zach's courage, selflessness, and honor, she begins to doubt her beliefs — and is faced with an unbearable choice."[/quote]
Book two in the series titled, FINDING THE LOST, a young woman must trust a warrior whose mesmerizing power frightens her.
[quote]"Andra Madison knows that monsters are real. She's been fighting them ever since her family was victimized by the Synestryn eight years ago. Now she's devoted to finding children who've been abducted by the Synestryn. When she gets a call about a lost little boy, she tracks him to a warehouse on the outskirts of town, where she's aided by a trio of human men…or so she thinks.
Paul has been searching for centuries for a woman like Andra. To find her, he strikes a bargain with a bloodhunter that could cost him his life. Now his desire for Andra threatens to destroy his much-needed control. Against her wishes, Andra agrees to join Paul on a journey fraught with danger–one that leads directly to the Synestryn."[/quote]
Then the book that began it all is BURNING ALIVE,
[quote]"for too long, Helen Day has been haunted by visions of her own death, surrounded by flames as a dark-haired man watches her burn. So when she sees the man of her nightmares staring at her across a diner, she attempts to flee–and ends up in the man's arms. There, she awakens a force more powerful and enticing than she could ever imagine.
The instant the Theronai warrior Drake touches Helen, the anguish he has borne for years fades away. He is determined to know why this beautiful, fearful woman has such power over him. The answer lies in his very blood–and in Helen's as well. For together, they may become more than lovers–they may become a weapon of light that could tip the balance of the war–and save Drake's people…"
[/quote]

The Sentinel Wars will not only have you turning the pages but on the edge of your seat. You can go to Shannonbutcher.com for more information, to treat yourself to excerpt from these fantastic books, and find out why Shannon is a star on her own.