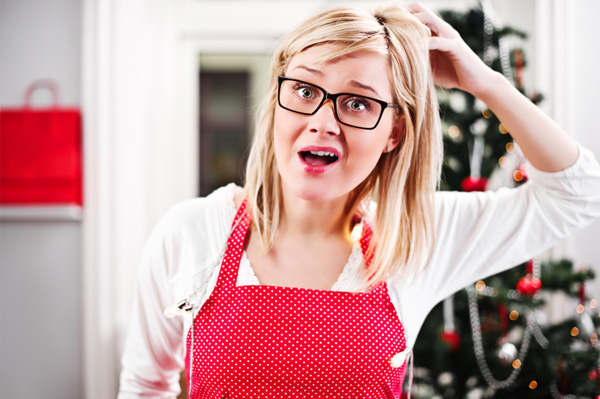 The holidays are almost over—no more long lines at the checkout, no more mystery cuts from wrapping gifts and no more stressing over what kind of present to get Uncle Whosit who only comes around once a year to over indulge in the eggnog. Now it's time get a gift for yourself and start the New Year off right.
The following December releases are just waiting at your local book store to provide the perfect escape into some well deserved "ME" time.
In no particular order of wonderfulness…
A MOST SCANDALOUS ENGAGEMENT by Gayle Callen
[quote]"Could she be the brazen lady who posed for the scandalous portrait?
Lady Elizabeth Cabot is no longer the reckless girl she once was. Now the darling of the ton, she is determined to put her past behind her. But who would have imagined that one immodest act could throw her entire world into chaos . . . and force her toward a loveless marriage? In desperation, she approaches her childhood friend, Peter Derby, with a daring plan.
Peter still remembers the wild and spirited girl who had stolen his heart. But could the rumors be true: is she the model for the scandalous painting hanging in London's most exclusive gentlemen's club? If Peter agrees to pose as her fiancé, Elizabeth has promised to reveal the whole truth.
But Peter has his own ideas about this sham "engagement" to the exquisite beauty who's always been just out of his reach – and he's willing to incite yet another scandal to make her heart truly his."[/quote]
The second book in the Scandalous Ladies Trilogy continues the mystery in discovering which of the three "proper" young ladies in question actually posed au naturale  for the infamous painting now on display in our rakish trio of heroes favorite men's club. After being caught in the act of trying to steal the painting, the ladies have now become the focus of a wager to uncover the real "scandalous lady".
In A MOST SCANDALOUS ENGAGEMENT, it's Lady Elizabeth's turn to try and thwart Peter from finding out the truth, but a very persistent suitor throws a monkey wrench into the works and she end up needing Peter's help to hold him off by participating in a pretend engagement.
In true Callen style, their story is full of warmth, laughter and sometimes heartache that make reading one of her stories a particular treasure for the heart.
HIS CHRISTMAS PLEASURE by Cathy Maxwell
[quote]"Anything can happen at Christmas!
When her father threatens to marry Abigail Montross off to a man twice her age (and with thirteen children!), she decides to elope instead with the irresistibly handsome Baron de Vasconia. She knows all about his notorious reputation. He is the most seductive man in all of London, but he's vowed to protect her, so she allows herself to be tempted into his bed, promising to guard her heart at all costs.
Andres believes he's entered into nothing more than a marriage of convenience with a charming and very wealthy young woman. But the days – and nights – Abigail spends in his arms soon reform this rogue. He'll do anything to gain her love – until they each discover the truth about the other and old wounds are revealed.
It's the season of miracles and passion – when love not only awakens the senses but delivers the greatest gift of all . . ."[/quote]
This is the fourth book in Cathy Maxwell's, Scandals and Seductions Series and features the return of Abigail from THE MARRIAGE RING, who after her long standing engagement is ended finds herself on the verge once again of a betrothal to man not of her own choosing. Deciding that it's high time she took matters into her own hands she enters into a marriage of convenience with Andres, the mysterious Baron de Vasconia.
For Andres, Abigail's offer is the timely answer to a desperate prayer and for that alone he is determined to make her happy, even when things don't turn out quite how he had them planned.
HIS CHRISTMAS PLEASURE is one of those stories that completely warms your heart and offers a treat to the romantic soul in all of us who continue to believe in happy endings.
[quote]DUKES TO THE LEFT OF ME, PRINCES TO THE RIGHT by Kieran Kramer
"Their engagement was a fake.
Most women would not be pleased to be labeled a spinster. But Lady Poppy Smith-Barnes isn't most women. In fact, Poppy has invented an imaginary fiancé, the Duke of Drummond, to deter unwanted suitors. A very useful fellow, this duke, until the real Drummond turns up and uses Poppy's ploy to trap her in a betrothal.
Will their passion make it real?
A good spy flies below the radar. Which is why being named one of the Prince Regent's "Impossible Bachelors" is so inconvenient for Nicholas Staunton. Every society female will be out to ensnare him. Nicholas needs a fiancé—and Poppy's ruse is the answer. How could he have known she'd be a brazen, sensual siren with an irresistible taste for adventure? Now nothing less will do than to convince his fiery Poppy to revoke her spinster status…for good."[/quote]
New author, Kieran Kramer continues with the same light-hearted style that made WHEN HARRY MET MOLLY one of my favorite new finds of the year.
With a contemporary flair for dialogue, a great sense of humor that borders on the wonderfully absurd and witty—Poppy and Nicholas' romance could easily translate to the big screen into a rom-comedy that I would want to watch over and over again.
Here's hoping everyone had a safe and enjoyable holiday season, with best wishes to you all for 2011!
Please Support the Author by Purchasing Their Books: