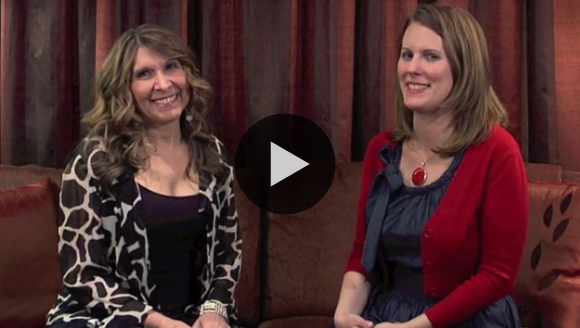 When it comes to reading witty love stories with snappy dialog, feisty females and roguish (but, lovable) gentlemen, you simply can't go wrong with a book by New York Times Bestselling Author, Tessa Dare.
Novels Alive TV's Dayna Linton had the pleasure of meeting and interviewing this author at the April 2012 Romantic Times Fan convention in Chicago to discuss her work and upcoming releases.
According to her bio on tessadare.com she is a "part-time librarian, full-time mommy and swing-shift writer living in Southern California" but, as a great fan of her stories I'd like to add "relaxation therapist" to the mix. Her stories have the ability to sweep you away from the stress and dull drums of the everyday like few others can.
Picking up a Tessa Dare novel is like digging into a carton of your favorite ice cream without all those troublesome calories (or brain freeze). They are a slice of self indulgence that any lover of heartfelt and humorous romance novels should enjoy at least once and there is no finer example than the books in her latest; Spindle Cove series.
The fictional Spindle Cove is a haven, of sorts, for females who for one reason or another were made to feel like misfits and when a group of men arrive, by order of the King to form a militia, their world starts to go a bit topsy-turvy. This series is all about people discovering second chances and finding love in the least likely of places, with an endearing cast of primary and secondary characters that make you wish you had the power to travel back in time to such a place to witness their lives first hand.
For those of you who have already fallen in love with this series you will be thrilled to hear that the final chapter, A LADY BY MIDNIGHT, will be available on August 28th. But, in the mean time be sure to keep your eyes peeled this month for the release of THREE WEDDINGS AND A MURDER.
This E-book anthology includes three historical romances and one romantic thriller in four distinct voices, united for one cause. All profits from the purchase of the anthology will be donated to the Avon Breast Cancer Walk, "supporting research to find a cure or prevention for breast cancer, as well as programs that enable all patients to access quality care."
[quote]THE SCANDALOUS, DISSOLUTE, NO-GOOD, MR. WRIGHT, is Tessa's contribution to this anthology which she describes as…"Just a fun frenemies-to-lovers romance between Miss Eliza Cade, a thwarted debutante, and Harry Wright, the devilish rogue who is all kinds of Wrong."[/quote]
For more on these upcoming releases be sure to watch our video interview with this lovely and immeasurably talented author on NovelsAlive TV.