Novels Alive and Be My Bard and are extremely honored to welcome one of romance's most iconic authors to this week's edition of "10 Questions With…" , New York Times Bestselling author, KAT MARTIN!
We've all pondered the age old question of which came first the CHICKEN or the EGG?  As a writer, when creating a new story, which tends to come first for you—the CHARACTERS or the PLOT?
I'm a switch hitter.  Sometimes a character will come into my head and hammer away until he or she gets a story.  Generally I tend toward plot.  I write a lot of plot even if it starts with character.
It's inevitable that small bits and pieces of a writer's own personality will make their way into the characters they create. But if you had to write yourself into one of your books, would your character most likely be the hero/heroine, the steadfast best friend, the comedy relief or the villainous mastermind?
Are you kidding? I would want to be the heroine, of course. The recipient of all that great sex and falling in love with a fabulous man who loves me desperately in return? Nothing else is in the running.
Speaking of villains…do you prefer writing characters that are clearly evil from the second they appear on the page or the surprise villain that no one would ever expect?
I like people villains who are a little more complex, bad, really bad, maybe, but motived by something–money, revenge, bad childhood. Could be a lot of different reasons. I do think there is a place for super evil villains. I think both are work for different kinds of stories.
If you had the power to step inside the pages of any book for 24 hours, which one would you choose and why?
Twenty four hours, huh? That makes it tough. I would have to say Desert Heat, my rodeo book, because Dallas Kingman has got to be one of the sexiest men of all time. However, I recently fell in love with Dylan Brodie, and Dylan lives in Alaska, one of my favorite places in the world. He is also a sexy hunk, so it would be a difficult call.
If you could use that same power to jump through the screen into the world of your favorite television show or movie, which would it be and why?
Wow, that's even harder. There's a new show called Intelligence that has a really hunky hero and the stories are interesting. Playing the role of his lady bodyguard would definitely be fun.
Over the last few years, books of an erotic nature or with taboo subject matter have become more acceptable—even popular—in the mainstream marketplace. How, if at all, has this change affected the way that you write your own "love scenes"?
Probably not much. I read across most genres. Though I have no interest in the alternative sex books (am I saying it right?). I like sexy books, not really dirty books.  There is subtle difference for me, one that is impossible for me to describe. I don't see Shades of Grey as dirty. Super hot sexy, but not dirty. So there you go. I like my love scenes to fit where the couple is in the story. Their relationship at that time. They can be super hot or softer, more poetic. Both work for me.
There was once a time when authors had to rely almost solely on mainstream media like newspapers and magazines to find reviews written on their latest book. Now that the internet has made it possible for anyone with a keyboard to become an armchair critic, has the sheer number of reviews available for your books made it easier or harder to deal with criticism?
I don't generally read reviews. It freaks me out if I get a bad one. Staying focused for the long haul it takes to finish a book and stay positive is extremely difficult. I need all the good vibes I can get. I'm lucky most of the time and my reviews are mostly good. One bad one sticks with me longer than 20 good ones. So…I mostly don't read them.
Many authors have branched out into multiple genres over the years. Is there a particular genre of fiction that you have always wanted to tackle but, haven't tried yet?
I wanted to try straight contemp, but did it a few years back with a couple of small hardcovers, the Christmas Clock, and A Song for My Mother. Got it out of my system.
If you could choose one historical/contemporary romance from your own or another author's library of work to be made into a feature film which would it be and why?
I think Against the Wild, my new release, would make a perfect Lifetime movie. In fact I've spoken to some of their people about it. Who knows, maybe I'll get lucky.
Tell us a little bit about the project you are working on now or share something about your newest or upcoming release(s).
Against the Wild is my next release, out May 27th. It's the first of three new Against Books about the Brodie brothers of Alaska. Dylan Brodie first appeared in Against the Mark.  This is Dylan and Lane Bishop's story. I'm currently working on Against the Sky, which is Nick Brodie's tale. After that, I take on Rafe Brodie, the oldest. They are all sexy, high-action adventure stories. I spent several months in Alaska and absolutely fell in love with it. I'm hoping readers will, too.
Thanks so much for having me. Best wishes for a great 2014!  Kat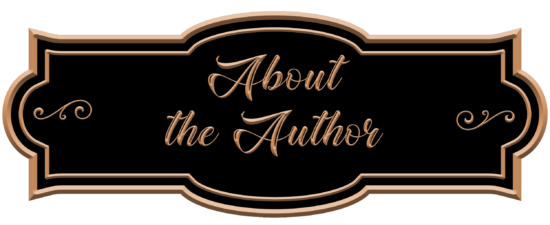 Currently living in Missoula, Montana, Kat is the New York Times bestselling author of over fifty Historical and Contemporary Romance Suspense novels.  Before she started writing in 1985, Kat was a real estate broker.  During that time, she met her husband, Larry Jay Martin, author of more than twenty books, both westerns and mysteries.  Kat is a graduate of the University of California at Santa Barbara, where she majored in Anthropology and also studied History.
"I've always loved books.  I was an avid reader, with any number of my own stories rolling around in my head.  Writing them down seemed a logical step."
"I love anything old," Kat says.  "I love to travel and especially like to visit the places where my books are set.  My husband and I often stay in out-of-the-way inns and houses built in times past.  It's fun and it gives a wonderful sense of a by-gone era."
Kat began with historical romance and is currently writing romantic suspense. She is published in twenty foreign countries." ~ www.katmartin.com