Novels Alive and Be My Bard are very pleased to welcome, the lovely Collette Cameron to this week's edition of "10 Questions With…".
Following the interview you will find a short excerpt from Ms. Cameron's latest release THE EARL'S ENTICEMENT.
We've all pondered the age-old question of which came first the CHICKEN or the EGG? As a writer, when creating a new story, which tends to come first for you—the CHARACTERS or the PLOT?
Hmm, I had to think about this question.
I complete a questionnaire for both my hero and heroine before I start writing. It has over fifty questions but really helps me get inside their heads. That is, until they change their minds about something. We argue a bit. They always win after reminding me it's their story that I'm telling.
I do have basic plot points I want to include in each book, but I always know who my characters are before I start writing. They are pretty outspoken about changing the plot on whatever whim takes their fancy that day.
On the other hand, I have notes jotted down for several new story ideas, and I don't know who the characters in those stories will be. Still, when I get ready to write those novels, I'll force myself to complete the questionnaire, so, I guess I have to say, my characters come first.
It's inevitable that small bits and pieces of a writer's own personality will make their way into the characters they create. But if you had to write yourself into one of your books, would your character most likely be the hero/heroine, the steadfast best friend, the comedy relief or the villainous mastermind?
How about a comic relief heroine?
I've been told you should try to keep humor out of historicals. I write Regency Scottish novels and no matter how hard I try, I can't keep my quirky humor out. So, I've stopped trying.
I actually strive not to make my heroines like me, but several of my readers who know me swear they can hear me saying the things my heroines say. One reader even said she laughed out loud at something my hero in my new release, THE EARL'S ENTICEMENT, said. She claimed he sounded just like me, dry wit and all.
Not sure I like being told I sound like a man. Or he sounds like me.
Speaking of villains…do you prefer writing characters that are clearly evil from the second they appear on the page or the surprise villain that no one would ever expect?
I've done both. I enjoy having an obvious villain, but it's an awful lot of fun to create other types of villains too. Intrusive Mrs. Pettigrove springs to mind.
My readers generally know right away who the main villain is, though I often have more than one and the secondary villain is usually unexpected.
If you had the power to step inside the pages of any book for 24 hours, which one would you choose and why?
This is going to surprise you, but I'd love to step inside the 1811 DICTIONARY OF THE VULGAR TONGUE and see and hear those terms in usage. I know you were thinking of a novel, and there are many I'd love to visit, but the terms in that dictionary . . .
So many of them are hysterical. Can you imagine a scene where you hear a lord call another lord a twiddlepoop or a cod pate?
If you could use that same power to jump through the screen into the world of your favorite television show or movie, which would it be and why?
Whenever I think of a fabulous historically set movie, THE COUNT OF MONTE CRISTO pops to mind first. Naturally, I'm only interested in the intriguing plot and the gorgeous main character has no appeal whatsoever.
Hey, even my twenty-two year-old son told me that's his favorite romantic movie. He then asked if that's the kind of books I write. I suggested he read one and find out. He looked at me like I'd sprouted another head.
He shook his head and muttered, "No, Mom. I can't read one of your sex books."
Over the last few years, books of an erotic nature or with taboo subject matter have become more acceptable—even popular—in the mainstream marketplace. How, if at all, has this change affected the way that you write your own "love scenes"?
Technically, Regencies are supposed to be sweet, but my books do have a bit of spice. I like to call it a nice salsa; enough to heat things up a bit, but no habaneros, if you know what I mean.
I don't see myself writing erotica or other subject matter that was once considered taboo. That's just my personal writing preference based on the genre's I pen. I write what I read, so while we see more subject matter being published that was once considered off limits, I don't expect it will affect me all that much.
There was once a time when authors had to rely almost solely on mainstream media like newspapers and magazines to find reviews written on their latest book. Now that the internet has made it possible for anyone with a keyboard to become an armchair critic, has the sheer number of reviews available for your books made it easier or harder to deal with criticism?
When my first book released, I was petrified of getting a negative review. Shaking my head here and grinning. I was such a coward.
I've become much more thick-skinned since then. People have had strong opinions about books for centuries. We just happen to live in a time where it has become easy to share personal views with a simple click of a mouse. And boy do some people enjoy sharing their opinions!
It's nice to see large numbers of reviews, but I have to remind myself, reviewers only represent a small percentage of actual readers. I appreciate the time reviewers take to review a book, but dealing with criticism has become a right-of-passage for the modern-day author.
Many authors have branched out into multiple genres over the years. Is there a particular genre of fiction that you have always wanted to tackle but, haven't tried yet?
Of course!
I have a fun time-travel series I want to write. I will write it when I'm done with my current series. Or maybe, I'll start it in between books.
I also have ideas for a paranormal inspirational series, a Highlanders series, and even a contemporary. If only I could write faster.
If you could choose one historical/contemporary romance from your own or another author's library of work to be made into a feature film which would it be and why?
I just read the most wonderful medieval by Sarah Hegger. THE BRIDE GIFT kept me up late three nights in a row.
Think knights rescuing damsels who don't want to be rescued. Crafty, yet drop-dead, handsome villains, a crusty but endearing maidservant, and enough romance, betrayal and suspense to keep you perched on the edge of your seat biting your nails until you turn the last page.
Now that book would make a splendid feature film.
Tell us a little bit about the project you are working on now or share something about your newest or upcoming release(s).
I just released THE EARL'S ENTICEMENT, the third book in the Castle Brides Series. It's the story of a feisty unconventional Scots noblewoman who imprisons a stuffy English earl in the dungeon of her family's keep. Let's just say Roark is none too pleased, even after Adaira releases him.
My new series, The Highland Heather, Romancing a Scot Series, I'm working on right now is a spin-off of the Castle Brides Series. The first book is finished, and I'm one third of the way done with the second.
There's lots of writing ahead for me this summer. Not only do I have to finish the second book in the series, I have a Regency novella due in August and my contribution to a Viking/Highlander anthology is due in September.
Thank you so much for inviting me to be here today, Dayna.
Thank YOU Collette, for joining us! ~Teresa S. & Dayna L.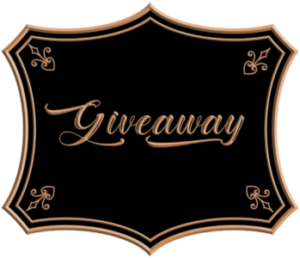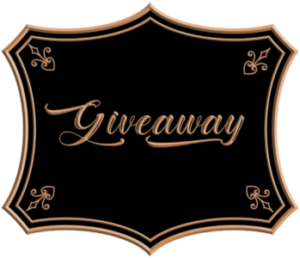 Post a comment, tweet or like to enter to win a ePub copy of THE EARL'S ENTICEMENT!
a Rafflecopter giveaway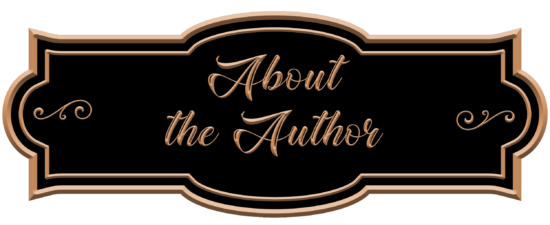 Award-winning, Amazon best-selling, and multi-published historical romance author, Collette Cameron, has a BS in Liberal Studies and a Master's in Teaching. A Pacific Northwest Native, Collette's been married for thirty years, has three amazing adult children, and five dachshunds. Collette loves a good joke, inspirational quotes, flowers, the beach, trivia, birds, shabby chic, and Cadbury Chocolate. You'll always find dogs, birds, quirky—sometimes naughty—humor, and a dash of inspiration in her novels. Her motto for life? You can't have too much chocolate, too many hugs, or too many flowers. She's thinking about adding shoes to that list.