Novels Alive along with our sister site Be My Bard, is thrilled to have Award-winning author, Rita Herron, as our first guest for our new Thriller Thursdays With… segment!
What drives your story forward in your books the most, the characters or the plot?
That depends on the book. For my suspense, the plot and villain come first. For my romantic comedies, it's often the other way around – I have a particular character in mind that keeps talking to me in my head. Although in my Slaughter Creek series (DYING TO TELL, HER DYING BREATH, WORTH DYING FOR and DYING FOR LOVE), the character of Amelia, who experiences dissociative identity disorder, came to me first. I think we all have different sides to our personalities (for example I like to write romantic comedies and really dark suspense) so I was drawn to writing this heroine. For this latest book, ONE NIGHT TO KILL, I was struck by the situation – what happens when three military men are given seven nights of leave – is it filled with rest and relaxation or intrigue?
If you were a character in one of your books, which would you be? The hero/heroine, mentor, villain, love interest, etc.
Probably the mentor as I seem to be the nurturing motherly type – LOL.
If you had the power to make any of your books into a film, which would it be and why?
I'd love to see my romantic comedy THE BACHELOR PACT (three books in one) made into a movie as it's fun, romantic and also evolves around family! For my suspense, I'd like to see the Slaughter Creek series made into a movie or TV series since the story is so complicated and ongoing. It also evolves around brothers who are slightly estranged but who come back together through the story – a theme I love to pursue!
Do people you know end up as characters in your book? Be honest…
Most of the characters are composites of different people I've known. The brothers and hero in The Bachelor Pact series are composites of my husband and son who were very protective of their sisters to the point of being infuriating at times. But their love is genuine and touching — what girl wouldn't admire a man for loving her like that?
The heroes in the Seven Nights series (book one: ONE NIGHT TO KILL) are composites of the qualities I think exemplify military heroes. Strong, tough, protective, honorable – men who fight for their country and the ones they love.
I do find the heroines I write are often women who face obstacles and danger, but they're strong and are women who are giving back to the world in a good way. For example, Sadie in DYING TO TELL is a children's advocate. Agent Liz Lucas in WORTH DYING FOR is an FBI profiler. Amelia in DYING FOR LOVE ( available for preorder now) is fighting against all odds to find the son she believes was taken from her at birth.
Do you surprise yourself at your ability to write the vilest villains with such believability? Which book is your most vile villain featured?
I surprise my family and friends at how dark and twisted my villains are! They are the most fun to write!
Probably the most twisted one was in WORTH DYING FOR (out now!) where the serial killer collects body parts of his victims and keeps them as trophies in mason jars. Although if you read the series, you understand the reason why he is specific in targeting his victims the way he does. The key to writing a believable villain is to make his motivation real, and to get in his head enough to understand why he does the twisted things he does. I've always been interested in psychology, so this is an intriguing part of storytelling for me.
Which of your characters did you or will you enjoy killing off the most?
Commander Arthur Blackwood in the Slaughter Creek series – he's completely ruthless and has tortured so many children that he deserves to die a terrible death!
Is there a particular genre of fiction that you have always wanted to write, but haven't yet tackled?
Southern women's fiction. I have at least three novels started featuring very southern, literary, almost Appalachian characters. Maybe one day I'll finish those.
As with the rest of us, you have a real life to live. So, in your most recent book, what was happening in your life and how did it influence your writing?
Hmm, my life has taken a couple of nasty turns the past couple of years. My husband is fighting cancer (is doing well at the moment but undergoing chemo), so I've found I'm drawn back to writing some lighter books as I did early on in my career. We all need to laugh in the dark times!
Out of it was born my latest self published book – ONE NIGHT TO KILL – out now!
Can you judge a book by its cover? How much input do you have on the look/feel of your cover?
I do think the cover should reflect the tone and type of story an author is writing. That makes it easier for readers to identify with an author or series. That said, some publishers don't give authors a lot of input.
For my Amazon Montlake series Slaughter Creek, the publishers have been fabulous and asked for suggestions for cover ideas, so we discussed possible "looks" to reflect the tone of the series and the story lines as well as the setting.
For my Seven Nights series ONE NIGHT TO KILL, I am self publishing and am working with an artist to capture the feel of this series which is lighter in tone than the Slaughter Creek books, much sexier, but also has some mystery elements.
What's one of the most important things you'd like your readers to know about you? What defines you most as an author?
I like stories of all kinds and simply enjoy the storytelling process. That's probably reflected in the fact that I write different kinds of stories ranging from light to dark to suspense to family oriented, more poignant tales.
Some authors only focus on one type of book and that's smart as far as branding. But creatively, for me, I enjoy going back and forth between the two.
Please tell us a little bit about the project you are working on now.
I have several projects in the works. I'm hoping to start a new dark romantic suspense series soon and have outlined three stories for that series tentatively titled GRAVEYARD FALLS.
On the lighter side, I plan to add to the Seven Nights romantic suspense series that I've started with ONE NIGHT TO KILL so look for book two in that series later this year, tentatively titled TWO NIGHTS TO LIVE.
I've also started a heartwarming, humorous romantic mystery series evolving around three sisters who are estranged but who come back together to build a wedding business in a small North Georgia town. Book one will be a Christmas novella tentatively titled GOING TO THE CHAPEL
Can you tell us something about your latest release.
Thriller wise—WORTH DYING FOR is the third book in my Slaughter Creek series and is the story of Special Agent Rafe Hood and FBI profiler Liz Lucas, former lovers, who must work together to track down a ruthless serial killer. But Liz is haunted by another sadistic killer, the man who murdered her mother. Teaming up with Rafe puts her life in danger again. Rafe blames himself for Liz's near death in the previous case, and this time is determined to keep her alive.
But can she forgive him for his past mistakes and let him in her heart again?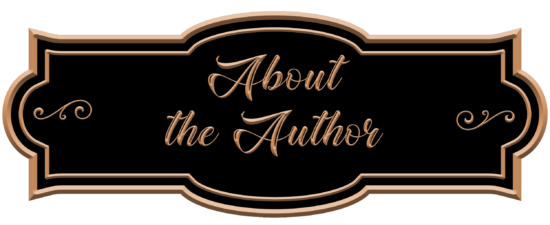 Award-winning author Rita Herron fell in love with books at the ripe age of eight when she read her first Trixie Belden mystery. Although she wanted to be a writer then and actually scrawled her first novel at age twelve, she didn't think real people grew up to be writers, so she became a kindergarten teacher instead. Ten years ago, she traded her classroom storytelling and puppets for a computer and now writes so she doesn't have to get a real job.
Having sold over fifty books to date, she enjoys spinning spine-tingling romantic suspense tales filled with murder, mayhem, and spicy romance as well as sexy romantic comedies. Rita Herron currently writes romantic suspense for Harlequin Intrigue and she's writing dark, gritty romantic suspense thrillers for Amazon Montlake.
If you want to know more about Rita or have a question for her about her books, or writing in general, email Rita and she'll be happy to answer your question.