To celebrate the release of THE TRUTH ABOUT LEO, the incomparable New York Times and USA Today Bestselling author, Katie MacAlister is giving you the opportunity to win a citrine and diamond necklace fit for a princess!
It's simple, all you have to do is go to the Rafflecopter form below and do any of the listed options for a chance to win this beautiful necklace. How simple is that?
ABOUT THE BOOK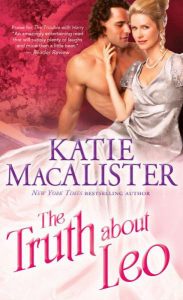 Can Dagmar flee Denmark
Dagmar Marie Sophie is a poverty-stricken Danish princess whose annoying royal cousin is about to have her stuffed away in a convent. When she finds a wounded man unconscious in her garden, she sees a way out of her desperate situation.
By Lying to Leo?
Leopold Ernst George Mortimer, seventh earl of March, and spy in the service of the king, finds himself on the wrong end of a saber and left for dead. He wakes up not remembering what happened…in the care of a beautiful woman who says she is his wife.
Back in London, Leo-with the help of his old friends the eccentric Britton family-sets out to unravel what he's forgotten… Is Dagmar truly the wonderful, irrepressible woman who makes his heart sing, or is she a dangerous enigma bent on his destruction?
ABOUT THE AUTHOR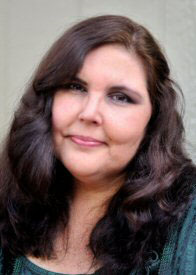 After writing several boring software books, Katie MacAlister switched to fiction, where she could torment her characters, indulge her penchant for witty dialogue, and fall madly in love with her heroes. The Truth About Leo is a brand new romance continuing the series of delightful Regencies that launched her career. A regular on the New York Times, USA Today, and Publishers Weekly bestsellers lists, Katie MacAlister has written thirty novels, including unforgettable paranormal, historical, and contemporary romances, which have been translated into numerous languages. She lives in the Pacific Northwest. Visit katiemacalister.com to learn more about the author.
ABOUT THE GIVEAWAY
Enter on Rafflecopter to win a Citrine and diamond necklace fit for a princess.
(Options for entering include: liking Katie MacAlister on Facebook, liking the publisher Sourcebooks on Facebook, Tweeting about the giveaway, and leaving a blog comment).