This week we have one of my favorite authors of all time visiting with us at Novels Alive and Be My Bard.com.  A very familiar name on the New York Times Bestseller's list, the incomparable…SABRINA JEFFRIES!
We've all pondered the age old question of which came first the CHICKEN or the EGG? As a writer, when creating a new story, which tends to come first for you—the CHARACTERS or the PLOT?
It depends on the book. When I've already established a character in a previous book as being a certain way, then I have to fit the plot to the character. I tend to be plot-centered, so usually the idea for a plot comes first, but if a character is strong enough in a previous book, I have to shape the plot around him/her. So it's kind of both.
It's inevitable that small bits and pieces of a writer's own personality will make their way into the characters they create. But if you had to write yourself into one of your books, would your character most likely be the hero/heroine, the steadfast best friend, the comedy relief or the villainous mastermind?
The heroine, of course! I want to have all the fun and get all the glory. J
Speaking of villains…do you prefer writing characters that are clearly evil from the second they appear on the page or the surprise villain that no one would ever expect?
I've done both, so I don't know if I have a preference. The most important thing is that the villain be a real person. He (or she) has to have characteristics that make his/her evil comprehensible. The behavior is still unacceptable, but it's important for the reader to see how the person became warped. I can't stand cardboard villains, and I don't believe that people are born evil. Their experiences and choices make them into what they become.
If you had the power to step inside the pages of any book for 24 hours, which one would you choose and why?
Only one?? I would happily enter Meljean Brook's THE IRON DUKE, if only to see that world firsthand. It sounds so fascinating—just enough like Regency England to feel familiar, but with airships and mechanical limbs and nanoagents that heal a person. I would love to see it. Plus, the Iron Duke himself is hot!
My other choice would be PRIDE AND PREJUDICE, of course, just so I could see Regency England firsthand and meet Mr. Darcy.
If you could use that same power to jump through the screen into the world of your favorite television show or movie, which would it be and why?
It would have to be BECOMING JANE, about Jane Austen. I would kill to be able to meet her and have a woman-to-woman talk. Or rather, a writer-to-writer talk.
Over the last few years, books of an erotic nature or with taboo subject matter have become more acceptable—even popular—in the mainstream marketplace. How, if at all, has this change affected the way that you write your own "love scenes"?
It hasn't really changed my love scenes at all, because my audience is the same as always (or at least, I think it is). I like erotica, so I wouldn't mind writing some, but turning my historicals into erotic romances would unsettle my readers, I think. There are already certain words I use in my scenes that some readers find offensive, but I've always used them, so that's not a factor of the recent changes.
There was once a time when authors had to rely almost solely on mainstream media like newspapers and magazines to find reviews written on their latest book. Now that the internet has made it possible for anyone with a keyboard to become an armchair critic, has the sheer number of reviews available for your books made it easier or harder to deal with criticism?
Nothing makes it easier to deal with bad reviews. I can read fifty good reviews and one bad one, and the bad one is the one that sticks in my mind, especially if I think that the reviewer is being unfair. But I keep those thoughts to myself, since everyone is entitled to their own opinions, and opinions are just that—opinions. I get enough completely contradictory ones to teach me that I can never please everyone.
Many authors have branched out into multiple genres over the years. Is there a particular genre of fiction that you have always wanted to tackle but, haven't tried yet?
Erotica. J Magical realism. Time travel. I tackled paranormal and contemporary and suspense with my Deborah Nicholas books, so I can't list them, but I wouldn't mind writing any of those again sometime.
If you could choose one historical/contemporary romance from your own or another author's library of work to be made into a feature film which would it be and why?
Meljean Brook's THE IRON DUKE! Then I could see the world. I'm not visual, so I'd really love to "see" that world.
Tell us a little bit about the project you are working on now or share something about your newest or upcoming release(s).
My upcoming book, HOW THE SCOUNDREL SEDUCES, has two elements I've always wanted to explore. The first is a heroine who is a peeress in her own right (which means she can inherit a title for herself). It was fun to play with what happens when a heroine is faced with the same issues facing a male title-holder who has to marry for duty and bear an heir to care for the estate, etc.
The second element was the Romany. I find their culture fascinating, especially after reading some period sources about them and some sources written from their own perspective. I got to deal with that in my latest, which was great fun.

Investigator Tristan Bonnaud has one aim in life—to make sure that his half-brother George can't ever ruin his life again. So when the pesky Lady Zoe Keane, the daughter of the Earl of Olivier, shows up demanding that the Duke's Men find a mysterious gypsy woman, he seizes the opportunity to also hunt for a gypsy friend who knows secrets about George. Tristan doesn't expect to uncover Lady Zoe's family secrets, as well…or end up falling for the woman who will risk all to discover the truth.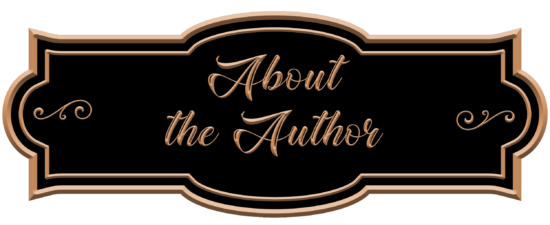 Caffeine addict, Third Culture Kid, chocoholic, and popular novelist with more than six million books in print, Jeffries defies labels. Her biting humor and simultaneous warmth endear her to her 10,000 Facebook fans, Pinterest followers and loyal Goddess blog readers. At home in front of a crowd—any crowd (no really, just hand over the microphone and get ready for some fun)—Jeffries is a sought-after speaker, as evidenced by her 2010 gig as emcee for the National Romance Writers of America's 30th Anniversary Awards Ceremony.
While Sabrina treks through remote locales in the name of research and rubs elbows in the big cities with other industry professionals, she says her favorite destination is home. She lives in Cary, North Carolina, with her two best guys—husband, Rene, and adult son, Nick, who has inspired her to actively champion the cause of autistic children.