Shadowmen Series: Book 4
Publication Date: August 24, 2014
When the heroic werewolf Navarre is trapped in the twilight realm, his Shadowmen comrades are unable to rescue him. Only a passionate woman with a spirit as wild as his own can set him free…
Oil heiress Marissa Vasquez fled the jungles of Belize to avoid becoming a pawn in her vicious uncle's wicked schemes. Though she has found temporary sanctuary in little Twilight, Tennessee, only in her dreams does she taste freedom. At night, her spirit intertwines with a magnificent black wolf, and they run together under the glow of a forest moon. When a wounded stranger is brought to the camp where she is hiding, she glimpses in his eyes the mysterious being who has been the partner of her visions. But before she can explore her strange reaction to this man, they are kidnapped and imprisoned once again.
Navarre is a shapeshifting Shadowman, captured by the evil Vladarian vampire who hopes to control Marissa. Injured and blind, he struggles to regain his warrior's strength as they fight for their freedom—and their lives. Together, their spirits form a powerful link matched only by the passion they discover in each other's arms. But can a mortal woman attain true love with a man who is half-wolf? And will their enemies give them time to find an answer?
A fantastic series you won't want to miss! #1 New York Times Bestselling author, Sherrilyn Kenyon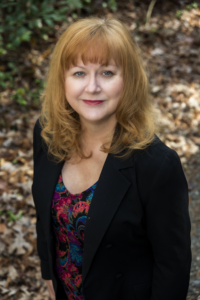 USA Today Bestselling author, Jennifer St. Giles, Jennifer Saints, JL Saint is no ordinary Georgia Peach. She's a Golden Heart, three-time Maggie, two-time National Reader's Choice, Marlene, RT Reviewer's Choice, and Daphne du Maurier award-winning author. Jenni writes in multiple genres, including romance, paranormal, contemporary, historical and military, and time travel. She is a passionate patriot, event planner, and Vice-President of a charitable foundation that helps women and children's causes. Jenni believes fervently in following your dreams and never giving up.