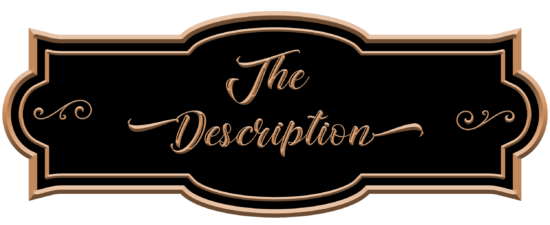 Release Date: August 6, 2019
From the New York Times bestselling author of There Was an Old Woman comes a novel about a professional organizer with a deadly problem she may not be able to clean up.
Emily Harlow is a professional organizer who helps people declutter their lives; she's married to man who can't drive past a yard sale without stopping. He's filled their basement, attic, and garage with his finds.
Like other professionals who make a living decluttering peoples' lives, Emily has devised a set of ironclad rules. When working with couples, she makes clear that the client is only allowed to declutter his or her own stuff. That stipulation has kept Emily's own marriage together these past few years. She'd love nothing better than to toss out all her husband's crap. He says he's a collector. Emily knows better—he's a hoarder. The larger his "collection" becomes, the deeper the distance grows between Emily and the man she married.
Luckily, Emily's got two new clients to distract herself: an elderly widow whose husband left behind a storage unit she didn't know existed, and a young wife whose husband won't allow her stuff into their house. Emily's initial meeting with the young wife takes a detour when, after too much wine, the women end up fantasizing about how much more pleasant life would be without their collecting spouses.
But the next day Emily finds herself in a mess that might be too big for her to clean up. Careful what you wish for, the old adage says . . . now Emily might lose her freedom, her marriage . . . and possibly her life.

CAREFUL WHAT YOU WISH FOR is a novel of suspense that doesn't really get suspenseful until the very end. While the clues are being dropped to figure out whodunit, there turns out to be more than one mystery to be solved. The plot was oftentimes predictable with a few twists and turns thrown in.
The story has Emily and Becca, both giving up teaching careers to be professional organizers and start their own company. Emily's husband is an attorney, but all doesn't seem right between them from the beginning. The clients who hire them all have secrets. There are a lot of tentacles to the story, and it ebbs and flows from one client to another as well as to Emily and Frank's home since he's a hoarder who loves tag sales and auctions. It doesn't seem like they'd be a match made in heaven.
As more clues are revealed, fingers get pointed in different directions, especially since there's a murder to be solved. Emily, who may be a suspect or just a person that's always in the wrong place at the wrong time or maybe being set up, is trying to solve the case and take the focus off herself. Her husband, at times, seems caring and other times aloof. The clients are neurotic but is that because there's more to them than meets the eye? The characters had a depth to them, and we learn about them a little at a time. Ultimately, the case is solved, and there's closure but the ending wasn't what I was expecting. I did figure out who did the crime, which is unusual for me.
Ms. Ephron is a new to me author, and I will give some of her other books a try hoping for more suspense throughout.