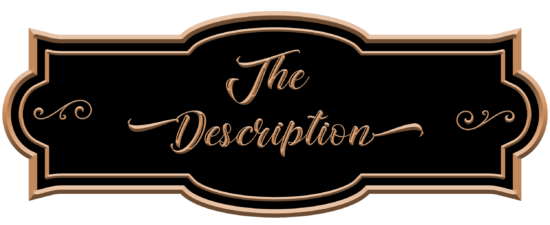 Mystic Bayou: Book 1
Release Date: July 23, 2018
The first book in Molly Harper's uproariously funny, sinfully sexy new Mystic Bayou series!
Anthropologist Jillian Ramsay's career has taken a turn south.
Concerned that technology is about to chase mythological creatures out into the open (how long can Sasquatch stay hidden from Google maps?), the League for Interspecies Cooperation is sending Jillian to Louisiana on a fact-finding mission. While the League hopes to hold on to secrecy for a little bit longer, they're preparing for the worst in terms of human reactions. They need a plan, so they look to Mystic Bayou, a tiny town hidden in the swamp where humans and supernatural residents have been living in harmony for generations. Mermaids and gator shifters swim in the bayou. Spirit bottles light the front porches after twilight. Dragons light the fires under crayfish pots.
Jillian's first assignment for the League could be her last. Mystic Bayou is wary of outsiders, and she has difficulty getting locals to talk to her. And she can't get the gruff town sheriff, Bael Boone, off of her back or out of her mind. Bael is the finest male specimen she's seen in a long time, even though he might not be human. Soon their flirtation is hotter than a dragon's breath, which Bael just might turn out to be…
This book is based on the Audible Original audiobook.

I received this book from Audible for review.  However, all opinions are my own.
I'm kinda particular when it comes to picking up a paranormal romance book. I don't like horror, so I don't want my paranormal romance to be terribly graphic. I tend to seek out those romances that are unique and more humorous. I like when the world that is created is different when the characters aren't just your normal vampires or werewolves and that there is a lot of humor involved. I got all of this and more with the debut novel of the Mystic Bayou series, How to Date Your Dragon by Molly Harper.
Mystic Bayou is this magic part of Louisiana where paranormal creatures and humans live in harmony. I admit, this just piqued my interest. So often in PNR, the humans are the bad guys… so call me curious. Jillian is sent by this League for Interspecies Cooperation to research how this actually works and she almost immediately meets Bael, the local sheriff. Sparks fly.
Jillian is a pretty strong female lead. She wants to be independent and do a good job and use all the study and training she's done to honestly help others. She's super curious and outgoing. But she's not particularly looking for a relationship. On the other hand, you have Bael. He's your typical alpha PNR hero. He's stubborn, bossy, secretive.
The two of them together were like oil and water. Constantly seemed to be bickering and bringing out the worst in each other. Then all of a sudden it was like they were in a relationship. I'm not sure if I spaced out and missed a chapter or something, but while I knew it would eventually happen (hello, listening to a romance), it felt abrupt. Kinda the same thing with the ending. All of a sudden it was ending. I think I could have used just a little… more.
I got even more interested when all the different characters started being introduced. Gator shifters, bear shifters, an arachnid shifter, those with other magical abilities. I could just see all the possibilities for where this series could go. The world-building and character introductions were spot on for me and make me want to come back to this world in future books.
There was a bit of a mystery in the story, but it was pretty light and not terribly complicated. It was more of a way to bring the two characters together.
The narration was awesome. I'm really finding myself enjoying the dual narration format of audiobooks. And it works quite well in books like this one where each chapter is solely from one of the character's point of view. Amanda Ronconi and Jonathan Davis played with accents, creating different voices for the characters. The pacing was great and the narration filled with emotion and feeling. I don't think I'd hesitate to listen to more books by these two.
I got sucked into the story. I didn't want it to end and I'm glad that I have the next book in my hands ready for a listen. I'd definitely recommend if you're looking for a more unusual paranormal romance.