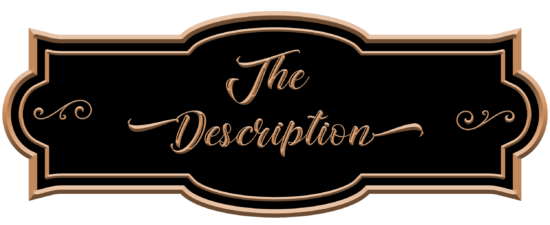 The Rogue Files: Book 6
Release Date: April 28, 2020
"It is a truth universally acknowledged that the young lady everyone assumes is mousy has uncharted depths… particularly when there's a scientific sister, an aphrodisiac, and the stepbrother of a duke around. Creative, unique, and racy –this story is not unlike the very elixir around which it is based."–Jodi Picoult, New York Times bestselling author of Small Great Things and A Spark of Light

Continuing her bestselling Rogue Files series, Sophie Jordan brews up a scintillating romance about a timid wallflower who discovers a love potion and ends up falling for a dashing rogue.

A love potion…
Charlotte Langley has always been the prudent middle sister, so her family is not surprised when she makes the safe choice and agrees to wed her childhood sweetheart. But when she finds herself under the weather and drinks a "healing" tonic, the potion provokes the most maddening desire…for someone other than her betrothed.
With the power…
Kingston's rakehell ways are going to destroy him and he's vowed to change. His stepbrother's remote estate is just the place for a reformed rogue to hide. The last thing he wants is to be surrounded by society, but when he gets stuck alone with a wallflower who is already betrothed… and she astonishes him with a fiery kiss, he forgets all about hiding.
To alter two destinies.
Although Charlotte appears meek, Kingston soon discovers there's a vixen inside, yearning to break free. Unable to forget their illicit moment of passion, Kingston vows to relive the encounter, but Charlotte has sworn it will never happen again—no matter how earth-shattering it was. But will a devilish rogue tempt her to risk everything for a chance at true love?

Review based on an uncorrected proof provided by NetGalley.
It's been years since I've written more than a few simple lines for a review on the likes of Amazon or Goodreads and I could think of no better author or book to finally light a spark under this particular muse of mine and here's why…
I swiped to the first page of this book at a little after 6 a.m. this morning, thinking I would read a quick chapter or two before going to sleep (Yes, I keep vampire hours) but 3.5 hours later I was still reading and had to force myself, with a mere 20% of the book left, to lay it down to finally sleep. I then spent the better part of my afternoon and evening trying to work with the distraction of wanting to finish Kingston and Charlotte's story as soon as I was able. It's THAT good!
Charlotte is first introduced as someone who is almost a sleepwalker through life, indifferent to the fact that she is soon to marry a man she doesn't love or desire beyond their bonds of childhood friendship and the annoying social-climbing obsessed in-laws who barely recognize her existence. But all that changes when one of her sister Nora's experimental tonics for her lady aches goes awry and all the passions she has been repressing comes barreling to the surface.
Enter Samuel Kingston, a recently reformed rake and step-brother to Charlotte's brother-in-law the duke. Knowing he is less than welcome, with no love loss between brothers, Kingston plans on only spending the night before moving on to continue his nomadic existence elsewhere. When an eye-opening and passionate encounter with the timid doormat he met at dinner earlier that evening leaves him reeling, (Not to mention a steamy meeting in the early morning hours at a nearby pond) Kingston's plans change and he's determined to unravel the mystery of Charlotte's dual nature.
Convinced it was the tonic that made her act as she did Charlotte goes out of her way to avoid Kingston and move forward with her plans to marry, but at every turn he is there, tempting her to want something more than the complacent life she has planned for herself.
Traveling along with Charlotte as she comes out of her shell and Kingston as he slowly lowers the walls he's placed around his heart can only be described as a fast-paced and passionate journey of enlightenment for not only the characters but the reader lucky enough to travel the road beside them.
My one and only complaint and one I am sure will be fixed ( or hope so) before the final copy goes to print, is the MANY spelling errors and one very glaring continuity error midway through the book, in which events that happened weeks earlier were referenced as happening "last night".
But beyond that, I can't recommend this book highly enough or for that matter, any of the numerous historical romance titles Sophie Jordan has released over the years. She is and ever will be, one of my go-to authors when I go searching for new books to add to my TBR list.