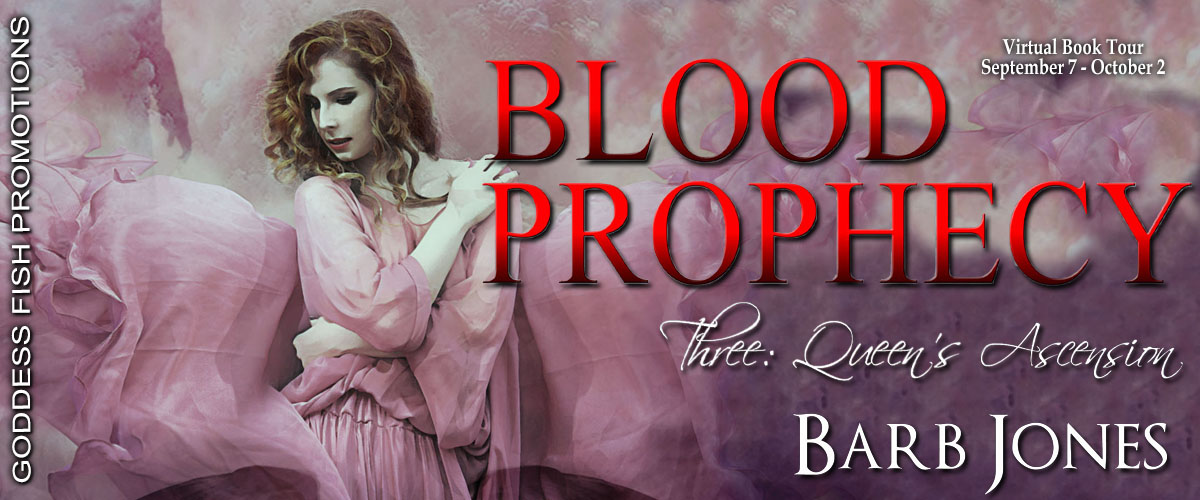 There's a lot that can be said about books, in general, to escape the current times we face. But there's something about paranormal books that give it an edge. Of course, this is just my opinion and I'm a paranormal author. Paranormal books have a way of creating supernatural creatures with an unsurmountable power of strength, that lends it to the readers as a way of motivational courage and power. What do I mean by this?
Let's take a werewolf, for example. Their raw, animalistic strength coupled with their humanity can allow the reader to imagine themselves being just as strong in a world so full of violence, uncertainty and more. Readers need a break from the reality of COVID-19, the protesting, the growing amount of violence against each other. But with COVID-19 comes the uncertainty of this virus. Will it ever go away? Will the amounts of those affected go down significantly where we can return to the world that we miss but with different aspects? Paranormal books will provide that escape and give us the strength to carry on.
Have you ever watched the hottest Supernatural TV show, "Supernatural" or read the books from that? Think about how their world is always talking about "ending" or being changed in some manner. Much like our world today. But by fighting demons, even working alongside some of them, gives the Winchester brothers the hope to live and fight another day. It's an escape. Paranormal Books will do that to you if you just pick up one to read. Think about a vampire. The sense of immortality, speed, agility and the ability to not get sick. To imagine yourself, while reading a Paranormal book, is like thinking you are in control. You are in power and not afraid of the uncertainty that the future holds right now. So, pick up that vampire series you've been wanting to read, or that series about a werewolf. Start reading and leave the current world behind as you read. Of course, you have to return to it when the book is finished, but it's not going anywhere. Just escape for that little bit of time. It will do you some good. I promise.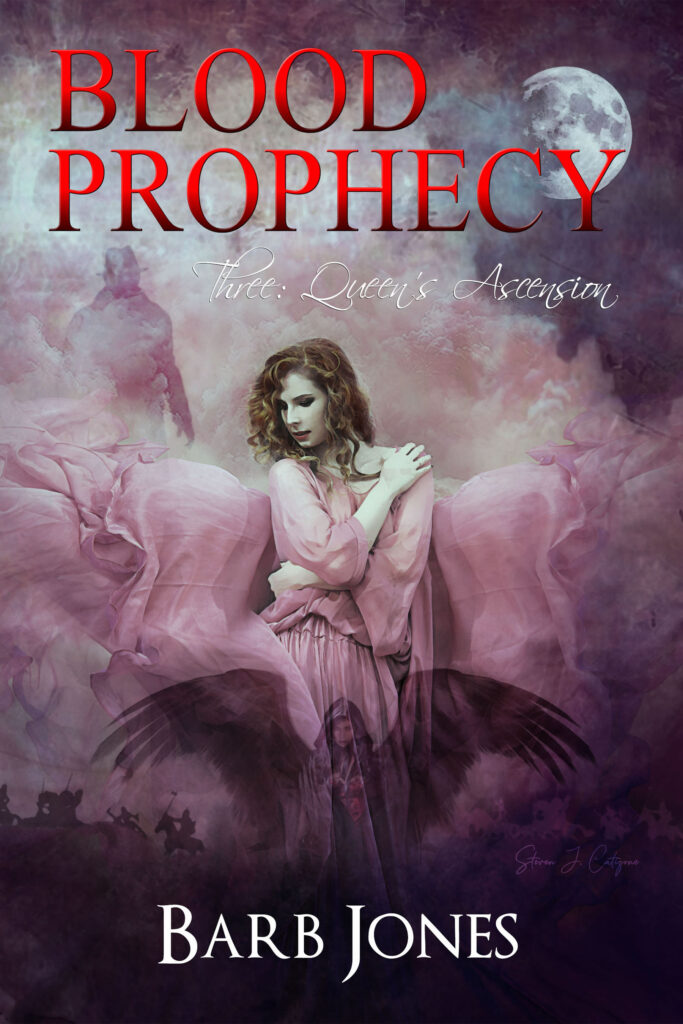 When the darkness was compelling and the heart knew no bounds, was there really a right choice? With Michael's life hanging in the balance, Amber had a choice: save her star-fated love or keep on the crusade to unite the magical community. For Amber, her fate was sealed even before her birth and it was her destiny to fight the great battle ahead of her. But, when it came to her heart — her friends, her great love — Amber's torn. Not only was she the Queen, but she was a human in every sense of the word. She was vulnerable. And so the very people — Chloe and Michael — that gave her strength, quickly became her weakness. It wasn't her fault she loved too much, was it?
Nevertheless, the Tall Dark Man had set a plan in motion that could threaten the very existence of the Blood Prophecy. Would he gather his dark forces and succeed in destroying Amber once and for all? Or, would she assemble her powerful friends and save the world?




Barb Jones will be awarding a $15 Amazon or Barnes & Noble gift card to a randomly drawn winner via Rafflecopter during the tour.

I was born in Hawaii, a place rich with culture and storytellers. As a little girl, scary tales about vampires, werewolves, angels, demons, and witches were my favorite kind — much to my mother's dismay.
The scarier, the better.
My love for the supernatural never went away, even after moving to Seattle, far from Hawaii's majestic beaches with unusual colors. Nothing compares to the landscapes of Maui, Lanai, or Oahu. But somehow, Seattle stole my heart anyway. It became the place where my love for stories took on a new form, in a book of my own: The Adventures of Little Arthur and Merlin the Magnificent. This book is for kids who love stories, just like I did.
Then I had an idea while sleeping.
One night, my mind began to work overtime. In a dream, I saw a unique storyline involving all the races and an epic battle of good versus evil. It was a modern day plot with a three thousand year old prophecy, The Blood Prophecy. I finished the first book in 2014, The Queen's Destiny. Two years later, I released The Queen's Enemy. The last book in the series, The Queen's Ascension, released on August 17, 2020.
Today, I live in Florida with its beaches and sunshine. But I'm still a Seattle girl at heart. And so all my stories take place in the Northwest.
I always keep to my roots when I write.