I'm envious of those individuals who discovered a passion for writing when they were young. My muse didn't come a knockin' until the last quarter of my life. That's not completely true. There was that brief moment in my early twenties when I took a creative writing course in night school. So, obviously that elusive inner voice must have been sleeping somewhere deep inside my subconscious. For whatever unknown reason, I chose not to nurture that deep-seated desire until later in life.
When I think back I wonder "What If" I had started writing in my twenties. What type of books would I have written? Would I have been successful? What doors would have been opened to me? Would my life be different than it has turned out? (I hope not because this one has been a wild ride I wouldn't trade it for anything.)
I now believe timing doesn't matter. What does matter is to open yourself up to the possibilities. If you feel that "book" deep inside your gut clawing to be released, don't allow age or lack of expertise stop you. But do get it written down — at least in first draft form.  The next step is joining as many online writers' groups as you can find, or any local writers' group. Fellow writers can help you hone your skills, offer you constructive criticism (Never be afraid of constructive criticism. If you can't take it, you'll never grow as a writer). And finally, if you are in a position, attend as many Writers' Conferences as you can and soak up as much knowledge from other writers as possible.
I wrote my first two books, SONS OF CUBA over twenty-years ago, and they were finally published in the fall of 2019. The road to publishing was not an easy one — time consuming, frustrating. Very, very frustrating. I discovered that before I could even think about publishing you need to hone your skills learning about characterization, how to write good dialogue, how to plot out a story, etc., etc., etc. With all that said, trust me when I say, there is no greater feeling than holding, touching, seeing a published account of YOUR book.
So how do you go about doing that? After writing my first draft, I joined an online Writer's group – a group I'll forever be grateful to for the knowledge they shared. Eventually, I discovered a small group of fellow writers living in my community. In the beginning, there were fewer than five of us, and we would sit in a Barnes and Nobel coffee shop and critique each other's work. As word spread, our numbers increased and we established Emerald Coast Writers. Before we knew it, there were over 100 members, and during the eight years we were viable, we were able to host several local Writers' Conferences, offering fellow writers to show their work to agents and publishers from all over the United States.
The moral of this long tale is "just do it".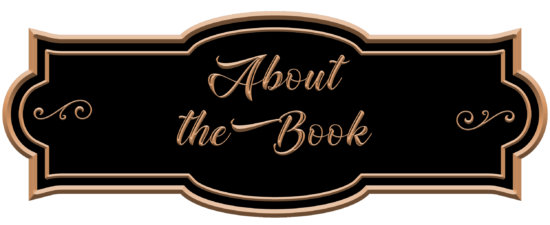 Relentless political turmoil streams through the veins of Cuba like lava coursing down the side of a volcano holding the Cuban people hostage to tyranny since Christopher Columbus discovered the Caribbean Island.  One wonders if the country's destiny can ever change.
In BOOK I – SONS OF CUBA – PRELUDE TO REVOLUTION Felipe Cardena, the rebel, endures lost love, the exhilaration of victory, demoralizing disappoints, imprisonment, exile, and an assassination attempt.  Nothing will stop Felipe Cardena until he achieves his ultimate goal — free Cuba from tyranny.
In BOOK II – SONS OF CUBA – HOMECOMING after victory is declared by the Cuban rebels, the plot shifts away from the revolution and centers on Tangi Montolio, a fiery redheaded activist who once was one of the rebel leader's most passionate supporters.  Tangi and her family become a victim and suffers under the hands of Felipe Cardena's new leadership.  The rebel now turned dictator will discover that his brief interaction with Tangi will lead to the destruction of his legacy.

Book 1 – Prelude to Revolution
Book 2 – Homecoming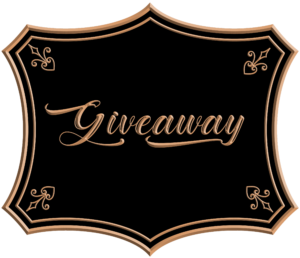 Ellen W. Martin will be awarding a $25 Amazon or Barnes & Noble gift card to a randomly drawn winner via Rafflecopter during the tour.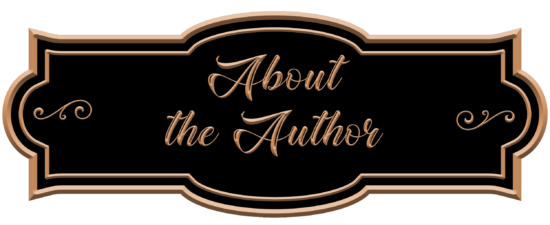 After a lifetime of personal adventures, travel and escapades (a lot of risky escapades), author Ellen Martin, is living her sunset years bouncing around a tennis court or clicking away on her keyboard.
Outrage at social injustices, the thrill for suspense, and unraveling a good mystery are triggers that motivate Ellen to write memorable stories and colorful characters.
Over 30 years as a military wife, she has resided both in the Orient and in Europe where she became no stranger to social injustice and poverty.  She and her family have lived in the Philippines, Japan, Italy, and the Netherlands — not to mention both U.S. coasts and Kansas in the winter.  She is fascinated by real-life, colorful personalities.
On a more personal note Ellen was a flight attendant for the Charter Airline Saturn in the 1960's.  Her job was escorting United States troops in and out of Viet Nam.  Her adventures in the war zone continued until she was swept away by her fighter pilot husband.
After retirement the couple's travels included Germany, Austria, Czech Republic, Poland, Hungry, Spain, Scotland, and Ireland and topped off with a visit to Cuba.
God gifted Ellen with one "perfect" son and three grandchildren.
You wrap all this in a package and Ellen has been rewarded with an endless supply of fodder for her fiction.
In her historical fiction Book-I SONS OF CUBA–PRELUDE TO REVOLUTION she weaves an embellished tale of the most notorious and charismatic Cuban rebel in modern history.  There's a chance you might find him charming, intriguing and actually root for him in his early endeavors to free his beloved Cuba from tyranny.
However, in Book II – SONS OF CUBA – HOMECOMING, the story takes the reader from the rebel's exile in Mexico to prepare for the revolution from the Mountains of the Sierra Maestra.  This is where you will meet the fiery redheaded peasant girl, Tangi.  The narrative shifts its focus from the revolution and centers around the fictional character, Tangi, and her family's struggles, fears and disappointments in the new regime.
How the story in real life ends is no secret.  But, in Book II – SONS OF CUBA – HOMECOMING, the characters and the author may just get the last word.
In 2020 Ellen's new book INTO THE DEVIL'S DEN turns from historical events to present day reality – Terrorism — terrorism in our own backyard.
Check out her website for excerpts from her books: