Children of the Mist: Book 1
Release Date: September 21, 2020
"Lush, evocative, and sizzling-hot." -Ann Major, USA Today bestselling author
Emily, the Dowager Countess of Woodhaven, has received title to lands in the Highlands—MacGregor lands—and after surviving an abusive marriage, she's determined to make a new start…without a man. She just has to win over the handsome Scottish laird whose family has lived there for centuries. How hard could it be?
When Ian MacGregor heard that the Sassenach countess was actually laying claim to his lands, he figured to scare the aging widow away by showing her the hardships of living in the Highlands. She'd leave before the first snowflake fell. But he never imagined that the widow was young and beautiful and more territorial than a she-wolf. No matter, he'll prove that a fragile, London woman like her would never survive life without her servants…and if he happens to give her the coldest and most remote rooms, all the better.
Despite his best efforts to freeze her out, things between them heat up. But Highlanders hate the Sassenach, so Ian faces a dire choice—his clan or the irresistible English aristocrat who seems to have taken not only his lands, but also his heart.

Highland Renegade is a sensual, romantic story steeped in Scottish history. An interesting plot situation creates natural conflict. The author clearly did a great deal of historical research about the conflict between England and Scotland in 1774, nearly 30 years after the Jacobite Rebellion. It is the first book in a new series, Children of the Mist.
Emily, Dowager Countess of Woodhaven, was a young widow who married to provide for her two younger sisters. After paying off her husband's debts, she received title to a castle and lands in the Scottish Highlands and set off to form a new life. Upon arrival, she encountered the large MacGregor clan who had lost rights through English politics and were struggling to re-establish their clan and lands. Emily was determined to live amicably with the clan (she and her sisters had nowhere else to go), but the MacGregors, led by Ian, were suspicious and hostile.
I enjoyed both the hero and heroine. The conflict was genuine, and there was a mystery about someone trying to kill Emily. The secondary characters were less satisfying. Ian had so many brothers; it was difficult to keep them straight, especially in conversations. Emily's sisters were somewhat annoying, but they will probably improve in subsequent books in the series. The overall pacing was slow and contained some unnecessary information and descriptions, however, Highland Renegade was a pleasant read, and I enjoyed the historical detail.
*ARC provided by the publisher.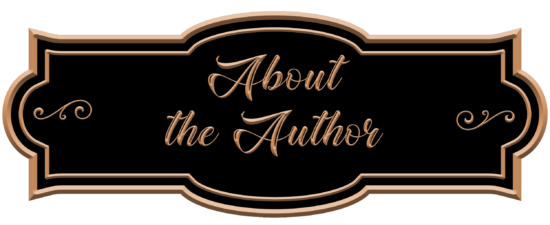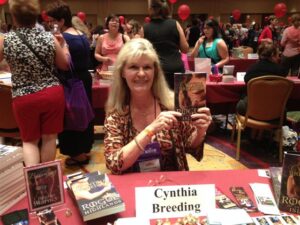 Cynthia Breeding is an award-winning author of eighteen novels and twenty-four novellas. She currently lives on the bay in Corpus Christi, Texas, with her absolutely-not-spoiled Bichon Frise and enjoys sailing and horseback riding on the beach.