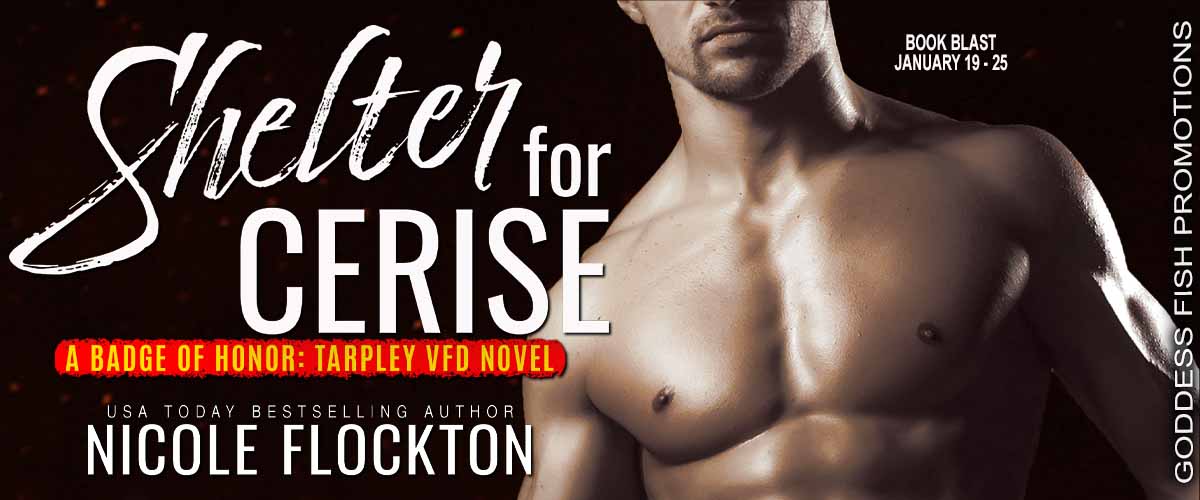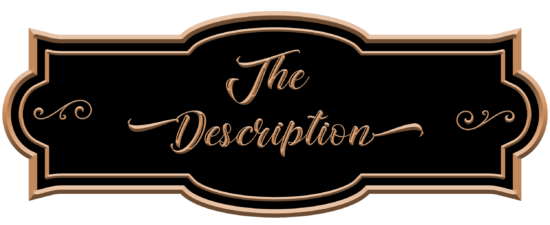 After surviving a terrifying tornado, Cerise Robinson has re-evaluated her life goals. Her focus now is on, Finn, her foster son, and following her dream to adopt him so that she can call him her own. A relationship is the last thing she's looking for, yet Brodie is not only handsome and sets her heart racing, he's also wonderful to Finn. He's almost too good to be true.
Volunteer firefighter, Brodie Spelling is as happy on the back of a horse working on a dude ranch as he was at creating code for the very successful app he and his college buddies developed. So maybe he's a tech millionaire. No one else needs to know. He's finally found the balance his life needed—yet something is missing. When he meets Cerise, he discovers an attraction he isn't expecting. Nor the connection he quickly develops with her foster son. Does he now have the lost piece to complete his puzzle?
As their relationship develops, danger lurks in the shadows waiting to take what Cerise wants most. She will stop at nothing to save Finn, even if it means putting her life on the line…and losing Brodie.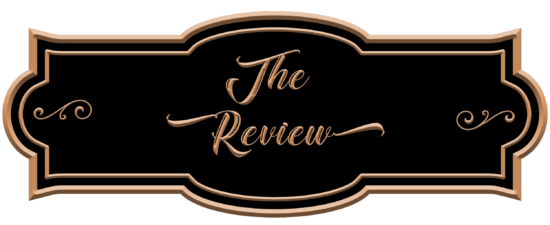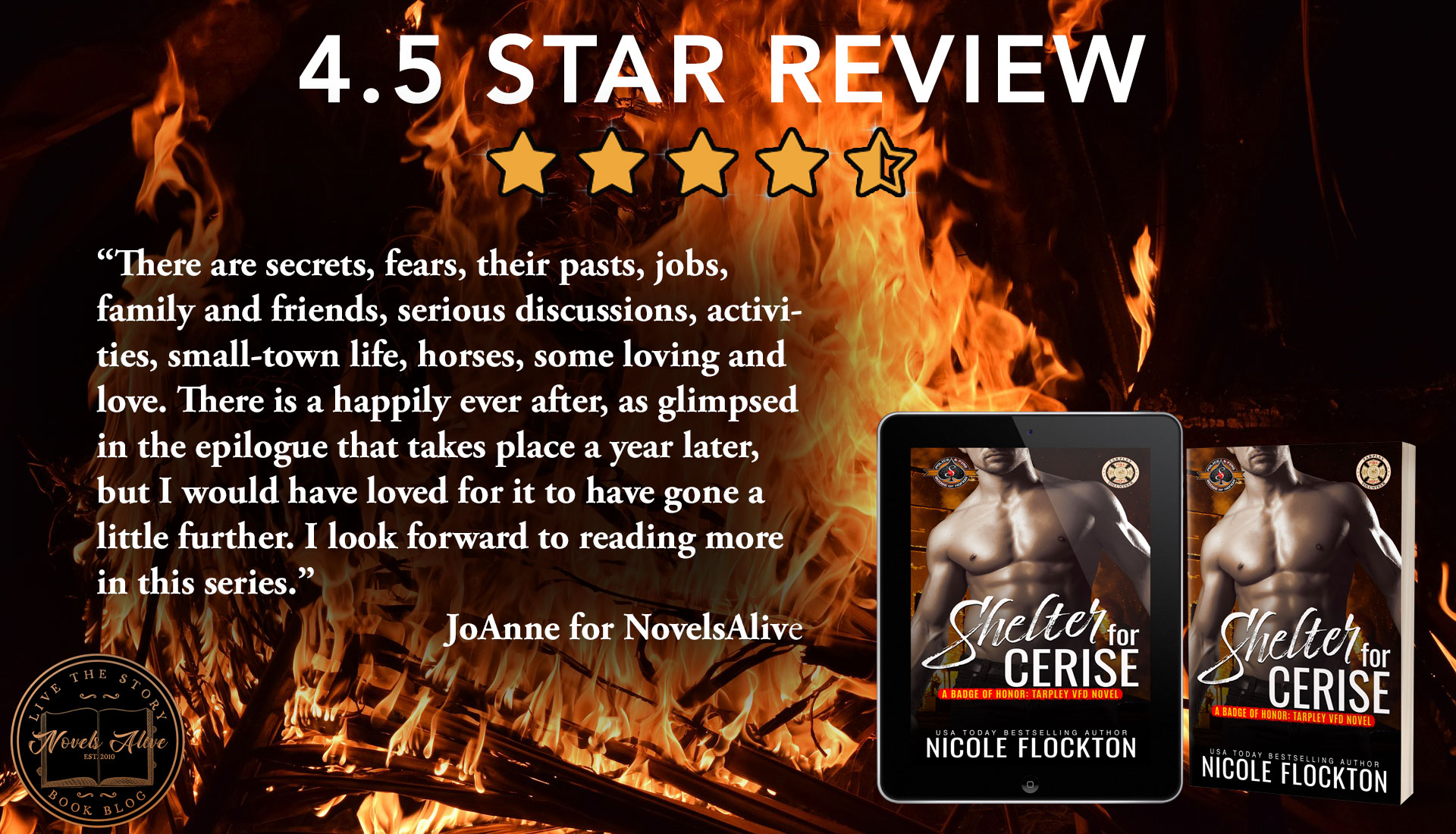 SHELTER FOR CERISE is the second book in the TARPLEY VFD series, but it's part of a larger group of books, POLICE AND FIRE: OPERATION ALPHA, that was originally started by Susan Stoker. Other authors are now using some of her characters in their books, of which this is one. Since this is the first book I've read from this group or from Ms. Flockton, I have a lot of catching up to do!
The book was a quick read, and I was engaged from the first page to the last. I read it in a few hours since I kept turning the pages to see what would happen next. When Brodie, part of the volunteer fire department, and Cerise, an ER nurse, work the same multi-vehicle accident scene, there were definitely sparks, and a few times, they seemed to lose their focus on their patient. Their chemistry continued each time they met until they did something about it. She's fostering a young boy, Finn, for the third time when his aunt once again decides her new boyfriend is more important than her nephew. It was heartbreaking to see his fears when someone said or did something he wasn't sure of but heartwarming how Cerise interacted with him, as did Brodie once he got to meet him.
There was a lot of action throughout, with multiple stories that seamlessly wove together. The characters, even Finn as young as he is, have a depth to their characters. There were a lot of wonderful scenic descriptions of the outdoor scenes that made me feel like I was there. There's also a brotherhood between the volunteers and the people in the medical field they work with. There are secrets, fears, their pasts, jobs, family and friends, serious discussions, activities, small-town life, horses, some loving and love. There is a happily ever after, as glimpsed in the epilogue that takes place a year later, but I would have loved for it to have gone a little further.
I look forward to reading more in this series.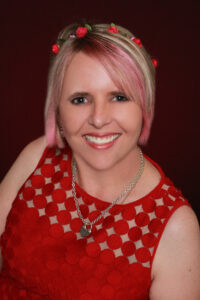 USA Today Bestselling author Nicole Flockton writes sexy contemporary romances that sparkle. Nicole likes nothing better than taking characters and creating unique situations where they fight to find their true love.
Apart from writing Nicole is busy spreading glitter all over social media, looking after her very own hero—her wonderfully supportive husband, and two fabulous kids. She also enjoys watching sports and, of course, reading.