My favorite scene to write in "The Widow Catcher" is the book club scene. It is their monthly meeting, and Delia Frost is invited by a work colleague to give her a break from worrying about upsetting her husband because she hasn't yet quit her job. This is a critical scene in the book because it sets the course of events. When I wrote these characters, all of whom are elderly ladies—widows!—with quirky personalities, they came alive on the page. Even when I was doing my final proofreading, this scene had me in stitches. Obviously, there is context before the scene that really sets up the characters:

Some readers wrote that they wanted more of the book club interaction in "The Widow Catcher". Trust me, I wanted this too, but alas, these little old widows meet once a month and this book takes place over a week. I will be sure to catch up with these characters when Delia returns home from her travels.
The banter in "The Widow Catcher" was not something I had planned. It came naturally, and it fits the tone of the book because these are serious crimes: a serial killer is on the loose, and little old ladies are dying. Not a funny subject. However, nobody seems to take any notice because old people die all the time and their deaths appear accidental, so when someone finally does—our reluctant heroine Delia Frost—the situations she finds herself in are so surreal that she can't help but wonder if this is a joke.  The comedy of the situations is what provides conflict for the character. Why should she involve herself in something that is absurd and thus might make her look insane?
Comedy works in murder mysteries to lighten the tone. Death is serious. It can also be used to send a reader off course, and while the reader is laughing, sinister things are going on. And sometimes it's just downright entertaining.
One of my favorite murder mysteries is "The 600 Pound Gorilla" by Robert Campbell. The protagonist in this series of books is a sewer inspector from Chicago who investigates unusual death—in this case, a gentle gorilla who is accused of killing two men. It was the first experience I had with comedy in a murder mystery. I laughed out loud in places, which also made the tenderness the inspector had for this sweet-natured gorilla stand out.
Janet Evanovich uses comedy in her Stephanie Plum books. Plum has lost her job and needs to earn cash fast and becomes a bounty hunter. It's as if Evanovich knows that a female bounty hunter isn't going to be taken seriously, and so she doesn't bother trying, and it makes for some fun reading.
Obviously, comedy in crime might not work for readers who are currently experiencing grief. We're all laughing while they're crying. Lucky readers have so many types of books to choose from.
What do you think about comedy in crime? Have you read any standout funny murder mysteries?
Publication Date: August 27, 2020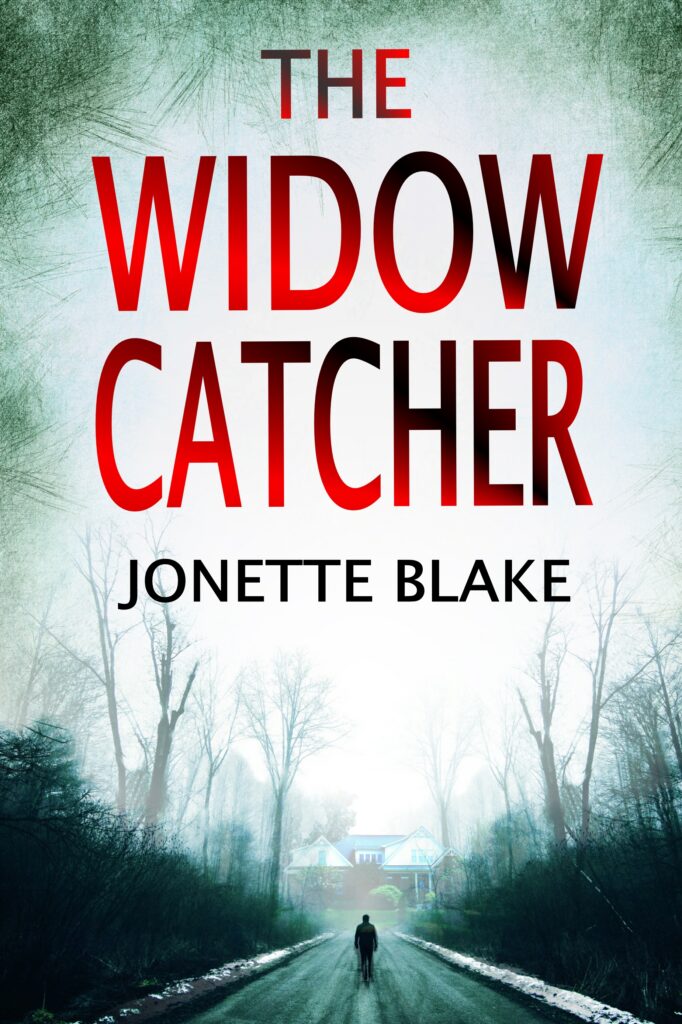 Delia Frost loves her job at the bank. She loves her customers, most of whom are elderly. She doesn't love the idea of quitting her job to travel around Australia in a motor home with her husband who is recovering from a heart attack. And she can't bring herself to tell him that she doesn't want to go.
Days before she quits her job, she is invited to a book club meeting, run by a local celebrity. This seems like a beacon of hope, one last chance to do something for herself before she leaves it all behind.
But this isn't a random invitation.
Delia has been carefully selected by a serial killer to play her part in the murders of elderly widows.
​Finding herself caught in a web of blackmail and murder, Delia is now keen to leave this town behind. But the killer doesn't want to let her go.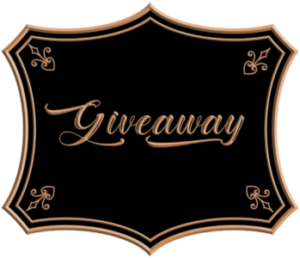 This is a Rafflecopter giveaway hosted by Partners in Crime Virtual Book Tours for Jonette Blake. There will be 1 winner of one (1) Amazon.com Gift Card. The giveaway begins on February 1, 2021, and runs through March 2, 2021. Void where prohibited.
a Rafflecopter giveaway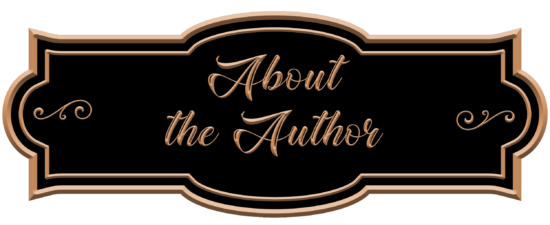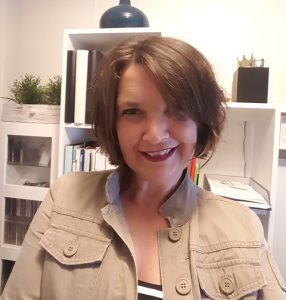 Jonette Blake writes supernatural thrillers and suspense thrillers. She is the author of over ten books and dozens of short stories, writing as D L Richardson.
She was born in Ireland and grew up in Australia. She lived through the 80s and music is still a big part of her life. When she is not writing, she plays her piano and guitar, listens to music, reads, and enjoys the beach.
​She has held jobs in administration, sales and marketing, has worked in HR, payroll, and as a bank teller. Her latest novel The Widow Catcher is based on the coastal town she lives in and her own bank teller experience.
Her books are standalone titles.