I love fish-out-of-water protagonists. They invite readers to view an environment with a fresh perspective. They inspire other characters to question the status quo. Most importantly, they introduce and acclimate readers into a new story world.
When I was developing the Peach Coast Library Mystery world, I wanted my librarian cozy mystery amateur sleuth to be a fish-out-of-water. Marvella "Marvey" Harris is a native New Yorker who moves to a small (fictitious) coastal town in Georgia for career advancement.
When I introduce Marvey in Murder by Page One, the first book in my new cozy mystery series, she's only been living in Peach Coast for four months, but she's already formed close relationships with coworkers and comfortable connections within the community. She's also become good friends with Jolene "Jo" Gomez, an independent bookstore owner, and Spencer "Spence" Holt, the publisher/editor-in-chief of the town's daily newspaper.
When Jo's suspected of murder, their friendship motivates Marvey to convince Spence to help her prove the struggling businesswoman's innocence. Her position as a new Peach Coast transplant gives her a different perspective on the investigation. Most of the residents were either born in Peach Coast or have lived there for decades. They can't imagine one of their neighbors could be a killer. But Marvey can.
Marvey's from a large metropolis in which suspicion is a survival tool. That gives her an edge over the deputies during the investigation. The deputies and long-time residents want a quick resolution to this tragedy. They want to go back to "normal," a time when murders didn't happen in Peach Coast—or were rare and didn't happen to its residents. But that's another story.
Having Marvey as a fish-out-of-water also allows me to compare and contrast the environment in which she grew up to the one in which she now lives. The phrase "in a New York minute" is alien to this small Southern town where conversation is an art and everyone wants to ask after the health of your "mama." As a New Yorker who's moved to the Midwest, I can empathize with the stress of moving at a slower pace. And then there are the Southern sayings that Marvey needs to translate. She's navigating all these things—and a sick cat—while trying to clear her friend of suspicion in a murder.
Thank you for spending this time with me. I hope you'll visit Peach Coast and help Marvey solve this murder mystery.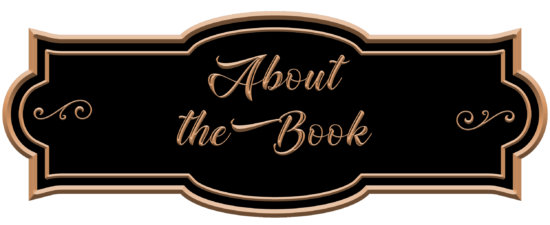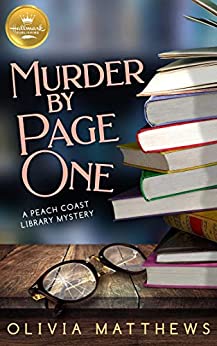 If you love Hallmark mystery movies, you'll love this cozy mystery with humor, intrigue, and a librarian amateur sleuth. First in a new series.
Marvey has just moved from Brooklyn to a quirky small town in Georgia. When she's not at the library organizing events for readers, she's handcrafting book-themed jewelry and looking after her cranky cat. Her new life in the South is taking some getting used to…and that's before the discovery of the dead body in the bookstore.
When one of her friends becomes a suspect, Marvey sets out to solve the murder mystery. She manages to persuade Spence, the wealthy and charming newspaper owner, to help her investigate. With his ties to the community, her talents for research, and her fellow librarians' knowledge, Marvey closes in on the truth. But could she be facing a deadly plot twist?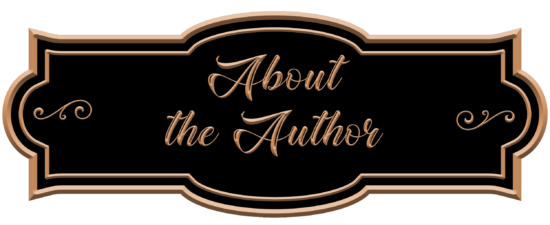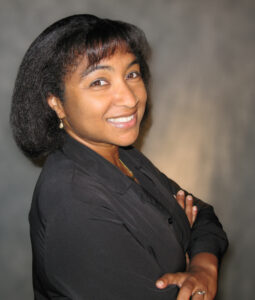 Olivia Matthews
 is the cozy mystery pseudonym for
Patricia Sargeant
, a national best-selling, award-winning author. Her work has been featured in national publications such as 
Publishers Weekly
, 
USA Today,
Kirkus Reviews
, 
Suspense Magazine
, 
Mystery Scene Magazine
, 
Library Journal,
and 
RT Book Reviews
. For more information about Patricia and her work, visit 
PatriciaSargeant.com
.

March 18 – Christa Reads and Writes – REVIEW
March 18 – A Wytch's Book Review Blog – CHARACTER INTERVIEW
March 18 – My Reading Journeys – REVIEW
March 18 – Reading, Writing & Stitch-Metic – SPOTLIGHT
March 18 – I'm All About Books – SPOTLIGHT
March 18 – Escape With Dollycas Into A Good Book – REVIEW
March 19 – Cozy Up With Kathy – REVIEW, AUTHOR INTERVIEW
March 19 – Book Club Librarian – REVIEW  
March 19 – Books to the Ceiling – SPOTLIGHT
March 19 – Brooke Blogs – SPOTLIGHT
March 19 – Ruff Drafts – SPOTLIGHT
March 19 – I Read What You Write – REVIEW
March 20 – Literary Gold – CHARACTER GUEST POST
March 20 – MJB Reviewers – REVIEW
March 20 – Baroness' Book Trove – REVIEW
March 20 – Maureen's Musings – SPOTLIGHT
March 20 – Sapphyria's Book Reviews – SPOTLIGHT
March 20 – Author Elena Taylor's Blog – AUTHOR INTERVIEW
March 21 – Celticlady's Reviews – SPOTLIGHT
March 21 – The Book Diva's Reads – SPOTLIGHT
March 21 – Socrates Book Reviews – SPOTLIGHT
March 21 – The Book's the Thing – REVIEW
March 22 – Novels Alive – GUEST POST
March 22 – The Avid Reader – REVIEW
March 22 – Reading Reality – REVIEW
March 22 – Novels Alive – REVIEW
March 22 – Melina's Book Blog – REVIEW
March 22 – Reading Is My SuperPower – REVIEW
Blog Tour Organized By: