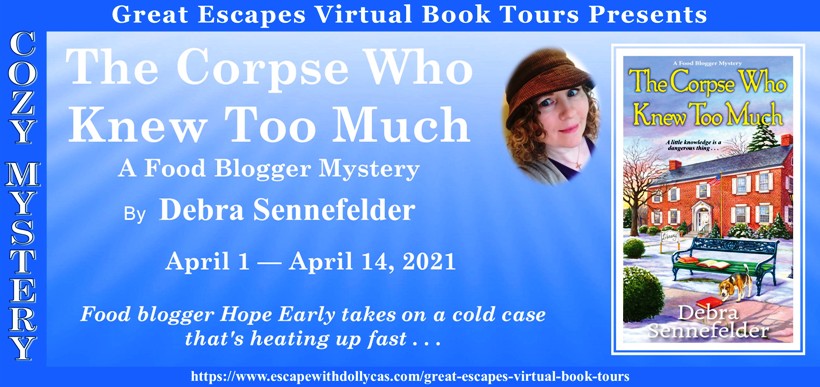 Stepping out of your comfort zone isn't an easy thing to do for us or for fictional characters. In THE CORPSE WHO KNEW TOO MUCH, Hope Early does something that is way out of her comfort zone. I'm not going to reveal what it is because I don't want to give away any spoilers. Let's just say it was something she never thought of doing. In the scene, she's seated at her table, and she had a couple of false starts. When she finally began, she started to relax, and within minutes she's enjoying herself.
When I wrote the scene, I used a few instances in my life when I tried something new, something way out of my comfort zone. Some were more successful than others.
There was the time when I went horseback riding with a friend. She'd been taking lessons for a while, and she had a birthday party at the stables. We all went on a trail ride. Being on a horse was way out of this city girl's comfort zone, but I fell in love with riding and went on to take lessons for a couple of years. I even bartered working in the stable for riding hours.
There was another time when I was not only out of my comfort zone but also my element. I was in Hawaii, and I tried snorkeling. Since I didn't know how to swim and I wasn't a fan of putting my face underwater, snorkeling was far more challenging than getting on a horse. Yet, after a few false starts, I quickly started enjoying the activity.
A few years ago, I tried quilting. Not as exciting as horseback riding or snorkeling, but still challenging since I'd been a struggling sewer for decades. Before taking the first class, I had a pile of sewing projects that hadn't been finished. For once and for all, I was determined to finish a project. And I did! By the end of the class, I had a completed quilt top.
Another activity I tried that was outside my comfort zone was Zumba. Truth be told, I have no rhythm, no dance moves to speak of. But when the Zumba craze hit, I just had to try it. Luckily those workouts were in the privacy of my home. And they were fun. Doing the workouts did not improve my dancing.
There are a few more times when I did something that felt uncomfortable but resulted, like the above examples, of me having grown from the experience. Looking back at the examples I shared, I realized that what I faced head-on was fear. Fear I'd fall off the horse, fear I'd drown, fear I'd fail yet again, fear I'd look silly. It's a shame that fear grips us so tightly that we sit back far too often and let life happen to us rather than us getting out there and living life.
Have you done something that was out of your comfort zone? If so, please share in the comments below. We'd love to know what it was and how you felt afterward.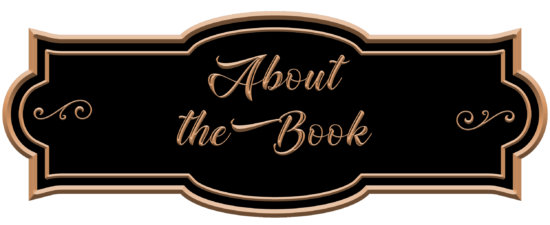 A Food Blogger Mystery: Book 4
Publication Date: September 29, 2020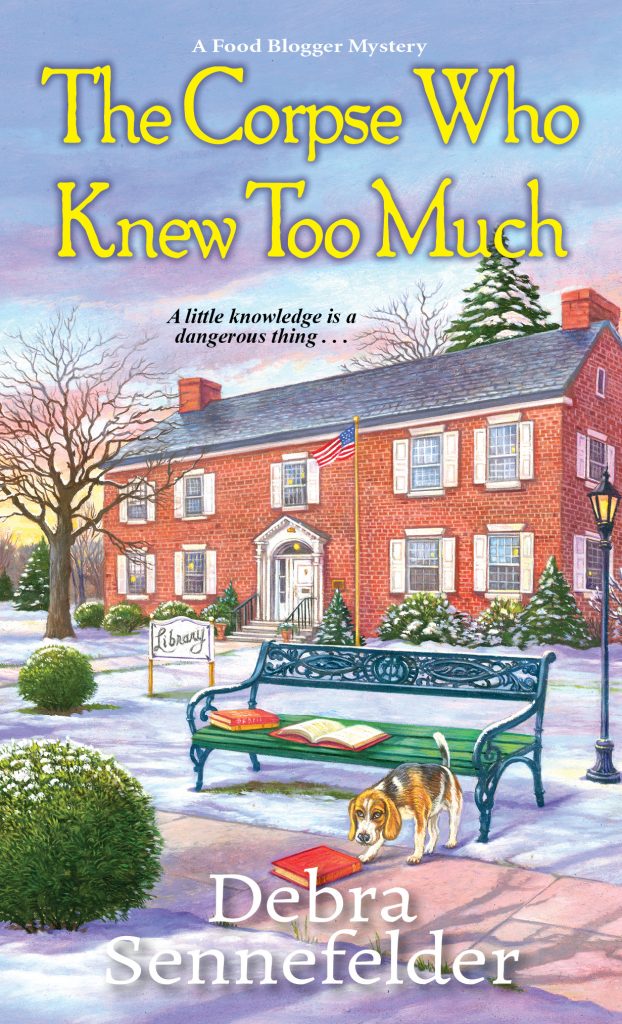 Food blogger Hope Early takes on a cold case that's heating up fast . . .
Building on her recipe for success with her food blog, Hope at Home, Hope is teaching her first blogging class at the local library in Jefferson, Connecticut. She's also learning about podcasts, including a true-crime one called Search for the Missing, hosted by Hope's childhood friend, Devon Markham. Twenty years ago on Valentine's Day, right here in Jefferson, Devon's mom disappeared and was never found. Finally Devon has returned to solve the mystery of what happened to her mother—and she asks Hope to help.
The next day Hope discovers Devon's apartment has been ransacked. Her laptop with the research on her mother's cold case is missing, and Devon is nowhere to be found. When her friend's body is later discovered in a car wreck, Hope is convinced it's no accident. Clearly, Devon was too close to the truth, and the cold-blooded killer is still at large in Jefferson. Now it's up to Hope to find the guilty party—before the food blogger herself becomes the next subject of another true-crime podcast . . .
Includes Recipes from Hope's Kitchen!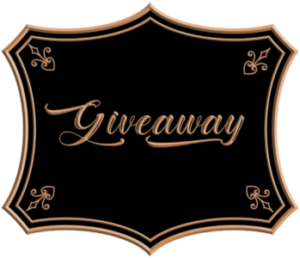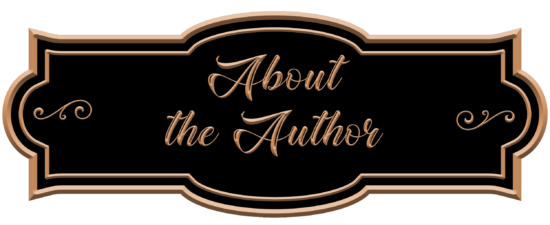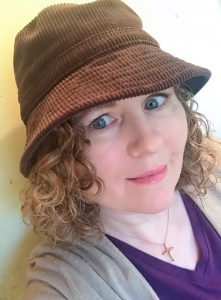 Debra Sennefelder is an avid reader who reads across a range of genres, but mystery fiction is her obsession. Her interest in people and relationships is channeled into her novels against a backdrop of crime and mystery.
Her first novel, THE UNINVITED CORPSE (A Food Blogger Mystery) was published in 2018. When she's not reading, she enjoys cooking and baking and as a former food blogger, she is constantly taking photographs of her food. Yeah, she's that person.
Born and raised in New York City, where she majored in her hobby of fashion buying, she now lives and writes in Connecticut with her family. She's worked in retail and publishing before becoming a full-time author. Her writing companion is her adorable and slightly spoiled Shih Tzu, Connie.

April 1 – Baroness' Book Trove – REVIEW*
April 1 – I'm All About Books – SPOTLIGHT
April 2 – Literary Gold – REVIEW
April 2 – My Journey Back – SPOTLIGHT, RECIPE
April 3 – Here's How It Happened – SPOTLIGHT
April 3 – Sapphyria's Book Reviews – SPOTLIGHT
April 3 – FUONLYKNEW – SPOTLIGHT
April 4 – Christa Reads and Writes – SPOTLIGHT
April 4 – I Read What You Write – REVIEW*
April 5 – Laura's Interests – REVIEW*, INDIVIDUAL GIVEAWAY
April 5 – StoreyBook Reviews – AUTHOR GUEST POST
April 6 – My Reading Journeys – REVIEW*
April 6 – Mysteries with Character – AUTHOR INTERVIEW
April 7 – Escape With Dollycas Into A Good Book – REVIEW, INDIVIDUAL GIVEAWAY
April 7 – Ascroft, eh? – AUTHOR INTERVIEW
April 8 – Ruff Drafts – AUTHOR GUEST POST
April 8 – Socrates Book Reviews – SPOTLIGHT
April 9 – Novels Alive – AUTHOR GUEST POST
April 9 – Mystery Thrillers and Romantic Suspense Reviews – SPOTLIGHT
April 9 – View from the Birdhouse – REVIEW
April 10 – Celticlady's Reviews – SPOTLIGHT, RECIPE, INDIVIDUAL GIVEAWAY
April 10 – A Wytch's Book Review Blog – REVIEW
April 11 – Lisa Ks Book Reviews – REVIEW*, AUTHOR INTERVIEW, INDIVIDUAL GIVEAWAY
April 12 – Christy's Cozy Corners -SPOTLIGHT
April 12 – Brooke Blogs – SPOTLIGHT
April 13 – Reading, Writing & Stitch-Metic – REVIEW, INDIVIDUAL GIVEAWAY
April 13 – Rosepoint Publishing – REVIEW
April 14 – BookishKelly2020 – SPOTLIGHT  
April 14 – Maureen's Musings – SPOTLIGHT