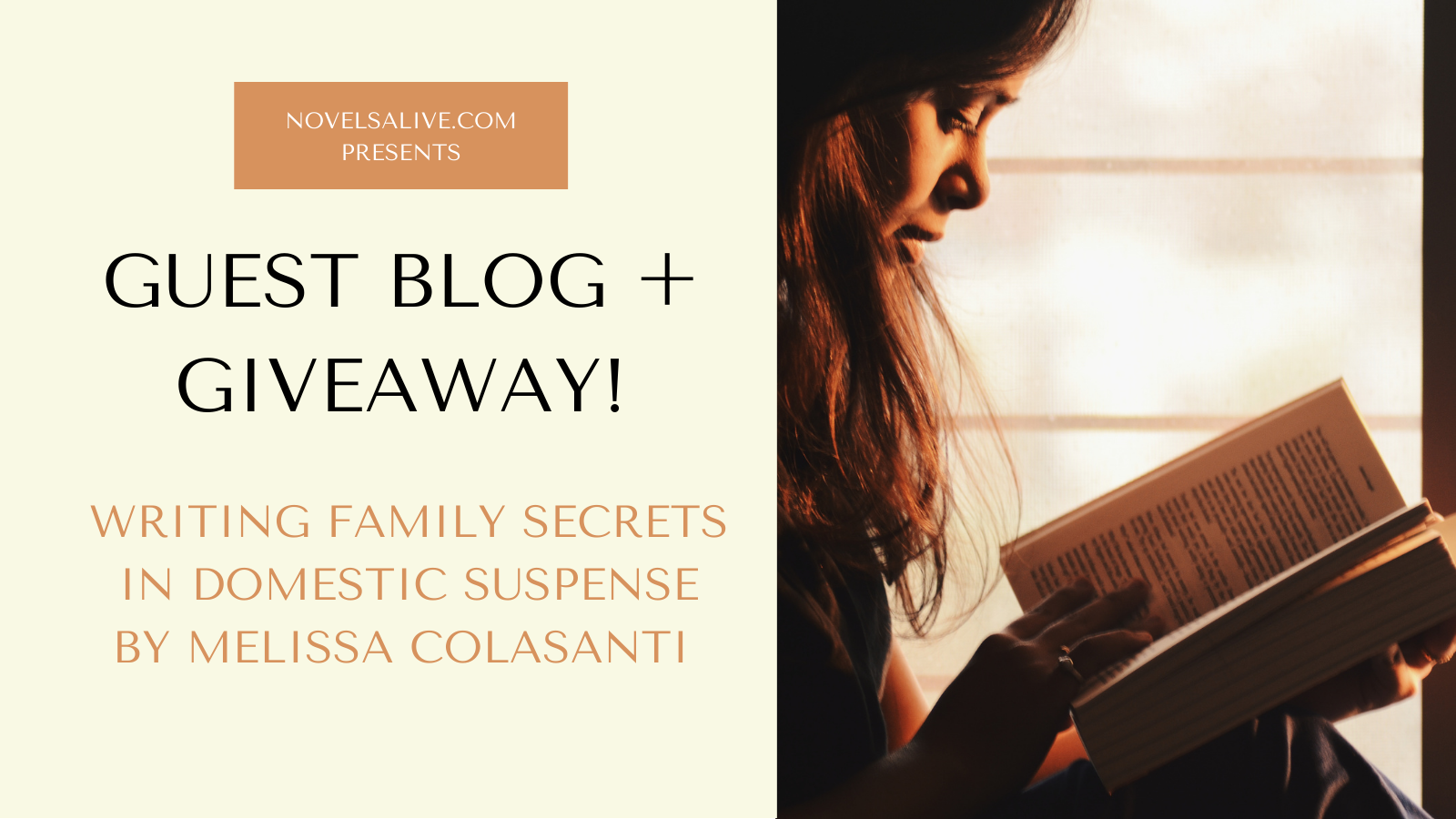 Thank you so much for having me! I wanted to talk a bit about the twisted web of family secrets we often find in domestic suspense, how they became a big part of my debut novel, and how we differentiate different styles of thrillers within the genre. While most have a crime at the center, some are cozy, others fast-paced and gritty. I personally find families to be inherently interesting, especially when there are secrets that contribute to a suspenseful outcome.
Call Me Elizabeth Lark features three central point-of-view characters. Each one struggles with her own trauma. Elizabeth, who's been held captive in the woods with her son for six years; Myra, who lost her child two decades prior to the start of the novel, and Gwen, Myra's oldest daughter, who was supposed to be babysitting the night her sister disappeared. When Elizabeth shows up at the Barkley Inn one evening, she doesn't mean to impersonate the Barkleys missing daughter. Nor does she mean to bring her problems with her. And she certainly didn't know that the Barkleys had secrets of their own. All of the women's secrets and lies twist together until the inevitable explosion. Not an explosion of bombs or gunfire (well, not much gunfire) but an explosion of this family.
Domestic suspense, whether it involves a child in danger, a marriage on the rocks with an inevitable murderous fallout, or a murder that destroys a sleepy town, these books fascinate me because they involve our nearest and dearest. Who hasn't been fascinated by the serial killer whose spouse was entirely clueless? Or the seemingly perfect couple with a dark past?
In Call Me Elizabeth Lark, I was interested in exploring not just juicy family secrets, but the psychology of each family member, and of course, Elizabeth Lark, as she tries to uncover the past and get out of her present situation.
There are so many new books that do this really well. Domestic suspense is here to stay, and I hope we see more fresh takes and intriguing backstories with each new release. Is blood really thicker than water? And if not, how can we separate ourselves from what we're born into?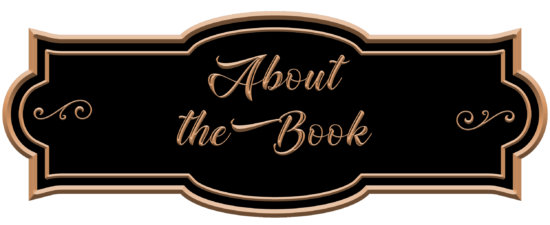 Publication Date: March 9, 2021
Your daughter went missing twenty years ago. Now, she's finally back. You thought she had returned a few times in the past, and your husband tells you she's not the one, but you feel it in your bones.
Now, what will you do to keep her home?
Twenty years ago, Myra Barkley's daughter disappeared from the rocky beach across from the family inn, off the Oregon coast. Ever since, Myra has waited at the front desk for her child to come home. One rainy afternoon, the miracle happens–her missing daughter, now twenty-eight years old with a child of her own, walks in the door.
Elizabeth Lark is on the run with her son. She's just killed her abusive husband and needs a place to hide. Against her better judgment, she heads to her hometown and stops at the Barkley Inn. When the innkeeper insists that Elizabeth is her long lost daughter, the opportunity for a new life, and more importantly, the safety of her child, is too much for Elizabeth to pass up. But she knows that she isn't the Barkleys's daughter, and the more deeply intertwined she becomes with the family, the harder it becomes to confess the truth.
Except the Barkley girl didn't just disappear on her own. As the news spreads across the small town that the Barkley girl has returned, Elizabeth suddenly comes into the limelight in a dangerous way, and the culprit behind the disappearance those twenty years ago is back to finish the job.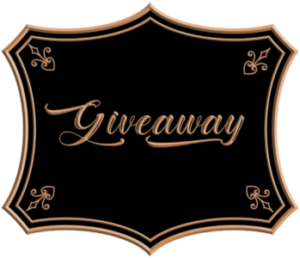 This is a Rafflecopter giveaway hosted by Partners in Crime Virtual Book Tours for Melissa Colasanti. There will be one (1) winner of one (1) signed copy of Call Me Elizabeth Lark + Swag (US Addresses ONLY). The giveaway begins on May 1, 2021, and runs through June 1, 2021. Void where prohibited.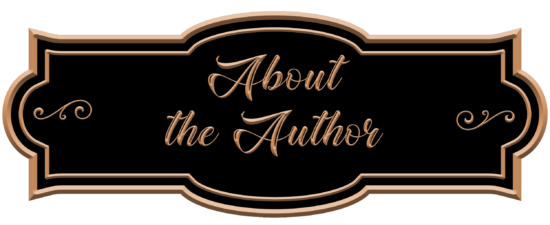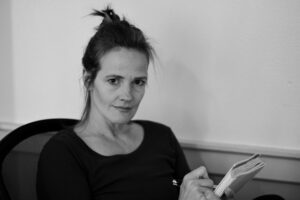 Melissa Colasanti is a mother and an author. She has a BFA in fiction from Boise State University. Her writing has appeared in Lithub, Memoir Magazine, The Coffin Bell Journal and others. She is the Stephen R. Kustra scholar in creative writing for 2019 and was awarded the Glenn Balch Award for fiction in 2020.

05/01 Review @ Book Reviews From an Avid Reader
05/02 Showcase @ Im Into Books
05/03 Guest post @ Novels Alive
05/03 Showcase @ The Reading Frenzy
05/04 Review @ Jackie's book reviews
05/05 Interview @ Quiet Fury Books
05/06 Review @ Jayme_reads
05/07 Review @ Novels N Latte Review
05/08 Showcase @ addictedtobooks86
05/09 Review @ Nikki H. Roses Book reviews
05/09 Showcase @ EienCafe
05/10 Guest post @ The Book Divas Reads
05/11 Showcase @ BooksChatter
05/12 Review @ Novels Alive
05/12 Showcase @ Books, Ramblings, and Tea
05/13 Review @ Life Fully Booked
05/14 Review @ 5 Minutes for Books
05/14 Review @ Kritters Ramblings
05/15 Review @ One more book to read
05/16 Review @ Margaret Yelton
05/17 Showcase @ Celticladys Reviews
05/19/ Review @ With a Book in Our Hands
05/20 Review @ Archaeolibrarian – I Dig Good Books!
05/20 Review @ Pat Fayo Reviews
05/21 Showcase @ thrilledtoreadya
05/22 Review @ Booking With Janelle
05/23 Review @ Geaux get lit
05/24 Guest post @ Author Elena Taylors Blog
05/25 Review @ Jane Pettit Reviews
05/26 Review @ nanasbookreviews
05/27 Interview/showcase @ CMash Reads
05/28 Review @ Jersey Girl Book Reviews
05/29 Showcase @ Brooke Blogs
05/30 Interview @ Sara In Bookland
05/30 Review @ Spookys House Of Books
05/31 Review @ Just Reviews