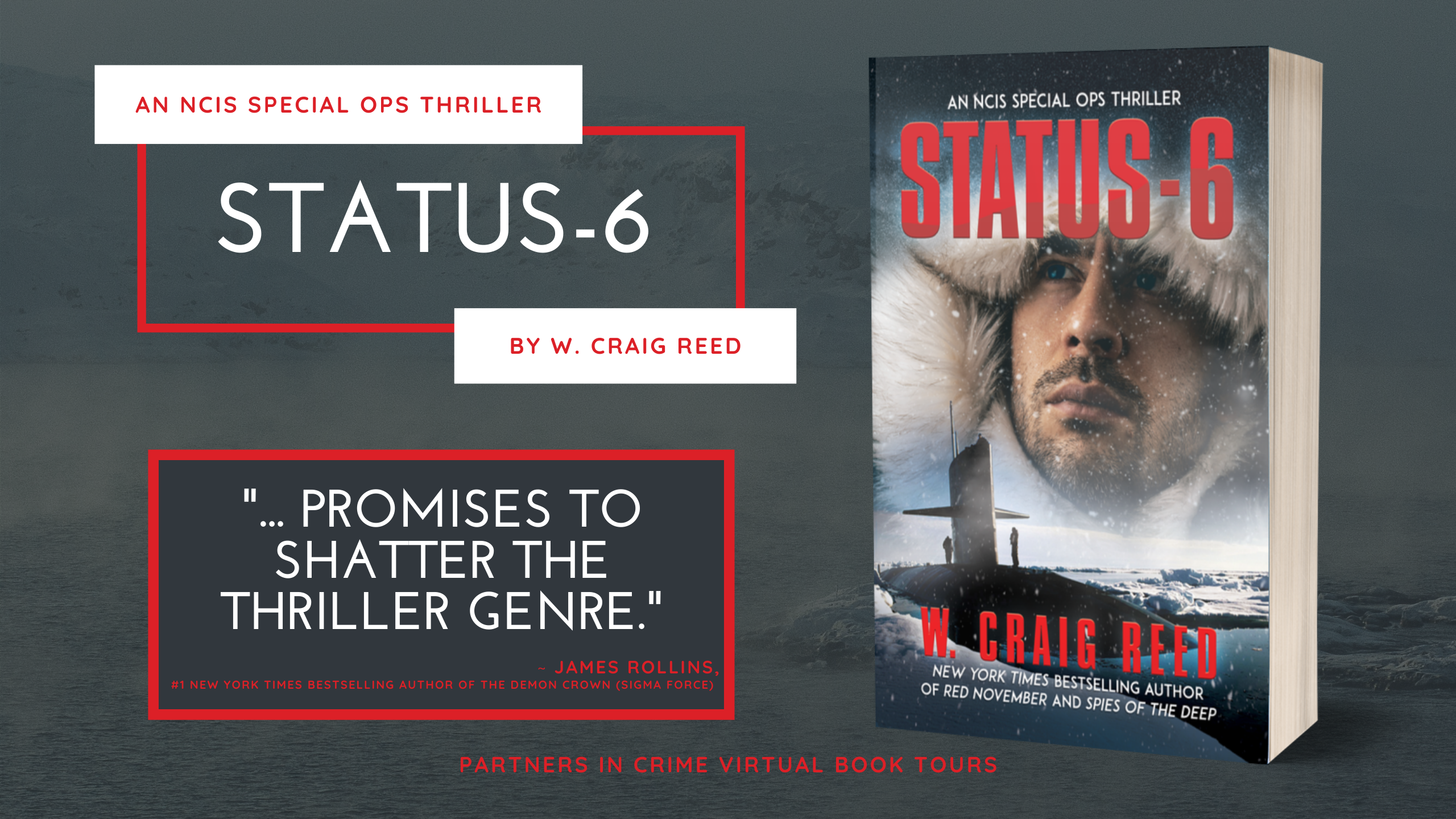 Vladimir Putin was never destined to be a ruthless world leader. He was born into the Leningrad home of Vladimir Spiridonovich Putin and Maria Ivanovna Putina on October 7, 1952. Maria worked in a factory, and Vlad Sr. was a diesel submariner in the Soviet Navy. Putin Jr. was by no means a silver-spooner, and endured a humble and difficult life in a communal apartment in Leningrad. Putin's meager beginnings allowed him to understand well what it means to lack life's basic necessities, including adequate food, water, shelter, and gas for heat.
Young Putin was a strong-headed and rowdy boy. By the time he reached the fifth grade, his defiant behavior denied him membership into the coveted Pioneers organization at his school. He found a release for his anger by learning how to take down opponents in the boxing ring. He then traded his gloves for judo and karate belts, and eventually won his city's sambo championship by beating the reigning world judo champ.
When Putin turned sixteen, he imagined himself as a KGB officer on exciting undercover assignments. He set up a meeting with the KGB directorate to find out what it might take to join their ranks, and was told to get a law degree and never call them again. He acted on the advice, signed up for law school in Leningrad in 1970, and graduated five years later. He did not contact the KGB. Instead, they recruited him in 1975, and at the age of twenty-two, he was finally living his boyhood dream.
Putin completed his training as a KGB officer and was eventually recruited by the first chief directorate to monitor U.S. and other foreigners in Leningrad. He later accepted an undercover assignment as a translator and an interpreter at the KGB station in Germany. Part of his job entailed recruiting other undercover agents to become spies stationed in the United States.
Putin ended his KGB career in 1991 after attaining the rank of lieutenant colonel. He was then selected as the head of the Committee for External Relations in Saint Petersburg, where he was responsible for promoting international relations and foreign investments. During that time, he became embroiled in a ninety-three-million-dollar foreign aid scandal, but his cunning allowed him to avoid losing his job. Instead, he effectively got a raise by employing strong negotiating skills to maneuver his way into various promotions within the government at Saint Petersburg.
President Boris Yeltsin appointed Putin deputy chief of presidential staff in March 1997. Yeltsin later made him head of the FSB. In 1999, a decade had passed since the collapse of the Berlin Wall, but that historic event had done little to dampen global fear and paranoia. That same year, Putin watched the wind fall from Russia's sails as Yeltsin was embarrassed on the world stage by NATO. Objections voiced by the ailing president over the U.S.-instigated bombing of Yugoslavia in March 1999 had been brushed aside like the buzzing of an insignificant fly. Defense ministry general Leonid Ivashov uttered what every Russian believed: "NATO is an agent of war, not peace. It is a criminal organization that does not have the right to exist."
Having served as a KGB colonel, Putin used the public anger over Russia's fall from grace to propel his rise to power. He campaigned as a pro-military leader with a plan to breathe new life into Russia's withering war machine. As the son of a proud Soviet submariner, Putin proclaimed that the Navy should not be treated "like a poor relative."
Yeltsin's health and public image continued to decline as the president engaged equally with vodka and corruption. He propelled Putin into the position of acting prime minister of the government of the Russian Federation and announced that he wanted the former KGB officer to be his successor. Putin then declared his decision to run for the presidency. His odds of winning did not look good. On August 16, 1999, the State Duma approved Putin as the prime minister of Russia, but an election poll taken that month gave him less than 2 percent of the votes for president. Little did he know that the captain of a Russian submarine would change the course of history by helping to propel him to power.
In August 1999, Captain Gennady Lyachin and his crew aboard the Russian submarine Kursk embarked on a top-secret voyage. The Kursk—an Oscar II–class killer sub—was longer than a football stadium and taller than an eight-story building. The massive behemoth was one of ten submarines of the Ante-class and carried twenty-four Granit nuclear missiles, each with warheads containing forty times the explosive power of the bombs dropped on Japan during World War II.
During this mission, Lyachin inched up the attack periscope to spy on ships traversing the Mediterranean. In the Adriatic Sea near Yugoslavia, with a tense hush permeating the GKP (control room), Lyachin ordered his crew to close in tight on the aircraft carrier USS Theodore Roosevelt. The space was rigged for ultraquiet, and with all unnecessary systems turned down or off, all clanking and chatting ceased. With orders issued in hushed whispers, the Kursk's fire control (weapons systems) party gained an accurate firing solution for its Granit missiles.
In the control room of the Roosevelt, officers were alerted by sonar operators that a predator had been detected. Nine P-3 Orion anti-submarine warfare (ASW) aircraft were spun up and sent on the hunt. They occasionally got a sniff of the Kursk but could not keep an accurate track. When they were finally able to close in, Lyachin reluctantly ordered his sub to leave the area.
Later that month, during congressional testimony, U.S. Sixth Fleet vice admiral Daniel J. Murphy Jr. revealed that the USS Roosevelt had been harassed by a Russian Oscar submarine. He said the sub had demonstrated "the very best technology" and offered "the highest difficulty in tracking and locating."
During a subsequent interview about the affair with a Russian newspaper, Lyachin bragged about the mission by saying, "We did not give the adversary's forces any rest." Prime Minister Vladimir Putin, whose father had been a submariner, read the article and invited Lyachin to Moscow to debrief his military advisers. He then leveraged the Kursk'smission success to announce his plans to upgrade the country's naval forces—especially the submarine Navy. In December 1999, Putin visited the naval base on the Kola Peninsula and spent an evening aboard a nuclear sub. He participated in a centuries-old ceremony by becoming an honorary sailor and descending into the torpedo room to kiss a grease-lined hammer and drink a cup of ocean water. The following day, while bundled in a navy greatcoat and cap, he observed the launch of an unarmed ballistic missile, fired from a submarine, as it streaked across a gray Arctic sky and shot toward the Kamchatka Peninsula.
Later, to a cheering crowd huddled on a Northern Fleet pier covered in frosty white, Putin spoke about the Kursk'smission success and his ten-year plan to upgrade the Russian Navy. A key part of that plan was a massive exercise scheduled for early August 2000, featuring the Kursk. This helped Putin soar in popularity from 2 percent to 53 percent of the votes. He won the Russian presidency and has remained in power for over twenty years.
On July 1, 2020, despite the continued pandemic lockdown, Russia conducted a nationwide vote on constitution reforms that extended Putin's hold on power until 2036. Due to COVID-19, Putin postponed the original vote scheduled for April 22. Even though the Kremlin vowed to take precautions to ensure voter safety, critic Lyubov Sobol tweeted "Let everyone get infected just so long as the granddad in the Kremlin is satisfied?"
By prolonging Putin's reign, Russian voters also extended his ability to dominate world resources and undermine the U.S. dollar. The U.S. has been in a currency war with Russia ever since President Richard Nixon shifted the world away from currency backed by gold in 1971. By 1975, all OPEC members agreed to sell all oil only with U.S. dollars. This has allowed the U.S. to dictate foreign policies, manipulate currencies, and impose debilitating sanctions that have economically hurt Russia. If Putin has his way, the world will move away from U.S. dollars for energy trades and move toward rubles. Should this occur, the U.S. economy could experience an economic nightmare far worse than the one caused by COVID-19.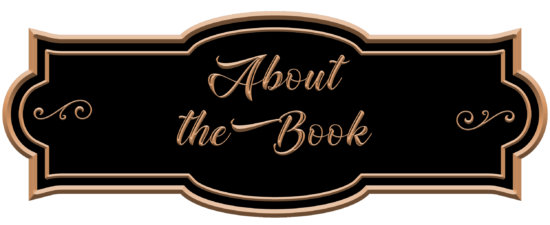 NCIS Special Ops Thriller: Book 1
Publication Date: April 13, 2021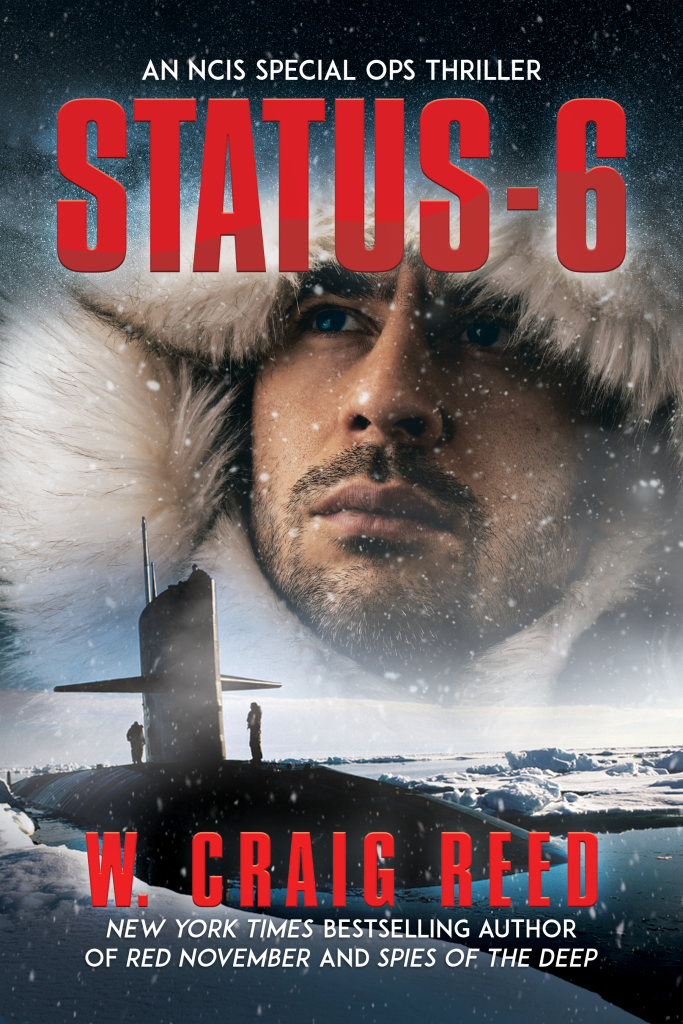 Deep beneath the Arctic Ocean, a covert team of Chinese operatives uses stolen U.S. technology to capture Russia's newest attack submarine. Loaded with 100-megaton nuclear torpedoes, the sub is headed west. The Americans want to sink her, the Russians want her back, and the Chinese claim they're not responsible.
NCIS agent Jon Shay is a former SEAL Team Two operator. Still shattered by the murder of his wife a year earlier, he places the barrel of a revolver against his temple, spins the cylinder, and squeezes the trigger. He hears only a click—and the chime of his phone. Activated for a mission in the Arctic, Jon pairs with British scientist Kate Barrett to battle a ticking clock, trained operatives, and top government officials. Together, they must find and stop the world's most lethal submarine. The stakes are raised when they learn that the Russian sub is controlled by an infected AI system bent on completing its mission to create a nuclear winter.

"W. Craig Reed's Status-6 is my vote for Thriller of the Year. The protagonist is Tom Clancy's Jack Ryan meets Lee Child's Jack Reacher." — Grant Blackwood, #1 New York Times bestselling author of Tom Clancy's "Under Fire"
"W. Craig Reed's latest novel, Status-6, is the best book I've read this year—a ripped-from-the-headlines military technothriller that literally left me awake at night, fearful of where we're headed as a nation and a species. What's next after the nightmare coronavirus pandemic? Don't miss this first book in the NCIS Special Ops series that promises to shatter the thriller genre." — James Rollins, #1 New York Times bestselling author of "The Demon Crown (Sigma Force)"
"W. Craig Reed's Status-6 grabs you from page one and doesn't let you go. The global security crisis revealed in this book is all-too-real and could well be tomorrow's headlines. The characters are well-nuanced and provide a powerful urge to root for or against them. Don't read this thriller before going to bed—you'll be awake all night!"— George Gladorisi, New York Times bestselling author of the Tom Clancy Op Center series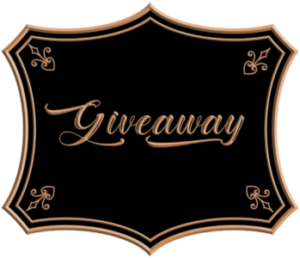 This is a Rafflecopter giveaway hosted by Partners in Crime Virtual Book Tours for William Craig Reed. There will be ONE (1) winner who will receive TWO (2) physical William Craig Reed books (including The 7 Secrets of Neuron Leadership AND Spies of the Deep). The giveaway begins May 1, 2021, and ends on June 1, 2021. This giveaway is available only for shipping addresses located in the US, UK, and Canada. Void where prohibited.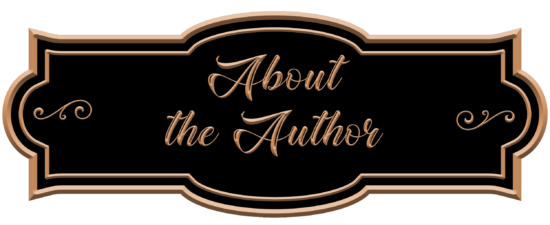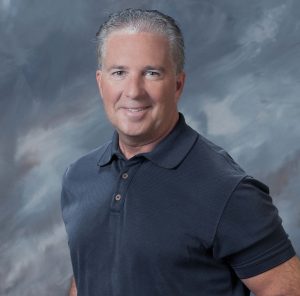 William Craig Reed is the New York Times bestselling author of thrillers and non-fiction military and business books including Spies of the Deep: The Untold Story of the Most Terrifying Incident in Submarine Naval History and How Putin Used The Tragedy To Ignite a New Cold War and the critically acclaimed Red November(HarperCollins). Also, The Seven Secrets of Neuron-Leadership (Wiley), an award-winning business book, and Tarzan, My Father (ECW) co-written with the late Johnny Weissmuller, Jr.
Reed served as a U.S. Navy submariner and diver during the Cold War and earned commendations for completing secret missions, some in concert with SEAL Team One. Reed's military experience and inside contacts help infuse his writing with intrigue and realism, and inspired his next non-fiction book, Also, this novel: STATUS-6 about a former SEAL Team Two operator turned NCIS agent that teams with a British female scientist to stop a Russian submarine controlled by an infected artificial intelligence.
Reed holds an MBA in Marketing and was a former vice president and board director for the Silicon Valley American Marketing Association. Reed is the co-founder of Us4Warriors, an award-winning Veterans Non-Profit, and serves on the Board of Aretanium, a wellness firm that leverages the neuroscience he wrote about in his leadership book to provide personalized wellness and professional development programs to accelerate brains, careers, and relationships.

05/01 Showcase @ Im Into Books
05/02 Guest post @ The Book Divas Reads
05/03 Interview @ Quiet Fury Books
05/05 Guest post @ Novels Alive
05/06 Review @ Book Reviews From an Avid Reader
05/07 Review @ jay. rae. reads
05/10 Interview @ A Blue Million Books
05/11 Review @ Cheryls Book Nook
05/12 Showcase @ Nesies Place
05/13 Interview @ CMash Reads
05/14 Guest post @ BooksChatter
05/17 Showcase @ The Pulp and Mystery Shelf
05/18 Showcase @ The Bookwyrm
05/22 Review @ Spookys Maze Of Books
05/25 Review @ sunny island breezes
05/26 Showcase @ Celticladys Reviews
05/30 Review @ A Room Without Books is Empty
05/31 Interview via Podcast @ Blogtalk radio
05/31 Review @ Just Reviews