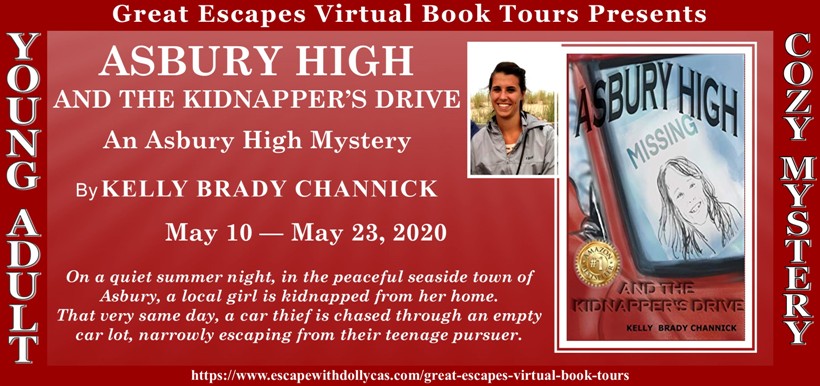 Although a shore town and summer haven for vacationers, the town of Asbury is a town divided by wealth. For anyone who has read the series, they know that the wealthy reside in the East and the rest in the West. So why did I carve up my fictional town in such a manner?
Honestly, I loved the added drama. Unfortunately, money too often plays a large role in how many behave. Moreover, I hoped that crafting a story where the town itself was split up might shed some light on how ridiculous the aforementioned ideal is. With half of my fearless foursome living on either side, I wished to highlight how true friendship overcomes one's socio-economic status. By having the four teens put aside their differences in wealth—and other than the adults in town, most of the youth choose to ignore the divide as well (and the ones that don't tend to be unlikable jerks!)—the reader is able to see which values actually matter. Especially in a town plagued by mysteries…
Teamwork, communication, and trust are all the gang need to be successful. Luckily for the quartet, they quickly understand the importance of such traits and are able to overcome any obstacles in their way. Yes, at times it is shown how those with wealth may have an easier track in some regards, but ultimately the gang learns time and time again that easier track doesn't end in happiness, nor guarantee success.
All in all, I was hoping to show that wealth may divide, but strength of character is what can overcome such divisions and lead to success.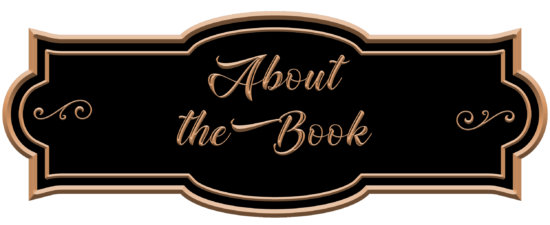 Asbury High Series: Book 4
Publication Date: February 6, 2021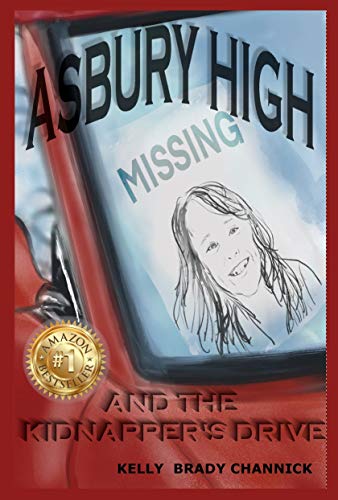 On a quiet summer night, in the peaceful seaside town of Asbury, a local girl is kidnapped from her home.
That very same day, a car thief is chased through an empty car lot, narrowly escaping from their teenage pursuer.
Can the two be connected?
Once again, it's up to Asbury's favorite, fearless foursome to find out.
Carly, Maddie, Pilot and Cornelious enter the summer before their junior year ready for normalcy. After a few weeks of calm, it seems that Carly may finally have the drama-free summer of her dreams—other than her boyfriend returning from his two-week vacation hotter than ever, drawing interest from her peers.
Just as Asbury is lulled into a sense of serenity, tragedy strikes when a local six-year-old is kidnapped from her home…with no sign of a break-in, no ransom, and no reason. While the town is desperate to find the missing girl, car parts from Maddie's father's shop suddenly go missing, and the gang begins to wonder if the two are connected. With little faith in law enforcement, and prodding from Maddie's younger siblings, the gang finds themselves at the center of the investigation.
Unfortunately, solving both cases isn't so easy, as the gang must work around the continually growing criminal enterprise of the Pitbulls, the constant construction occurring around town from Governor Gibbz's Grant, as well as their changing feelings towards each other. When Maddie and Cornelious begin to sense their friendship might be more than what they realize, jealousies arise as the teens garner attention from others.
With all these distractions, can the foursome save the missing girl and figure out who is stealing from Petrozza Auto?
Asbury High and the Kidnapper's Drive is the fourth book in a thrilling young adult cozy mystery series, that fans of Nancy Drew, The Hardy Boys, and Scooby-Doo will love.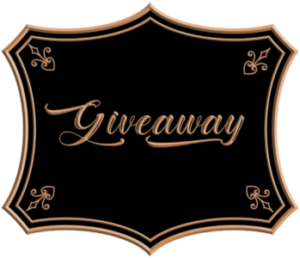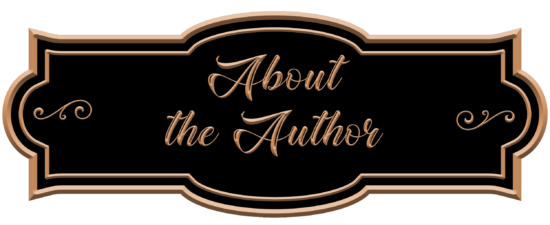 For as long as she could remember, Kelly Brady Channick loved making up stories and leaving her listeners/readers on the edge of their seats.
Perhaps that's why she always managed to talk herself out of trouble…
After graduating from NJ's own Ocean City High School, Kelly accepted a basketball scholarship to Holy Family University, in Philadelphia. As a lifelong athlete, Kelly understands the importance of teamwork and overcoming adversity, something she hopes translates into her books.
Before writing page-turners, she taught first, fifth, sixth, seventh, and eighth grade—like a dessert menu, she simply had to test them all out. But her favorite job is the one she's now doing full-time: writing. Kelly loves to craft whodunit mysteries, leading readers through various twists and turns filled with red-herrings, hidden clues, and more peculiar characters than a reality show.
Kelly lives in South Jersey with her handsome husband, energetic baby boy, two cookie-stealing dogs, and an awfully smart cat.

May 10 – I'm All About Books – SPOTLIGHT
May 10 – Brooke Blogs – CHARACTER GUEST POST
May 11 – Novels Alive – GUEST POST
May 12 – Literary Gold – SPOTLIGHT, EXCERPT
May 13 – Reading, Writing & Stitch-Metic – GUEST POST
May 13 – Christa Reads and Writes – REVIEW
May 14 – Sapphyria's Book Reviews – SPOTLIGHT
May 15 – Cassidy's Bookshelves – GUEST POST
May 16 – #BRVL Book Review Virginia Lee Blog – SPOTLIGHT
May 17 – Christy's Cozy Corners – SPOTLIGHT, RECIPE
May 17 – Baroness' Book Trove – REVIEW
May 18 – My Journey Back the Journey Back – AUTHOR INTERVIEW
May 19 – Reading Is My SuperPower – SPOTLIGHT WITH EXCERPT
May 20 – Mysteries with Character – GUEST POST
May 20 – Escape With Dollycas Into A Good Book – SPOTLIGHT
May 21 – Celticlady's Reviews – SPOTLIGHT
May 22 – Maureen's Musings – SPOTLIGHT
May 23 – StoreyBook Reviews – CHARACTER GUEST POST
May 23 – BookishKelly2020 – SPOTLIGHT