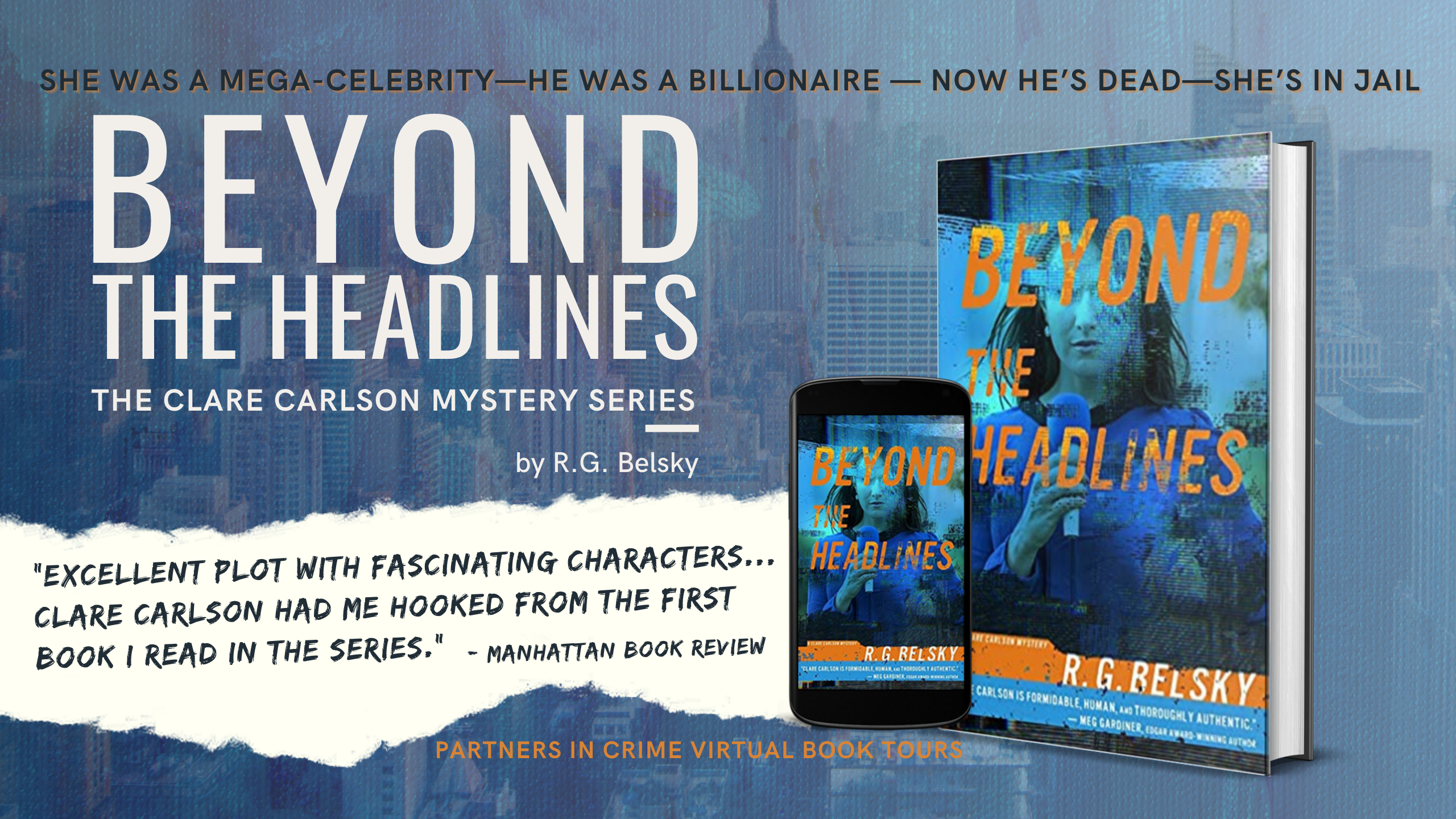 My new mystery BEYOND THE HEADLINES is set in the world of New York City TV news media – and the glamorous Kardashian-like celebrities it covers on the air.
But this book is also about Vietnam, the long-ago war which changed America forever—and still hasn't been forgotten by a lot of us.
I got drafted out of college back in the '60s, and I spent a year there as an Army intelligence analyst in places like Pleiku and Qui Nhon. When I got out of the service, I knew what I wanted to do: write a novel about everything I'd just seen and done during my time in Vietnam.
What I envisioned was a kind of updated M*A*S*H type story: all about the crazy characters I met; the insanity of war that I saw; and all the heartbreak and the hope that happened every day in a war-torn place like that. People would laugh and they would cry when they read my groundbreaking Vietnam novel, just like they did with M*A*S*H. And, best of all, I'd become rich and famous from it.
Well, things didn't quite work out that way.
I became a full-time journalist instead, working at the New York Post and later the New York Daily News and NBC News. I did write a Vietnam short story along the way, but it never got published. And I made an unsuccessful attempt at one point to write a script for China Beach, the TV show that was set during the Vietnam war.
When I sold my first mystery novel back in 1985, I presented an agent with my idea for a Vietnam novel as my next book. She told me to forget about it. That no one wanted to read about an unpopular war like Vietnam, and I should stick to writing mysteries. Of course, that all changed when the movie Platoon came out and Vietnam became a hot topic for books and movies again. But I'd missed my chance.
Fast forward now to the present: I'm writing BEYOND THE HEADLINES, the fourth book in my series about Clare Carlson—a TV newswoman who solves murders. The story in this one is about a famous celebrity actress who is charged with murder when her billionaire husband is found dead. So a lot of the book is about the pitfalls of fame and fortune in today's modern world.
But I decided to write about Vietnam in this book too.
I gave my murder victim a past where he had served in Vietnam too many years ago—and hid deep, dark secrets from his past there that Clare has to uncover in order to solve the mystery of his death.
I wound up doing more research for this book than I usually do: talking to Vietnamese people and experts about what life was like in Saigon and other places back then while the war was raging around the Vietnamese people.
I even managed to reconnect with several people I'd served with in the Army there, including the commanding officer of the intelligence unit where I worked in the Central Highlands city of Pleiku. Amazing, he even showed up recently (virtually, of course, via Zoom) at one of my book events.
Now don't get the wrong idea: You don't have to care about Vietnam to read my book. It's mostly about the celebrities and the super-rich and the media, with some murders and other mysteries along the way for Clare to solve.
But it was fun writing here about the wealthy murder victim's long-ago Vietnam past—and using some of my own experiences there from back in the '60s to tell his story.
Maybe someday I still will write a complete Vietnam novel that will capture that moment in history a lot more like the M*A*S*H book and movie and TV show did for the Korean War.
Well, this book is as close as I'm going to get to writing about me and that war in Vietnam.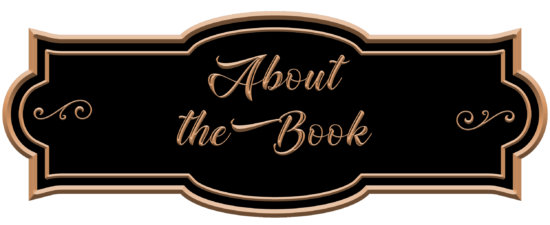 She was a mega-celebrity—he was a billionaire businessman—now he's dead—she's in jail
Laurie Bateman was living the American dream. Since her arrival as an infant in the U.S. after the fall of Saigon, the pretty Vietnamese girl had gone on to become a supermodel, a successful actress, and, finally, the wife of one of the country's top corporate dealmakers. That dream has now turned into a nightmare when she is arrested for the murder of her wealthy husband.
New York City TV journalist Clare Carlson does an emotional jailhouse interview in which Bateman proclaims her innocence—and becomes a cause celebre for women's rights groups around the country.
At first sympathetic, then increasingly suspicious of Laurie Bateman and her story, Clare delves into a baffling mystery which has roots extending back nearly fifty years to the height of the Vietnam War.
Soon, there are more murders, more victims, and more questions as Clare struggles against dire evil forces to break the biggest story of her life.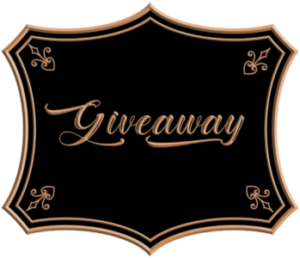 This is a Rafflecopter giveaway hosted by Partners in Crime Virtual Book Tours for R.G. Belsky. There will be two (2) winners who will each receive one (1) Amazon.com Gift Card. The giveaway begins on May 1, 2021, and ends on June 1, 2021. Void where prohibited.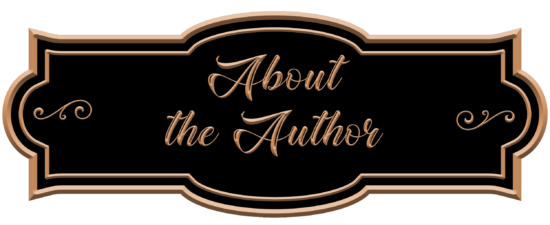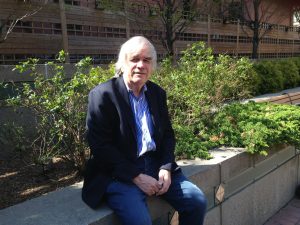 R. G. Belsky is an author of crime fiction and a journalist in New York City.
His new mystery, BEYOND THE HEADLINES, will be published in May 2021. It is the fourth in a series featuring Clare Carlson, the news director for a New York City TV station – and follows THE LAST SCOOP, published in 2020. The first Clare Carlson book, YESTERDAY'S NEWS, won the David Award at Deadly Ink for Best Mystery of 2018. The second Clare Carlson book, BELOW THE FOLD, was named Best Mystery 0f 2019 in the Foreword INDIES Awards.
He also is the author of two thrillers written under the pen name of Dana Perry—THE SILENT VICTIM (2019), THE GOLDEN GIRL (June, 2020), and HER OCEAN GRAVE (June 2021 – Bookouture).
Belsky previously wrote the Gil Malloy series – THE KENNEDY CONNECTION, SHOOTING FOR THE STARS and BLONDE ICE—about a newspaper reporter at the New York Daily News.
Belsky himself is a former managing editor at the Daily News and writes about the media from an extensive background in newspapers, magazines, and TV/digital news. He has also been a top editor at the New York Post, Star magazine, and NBC News.
His previous suspense/thriller novels include LOVERBOY and PLAYING DEAD. Belsky lives in New York City.

05/01 Review/showcase @ CMash Reads
05/02 Review @ Book Reviews From an Avid Reader
05/02 Review @ The World As I See It
05/03 Showcase @ nanasbookreviews
05/04 Interview via Podcast @ Blogtalk radio
05/04 Review @ Just Reviews
05/04 Review @ Nesies Place
05/05 Showcase @ One More Book To Read
05/05 Showcase @ Reading A Page Turner
05/06 Guest post/showcase @ Books, Ramblings, and Tea
05/06 Showcase @ The Bookwyrm
05/07 Guest post @ Read and Review
05/08 Review @ Jane Pettit Reviews
05/09 Review @ Author Elena Taylors Blog
05/10 Showcase @ Archaeolibrarian – I Dig Good Books!
05/11 Guest post @ Novels Alive
05/12 Review @ thrilledtoreadya
05/13 Review @ @ rozierreadsandwine
05/14 Interview @ Quiet Fury Books
05/18 Review @ sunny island breezes
05/18 Showcase @ Celticladys Reviews
05/19 Review @ Books and Zebras
05/20 Showcase @ Im Into Books
05/21 Interview @ BooksChatter
05/24 Review @ Jersey Girl Book Reviews
05/26 Showcase @ 411 ON BOOKS, AUTHORS, AND PUBLISHING NEWS
05/30 Review @ A Room Without Books is Empty